Opinion | First District has had outstanding congressmen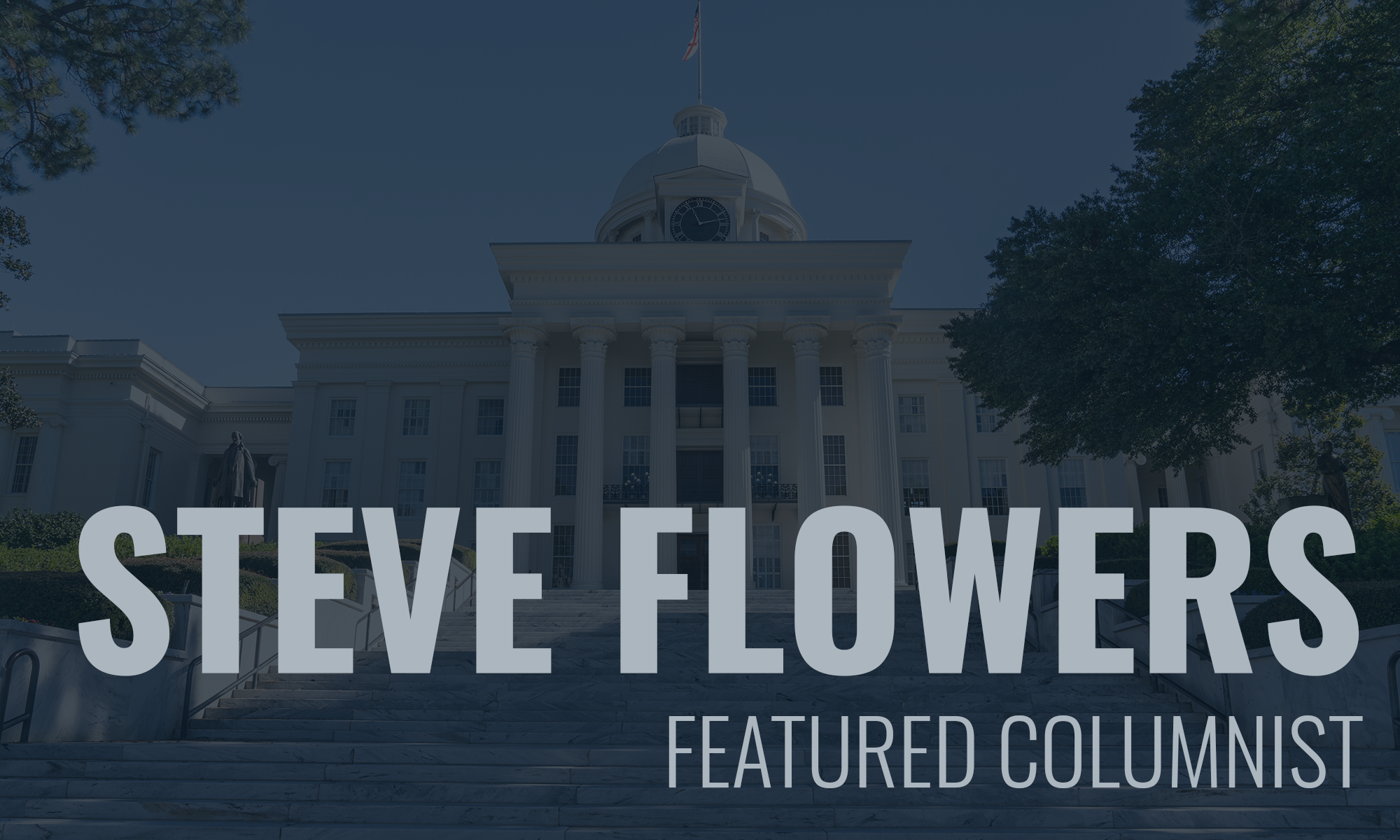 Current First District Congressman Bradley Byrne is leaving his safe congressional seat to take a shot at the U.S. Senate this year.
The Mobile First Congressional District has had quite a legacy over the last century. Alabama's First District has always been primarily made up of Mobile County.  Historically, the rural southwest Alabama counties north of Mobile have been a part of the First.  Washington, Clarke, Monroe and Escambia do not amount to much of the population.  Baldwin and Mobile, which are now essentially one county, have been tied together for the past few decades, and they comprise most of the district.
In July of 1935, the legendary and colorful Frank Boykin became the congressman.  He stayed in the First seat for 28 years. Ole Frank Boykin was a colorful, earthy fellow.  He had little formal education but had made a lot of money in the lumber and turpentine business prior to going to Congress in 1936, and was reelected twelve times.
Boykin owned a hunting lodge in rural Washington County.  He had a legendary hunting weekend retreat. Invitations to the retreat were coveted among members of Congress.  The Speaker of the House would come every year, along with most of the leadership.
One of the best pictures I have ever seen was taken with Frank Boykin, who was about 5 feet 2 inches beside Governor "Big" Jim Folsom who was about 6 feet 9 inches.  It was at the Boykin lodge.  Both were obviously inebriated, especially "Big" Jim."  Boykin was famous for his favorite phrase, "Everything is made for love."
John Tyson, Sr. served briefly after Frank Boykin lost out in a special state wide last man out election. Tyson's successor was one of Alabama's great congressmen, Jack Edwards.  Mr. Edwards was more dignified than Mr. Boykin.  However, they both served the First District well.
Jack Edwards was born in Birmingham.  He was student body president at the University of Alabama and got his law degree from Alabama.  He began his law practice in Mobile. Shortly thereafter, at age 36, he was elected to Congress in 1964. During his 28-year tenure in the House, with the addition of Baldwin County, the First District became one of the most Republican districts in the South.  Edwards was reelected nine times.  He chose to leave after 20 years.  
Sonny Callahan succeeded Jack Edwards and stayed in the First District seat 18 years.  Like Edwards he was helped in his first election by the top of the presidential ticket.  Popular President,Ronald Reagan, carried Alabama overwhelmingly and had strong coattails.  Callahan was also buoyed by Edwards' endorsement and the addition of Baldwin County to the First.
Callahan was born in Mobile to a large Irish-Catholic family.  He attended Mobile public schools.  Although, like Boykin, he never graduated college and was successful in business.  Along with being a popular state senator, he owned a trucking and warehouse business.  He was serving in the state senate when he went to Congress in 1985.
Jack Edwards and Sonny Callahan were known for excellent constituent relations.  Therefore, it was apropos for the man responsible for their constituent service to follow them into the First District seat.
Jo Bonner won the seat in 2002.  He had been Callahan's Chief of Staff.  Callahan and Edwards endorsed Bonner in his initial primary.  He was reelected, overwhelmingly, five times.  After 10 years in Congress, he opted to leave Washington.  Congressman Bonner is now Governor Kay Ivey's Chief of Staff.
Jo Bonner was born to be the congressman from the First District.  He was born into a family steeped in Wilcox County political and public service.  His father was probate judge.  He grew up as the "little brother," actually and figuratively to fellow Wilcox Countians Judy Bronner, Kay Ivey, and Jeff Sessions.
Bonner was highly respected by his House colleagues.  He was on a leadership track and was Chairman of the House Ethics Committee.  Jo Bonner is a class act and the epitome of a true southern gentleman.
Bradley Bryne took up the mantle of the prestigious First District four years ago.  He took to Congress like a duck to water and has done a good job.
See you next week.
Steve Flowers is Alabama's leading political columnist. His weekly column appears on over 60 Alabama newspapers. He served 16 years in the state legislature. Steve may be reached at www.steveflowers.us.
Lilly Ledbetter speaks about her friendship with Ginsburg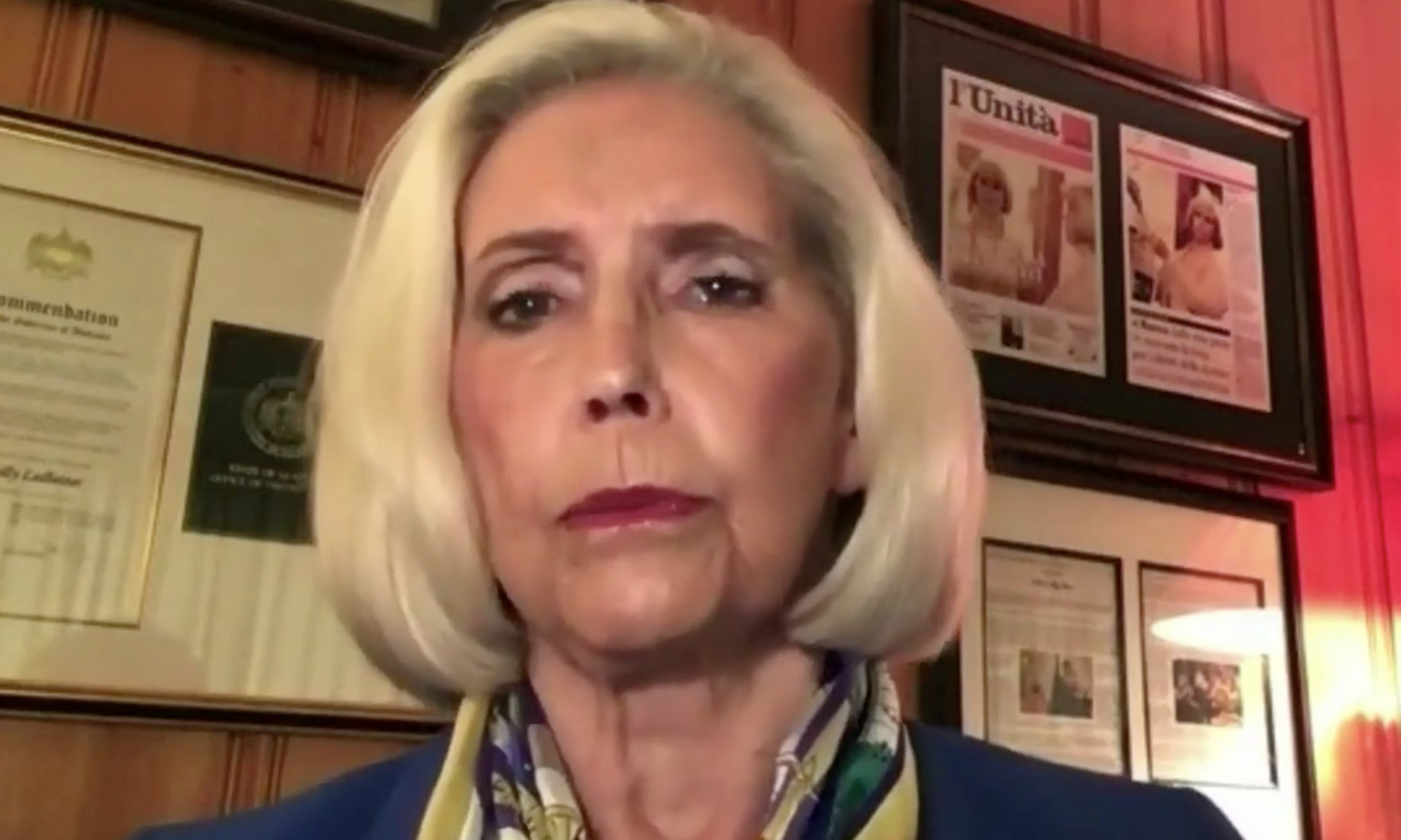 When anti-pay-discrimination icon and activist Lilly Ledbetter started receiving mail from late Supreme Court Justice Ruth Bader Ginsburg, Ledbetter's attorney told her to save the envelopes. That's how unusual it is to get personal mail from a member of the nation's highest court.
Ledbetter, 82, of Jacksonville, Alabama, shared her memories of her contact with Ginsburg over the last decade during a Facebook live event hosted by Sen. Doug Jones on Monday.
Ginsburg famously read her dissent from the bench, a rare occurrence, in the Ledbetter v. Goodyear Tire & Rubber Co. decision in 2007. The court ruled 5-4 to affirm a lower court's decision that Ledbetter was not owed damages for pay discrimination because her suit was not filed within 180 days of the setting of the policy that led to her paychecks being less than those of her male colleagues. 
Ledbetter said that Ginsburg "gave me the dignity" of publicly affirming the righteousness of Ledbetter's case, demonstrating an attention to the details of the suit.
Ginsburg challenged Congress to take action to prevent similar plaintiffs from being denied compensation due to a statute of limitations that can run out before an employee discovers they are being discriminated against. 
The Lilly Ledbetter Fair Pay Act of 2009 was passed by Congress with broad bipartisan support and signed into law by President Barack Obama. It resets the statute of limitation's clock with each paycheck that is reduced by a discriminatory policy.
Ledbetter said that her heart was heavy when she learned of Ginsburg's death on Friday. The women kept in touch after they met in 2010. That was shortly after the death of Ginsburg's husband, tax attorney Marty Ginsburg. She spoke about her pain to Ledbetter, whose husband Charles had died two years before.
"So we both shared that, and we shared a tear," said Ledbetter.
Ginsburg invited her to her Supreme Court chambers to see a framed copy of the act, next to which hung a pen that Obama used to sign it.
Ginsburg later sent Ledbetter a signed copy of a cookbook honoring her husband that was published by the Supreme Court Historical Society. Included with it was a personal note, as was the case with other pieces of correspondence from the justice that Ledbetter received at her home in Alabama. They were often brochures and other written materials that Ginsburg received that featured photos of both women.
Ledbetter expressed her support for Jones in his race against GOP challenger Tommy Tuberville. The filling of Ginsburg's seat is a major factor in that, she said.
"I do have to talk from my heart, because I am scared to death for the few years that I have yet to live because this country is not headed in the right direction," she said.
She noted that Ginsburg was 60 when she was appointed to the court. Ledbetter said that she opposes any nominee who is younger than 55 because they would not have the experience and breadth of legal knowledge required to properly serve on the Supreme Court.
She said that issues like hers have long-term consequences that are made even more evident by the financial strains resulting from the pandemic, as she would have more retirement savings had she been paid what her male colleagues were.
Jones called Ledbetter a friend and hero of his.
"I've been saying to folks lately, if those folks at Goodyear had only done the right thing by Lilly Ledbetter and the women that worked there, maybe they'd still be operating in Gadsden these days," he said.