Sewell announces grants to help the homeless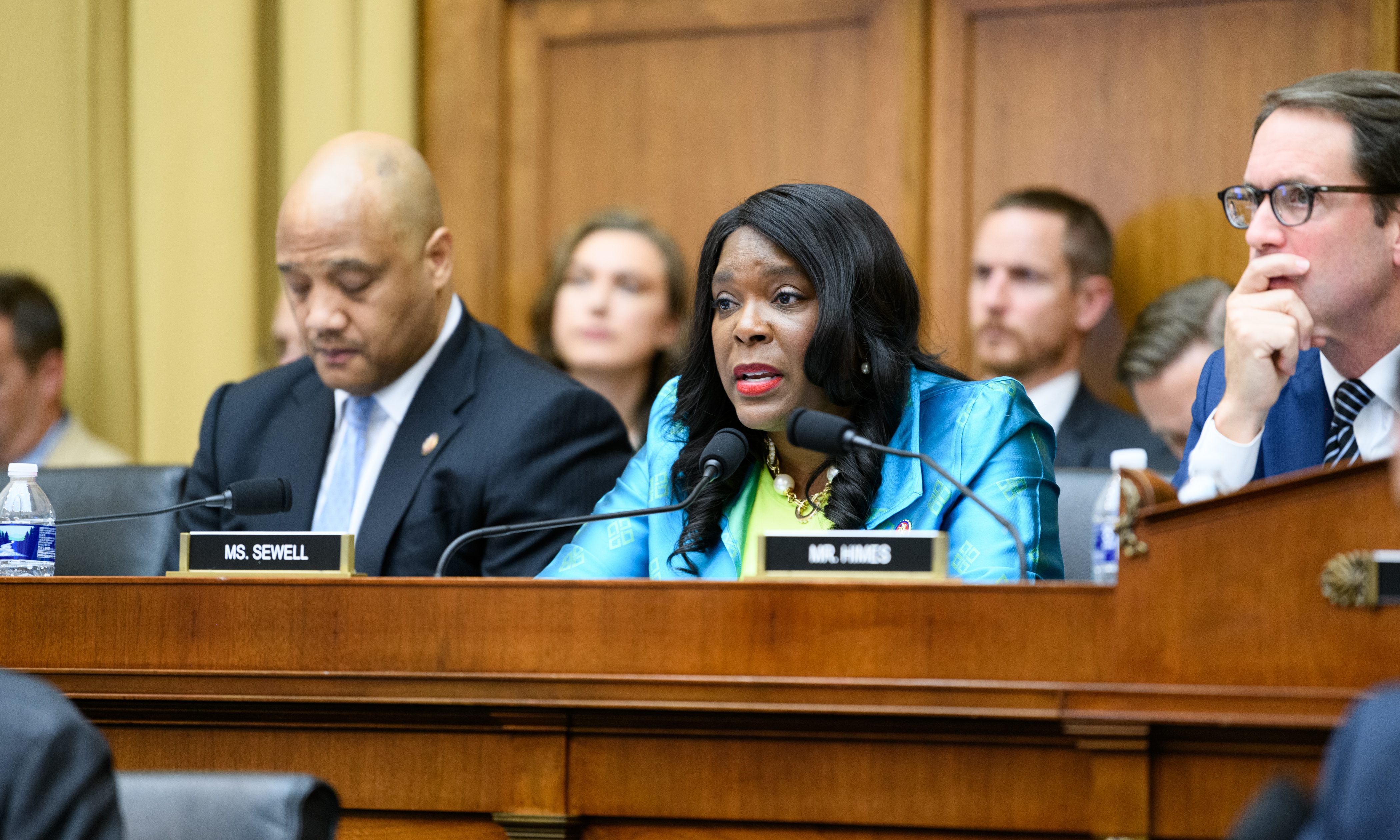 Tuesday, U.S. Rep. Terri Sewell (D-Selma) announced that the United States Department of Housing and Urban Development (HUD) has recently awarded $11,445,018 to local "Continuums of Care" (CoCs) across Alabama's 7th Congressional District.
HUD's Continuum of Care (CoC) Program works with local non-profit providers and state and local governments (CoCs) to end homelessness, providing rapid rehousing and other resources to alleviate mental and physical trauma and encourage stability and independence.
"Housing is a basic human need and in this country should be a basic human right," said Rep. Sewell. "I am pleased by HUD's recent investment in securing housing and support for the 7th District's homeless population, knowing that money will go a long way toward alleviating some of the extraordinary burdens they face on a daily basis. A home is more than just a shelter, and I will continue working to ensure that each and every constituent across the district has a warm bed to sleep in at night."
One Roof received $8,944,355 to provide services for Jefferson County (among others outside of the 7th District.) The funding will go toward safe havens, which provide housing and support for two primary at-risk populations: the severely mentally ill and the physically impaired.
"We are grateful for the almost nine million dollars that we have been awarded from HUD," said Michelle Farley, Executive Director of One Roof. "This money goes toward defending our most vulnerable. Twenty years ago, many of the people we are serving would be institutionalized; today they are able to live in these safe havens with support. We know that this is the first announcement, and we are looking forward to the second."
The Mid-Alabama Coalition for the Homeless received $1,176,724 in funding. They provide services for Montgomery, Macon, Lowndes, Autauga and Elmore Counties. The two main projects this funding will service are "Rapid Rehousing," which provides assistance to people who are street or shelter homeless, in moving into affordable housing; and "Homelessness Prevention," which provides assistance to people who are facing imminent eviction. The funding will also go toward supportive services for coordinated entry, which helps to determine the ranking of need for assistance; toward housing assistance for victims of domestic abuse; and toward housing assistance for people suffering a major mental health diagnosis.
"We're pleased that HUD continues to provide funds to address the needs of the River Region's homeless populations," said Lydia Pickett, Executive Director of the Mid-Alabama Coalition for the Homeless. "All funds will be used to assist people in severe need. We're elated that Congresswoman Sewell's office supports our efforts to combat homelessness, and look forward to working together toward this shared goal. People wishing to access support should call 2-1-1."
The Alabama Balance of State CoC (ARCH) received $1,126,358 in funding. They provide services for Choctaw, Dallas, Greene, Hale, Marengo, Pickens, Perry, Sumter and Wilcox Counties (among others outside of the 7th District.) The Alabama Balance of State CoC (ARCH) is a collaboration of service providers and stakeholders working hand in hand to eradicate homelessness in Alabama. The funding will go towards expanding housing and support services, increasing planning capabilities and increasing aggregate data on homeless populations in rural Alabama.
"These competitive grant awards represent the confidence of HUD in our compassionate approach to homelessness, " said Felicia Jackson, Executive Director of ARCH. "The collective effort on the part of our Continuum of Care community partners, housing developers, state, county and city leaders and our successful coordinated access system known as RA-CAS (Rural Alabama Coordinated Access System), have been instrumental in creating an effective system to end homelessness in rural Alabama by helping individuals and families obtain the supportive services and housing they need."
The West Alabama Coalition for the Homeless (WACH) received $197,581. They provide services for Tuscaloosa County. Three sub-recipients will receive funding through the WACH: The City of Tuscaloosa, to continue to manage the Homelessness Management Information System; the Tuscaloosa Housing Authority, to continue to provide permanent and supportive housing opportunities; and the Salvation Army, to continue to operate a veteran transitional housing opportunity.
"WACH, a volunteer group, is proud to have made a successful application to HUD and the award helps to sustain the energy the completely volunteer group commits to coordinating this area's efforts to respond to homelessness," said Kimberly Montgomery, Administrator at the West Alabama Coalition for the Homeless.
Terri Sewell represents Alabama's Seventh Congressional District.
Rep. Sewell leads 83 members of Congress to push for $86 billion for broadband expansion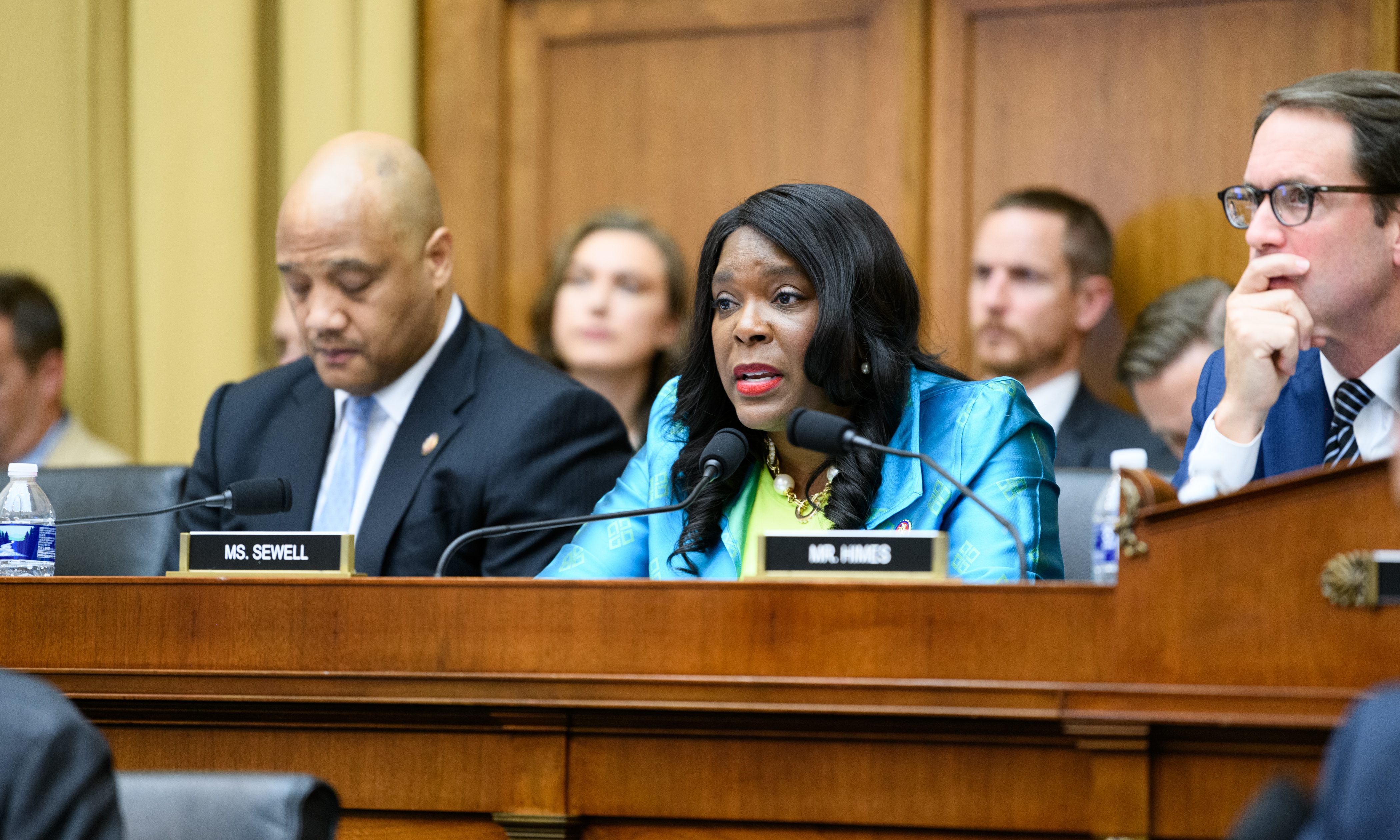 U.S. Rep. Terri Sewell, D-Alabama, and David Trone, D-Maryland, led 82 of their colleagues in sending a letter Tuesday to leaders of the House and Senate urging them to include in any future COVID-19 relief package at least $86 billion for the deployment of high-speed broadband internet.
Sewell and Trone sent the letter to House Speaker Nancy Pelosi, House Minority Leader Kevin McCarthy, Senate Majority Leader Mitch McConnell, and Senate Minority Leader Chuck Schumer.
"The coronavirus has only further highlighted the importance of high-speed, affordable internet, as lack of access has made it more difficult for Alabamians to learn from home, access telehealth service and telework during the pandemic," Sewell said. "It is beyond time that high-speed internet is treated as a basic utility and rolled out to every community across the country. The letter provides the framework for a future relief package that acknowledges just how critical broadband access is and calls on leadership to make a significant investment in its implementation."
"The coronavirus pandemic has shown that swaths of this country are being left behind by insufficient broadband infrastructure," Trone said. "It's time to invest in digital highways to bring the entire country into the 21st century and global economy. I want to thank Congresswoman Sewell and Whip Clyburn for joining in the effort to ensure this critical infrastructure is included in the next Congressional stimulus package."
According to Microsoft, about 25 million Americans lack access to reliable, high-speed internet and about 3.3 million Alabama residents do not have the minimum broadband speeds needed for video conferencing or streaming at home. The divide disproportionately impacts rural residents — with 19 million of the 25 million Americans without broadband living in rural areas.
"Future stimulus packages should support the deployment of secure and resilient broadband, provide hotspots for students to close the homework gap and allow for distance learning, and expand access and affordability for unserved and underserved communities with sufficient speed and data that reflects American families' increased reliance on internet access," they wrote in their letter. "We cannot wait to invest in high-speed broadband deployment necessary to reach every unserved and underserved American family, hospital, school and small business. … If we fail to invest now, millions of American will be disconnected from the economic recovery on the other side of this crisis."
Racial disparities also exist between which Americans have access to broadband and which do not. According to a 2017 Joint Economic Committee report, 82 percent of white households have access to high speed internet while just 70 percent of Black households do. Seventy-four percent of Hispanic households do and just 65 percent of Native American households do.
"We believe that in the response to the COVID-19 crisis an overall investment of $86 billion is needed," the letter continued. "This would expedite high-speed broadband deployment and expand funding to ensure that Americans who need broadband service can remain connected during this public health crisis and recovery. This includes expanded service for low-income consumers that meet the demands of telework, telehealth and telelearning. For instance, two tools ready to address these issues are the Federal Communications Commission's (FCC) existing Lifeline and E-Rate educational connectivity programs."
"The COVID-19 pandemic has made it increasingly clear that having access to high speed broadband is a necessity," the letter said. "We must invest in expanding affordable and reliable high-speed Internet access in the next emergency relief package. We thank you for your attention to this critical issue and looking forward to working in tandem to bring broadband to communities that are in desperate need of this essential tool for life in the 21st Century."
There is wide bipartisan support for increasing broadband access.
"COVID19 highlights the need for more broadband access in America," Congressman Mo Brooks, R-Alabama, said. "According to the Federal Communications Commission, 31 percent of rural Americans do not have broadband access at home. During the pandemic, school children without broadband access have been unable to attend classes digitally or complete online homework assignments. Adults have been similarly hamstrung in an increasingly digital economy."
Sewell is in her fifth term representing Alabama's 7th Congressional District.