Sewell announces grants to help the homeless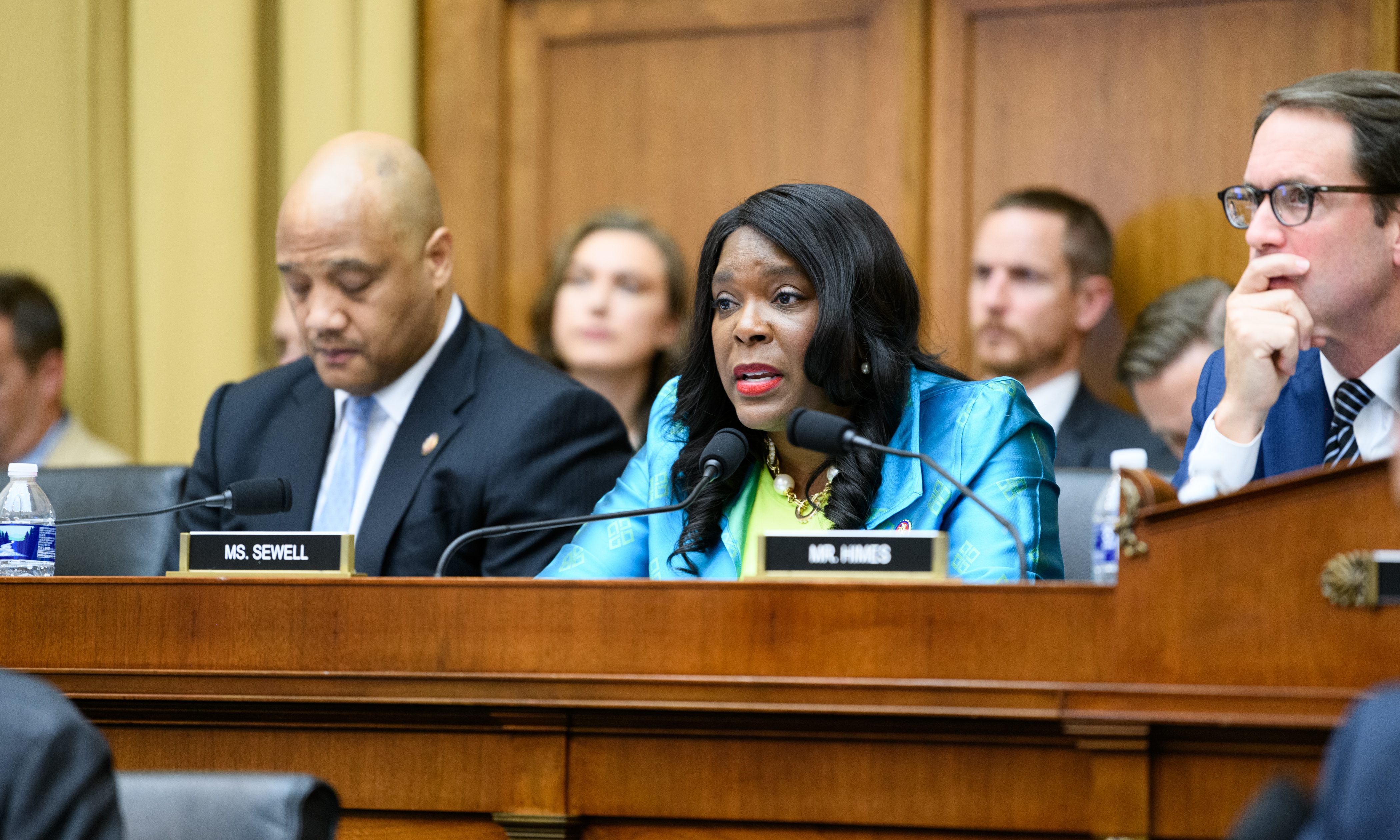 Tuesday, U.S. Rep. Terri Sewell (D-Selma) announced that the United States Department of Housing and Urban Development (HUD) has recently awarded $11,445,018 to local "Continuums of Care" (CoCs) across Alabama's 7th Congressional District.
HUD's Continuum of Care (CoC) Program works with local non-profit providers and state and local governments (CoCs) to end homelessness, providing rapid rehousing and other resources to alleviate mental and physical trauma and encourage stability and independence.
"Housing is a basic human need and in this country should be a basic human right," said Rep. Sewell. "I am pleased by HUD's recent investment in securing housing and support for the 7th District's homeless population, knowing that money will go a long way toward alleviating some of the extraordinary burdens they face on a daily basis. A home is more than just a shelter, and I will continue working to ensure that each and every constituent across the district has a warm bed to sleep in at night."
One Roof received $8,944,355 to provide services for Jefferson County (among others outside of the 7th District.) The funding will go toward safe havens, which provide housing and support for two primary at-risk populations: the severely mentally ill and the physically impaired.
"We are grateful for the almost nine million dollars that we have been awarded from HUD," said Michelle Farley, Executive Director of One Roof. "This money goes toward defending our most vulnerable. Twenty years ago, many of the people we are serving would be institutionalized; today they are able to live in these safe havens with support. We know that this is the first announcement, and we are looking forward to the second."
The Mid-Alabama Coalition for the Homeless received $1,176,724 in funding. They provide services for Montgomery, Macon, Lowndes, Autauga and Elmore Counties. The two main projects this funding will service are "Rapid Rehousing," which provides assistance to people who are street or shelter homeless, in moving into affordable housing; and "Homelessness Prevention," which provides assistance to people who are facing imminent eviction. The funding will also go toward supportive services for coordinated entry, which helps to determine the ranking of need for assistance; toward housing assistance for victims of domestic abuse; and toward housing assistance for people suffering a major mental health diagnosis.
"We're pleased that HUD continues to provide funds to address the needs of the River Region's homeless populations," said Lydia Pickett, Executive Director of the Mid-Alabama Coalition for the Homeless. "All funds will be used to assist people in severe need. We're elated that Congresswoman Sewell's office supports our efforts to combat homelessness, and look forward to working together toward this shared goal. People wishing to access support should call 2-1-1."
The Alabama Balance of State CoC (ARCH) received $1,126,358 in funding. They provide services for Choctaw, Dallas, Greene, Hale, Marengo, Pickens, Perry, Sumter and Wilcox Counties (among others outside of the 7th District.) The Alabama Balance of State CoC (ARCH) is a collaboration of service providers and stakeholders working hand in hand to eradicate homelessness in Alabama. The funding will go towards expanding housing and support services, increasing planning capabilities and increasing aggregate data on homeless populations in rural Alabama.
"These competitive grant awards represent the confidence of HUD in our compassionate approach to homelessness, " said Felicia Jackson, Executive Director of ARCH. "The collective effort on the part of our Continuum of Care community partners, housing developers, state, county and city leaders and our successful coordinated access system known as RA-CAS (Rural Alabama Coordinated Access System), have been instrumental in creating an effective system to end homelessness in rural Alabama by helping individuals and families obtain the supportive services and housing they need."
The West Alabama Coalition for the Homeless (WACH) received $197,581. They provide services for Tuscaloosa County. Three sub-recipients will receive funding through the WACH: The City of Tuscaloosa, to continue to manage the Homelessness Management Information System; the Tuscaloosa Housing Authority, to continue to provide permanent and supportive housing opportunities; and the Salvation Army, to continue to operate a veteran transitional housing opportunity.
"WACH, a volunteer group, is proud to have made a successful application to HUD and the award helps to sustain the energy the completely volunteer group commits to coordinating this area's efforts to respond to homelessness," said Kimberly Montgomery, Administrator at the West Alabama Coalition for the Homeless.
Terri Sewell represents Alabama's Seventh Congressional District.
Print this piece
Opponents accuse Tuberville of supporting amnesty for undocumented immigrants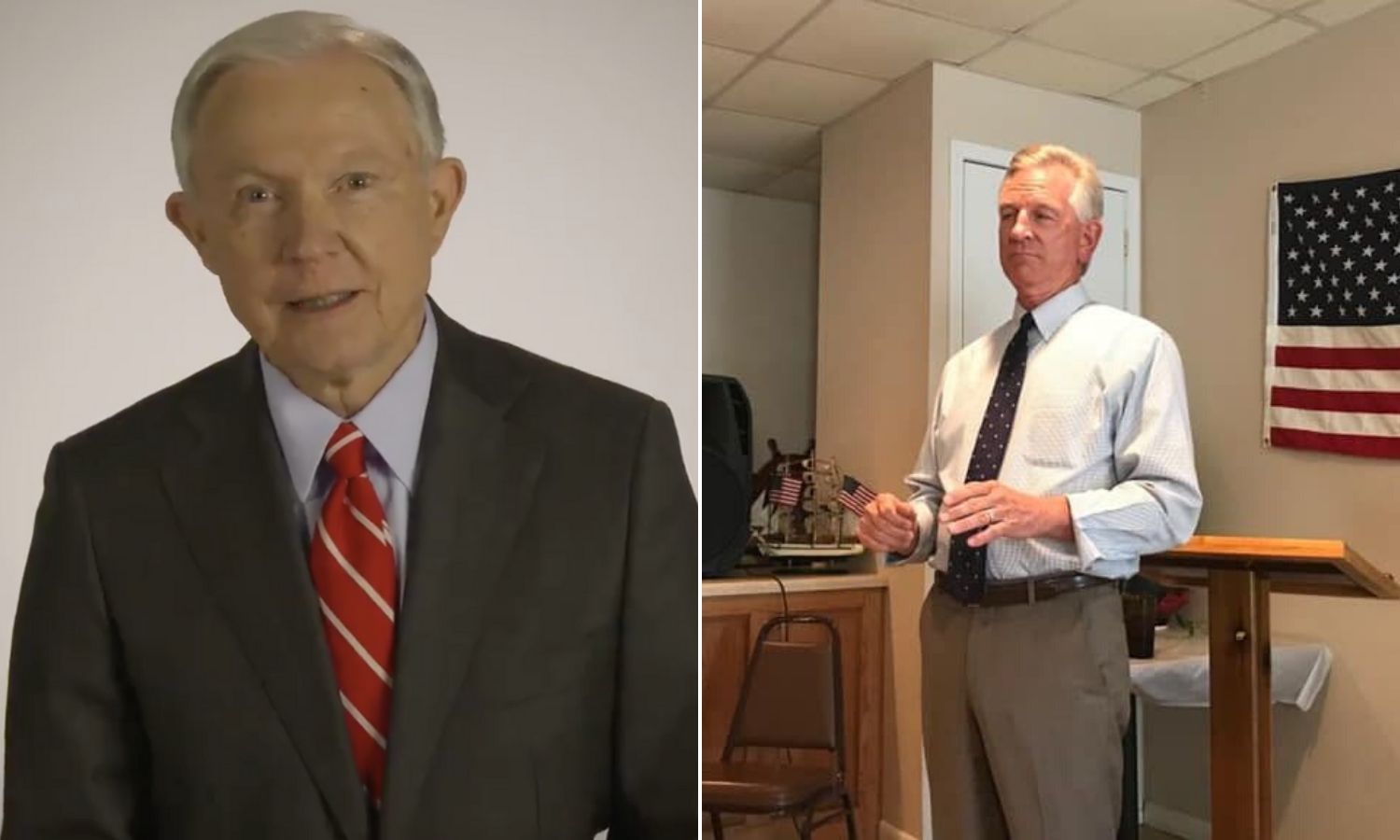 The Senate campaign is heating up as the top three candidates are all going negative. Former Auburn head football coach Tommy Tuberville has attacked Congressman Bradley Byrne (R-Montrose) and former Attorney General and Senator Jeff Sessions of being career politicians. Both Byrne and Tuberville have attacked Sessions for not having adequately served President Donald J. Trump (R) while Attorney General. Byrne has even attacked Tuberville's coaching abilities. The latest attacks on Tuberville accuse him of supporting amnesty for illegal aliens. Sessions even accused Tuberville of being a "tourist."
Wednesday, Sessions announced a new television ad called "Tuberville for Amnesty."
Byrne and Tuberville point to an August speech by Coach Tuberville when he said: "There are people coming across the border that need jobs… and we want them to come over here… Let em' come in and become citizens like we all became citizens."
The Tuberville campaign called the attack "fake news" on Twitter.
Sessions' campaign manager Jon Jones said, "Tuberville is claiming that his own words are 'fake news.' All of them? Tommy Tuberville needs to read the transcript. It is clear that Tuberville supports immigration amnesty, and he is attempting to trick Alabama voters to believe otherwise. In contrast, Jeff Sessions has done more than just say he wants to fix the border – he has already worked alongside President Trump to stop illegal immigration."
The new Sessions ad reads: "Tuberville is trying to trick you, hiding his support for immigration amnesty." Then plays an audio clip of the Tuberville comment from August
Tuesday, Byrne told reporters in Trussville: "I can tell you right now this issue about Tommy Tuberville's position on amnesty is a key issue. And so we're going to keep telling people about his position on that and let him explain why he doesn't think that's amnesty."
"Let em' come in and become citizens like we all became citizens," Tuberville is quoted in the ad.
Tuberville has denied supporting amnesty and says that he supports President Trump's immigration agenda.
The Sessions ad further charges: "And Tuberville's not even from Alabama, he's a tourist here. He lives, pays taxes and even votes in Florida."
On Tuesday, the Tuberville campaign responded with an attack ad of their own.
"The career politicians are desperate to hang on to their paychecks and power, so they have started airing negative ads full of false attacks and baseless distortions," Tuberville said. "Our new commercial allows us to respond with some hard truths about which candidate wants to drain the D.C. swamp and is tough enough to actually help President Trump get the job done."
The Tuberville ad has Byrne with former Secretary Hillary Clinton and Sessions with Congressman Adam Schiff (D-California) who led the impeachment effort against President Trump. The ad even connects Sessions and Byrne with Sen. Mitt Romney (the only Republican in either House of Congress who found that the President did anything wrong.)
State Representative Arnold Mooney, former Chief Justice Roy Moore, Ruth Page Nelson, and businessman Stanley Adair are also running for the Republican nomination for the Senate seat currently held by Doug Jones (D).
The Republican primary is March 3.
Print this piece