Sewell announces grants to help the homeless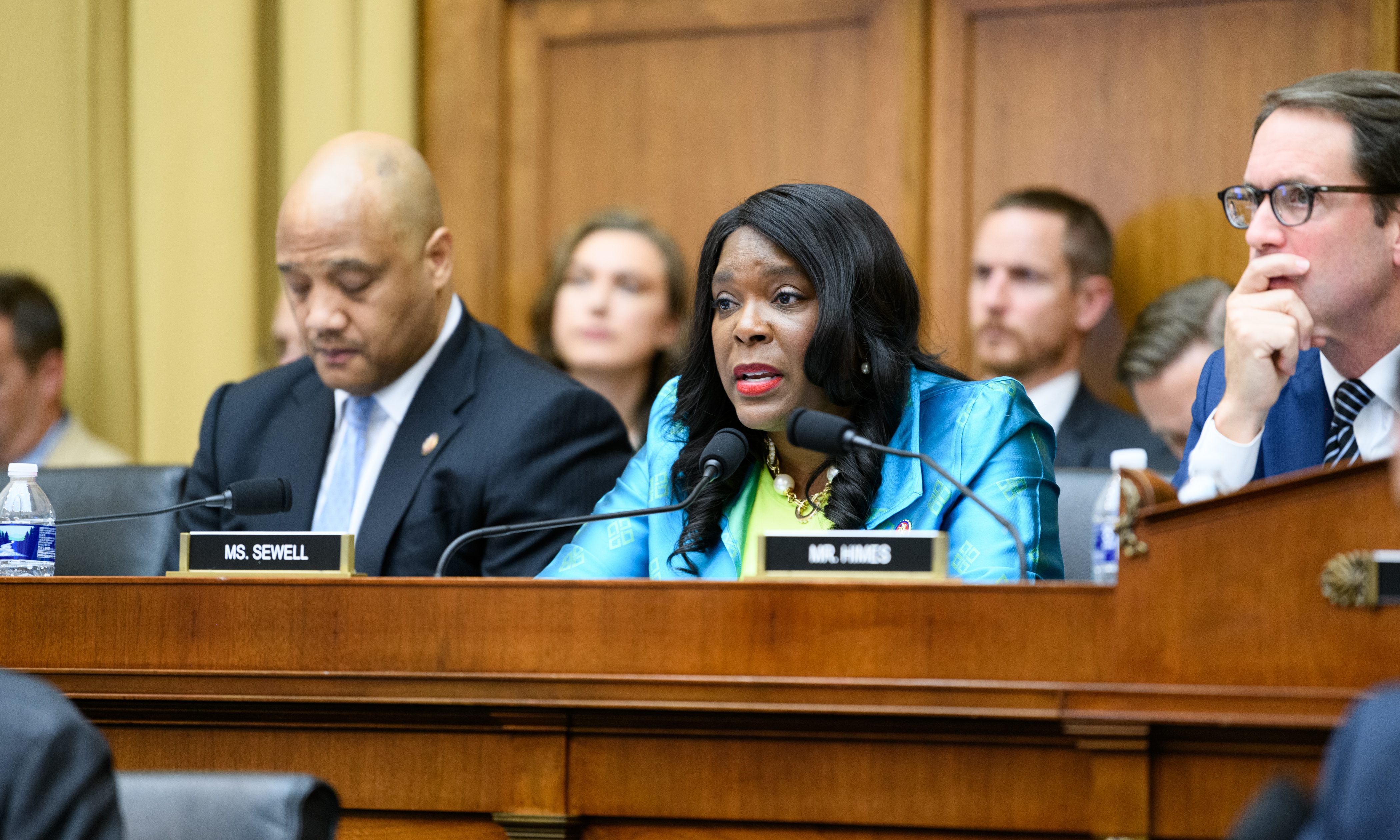 Tuesday, U.S. Rep. Terri Sewell (D-Selma) announced that the United States Department of Housing and Urban Development (HUD) has recently awarded $11,445,018 to local "Continuums of Care" (CoCs) across Alabama's 7th Congressional District.
HUD's Continuum of Care (CoC) Program works with local non-profit providers and state and local governments (CoCs) to end homelessness, providing rapid rehousing and other resources to alleviate mental and physical trauma and encourage stability and independence.
"Housing is a basic human need and in this country should be a basic human right," said Rep. Sewell. "I am pleased by HUD's recent investment in securing housing and support for the 7th District's homeless population, knowing that money will go a long way toward alleviating some of the extraordinary burdens they face on a daily basis. A home is more than just a shelter, and I will continue working to ensure that each and every constituent across the district has a warm bed to sleep in at night."
One Roof received $8,944,355 to provide services for Jefferson County (among others outside of the 7th District.) The funding will go toward safe havens, which provide housing and support for two primary at-risk populations: the severely mentally ill and the physically impaired.
"We are grateful for the almost nine million dollars that we have been awarded from HUD," said Michelle Farley, Executive Director of One Roof. "This money goes toward defending our most vulnerable. Twenty years ago, many of the people we are serving would be institutionalized; today they are able to live in these safe havens with support. We know that this is the first announcement, and we are looking forward to the second."
The Mid-Alabama Coalition for the Homeless received $1,176,724 in funding. They provide services for Montgomery, Macon, Lowndes, Autauga and Elmore Counties. The two main projects this funding will service are "Rapid Rehousing," which provides assistance to people who are street or shelter homeless, in moving into affordable housing; and "Homelessness Prevention," which provides assistance to people who are facing imminent eviction. The funding will also go toward supportive services for coordinated entry, which helps to determine the ranking of need for assistance; toward housing assistance for victims of domestic abuse; and toward housing assistance for people suffering a major mental health diagnosis.
"We're pleased that HUD continues to provide funds to address the needs of the River Region's homeless populations," said Lydia Pickett, Executive Director of the Mid-Alabama Coalition for the Homeless. "All funds will be used to assist people in severe need. We're elated that Congresswoman Sewell's office supports our efforts to combat homelessness, and look forward to working together toward this shared goal. People wishing to access support should call 2-1-1."
The Alabama Balance of State CoC (ARCH) received $1,126,358 in funding. They provide services for Choctaw, Dallas, Greene, Hale, Marengo, Pickens, Perry, Sumter and Wilcox Counties (among others outside of the 7th District.) The Alabama Balance of State CoC (ARCH) is a collaboration of service providers and stakeholders working hand in hand to eradicate homelessness in Alabama. The funding will go towards expanding housing and support services, increasing planning capabilities and increasing aggregate data on homeless populations in rural Alabama.
"These competitive grant awards represent the confidence of HUD in our compassionate approach to homelessness, " said Felicia Jackson, Executive Director of ARCH. "The collective effort on the part of our Continuum of Care community partners, housing developers, state, county and city leaders and our successful coordinated access system known as RA-CAS (Rural Alabama Coordinated Access System), have been instrumental in creating an effective system to end homelessness in rural Alabama by helping individuals and families obtain the supportive services and housing they need."
The West Alabama Coalition for the Homeless (WACH) received $197,581. They provide services for Tuscaloosa County. Three sub-recipients will receive funding through the WACH: The City of Tuscaloosa, to continue to manage the Homelessness Management Information System; the Tuscaloosa Housing Authority, to continue to provide permanent and supportive housing opportunities; and the Salvation Army, to continue to operate a veteran transitional housing opportunity.
"WACH, a volunteer group, is proud to have made a successful application to HUD and the award helps to sustain the energy the completely volunteer group commits to coordinating this area's efforts to respond to homelessness," said Kimberly Montgomery, Administrator at the West Alabama Coalition for the Homeless.
Terri Sewell represents Alabama's Seventh Congressional District.
Lilly Ledbetter speaks about her friendship with Ginsburg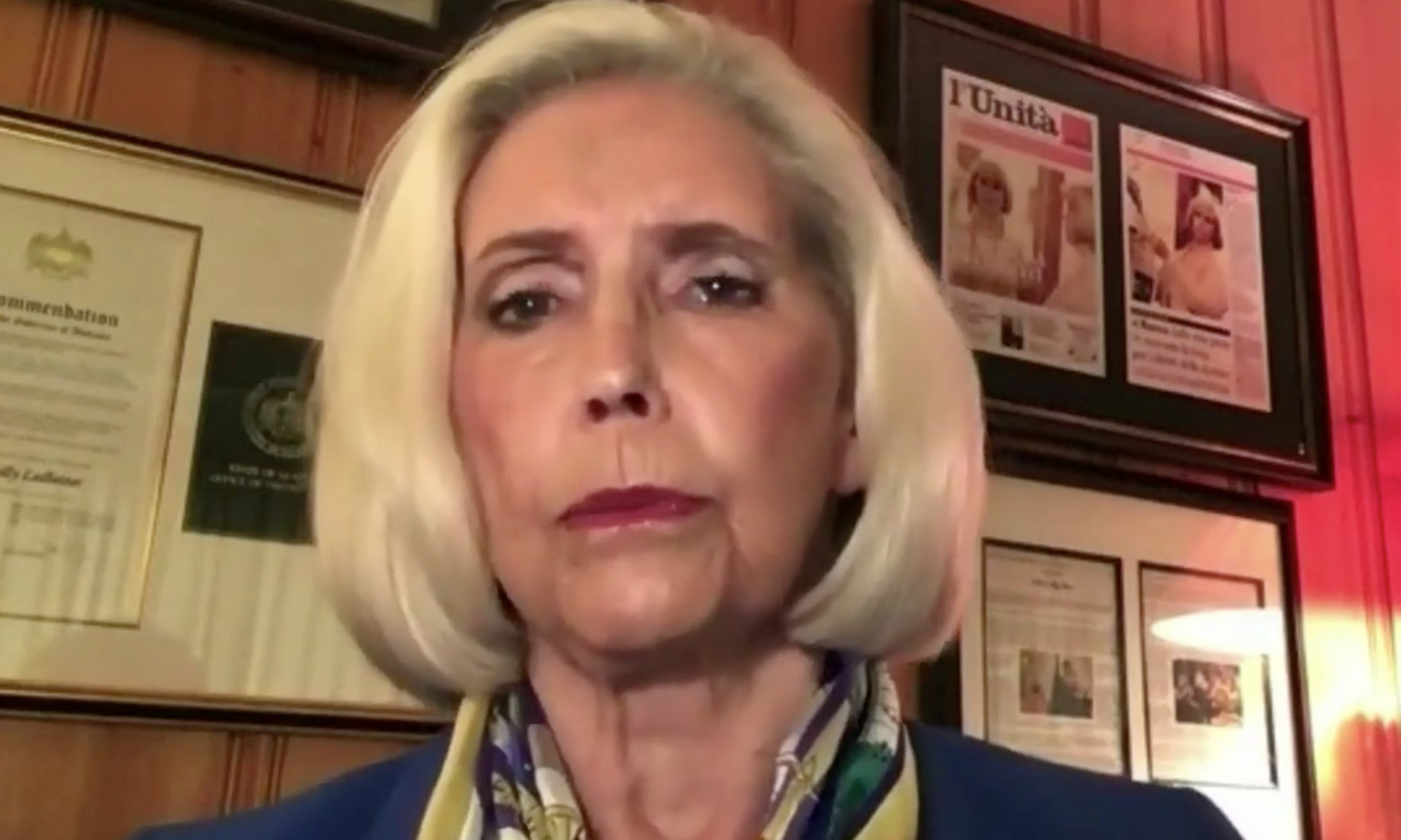 When anti-pay-discrimination icon and activist Lilly Ledbetter started receiving mail from late Supreme Court Justice Ruth Bader Ginsburg, Ledbetter's attorney told her to save the envelopes. That's how unusual it is to get personal mail from a member of the nation's highest court.
Ledbetter, 82, of Jacksonville, Alabama, shared her memories of her contact with Ginsburg over the last decade during a Facebook live event hosted by Sen. Doug Jones on Monday.
Ginsburg famously read her dissent from the bench, a rare occurrence, in the Ledbetter v. Goodyear Tire & Rubber Co. decision in 2007. The court ruled 5-4 to affirm a lower court's decision that Ledbetter was not owed damages for pay discrimination because her suit was not filed within 180 days of the setting of the policy that led to her paychecks being less than those of her male colleagues. 
Ledbetter said that Ginsburg "gave me the dignity" of publicly affirming the righteousness of Ledbetter's case, demonstrating an attention to the details of the suit.
Ginsburg challenged Congress to take action to prevent similar plaintiffs from being denied compensation due to a statute of limitations that can run out before an employee discovers they are being discriminated against. 
The Lilly Ledbetter Fair Pay Act of 2009 was passed by Congress with broad bipartisan support and signed into law by President Barack Obama. It resets the statute of limitation's clock with each paycheck that is reduced by a discriminatory policy.
Ledbetter said that her heart was heavy when she learned of Ginsburg's death on Friday. The women kept in touch after they met in 2010. That was shortly after the death of Ginsburg's husband, tax attorney Marty Ginsburg. She spoke about her pain to Ledbetter, whose husband Charles had died two years before.
"So we both shared that, and we shared a tear," said Ledbetter.
Ginsburg invited her to her Supreme Court chambers to see a framed copy of the act, next to which hung a pen that Obama used to sign it.
Ginsburg later sent Ledbetter a signed copy of a cookbook honoring her husband that was published by the Supreme Court Historical Society. Included with it was a personal note, as was the case with other pieces of correspondence from the justice that Ledbetter received at her home in Alabama. They were often brochures and other written materials that Ginsburg received that featured photos of both women.
Ledbetter expressed her support for Jones in his race against GOP challenger Tommy Tuberville. The filling of Ginsburg's seat is a major factor in that, she said.
"I do have to talk from my heart, because I am scared to death for the few years that I have yet to live because this country is not headed in the right direction," she said.
She noted that Ginsburg was 60 when she was appointed to the court. Ledbetter said that she opposes any nominee who is younger than 55 because they would not have the experience and breadth of legal knowledge required to properly serve on the Supreme Court.
She said that issues like hers have long-term consequences that are made even more evident by the financial strains resulting from the pandemic, as she would have more retirement savings had she been paid what her male colleagues were.
Jones called Ledbetter a friend and hero of his.
"I've been saying to folks lately, if those folks at Goodyear had only done the right thing by Lilly Ledbetter and the women that worked there, maybe they'd still be operating in Gadsden these days," he said.