Congressman Trey Gowdy to speak at Faulkner's Annual Benefit Dinner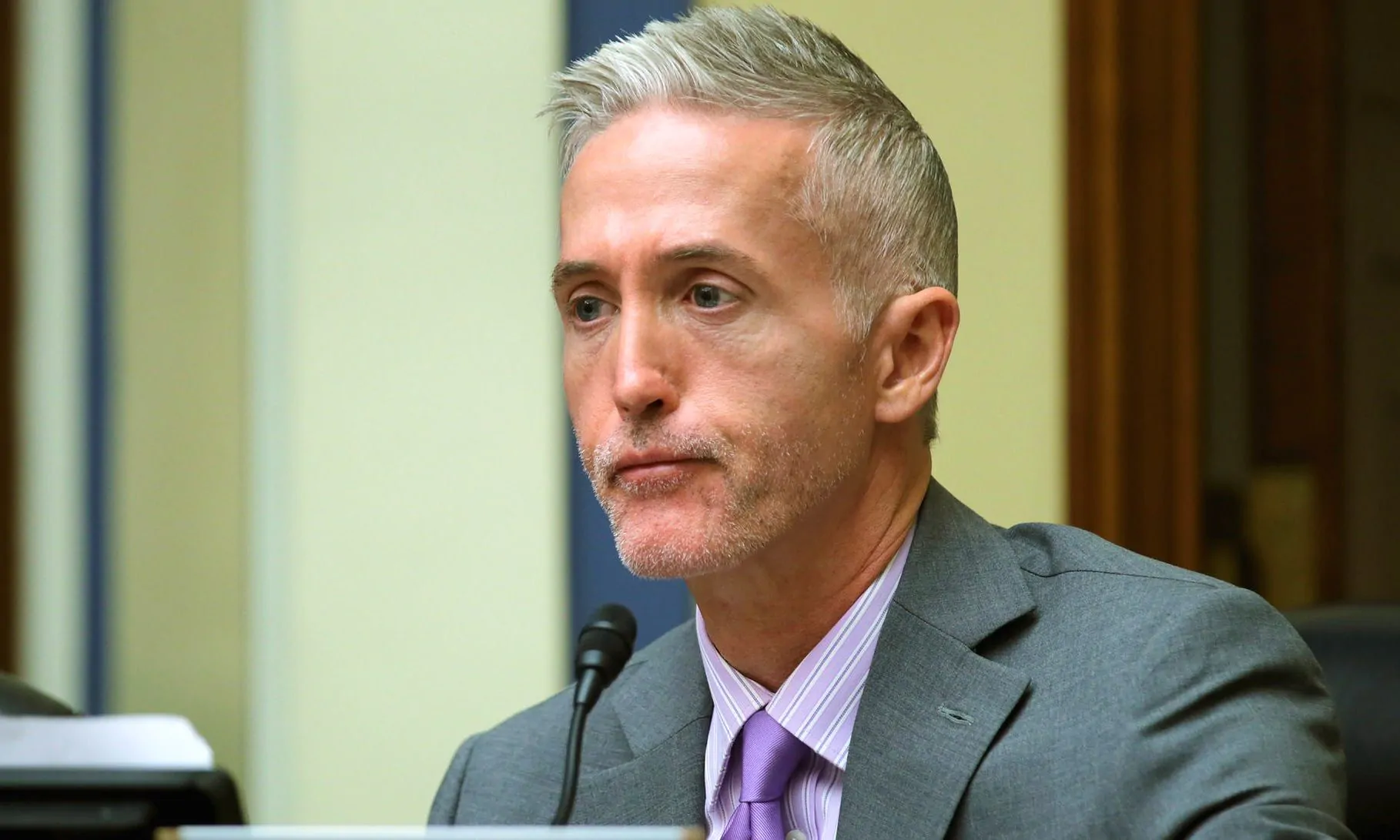 Faulkner University announced former Congressman Trey Gowdy of South Carolina, as the speaker for this year's Faulkner Annual Benefit Dinner during a press conference held on Tuesday. President Mike Williams revealed the news on Montgomery's campus.
"Congressman Gowdy was entertained as a potential member of the President's legal team for the impeachment proceedings, so he'll have a lot to say that is relevant to what Montgomerians are talking about and thinking about as we think about the future of our nation," Williams said.
Since it began more than 40 years ago, Faulkner University's Annual Benefit Dinner continues to be a longstanding tradition and a red-letter event on the social calendar for Montgomery and the River Region, selling out to nearly 2,000 guests. This year's Benefit Dinner will be hosted at the Renaissance Hotel and Convention Center on October 1.
Over the years, Faulkner has brought renowned politicians, journalists, athletes, coaches, comedians and astronauts to speak in Montgomery. Gowdy will bring his political experience as a member of Congress while also serving on the Judiciary Committee, Oversight and Government Reform Committee, Intelligence Committee, Education and the Workforce Committee and Ethics Committee on current issues from Capitol Hill to the River Region for what will be an exciting night.
"We have hosted the Annual Benefit Dinner for years and have attracted renowned thought-leaders to speak in Montgomery to address timely and relevant topics," Williams said. "Faulkner strives to bring provocative speakers who would not ordinarily be introduced to our citizens here to talk about these topics."
Born in Greenville, South Carolina and growing up in Spartanburg, South Carolina, Gowdy graduated Spartanburg High School in 1982, Baylor University in 1986, with a degree in history, and the University of South Carolina School of Law in 1989.
After law school he clerked for a judge on the South Carolina Court of Appeals and then for a United States District Court trial judge. From 1994-2000, as a federal prosecutor, Trey prosecuted the full range of federal crimes including narcotics trafficking, bank robbery, carjacking, kidnapping, child pornography cases, and the murder of a federal witness. He was awarded the Postal Inspector's Award for the successful prosecution of J. Mark Allen, one of "America's Most Wanted" suspects. He also received the highest performance rating a federal prosecutor can receive – two years in a row.
In 2000, he left the U.S. Attorney's office to run for 7th Circuit Solicitor (District Attorney) in Spartanburg and Cherokee Counties. As 7th Circuit Solicitor, Trey led an office of 25 attorneys and 65 total employees. He started a Violence Against Women Task Force, a Worthless Check Program, enhanced and expanded Drug Court, and implemented a Drug Mother Protocol designed to assist expectant mothers break the cycle of addiction. He has been recognized statewide for his commitment to victim's rights and drunken driving enforcement and nationally for excellence in death penalty prosecutions.
In 2010, he ran for congress to represent the 4th Congressional District (Greenville and Spartanburg Counties). While in congress he was also chosen to chair a Select Committee on the events occurring in Libya on September 11-12, 2012.
While in congress he actively participated in numerous congressional investigations, sponsored bills signed into law, and had deep and meaningful relationships with scores of colleagues on both sides of the aisle. After four terms in congress, he announced he would not seek re-election in 2018 and would leave public service for good; thus ending his career with an exemplary record in the courtroom and undefeated in political races. In January of 2019, he returned to his beloved South Carolina to practice law, teach classes with his close friend Senator Tim Scott, and speak on legal issues he considers important to our country.
Trey is married to Terri Dillard Gowdy, a first grade school teacher in Spartanburg, South Carolina. They have two children: Watson, who graduated Clemson University (2015) and Washington and Lee School of Law (2018) and Abigail, who graduated the University of South Carolina (2018) and will be attending law school.
Tickets to hear Gowdy speak are on sale now at https://www.faulkner.edu/gowdy. Proceeds from the dinner go to support the university, and student scholarships in particular.
"Our annual Benefit Dinner is really the signature event of the university. It's an opportunity for us to showcase our outstanding academic programs and our distinctive Christian mission and the investment we are trying to make into this community," Williams said. "The most important outcome of the dinner is that we raise money for students to give them more scholarships in order to provide them with a transformative experience and to prepare the new emerging generation to make a tremendous difference in our world."
For tickets call 334-386-7257, or visit https://www.faulkner.edu/gowdy.
Alabama's First Class Pre-K a bright spot in state's Black Belt, report finds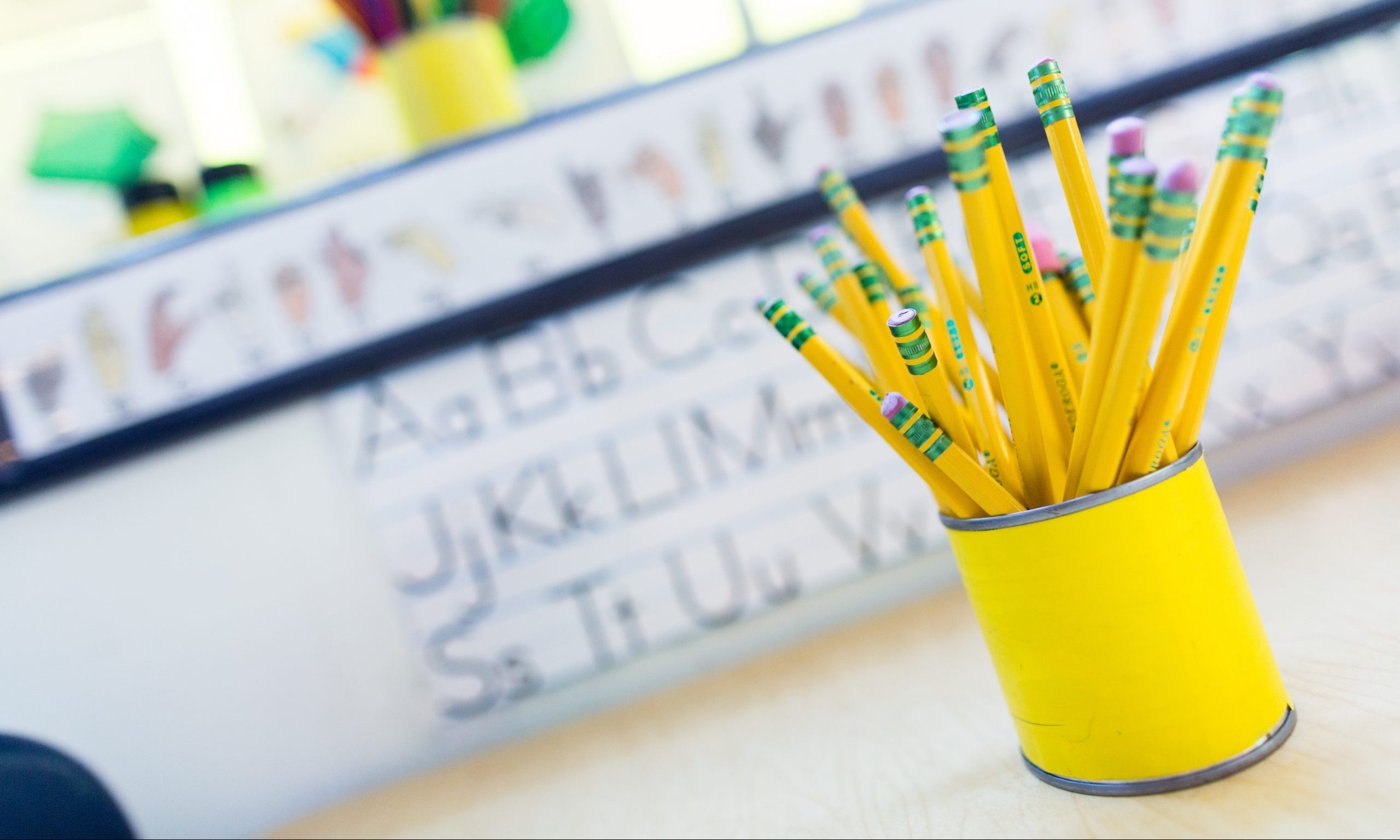 Alabama's Black Belt communities continue to be hard-hit when it comes to unemployment and a declining population, but according to a report released Tuesday, the region's Pre-K program is a bright spot. 
The University of Alabama's Education Policy Center released its latest report in the center's "Black Belt 2020" series, each looking at different aspects of the majority Black counties that make up the state's Black Belt.
Tuesday's report — entitled "Access to Early Childhood Interventions and First Class Pre-K in Alabama; the Black Belt Region" — shows that the state's First Class Pre-K program is improving educational outcomes for students in the Black Belt and across the state.
Hunter Whann, a graduate student and research associate at the Education Policy Center, told reporters during a briefing Monday that Black Belt counties have a much higher percentage of single-parent households and, in general, higher percentages of participation among 4-year-olds in Pre-K programs.
Exceptions are Escambia, Lamar, Lowndes and Pike counties, which have less than 37 percent participation. 
"Some counties outside the Black Belt still have low access, so a lot of progress has been made, but of course, as always, there's more progress to be made," Whann said.
Noel Keeney, another graduate student and lead author of the center's latest report, said he believes that because there's a greater percentage of single-parent households in the Black Belt, and higher rates of participation in Pre-K, it's evidence there's a need for the resources that Pre-K provides to families. 
Stephen Katsinas, director of the university's Education Policy Center, noted that the National Institute of Early Childhood Education Research in April 2020, ranked Alabama's First Class Pre-K as the highest quality state-funded pre- kindergarten program in the country for the 14th consecutive year. 
Katsinas said that from the very beginning of the state's First Class Pre-K in 2000, and especially under Gov. Kay Ivey, the focus has been to develop Pre-K in the Black Belt. 
"And I would suggest these data show that that has been a successful approach," Katsinas said. 
Barbara Cooper, Alabama's Secretary of Early Childhood Education, speaking to reporters during the briefing Monday said that from the beginning, officials knew there were some counties and some students that should be the focus of those resources. 
"We've been able to really see the type of gains in the Black Belt communities because the department has been so purposeful about making sure that we're serving our most vulnerable populations," Cooper said, adding that work continues to reach those counties with lower participation rates. 
Pamela Truelove-Walker, Region 3 Director for the Office of School Readiness, said Monday that the Black Belt is seeing Pre-K funding of almost $20 million during fiscal year 2020-2021, which employs approximately 466 teachers in those counties. 
"So we are excited about the intentionality and the purposefulness with which we are targeting those areas," Truelove-Walker said. "Because we do know that what it is that we are providing for those children, those families, those homes, and even with workforce development. It is very important." 
The data is clear, both Truelove-Walker and Cooper said Pre-K boosts school readiness skills, reading and math scores, social emotional development, but it is also closing achievement gaps for children living in poverty. 
"We are very excited that children who actually attend First Class Pre-K are making gains that are, in many instances, even double the gains that their peers are making who were not able to actually have a First Class Pre-K experience," Truelove-Walker said. 
Additionally, First Class Pre-K allows families the ease of mind to know their children are receiving high-quality education while they themselves enter the workforce. 
"Those families are able then to seek jobs and have opportunities for workforce development that they would not have had if their children were not able to be enrolled in a high quality learning environment," Truelove-Walker said. 
Parental involvement in a child's education, a critical factor in future educational attainment outcomes also gets a boost through participation in Pre-K, Truelove-Walker said, and that involvement is then carried forward as the child progresses in school. 
Jinping Sun, assistant professor in the Department of Educational Leadership, Policy and Technology Studies at the University of Alabama, said Monday that research shows that family participation in children's early learning is twice as predictive of a student's academic success as family socioeconomic status.
"The earlier parents become involved in their children's literacy practices, the more profound the results and the longer lasting the effects will be," Sun said. 
Data also shows that the benefits of Pre-K last well into a child's later school years, Copper said. 
"We have children that have been in Pre-K from its inception, and they continue to outperform their peers in both reading and math," Cooper said. "We also see long-term benefits of children not having as many behavior referrals, disciplinary referrals in elementary school. Having better attendance, because we tackle attendance from day one in Pre-K."
To learn more about the Education Policy Center's previous reports on the Black Belt, visit the center's website here.