Opinion | 1st District seat open Great Three-Man Race to replace Byrne Senate Race in full gear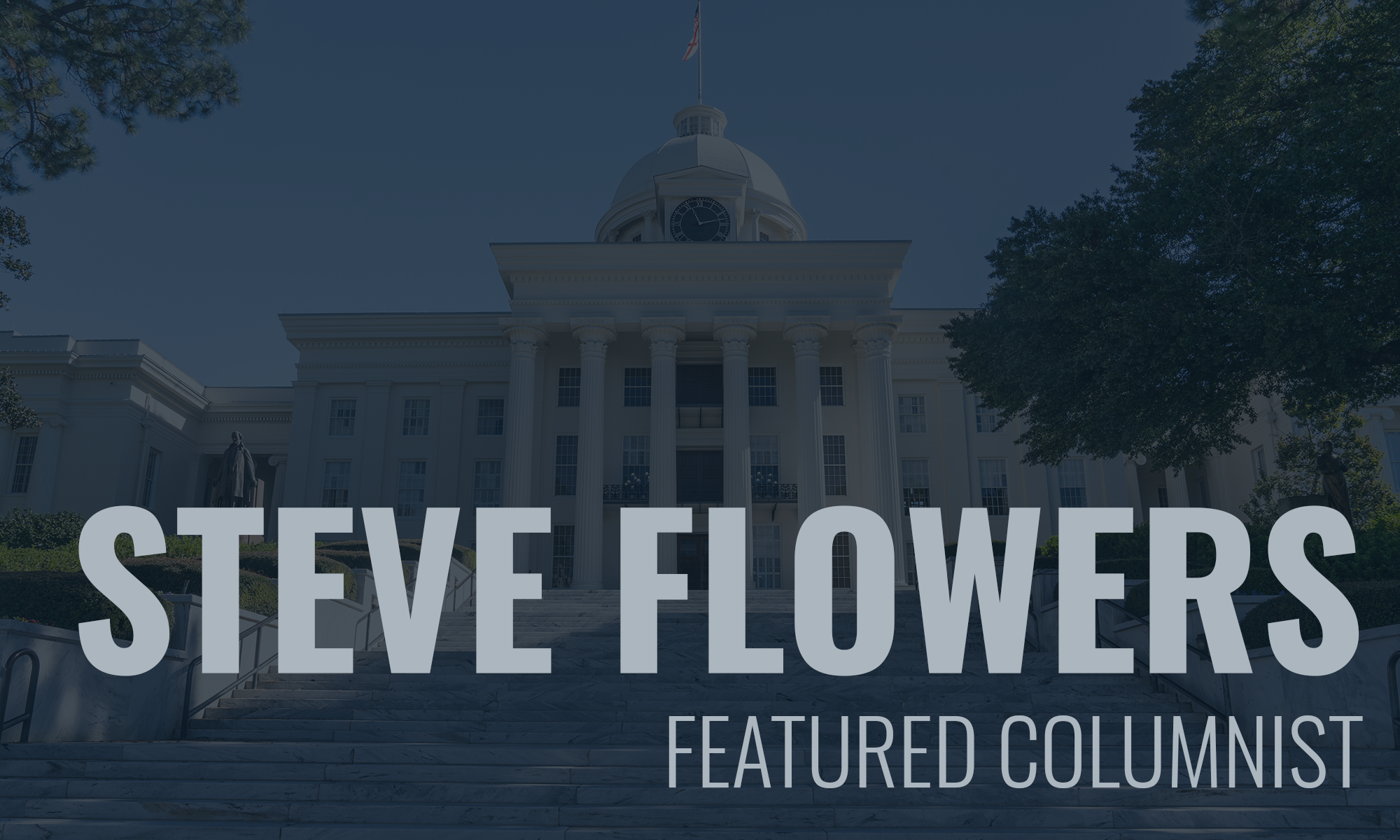 The first district Congressional race is probably the best race in the state in this year's March 3rd Primary.  The winner of the March 31st GOP Primary runoff will go to Congress.  The famous first district is a Republican congressional seat and has been since Jack Edwards won the seat in the Southern Goldwater landslide in 1964.
The bulk of the district population is in the two county gulf coast counties of Baldwin and Mobile.  It being the only gulf coast district in the state, they do have some local issues like red snapper fishing, and their infamous Bay 10 bridge and Bayway project.  However, for the most part the candidates are focusing on national issues like international affairs, gun control, health care, the environment, immigration and abortion. As is apropos for Republican Congressional candidates, there are all trying to tie themselves to Donald Trump.
There are three clear frontrunners, Mobile County Commissioner Jerry Carl, State Representative Chris Pringle andformer State Senator Bill Hightower, all from Mobile.Commissioner Carl has been a Mobile County Commissioner since 2012. Pringle is a state legislator from Mobile. Bill Hightower served one term in the Alabama State Senate, then made an unsuccessful bid for governor in 2018. The three seem to be knotted in a close three-man race.  It will be interesting to see which of the three make the two-man March 31st primary.
The seat is open because Bradley Byrne is running for the U.S. Senate.  Byrne had to choose to either continue in his seat or go for the brass ring. Byrne is a very viable candidate in the Senate race.  However former Senator Jeff Sessions is favored to lead the March 3rd Primary and runoff, and then take back his U.S. Senate seat in the November General Election.
Sessions will settle in for a six-year term.  Probably his final.  He is 73 years old and will be 74 when he takes office next January.  Therefore he will be a 74–year–old freshman senator.  That is not the optimum age to become a U.S. Senator again.  
Seniority is everything in Washington. Seniority still prevails dominantly.  It is absolutely king.  Sessions does not portray the national image and stature that our Senior Senator Richard Shelby enjoys, much less the power, prestige and ability to bring home the bacon to the Heart of Dixie. Indeed, during their 20 years of service together as our tandem in the Senate, Shelby has overshadowed Sessions not only in seniority but in power and accomplishments.  
Actually, Sessions does not mind playing second fiddle to Shelby.  He prefers it.  During his 20-years in the Senate, he enjoyed playing the role of being the ultimate conservative ideologue.  He was and will once again become one of the most conservative members of the Senate and will spend his time on social issues like immigration, abortion or other rightwing noneconomic issues.  Sessions will be the darling of Fox News and will ask for his seat back on the Judiciary Committee, which does absolutely nothing for Alabama.  Sessions does not really want to be effective.  He is the ultimate ideologue.
Even though Sessions will be 74 in January of 2021, his chief rivals for the GOP nomination, Tommy Tuberville and Bradley Byrne will be 66 and 65, respectively – not exactly spring chickens.  Those are not the perfect ages to enter the U.S. Senate. By the same token, if by some remarkable miracle upset Doug Jones wins this years race, he would not be the perfect effective Senator for Alabama as a 65–year–old Democrat.
Thank goodness for the Heart of Dixie we have Richard Shelby as our Senior U.S. Senator.  When you have the Chairman of the U.S. Senate Appropriations Committee, you really do not need a second Senator.  Seniority is everything in Washington.
See you next week.
Steve Flowers is Alabama's leading political columnist. His weekly column appears in over 60 Alabama newspapers. He served 16 years in the state legislature. Steve may be reached at www.steveflowers.us.
Print this piece
Opinion | Alabama close to allowing hot dogs to be rescued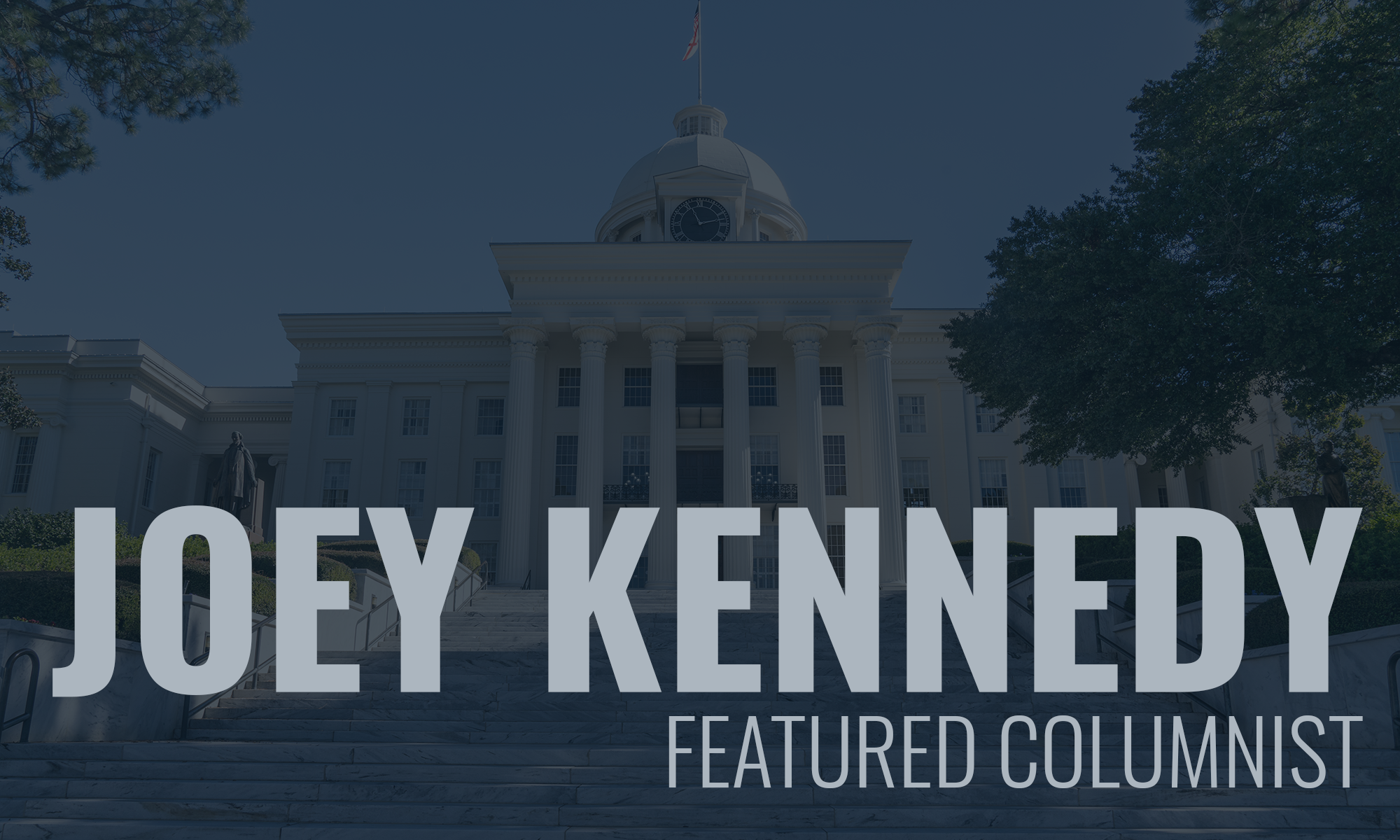 Most readers know that we've had a grumble of pugs for years. We lost four in the grumble last year. All of our dogs are rescues, and most of them have some disability: unable to walk well, blindness, incontinence, a perpetually crooked head.
And most of the pugs are elderly, so we expect to lose a few this year. Our youngest is Nellie Bly, at about 2 years old. We have a group of older pugs that are around 10-11 years old. Several came from puppy mills. One was surrendered to a vet tech when his owners took him to be put down because the owner's granddaughter wanted a different dog (I know!). The veterinarian naturally was not going to euthanize a healthy animal, and about a week later, Peerey came to us.
Pugs are bred to do one thing: Sit with their humans, mostly on their laps or next to them on the bed. All of ours are bed pugs. They snore; we adore.
I say all of this to underscore that Veronica and I know not ever to leave one of our dogs in a locked car, especially during the summer. But every year, we hear stories of the careless owners who leave their dog (or dogs) in the backseat of a vehicle while they run an errand. The errand takes longer than the owner thought, and heat builds in the car. Too often, that kills the pet, just like it does children, and that happens all too often as well.
As of 2019, 31 states had laws that either prohibit leaving an animal confined in a vehicle under dangerous conditions or provide civil immunity (protection from being sued) for a person who rescues a distressed animal from a vehicle.
Alabama – finally – is on the cusp of joining that group.
A bill (SB67) sponsored by Sen. Jimmy Holley, R-Elba, will allow good Samaritans to rescue pets left in a car if they are clearly in danger from either the heat or cold. The bill provides criminal immunity to civilians and grants civil and criminal immunity to law enforcement officers who rescue an animal.
Important, too, is that bill prevents owners from leaving their animals in a vehicle in a manner that creates an unreasonable risk of harm. If they do, they can be charged with second-degree animal abuse.
It doesn't take long for the situation in a vehicle to deteriorate, either. 
Even on a mild day, the heat inside a car can go off the rails. According to reports, if the outside temperature is 70 degrees (f), the interior of a vehicle can heat up to 89 degrees in 10 minutes. After a half-hour, the interior temp can be 104 degrees. Of course, it's much worse on hotter days.
At 80 degrees, a vehicle's inside temperature is at 99 degrees; after a half-hour, the animal is trying to survive in a 114-degree oven. And at 95 degrees, not an unusual June, July, or August temperature in Alabama, the inside temp of a vehicle is about 130 degrees.
Humans can't even survive long at those temperatures.
There are conditions before a good Samaritan can step up, but they're not unusual in states that already have similar laws: Among them:
■
The person has a good faith belief that the confined domestic animal is in imminent danger of suffering physical injury or death unless the domestic animal is removed from the motor vehicle;
■
T
he person determines that the motor vehicle is locked or there is no reasonable manner in which the person can remove the domestic animal from the vehicle;
■
B
efore entering the motor vehicle, the person notifies a peace officer, emergency medical service provider or first responder or an animal control enforcement agency or deputy of the confined domestic animal;
■
T
he person does not use more force than is necessary under the circumstances to enter the motor vehicle and remove the domestic animal from the vehicle.
■
Remains with the animal in a safe location in reasonable proximity to the motor vehicle until law enforcement or other first responders arrive.
■
Maintains control of the animal at all times to prevent harm to the animal or others.
There are other conditions that make less sense, however. The bill as passed 33-0 by the state Senate requires the ambient temperature in the vehicle be 99 degrees or higher before a citizen or first-responder can intervene.
I can tell you that a half-hour in a car at 95 degrees will kill a pug; a Lab or Golden might survive that temperature for awhile, but remember, every minute the car's interior is getting hotter. Pugs are brachycephalic – short nosed – and have trouble breathing outside at 80 or 85 degrees.
Other short-nosed breeds like English Bulldogs, French Bulldogs, and Boston Terriers, have the same issue. It's one reason why they snort and snore, even in the winter.
Generally, we can tell when a dog locked in a car is distressed, and few good Samaritans are going to be carrying a temperature gauge with them.
Still, the House needs to pass this bill as soon as possible. Spring and summer aren't that far off, and, no doubt, there will be animals to rescue.
Joey Kennedy, a Pulitzer Prize winner, writes a column every week for Alabama Political Reporter.
Email: [email protected]
Print this piece