Opinion | Walking the walk in the fight for life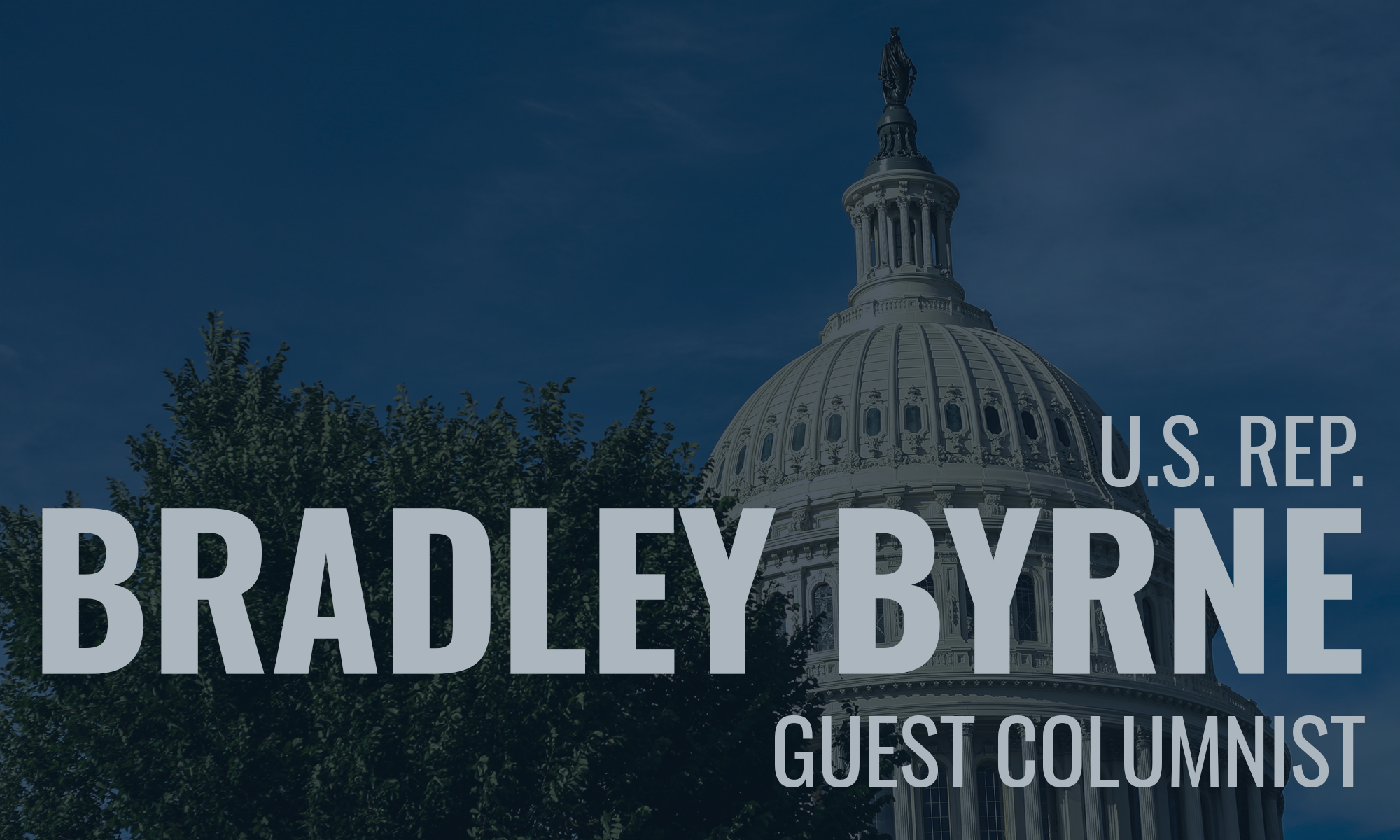 Last week, tens of thousands of Americans took part in our nation's most important rally for the unborn, the March for Life.  I am so proud of the large number of Alabamians who traveled all the way to Washington to participate.  Sadly, it is mostly ignored by the mainstream media.  But, this year's rally received unprecedented support, as President Trump became the first sitting president to attend and address the group!
President Trump's pro-life record is truly unmatched among presidents.  He has been front and center in the fight.  He has blocked Planned Parenthood from receiving federal family planning money.  Just last week, his administration challenged the state of California over a rule that violates federal law in mandating insurance plans cover elective abortions.
Perhaps the most significant contribution President Trump has made to the pro-life cause has been his judicial nominations.  The Senate has confirmed 187 of President Trump's judicial nominations, a staggering number that will leave a permanent legacy.  Candidate Trump promised to appoint constitutional conservatives to the courts, and he has kept his word.  After eight years of President Obama appointing judicial activists who want to legislate from the bench, we have made remarkable progress in short order restoring integrity to our courts.
President Trump's two most important nominations have been to the Supreme Court.  Justices Neil Gorsuch and Brett Kavanaugh are brilliant jurists who truly seek to uphold the Constitution.  Each of them could serve another three decades or more on the court.
To appreciate the magnitude of the makeup of the Supreme Court, look no further than Roe v. Wade.  Since the horrific ruling in this case, over 60 million unborn children have been aborted.  That's over twelve times the population of Alabama.  But, for the first time in my adult life, I can see a path to overturning Roe, thanks to the President's leadership.
I'm proud of my record of fighting for life and against radical extremists seeking unlimited access to abortions.  As a member of the Congressional Pro-Life Caucus, I've sponsored and fought for legislation to end federal funding of Planned Parenthood, ban abortions after a heartbeat is detected, and define that human life begins at conception.
Unfortunately, Washington is no longer a safe place for pro-life Democrats.  Senator Kirsten Gillibrand of New York said last year, "as a party, we should be 100 percent pro-choice, and it should be non-negotiable."  It is astonishing to see how far the Democrat party has moved.  As President Trump correctly stated when explaining his reasoning for attending the March for Life rally, "religious liberty is under siege."
Look at Senator Gillibrand's own state.  Last year, New York passed a law essentially making abortion legal up until the moment of birth.  In explaining a similar proposed law in Virginia, Democrat Governor Ralph Northam said their law would make it legal to abort a baby after birth, essentially permitting doctors to allow infants to die after a failed abortion.  This is infanticide!  It is unthinkable that such a barbaric act could take place, much less be tolerated, in a civilized nation like ours.  I tried to force a vote on legislation making this practice illegal, but the Democrat majority blocked me on the House floor and even turned off my microphone.
Let me be clear.  I unequivocally believe that God makes every person in his image.  Every single life is precious.  I am fully committed to fighting for the unborn.  As President Trump said in his address, "every life brings love into this world. Every child brings joy to a family. Every person is worth protecting."  Thank God we have such an advocate in the White House!  I'll continue to stand shoulder to shoulder with President Trump in this fight.
Opinion | Auburn Student Center named for Harold Melton, first Auburn SGA president of color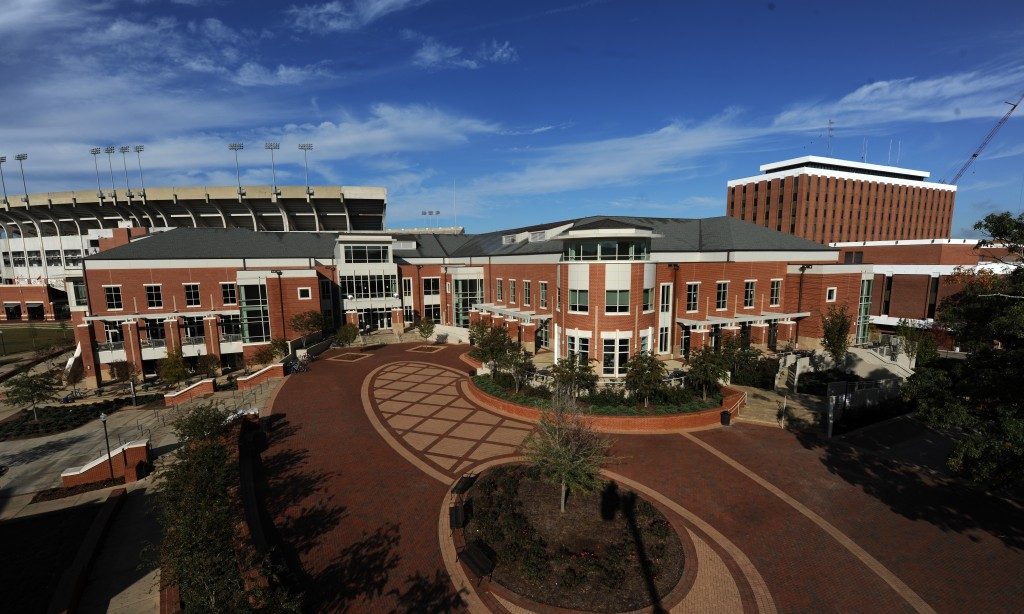 The year 1987 was a quiet one for elections across America but not at Auburn. That was the year Harold Melton, a student in international studies and Spanish, launched and won a campaign to become the first African American president of the Auburn Student Government Association, winning with more than 65 percent of the vote.
This was just the first of many important roles Harold Melton would play at Auburn and in an extraordinarily successful legal career in his home state of Georgia, where his colleagues on the Georgia Supreme Court elected him as chief justice.
Last week, the Auburn Board of Trustees unanimously named the Auburn student center for Justice Melton, the first building on campus that honors a person of color. The decision was reached as part of a larger effort to demonstrate Auburn's commitment to diversity and inclusion.
In June, Auburn named two task forces to study diversity and inclusion issues. We co-chair the task force for the Auburn Board with our work taking place concurrently with that of a campus-based task force organized by President Jay Gogue. Other members of the Board task force are retired Army general Lloyd Austin, bank president Bob Dumas, former principal and educator Sarah B. Newton and Alabama Power executive Quentin P. Riggins.
These groups are embarking on a process that offers all Auburn stakeholders a voice, seeking input from students, faculty, staff, alumni, elected officials and more. It will include a fact-based review of Auburn's past and present, and we will provide specific recommendations for the future.
We are committed to making real progress based on solid facts. Unlike other universities in the state, Auburn has a presence in all 67 counties through the Alabama Cooperative Extension System. Our review has included not only our campuses in Auburn and Montgomery but all properties across our state. To date, we have found no monuments or statues recognizing the history that has divided our country. We will continue our fact-finding mission with input from the academic and research community.
Our university and leadership are committed to doing the right thing, for the right reasons, at the right time. We believe now is the right time, and we are already seeing results.
In addition to naming the student center for the Honorable Harold Melton, we have taken steps to highlight the significant role played by Harold Franklin, the student who integrated Auburn. We are working to enhance the historical marker that pays tribute to Mr. Franklin, and we are raising its visibility in campus tours as we pay homage to his contributions as our first African American student. Last month, we awarded Mr. Franklin, now 86 and with a Ph.D., a long-overdue master's degree for the studies he completed at Auburn so many years ago.
We likewise endorsed a student-led initiative creating the National Pan-Hellenic Council Legacy Plaza, which will recognize the contributions of Black Greek organizations and African American culture on our campus.
In the coming months, Auburn men and women will work together to promote inclusion to further enhance our student experience and build on our strength through diversity. The results of this work will be seen and felt throughout the institution in how we recruit our students, provide scholarships and other financial support and ensure a culture of inclusion in all walks of university life.
Our goal is to identify and implement substantive steps that will make a real difference at Auburn, impact our communities and stand the test of time.
Naming the student center for Justice Melton is but one example. In response to this decision, he said, "Auburn University has already given me everything I ever could have hoped for in a university and more. This honor is beyond my furthest imagination."
Our job as leaders at Auburn is more than honoring the Harold Meltons and Harold Franklins who played a significant role in the history of our university. It is also to create an inclusive environment that serves our student body and to establish a lasting legacy where all members of the Auburn Family reach their fullest potential in their careers and in life.