Opinion | Open letter Governor Ivey, Commissioner Dunn and the Alabama Legislature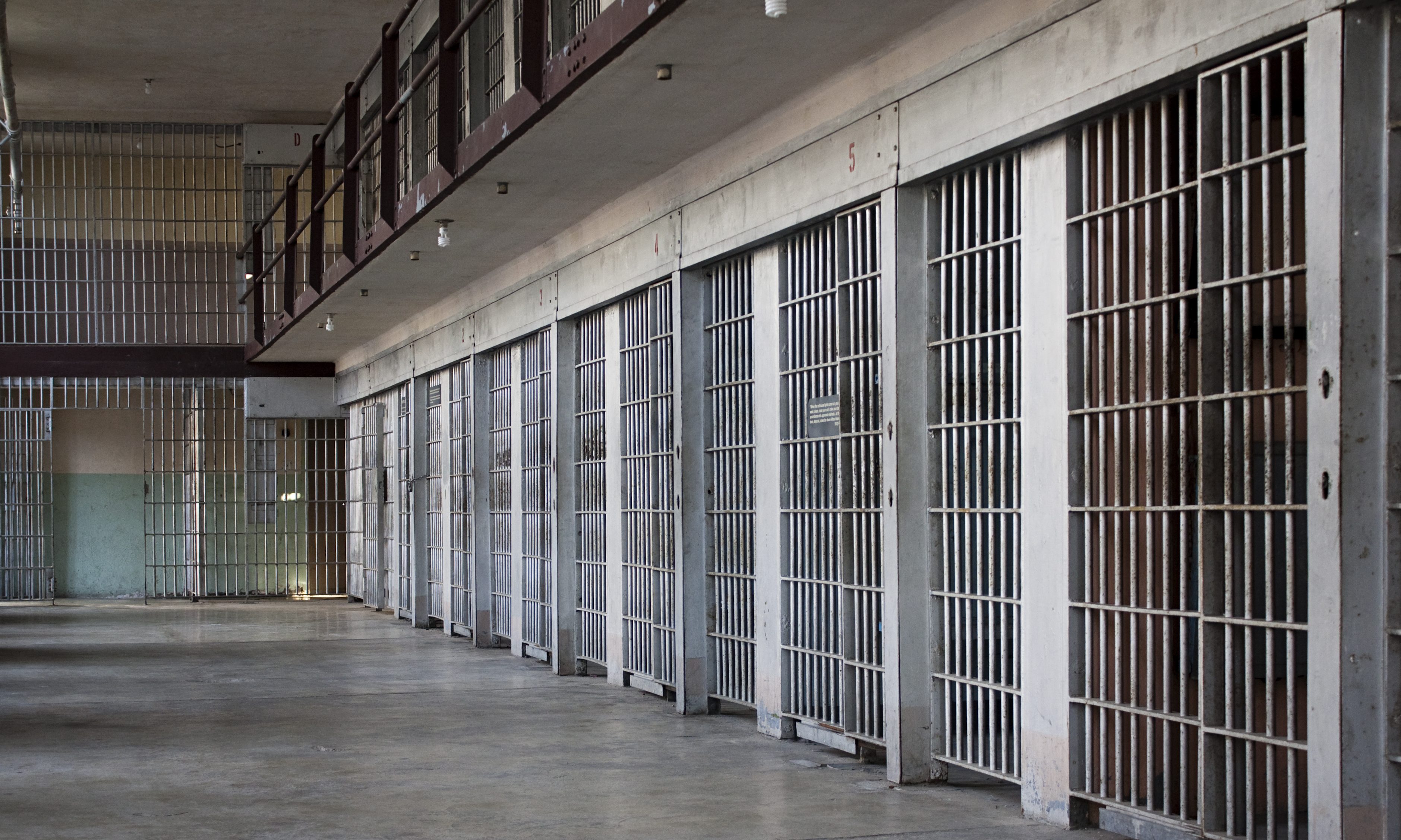 The State of Alabama continues to pursue shortsighted, counterproductive solutions to the unprecedented crisis in Alabama prisons.
Today the Alabama Department of Corrections announced the partial closure of Holman Correctional Facility and the abrupt transfer of over 600 people who had been housed there. Neither their families nor their lawyers were notified ahead of ADOC's press release. There is now no maximum security prison below Birmingham, meaning that family members living in south Alabama will have to travel hours to visit their loved ones.
Since its opening in 1969 as a maximum security prison and Alabama's primary death row for men, Holman Prison has been a site of death and racialized violence in our state. Alabamians for Fair Justice celebrates the shuttering of such a place, while condemning the reckless and irresponsible manner in which the State of Alabama has made this decision.
To be clear, this choice will exacerbate already unacceptable levels of overcrowding and understaffing in ADOC – a system with 40 percent of required staff and 169percent overcrowding. It will almost certainly lead to more violence and death as people are sent to Donaldson – staffed at 35 percent  with 137 percent occupancy, St. Clair – staffed at 34 percent  with 92 percent  occupancy, and Limestone – staffed at 60 percent, with 132 percent overcrowding.
It is hard to imagine that Holman correctional officers currently based in Escambia County will be able to fill posts at these north Alabama prisons. Overcrowding at the remaining prisons will contribute to further understaffing, and together they will lead to more violence and death. Recent tragedies in Alabama and Mississippi prisons show that this is all but certain.
Prisons should be closed. But the reason to close prisons is because their occupants have been set free – not because they are to be sent back into the crucible of the nation's most violent correctional system while state officials conspire to build more large prisons. The closure of south Alabama's only maximum security prison on the heels of Commissioner Dunn's insistence on building new prisons strongly suggests that ADOC is planning a new prison in south Alabama. But the ADOC's reliance on construction will do nothing to cure its real ailments – pervasive understaffing, , staff corruption, rampant drugs,suicides and a culture of violence rather than rehabilitationAnd above all, too many people in its dangerous prisons.
It's hard to imagine a scenario where any other government agency with such a bad track record would be given billions more to do more of what it's done so poorly.
Today, as hundreds of families reckon with the knowledge that their loved ones are being sent across the state against their will, Alabamians for Fair Justice remembers the lives that have been lost at Holman – those who were killed by the state, and those who died as a result of its neglect and indifference. The names of those known to have died in the last year are listed below.
At the same time, we remember that incarcerated organizers with the Free Alabama Movement started a nationwide movement from behind Holman's walls in 2016. We renew our call to include currently and formerly incarcerated advocates, family members, and other advocates in any task force addressing the ongoing prison crisis. We call on the House and Senate leadership to adopt meaningful legislative reforms to reduce the number of people in prison. We continue to demand that Alabama do better.
At least eight lives were lost at Holman between January 2019 to January 2020:
–
James McClain – died of unknown causes, January 22, 2020
–
Antonio Bell – died of unknown causes, January 9, 2020
–
Moses Robinson – died following an assault, December 31, 2019
–
Willie Leon Scott – died following an assault, December 6, 2019
–
Ricky Gilland – died of unknown causes, October 18, 2019
–
Christopher Lee Price – executed on May 30, 2019
–
Michael Samra – executed on May 16, 2019
–
Domineque Ray – executed on February 7, 2019
Print this piece
Opinion | For humanitarian and public health reasons, we need to get people out of our jails
For the Lord hears the needy and does not despise his own people who are prisoners (Psalm 69:33)
We are facing a crisis unlike any in our lifetime. A virus is infecting us at unprecedented rates. Over 100,000 have been infected in the United States and the death toll in our country is already in the thousands. 
But we're not doing everything possible to keep us safe. The county jails in Alabama, which lock up thousands of people, are a major health risk. The incarcerated population can't practice "social distancing" and instead are left to languish in these facilities with no soap or supplies to sanitize their own cells.
Imprisoned  people are highly vulnerable to outbreaks of contagious illnesses such as COVID-19. People incarcerated in jails are housed in close quarters, and are often in poor health. And, according to a report from the Association of County Commissions of Alabama, the county jail population quadrupled between 2014 and 2018.
The way to mitigate that health risk is clear. We need to release people who are no risk to our communities and vulnerable to exposure immediately. And jail officials need to come up with a plan, and make it public, for how they will deal with a COVID-19 outbreak in their facility. 
Gov. Kay Ivey acknowledged the danger in her State of Emergency declaration, finding that "the condition of jails inherently heightens the possibility of COVID-19 transmission."  Ivey's declaration said that people charged with crimes could be served with a summons instead of being arrested. But that doesn't do much for the people already locked up and awaiting trial. 
And a COVID-19 outbreak in these jails with the current incarcerated population would be disastrous for public health. The incarcerated people who get infected would have to be taken to our already overcrowded hospitals, and people who work in the jails are also in danger of both being infected, and spreading the infection to people on the outside. Lowering the total number of people locked up would make an outbreak less likely, and also make it easier to quarantine people who have been infected.
But there is also a moral and humanitarian reason to get people out of these jails. The crime rate in our state didn't quadruple in the last few years, but our jail population did. Many of the people now locked up aren't there because they committed horrible crimes, they're locked up because they're too poor to afford bail. Some are even elderly and therefore at "higher risk for severe illness", according to the CDC.
It is wrong to lock people up because they can't afford to pay bail. If a judge has already decided that someone does not pose a threat to the community and they can get out of jail if they can pay a fee, then they shouldn't be locked up at all during a crisis like this.Poverty is not a crime and under these circumstances, it should not put you at risk of contracting COVID-19.
Last month county jail inmates with bonds under $5,000 were ordered released in Autauga, Elmore and Chilton Counties, as long as the sheriffs and wardens sign off on it. Mobile Countyhas also announced it would release certain pre-trial inmates.. These actions were taken due to fears of the spread of COVID-19.
Other states have also started doing this. Montana, California, New Jersey, Washington and Wyoming are amongthe states that have actively worked to reduce it's incarcerated population in the last few weeks.
Actions like these need to be the norm going forward. COVID-19 is scary, but we must meet it with Christian love and compassion. We must extend that to our brothers and sisters behind bars who pose no threat to our communities and are awaiting their day in court. We must consider those who are elderly and already ill. This virus is the worst thing many of us have seen in our lifetimes, let's combat it with love and compassion, instead of hate and fear.
Print this piece