Opinion | Sentencing of former Montgomery cop sends an important message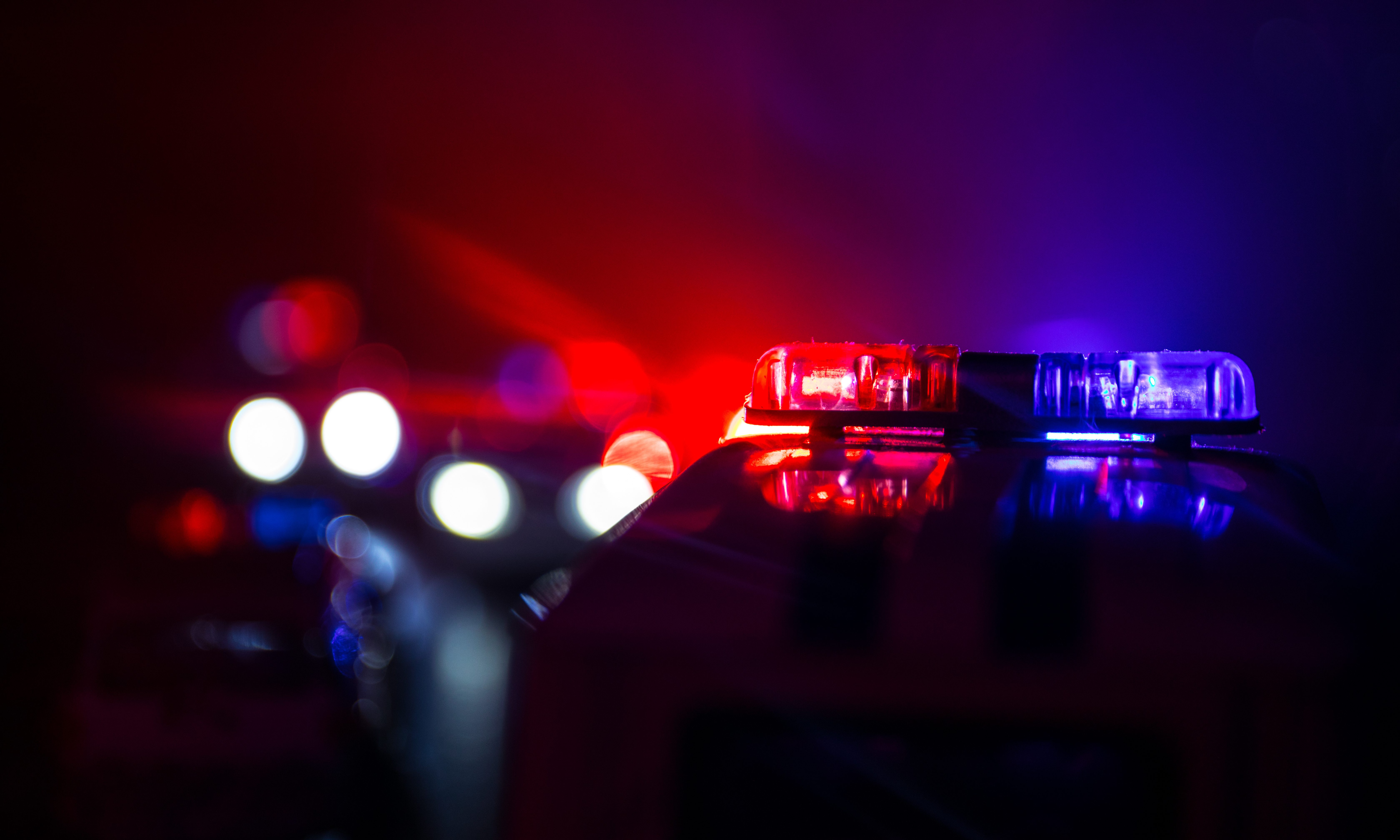 A former Montgomery police officer was sentenced on Wednesday to 14 years in prison for the killing an unarmed black man. 
That is important. 
Do not misconstrue what I'm saying, or what I'm going to say, into a statement of joy or satisfaction. There should be none of those feelings, because nothing that happened in this case was good or joyful. Not even the outcome, where appropriate justice was applied. 
The entire thing is sad. 
It was sad from the start, and it never got better. That a guilty man is rightfully going to jail for what he did doesn't lessen that sadness in any way. 
But the sentence, along with the guilty verdict, handed down to A.C. Smith on Wednesday for shooting and killing Gregory Gunn in his own neighborhood — just steps away from his own front porch — was important. Because it sends a message. 
It sends a message that should have been sent a long time ago. 
Laws apply to all of us. And every man, regardless of skin color, financial status or living conditions, has rights that must be respected and protected. 
Those were the failings in this case. 
When Smith encountered Gunn walking through his neighborhood on that February night in 2016, Smith didn't apply the laws equally or honor Gunn's rights the way he would have had he encountered the exact same scenario in an upscale neighborhood and a white man walking. 
From the outset, Gunn was treated by Smith as a criminal. 
He ordered him to stop. Ordered him to place his hands on the car for a pat-down. Smith's own recollections of how he spoke to Gunn, his demeanor towards him, was one of cop-to-criminal, instead of cop-to-law abiding citizen. 
In the midst of that accusatory interaction, Gunn freaked out. He ran. (Which absolutely is NOT a crime.)
Smith chased him. Tackled him. Tasered him. Hit him with a baton. And ultimately shot him five times in the front yard of Gunn's nextdoor neighbor. 
There wasn't a single reason for any of it. 
Gunn was walking home from a poker game at neighbor's house. And he was wearing dark clothing. 
Those were his sins. 
Well, those things along with being black and living in a predominantly black neighborhood. 
From the very moment the shooting happened, you could tell that MPD knew that Smith had crossed the line. You could tell by the response. You could tell by their actions. You could tell by the demeanor of the top brass. 
They started holding press conferences before the sun came up that morning. Before I arrived at the scene that morning at 9 a.m. — I was working for the Montgomery newspaper at the time — the chief had already been there. And they had more press briefings scheduled for later in the day. 
It was bad. And they knew it. 
But that didn't stop any of the MPD's top brass — and most of the rank and file officers — from backing Smith. 
When Montgomery District Attorney Daryl Bailey and State Bureau of Investigations officials announced the arrest of Smith on murder charges, there was a widespread threat by Montgomery cops to walk off the job in protest. Former Montgomery Mayor Todd Strange, in a private meeting with cops, agreed to a private, city-lead investigation into the matter — to determine if Smith followed department guidelines — as a means of placating the cops and avoiding a mass walkout. 
Strange also agreed to leave Smith on the MPD payroll long after he was formally indicted by a grand jury, and after a judge ruled there was more than enough evidence for a trial. And after several other court hearings clearly demonstrated that Smith had acted improperly.
Strange wasn't the only elected official to go to bat for the indicted cop.  
All of the circuit court judges, except one, in Montgomery recused from the case. And the Alabama Supreme Court removed the judge who wouldn't recuse. 
Then the ALSC, in a move that trashed 100-plus years of precedent, ordered the case moved to a majority-white county, well away from the citizens Smith swore an oath to protect and serve. 
By the time the case went to trial, the black community in Montgomery was convinced there would be no justice. That Smith would be back on the police force by now. 
But that's not what happened. Instead, he'll be going to prison for 14 years (pending a likely appeal).  
And that's important because it sends a message: That even with all of the benefits and advantages that will be offered an indicted cop, there are still good citizens and a system that will, at least on occasion, hold everyone accountable, at least to some degree, for their illegal behavior. And police officers don't get immunity.  
For some 99 percent of cops in this state, and in Montgomery, that message won't make the least bit of difference in terms of the way they do the job every day. Because they're already good men and women who are trying their best to do a hard job, and they'll never sniff the inside of a courtroom because of their improper actions. 
But for that 1 percent, hopefully, this outcome for Smith will be a wake-up call — or the shove they need into a different line of work. And maybe it will help change the way other cops view and treat the bad actors within their ranks. 
For all the rest of us, it's a little glimpse of fairness from a system that is far too often very unfair.
Print this piece
Legislation would limit death penalty appeals
Alabama Lt. Gov. Will Ainsworth on Tuesday discussed legislation that would reduce the length of some death penalty appeals. 
"Over the last 13 month, seven Alabama law enforcement officers have been killed in the line of duty by violent criminals, which is a new record and obviously not one the state of Alabama is proud of," Ainsworth said during the press conference at the Alabama State House on Tuesday. "Back the blue has got to be more than just a slogan. Actions must follow words." 
Ainsworth said that death row inmates in Alabama serve approximately 14 years on average before executions are carried out, and that there needs to be a "fair but expedited process in Alabama." 
The proposed legislation would prevent the Alabama Supreme Court from hearing death row appeals in capital murder cases, and would stop all such appeals at the state Court of Criminal Appeals level. 
The bills would also require the criminal appeals court to expedite death row appeals when possible, and would reduce the amount of time a person has to appeal such convictions to the U.S. Supreme Court, Ainsworth said. 
"This legislation still affords a thorough appeals process, and all the protections guaranteed to them under the U.S. Constitution," Ainsworth said. "It has been designed to provide both equal justice to inmates, and swifter justice to their victims." 
State Sen. Cam Ward, R-Alabaster, a candidate for a seat on the state Supreme Court and sponsor of the senate's version of the bill, said during the press conference that while overall crime rates have been declining, murders in Alabama have increased 25 percent over the last three years. 
"I've always been an advocate for criminal justice reform, but let me tell you something, public safety is first and foremost, Ward said. "…I think this is a reasonable bill. It still provides for due process." 
State Rep. Connie Row,R-Jasper, is sponsoring the bill in the House and said that as a former police chief she recognizes the value of the lives of those who serve the public. She also worked with crime victims in capital cases, she said, and in "capital cases it's seeing if you can live long enough to see justice served in a death penalty case." 
The bills also add language that would allow the Alabama Department of Corrections to conduct executions at facilities other than the Holman Correctional Facility near Atmore, where the state's death chamber is currently located. 
ADOC commissioner Jeff Dunn said in January that all death row inmates were being moved to Holman, while the majority of the prison's areas for other incarcerated men was being closed due to concerns over maintenance problems in a tunnel that carries utilities to those portions of the prison. The death row section of Holman was to remain open, Dunn said. 
There are 175 people serving on the state's death row, according to Alabama Department of Corrections statistics. 
Attempts Tuesday to reach staff at the Equal Justice Initiative for comment on the legislation were unsuccessful. The Montgomery legal aid nonprofit works to exonerate death row inmates, among its other initiatives. 
According to the Washington D.C.-based nonprofit Death Penalty Information Center 167 incarcerated people on death row in the U.S. have been exonerated and released from prison since 1973. Among those formerly on death row, six were scheduled to die by execution in Alabama. 
The last Alabama death row inmate exonerated was Anthony Hinton, freed in April 2015 after spending 30 years on death row for the 1985 murders of two fast food supervisors in Birmingham. 
The only evidence presented at Hinton's trial was ballistics testing state prosecutors said proved the bullets that killed the two men came from a gun Hinton's mother owned. 
Hinton lost appeals for a decade before the Equal Justice Initiative took up his case. Subsequent ballistics testing by the nonprofit in 2002 proved that the bullets weren't a match for the firearm, but the state declined to re-examine the case. 
It took another 12 years for Hinton's appeal to reach the U.S. Supreme Court, which reversed the lower court's ruling and granted a new trial. 
The judge in his new trial dismissed the charges after the state's prosecutors determined through additional testing that the bullets could not have come from Hinton's mother's gun. 
A 2009 study by professors at the University of Colorado and published in the Journal of Criminal Law and Criminology found that 88 percent of the leading criminologists in the U.S. polled did not believe the death penalty effectively deters crime.
Of the leading criminologists polled in the study, 87 percent said that speeding up executions would not add a deterrent effect on crime.
Print this piece