Progressive group unveils plan to increase voter turnout for Democrats in 2020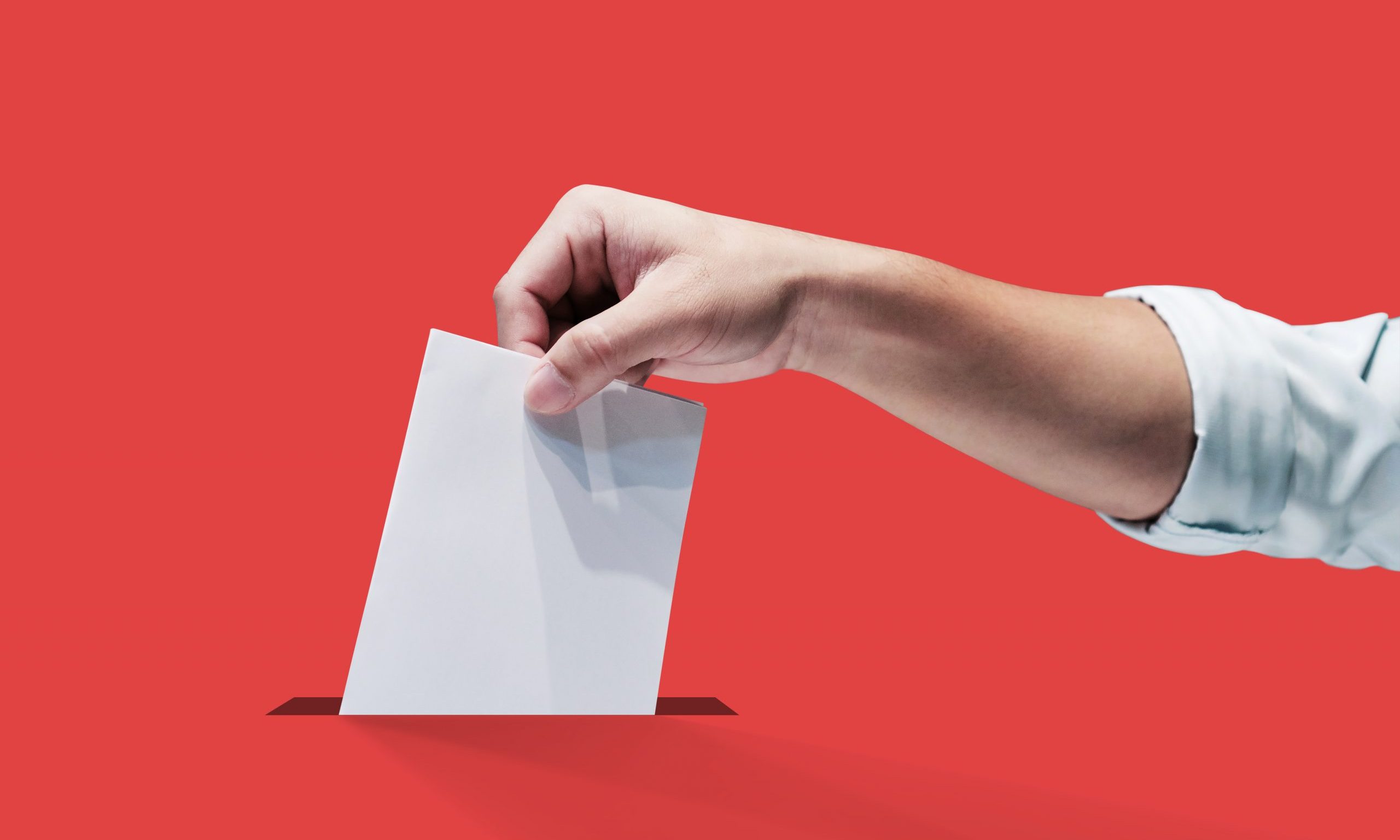 Earlier this week, a progressive group unveiled a six-month canvassing program intended to increase turnout among Democratic voters in 16 states, including Alabama. 
The Progressive Turnout Project (PTP), a grassroots-funded organization dedicated to getting Democratic voters to the polls, unveiled its comprehensive state voter profile for Alabama, one of the battleground states they are spending $45 million in for get-out-the-vote efforts. 
PTP's six-month canvassing program, which begins in May, is intended to engage low propensity, low information Democratic voters who the party has struggled to reach in key swing states ahead of the 2020 election. 
The Alabama voter profile lays out PTP's blueprint for Democratic turnout success in the state in 2020 by looking at the results of the two previous election cycles, including data for 2016 and 2018 overall voter turnout, measured alongside total turnout for PTP's target pool of infrequent Democratic voters in the state. 
PTP's data shows that 33 percent of its targeted voter pool in Alabama have not voted at all in the last three elections, totaling over 121,000 infrequent Democratic voters forgoing to participate entirely.
The PTP program aims to boost turnout by 36,837 voters, a projected number of voters based on data from 2018 programs, which created an average boost of 10.4 percent.
PTP uses predictive analytics to identify high concentrations of infrequent Democratic voters — weighing vote history, demographic information and consumer data to identify a voter's likelihood to turnout and vote for Democrats.
83.90 percent of PTP's targeted voters in Alabama identify as people of color, 48.10 percent are under the age of 35, and 52.75 percent are women.
With PTP's in-depth, canvass-focused approach, including a field office in Birmingham, they will employ eight staff to knock on 85,800 doors and engage with those low propensity and low information voters in Alabama from May until Election Day.
PTP's executive director Alex Morgan says that the organization will be "on the ground" in Alabama early to expand the Democratic party's base and ensure Senator Doug Jones' reelection.
"Our unique ability to target and engage low propensity, low information voters will be pivotal to unleashing the untapped potential of the Democratic Party's largest voting blocs, including people of color, women, and young people, that have failed to come out in full force since 2008," Morgan said. "Doug Jones' upset win in 2017 proved that investing in a smart, robust field program targeted at African-American voters is a winning formula in Alabama."
GOP candidate Tommy Tuberville leads Trump "boat parade" in Orange Beach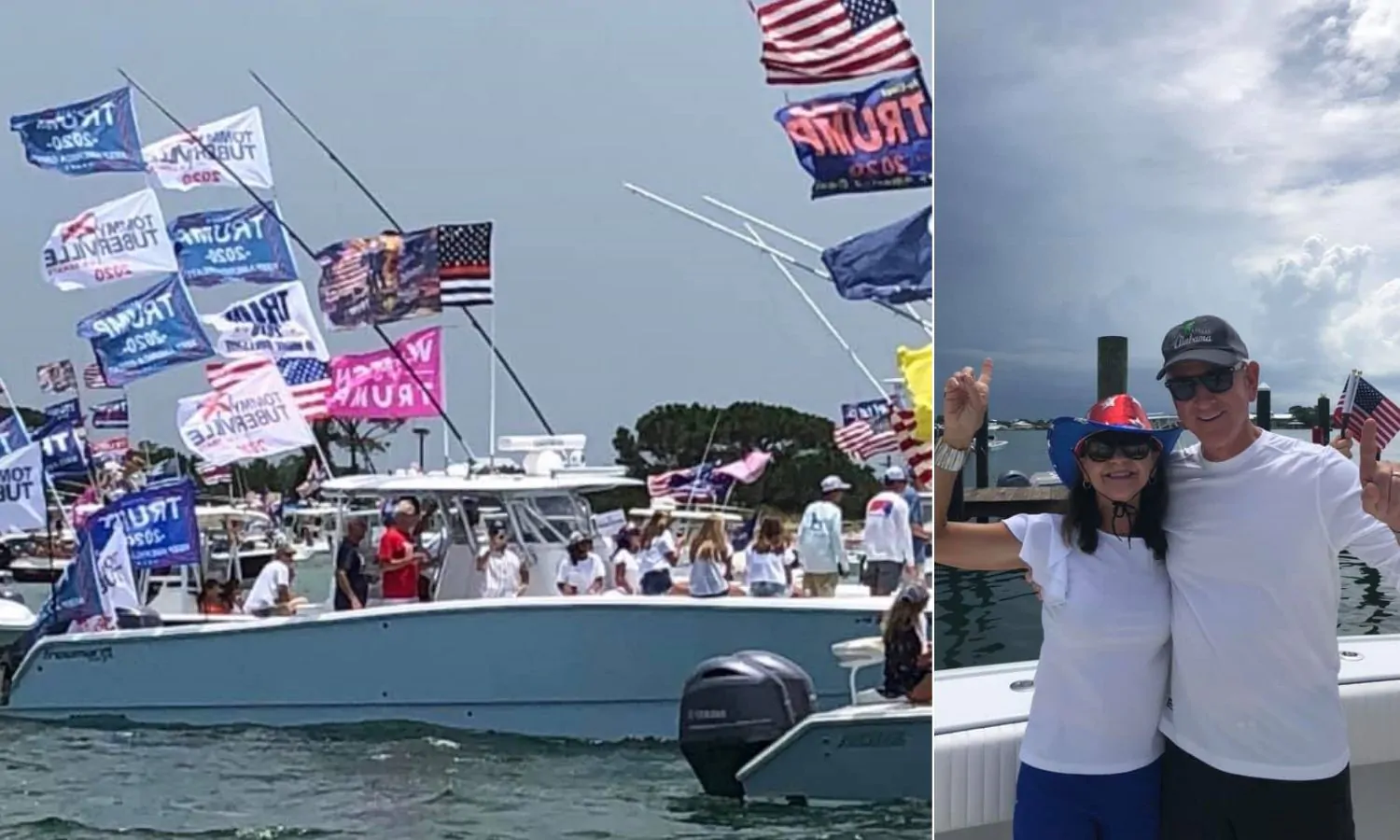 Senate candidate Tommy Tuberville rode in the lead boat in a "boat parade" on Sunday in Orange Beach, celebrating Independence Day and the launch of President Donald Trump's re-election campaign.
Hundreds of boats participated in the Trump parade in the Perdido Pass area. WKRG TV estimates that more than 8,000 people joined. Orange Beach and Gulf Shores boats joined boats from Pensacola and Dauphin Island.
Trump supporter and Alabama Republican Executive Committee member Perry Hooper Jr. was also present.
"It was Awesome having Coach Tommy Tuberville on The TRUMP Boat at Orange Beach Alabama," Hooper said. "Tommy was a Great Coach and he will be a Great US Senator. It's Great To Be A TRUMP/ TUBERVILLE AMERICAN. Everybody was so Happy cheering for The President and Tommy on! Fun Day!"
Hooper is a former state representative from Montgomery.
Tuberville is a former Auburn University head football coach. The Arkansas native lives in Auburn.
President Donald Trump spoke at Mount Rushmore in South Dakota on Friday.
"Today we pay tribute to the exceptional lives and extraordinary legacies of George Washington, Thomas Jefferson, Abraham Lincoln, and Teddy Roosevelt," Trump said. "I am here as your president to proclaim before the country and before the world, this monument will never be desecrated, these heroes will never be defamed, their legacy will never ever be destroyed, their achievements will never be forgotten, and Mount Rushmore will stand forever as an eternal tribute to our forefathers and to our freedom."
Trump accused opponents of trying to dismantle America.
"Make no mistake. This left-wing cultural revolution is designed to overthrow the American Revolution," Trump alleged. "In so doing they would destroy the very civilization that rescued billions from poverty, disease, violence, and hunger, and that lifted humanity to new heights of achievement, discovery, and progress. To make this possible, they are determined to tear down every statue, symbol, and memory of our national heritage."
"President Trump has given several good Speeches," Hooper said. "This Speech was by far his best! It was straight up AWESOME! His speech was all about the Greatness of America! President Trump loves our Country and its great History. President Reagan has given some of the best speeches ever. This speech topped Reagan's best. As for Perry O. Hooper Jr., I would get in a foxhole and fight for him to the end. God Bless President Donald J. Trump and GOD BLESS THE USA!"
Trump faces a stiff challenge from former Vice President Joe Biden, who is leading in the polling.
Tuberville has been endorsed by Trump in the July 14 Republican primary runoff for U.S. Senate. Tuberville faces former Sen. Jeff Sessions.