Opinion | More help on the way for Doug Jones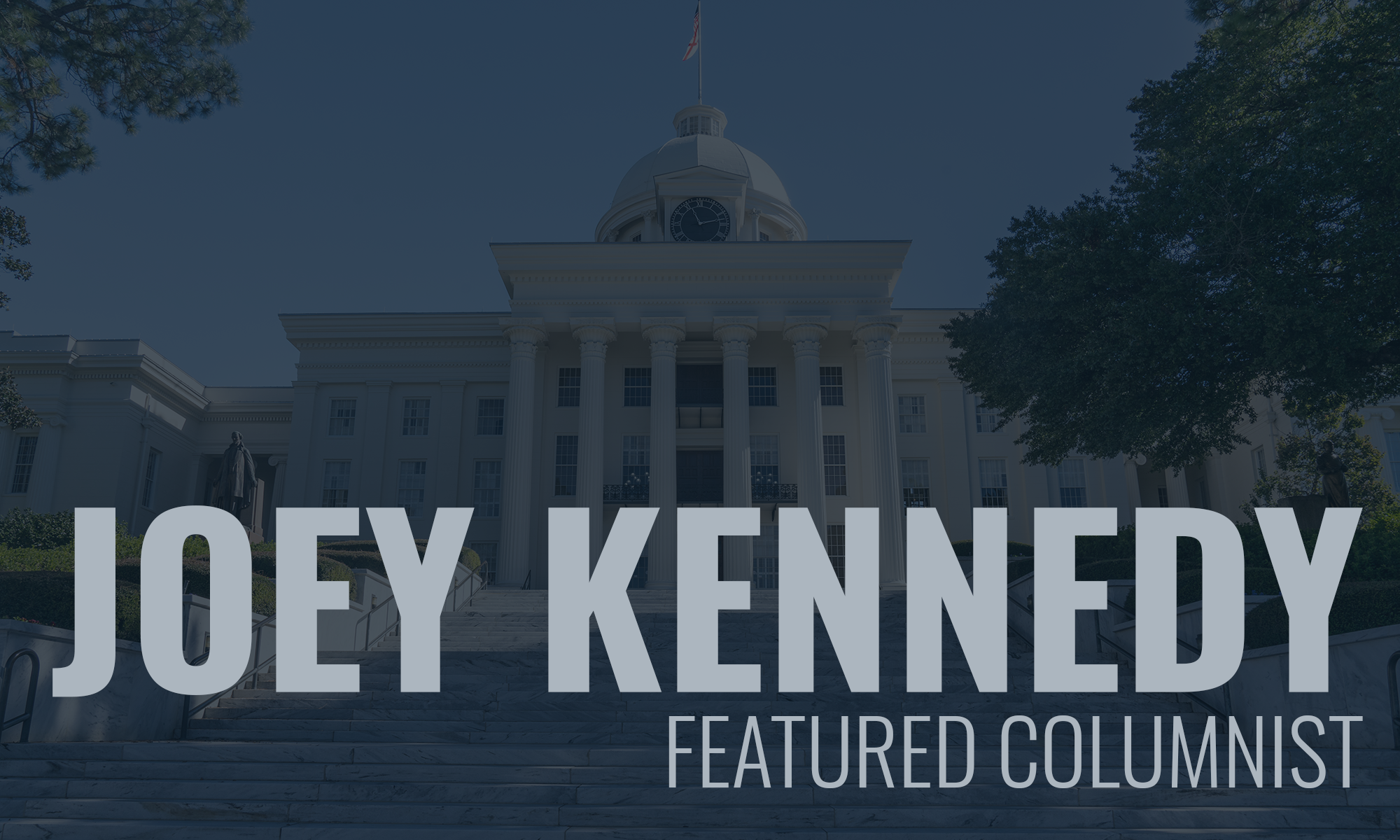 O.K. So, many of the voters I talk with believe that U.S. Sen. Doug Jones, D-Alabama, stands little chance of being re-elected this year to his seat.
Former Sen. Jeff Sessions or U.S. Rep. Bradley Byrne or the former Auburn football coach or the twice-ousted chief justice who at one time stalked teenaged girls or one of the others will win.
Why? Simply because they are the Republicans.
But Jones has already shown that thinking to be mistaken. He did, after all, win the seat a couple years ago, against a popular Republican, the man who at one time stalked teenaged girls. That one.
Nobody is saying Jones will win big, or that it'll be an easy campaign.
Yet, he can win. And as APR's Jessa Reid Bolling reported Thursday, Jones may get some important help.
The Progressive Turnout Project (PTP) is focusing on Democratic Party voters in 16 states with a six-month canvassing programs intended to increase voter turnout among Democrats.
Don't underestimate such efforts on behalf of Jones. Bolling reports the group is spending $45 million in get-out-the-vote efforts in states where certain races are predicted to be close.
The canvassing program begins in May, and will focus on "low propensity, low information Democratic voters who the party has struggled to reach in key swing states ahead of the 2020 election."
Jones won before with a big push from African-American voters and, specifically, African-American women voters. Combine those voters with an all-out effort to turn out even more Democrats for this fall, and Jones' chances are certainly better.
A majority of the uninvolved Democrats PTP is targeting are African-Americans, but there is also a push for younger voters and women.
PTP is using science to help decide which voters' doors to target, and with PTP's in-depth, canvass-focused approach, including a field office in Birmingham, they will employ eight staff to knock on 85,800 doors and engage with those low propensity and low information voters in Alabama from May until Election Day, Bolling reports.
And why not vote for Jones over one of the Republicans? The state Republican Party is bending over backward defending Donald Trump over charges of corruption. Clearly Trump has crossed just about every line of honesty and decency of any president in, perhaps, the history of the country. He's told more than 16,000 lies or misinformation, as tracked by the mainstream media, during his three years in office.
Windmills cause cancer? Millions of voters cast illegal votes in the 2016 election? Puerto Rico is "an island surrounded by water, big water, ocean water"? OK, that's true, but what an odd, low-information way to say it.
Too, Sessions has a lot of baggage. He was fired by Trump as U.S. Attorney General, though he refuses to say anything critical of the president even now, as Trump is being impeached. Instead, like every other Alabama Republican running for office, Sessions prefers to suck up to him. Byrne is seen by many voters as little more than a Trump toady. Indeed, the entire Republican field is toadying up to Trump.
Sessions was in the Senate for 20 very long years; Jones, in two years, has more accomplishments as an Alabama U.S. Senator than Sessions had in two decades.
Tommy Tuberville, the former Auburn coach, was moderately successful on the football field, but the political field is completely different. Jones needs no learning curve.
And Roy Moore, the teen-stalking former chief justice, has become basically a parody of himself.
So with a concerted effort, and we're going to see that from Jones this year, the incumbent does have a real chance. The Progressive Turnout Project's efforts give Jones a fighting chance.
Joey Kennedy, a Pulitzer Prize winner, writes a column each week for Alabama Political Reporter. Email: [email protected]
Opinion | The blackest Black Friday ever
"The coming weeks are going to be difficult, no doubt about that."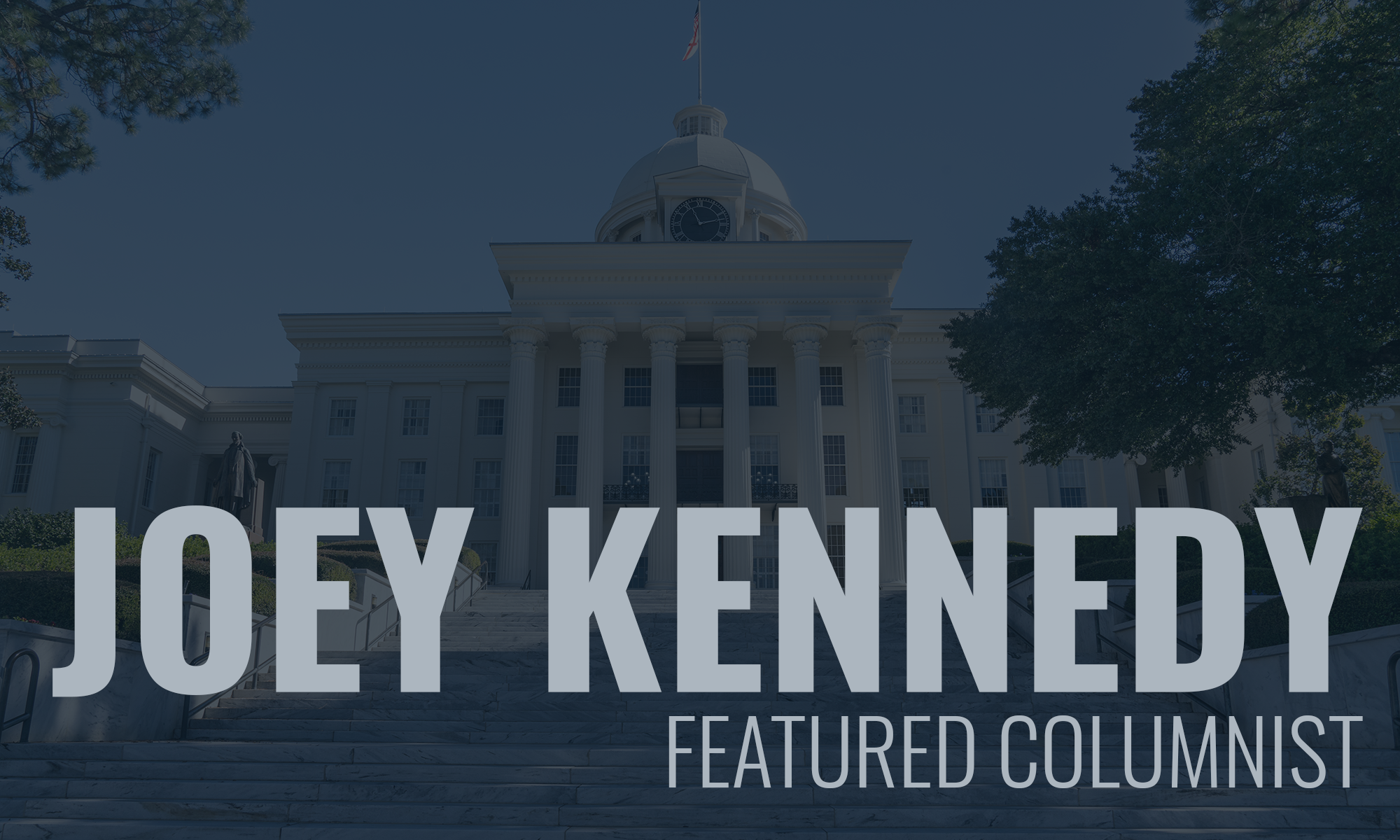 Thursday was Thanksgiving, and it's understandable that many people didn't have a lot to be thankful for. More than 260,000 people are dead because of the COVID-19 pandemic that Donald Trump simply ignored. Around 3 million people have been infected, with many of those suffering lifelong health complications from the virus.
A first Thanksgiving without loved ones. A first Christmas without loved ones bearing down.
Millions of people lost their jobs because of the pandemic. Hundreds of thousands are in danger of being evicted from their homes. Many don't have water or power or heat as the winter settles in.
Thanksgiving? Really?
Except …
Yes, there are many things to be thankful for. Our families, if we have them. Our friends, and we all have them. Our animals, and many of us have them.
We can be thankful that the long, horrible tenure of Donald Trump is nearly over. It's the end of an error.
We can hope that racism will be wrong again. That homophobia, misogyny, xenophobia, and cruelty will fall from the everyday ordinary to the awful extraordinary. Kids in cages, separated from their parents, no more. Chaos in government simply an anomaly at last.
We can hope. That alone is something to be thankful for.
The year 2020 has been a hot mess. Masks, social distancing, hand washing and sanitizing are the norm now. They may be forever.
We should be thankful that COVID-19 vaccines are on the horizon. But that's a strange thankfulness, and we cherish a vaccine for a disease that didn't have to spread as far and wide as it did. It was mismanaged as badly as a crisis can be mismanaged.
There still are people out there who refuse to wear masks or who believe the virus is a hoax. A doctor described people she was caring for who were dying, and all the time denying the virus existed, even to their last breaths.
That's certainly nothing to be thankful for.
Our health care workers, those on the front lines, deserve our thanks and our love. As do grocery store workers, first responders, teachers, and delivery people. Heroes work there.
I'm personally thankful for my wife of 41 years. My daughters in San Diego. My friends here and elsewhere. My pugs and other dogs and animals. I've got plenty to be thankful for, when we pare life down and don't expect so much.
The coming weeks are going to be difficult, no doubt about that.
Too many people traveled this Thanksgiving, and there's going to be a price to pay. Too many people are making plans for Christmas, and there's going to be a price to pay. Too many people are planning New Year's Eve celebrations, and there's going to be a price to pay.
Oh, I'll have some champagne and stay up until midnight on New Year's Eve, if only to witness that this damn year doesn't hang around for one second longer than is allowed.
Perhaps we can see a light at the end of this 2020 tunnel. Maybe by spring, we'll all be vaccinated, and this pandemic will be at the beginning of its end.
But if 2020 has taught us anything, it's that we can't count on, yes, anything.
This is Black Friday. The blackest Black Friday ever. Be careful out there. Wash your hands and wear a mask. Take care of each other. Believe in science. Don't trust a reality show president who, fortunately, finally has been fired.
Do your best to do your best. Let's have a new year that at least promises hope.
Dig deep and find what you're thankful for. Then hug it close with all your might.