Opinion | More help on the way for Doug Jones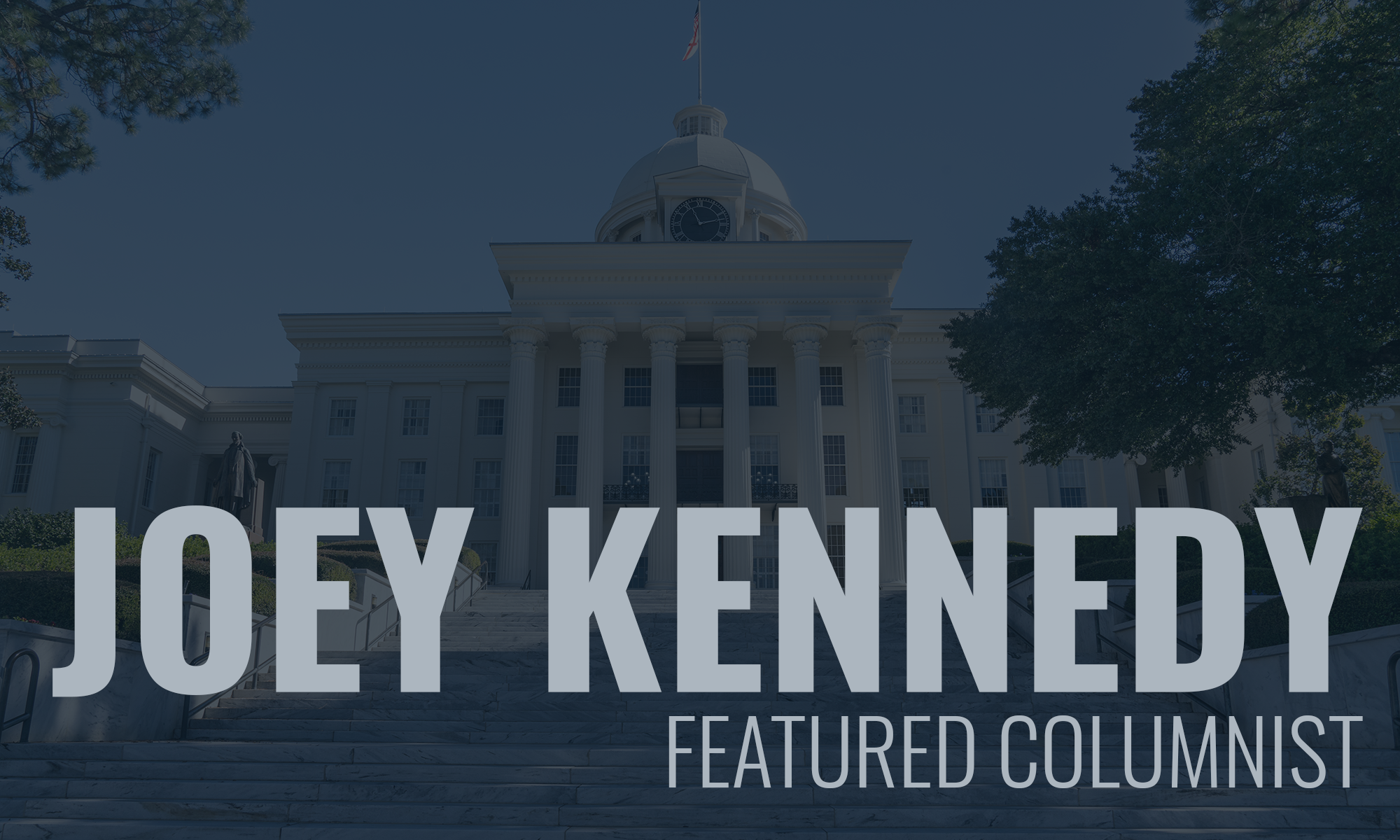 O.K. So, many of the voters I talk with believe that U.S. Sen. Doug Jones, D-Alabama, stands little chance of being re-elected this year to his seat.
Former Sen. Jeff Sessions or U.S. Rep. Bradley Byrne or the former Auburn football coach or the twice-ousted chief justice who at one time stalked teenaged girls or one of the others will win.
Why? Simply because they are the Republicans.
But Jones has already shown that thinking to be mistaken. He did, after all, win the seat a couple years ago, against a popular Republican, the man who at one time stalked teenaged girls. That one.
Nobody is saying Jones will win big, or that it'll be an easy campaign.
Yet, he can win. And as APR's Jessa Reid Bolling reported Thursday, Jones may get some important help.
The Progressive Turnout Project (PTP) is focusing on Democratic Party voters in 16 states with a six-month canvassing programs intended to increase voter turnout among Democrats.
Don't underestimate such efforts on behalf of Jones. Bolling reports the group is spending $45 million in get-out-the-vote efforts in states where certain races are predicted to be close.
The canvassing program begins in May, and will focus on "low propensity, low information Democratic voters who the party has struggled to reach in key swing states ahead of the 2020 election."
Jones won before with a big push from African-American voters and, specifically, African-American women voters. Combine those voters with an all-out effort to turn out even more Democrats for this fall, and Jones' chances are certainly better.
A majority of the uninvolved Democrats PTP is targeting are African-Americans, but there is also a push for younger voters and women.
PTP is using science to help decide which voters' doors to target, and with PTP's in-depth, canvass-focused approach, including a field office in Birmingham, they will employ eight staff to knock on 85,800 doors and engage with those low propensity and low information voters in Alabama from May until Election Day, Bolling reports.
And why not vote for Jones over one of the Republicans? The state Republican Party is bending over backward defending Donald Trump over charges of corruption. Clearly Trump has crossed just about every line of honesty and decency of any president in, perhaps, the history of the country. He's told more than 16,000 lies or misinformation, as tracked by the mainstream media, during his three years in office.
Windmills cause cancer? Millions of voters cast illegal votes in the 2016 election? Puerto Rico is "an island surrounded by water, big water, ocean water"? OK, that's true, but what an odd, low-information way to say it.
Too, Sessions has a lot of baggage. He was fired by Trump as U.S. Attorney General, though he refuses to say anything critical of the president even now, as Trump is being impeached. Instead, like every other Alabama Republican running for office, Sessions prefers to suck up to him. Byrne is seen by many voters as little more than a Trump toady. Indeed, the entire Republican field is toadying up to Trump.
Sessions was in the Senate for 20 very long years; Jones, in two years, has more accomplishments as an Alabama U.S. Senator than Sessions had in two decades.
Tommy Tuberville, the former Auburn coach, was moderately successful on the football field, but the political field is completely different. Jones needs no learning curve.
And Roy Moore, the teen-stalking former chief justice, has become basically a parody of himself.
So with a concerted effort, and we're going to see that from Jones this year, the incumbent does have a real chance. The Progressive Turnout Project's efforts give Jones a fighting chance.
Joey Kennedy, a Pulitzer Prize winner, writes a column each week for Alabama Political Reporter. Email: [email protected]
Opinion | That climate change hoax is killing us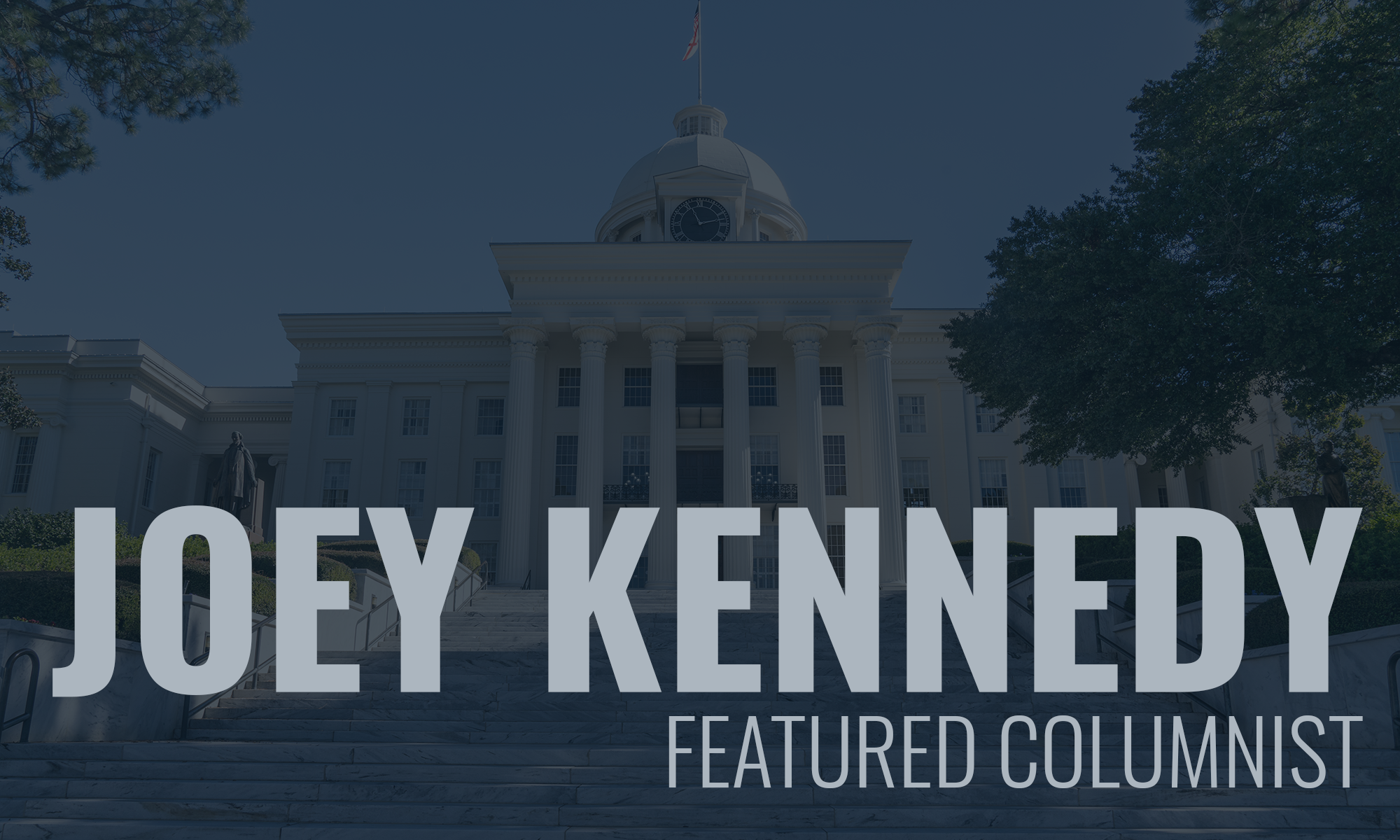 I grew up with hurricanes. For my first 11 years, my parents and I lived on the Texas Gulf Coast, near Beaumont. My father was transferred by the company he worked for, Texas Gulf Sulfur, to deep South Louisiana in 1967. We lived in Houma, in Terrebonne Parish, but Dad worked near Larose, in Lafourche Parish.
Hurricanes were regular events in Southeastern Texas and South Louisiana. Still are, but in much more frequent numbers. And Alabama gets clobbered every so often, most recently yesterday and today. Sally made landfall near Gulf Shores, and you can be assured the damage will be extensive, especially from flooding.
Flooding was a big factor in Texas hurricanes too, when I lived there. Hurricane Carla, in 1961, devastated High Island, not far from our home. Flooding was widespread. Carla was a Category 4 storm. But notably, that September, Carla was only the third named storm of the hurricane season.
This year, we're running out of names. Striking Alabama this week, only a few days after Carla struck Southeastern Texas in 1961, Sally is toward the end of the hurricane alphabet. The National Hurricane Center and World Meteorological Organization are literally running out of names for storms this year.
Earlier this week, and maybe still, there were five named storms in the Atlantic. This is only the second time on record that five named storms are in the Atlantic at the same time. And they're using up the Alphabet. The first time this happened was 1971, at a time when humans were first becoming aware of climate warming.
Little do we know, that before Sally decided to squat on Alabama, Hurricane Paulette made landfall in Bermuda on early Monday morning. There are so many hurricanes around, we can't even keep up with them.
They're like Republican scandals.
Probably more than any other indicator, hurricanes tell the story of climate change, the very real climate change that Donald Trump and many Republicans deny or call a hoax.
Like the COVID-19 Pandemic. Like so many events that Trump and Trump Republicans can't (or won't) believe. Like the corruption that permeates the Trump administration. Like the wildfires destroying the far West Coast states.
That's not climate change, claims Trump. It's because California won't sweep the forests. I call BS. Even on California being responsible for sweeping. Most of the forestland in California is federal land. Most of the burning areas are on or near federal trees. Yet, the state of California spends more money on forest management than the federal government, which owns most of the land. That's the truth. No hoax.
Trump should order secret federal teams of ICE forest sweepers to do their jobs.
The hoax from Republicans and the Trump administration is that crazy antifa hit squads are invading the West Coast to reign terror on the populations there. National security experts continue to assert that white supremacists and nationalists are the most dangerous domestic terror threat. But Trump defends those radicals – "they are very fine people" — because they hold up some mysterious white heritage above all others. If Trump is anything, he's the whitest Angry White Man ever.
Climate change is real. The coronavirus pandemic exists. White nationalists are the most serious domestic terror threat in this country.
Black lives do matter.
Yet, once again and often, Trump shows the orange-hued emperor has no clothes. As Stormy Daniels has previously said, that is not a good look.