Sessions slams Doug Jones for voting for additional witnesses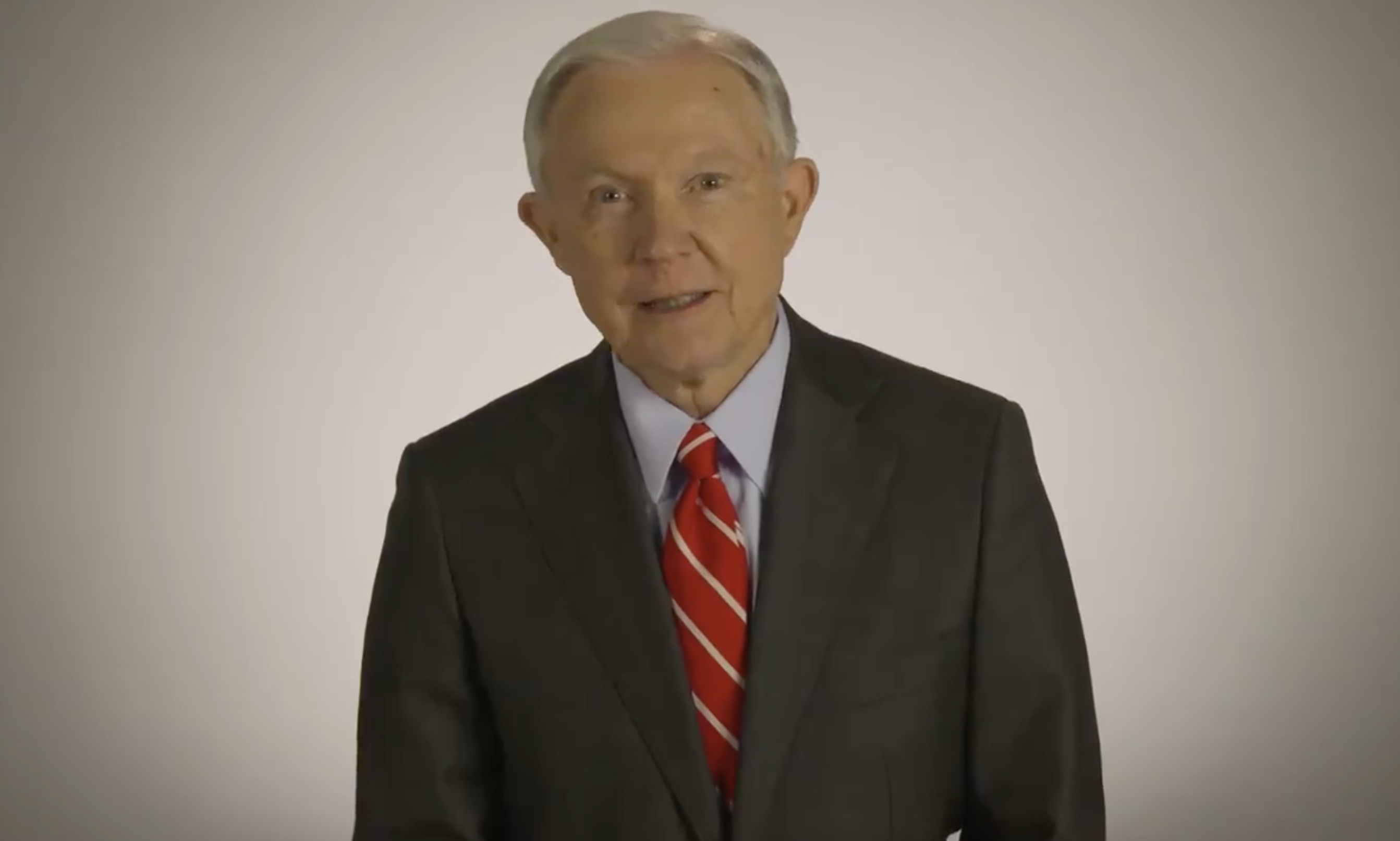 Friday, the U.S. Senate voted to not introduce any new witnesses or evidence in the impeachment trial of President Donald J. Trump (R). All the Democratic Senators, including Senator Doug Jones, D-Alabama, voted in favor of additional witnesses especially former National Security Advisor John Bolton. Senate candidate and former Attorney General Jeff Sessions denounced Jones for voting with his party on the key impeachment vote.
"The Democrats have endeavored to make this impeachment as painful as possible for the President, and Doug Jones has stuck with them every step of the way," Sessions charged.
"As I have argued for weeks, Nancy Pelosi's Articles of Impeachment did not allege a single crime," Sessions explained. "Adam Schiff and the House Managers failed to allege a single crime in their case to the Senate. And today they asked the Senate to reopen the process to call for more witnesses. They want to conduct a fishing expedition in search of a crime, and Doug Jones voted to give them a fishing license. Thank goodness the Senate said 'No.'"
"Doug Jones and the Democrats have made a mockery of the grave impeachment process," Sessions added. "The radical Left is angry we elected President Trump. They fear his success. They want to overturn his election, and Doug Jones has enabled them at every turn. It's time for the Senate to put an end to the entire saga, clear the President of these ridiculous charges, and get back to work for the American people."
The impeachment trial adjourned for the weekend and will resume on Monday with closing arguments. Tuesday, Senators will be given an opportunity to express their opinions on record in the trial. The Senate is expected to vote to acquit the President on both articles of impeachment on Wednesday.
The House of Representatives interviewed 18 witnesses and introduced over 29,000 documents during weeks of hearings, many of them in closed door sessions of the House Intelligence Committee. All of this was entered into evidence and transferred to the Senate with the two Articles of Impeachment. The Senate heard six days of opening arguments from both the Democratic House impeachment managers and the President's defense team; then they had a question and answer session with the lawyers for the prosecution and the defense. On Friday, the Republican majority in the Senate voted that they have heard enough and passed a resolution to move on to the conclusion of the case.
Republican Sens. Mitt Romney (Utah) and Susan Collins (Maine) voted with the Democrats on the introduction of witnesses; though they voted with the Republicans on the resolution setting the calendar for the resolution of the impeachment trial. Sen. Richard Shelby (R-Alabama) voted with the Republican majority on every issue.
The vote was 51 to 49 to bar the testimony of additional witnesses.
Jeff Sessions served in the Senate for over twenty years before vacating his position to become Attorney General in 2017. Jones won the special election for the remainder of Sessions' term later that year by defeating former Chief Justice Roy Moore (R).
Sessions is joined by Moore, Congressman Bradley Byrne, Ruth Page Nelson, former Auburn head football Coach Tommy Tuberville, businessman Stanley Adair, and State Representative Arnold Mooney in the Republican primary race on March 3.

Original reporting by NBC News and the Hill contributed to this report.
Gov. Kay Ivey extends statewide mask order, allows limited nursing home visitations
"This mask ordinance is working. It works, and we have evidence of that," State Health Officer Scott Harris said.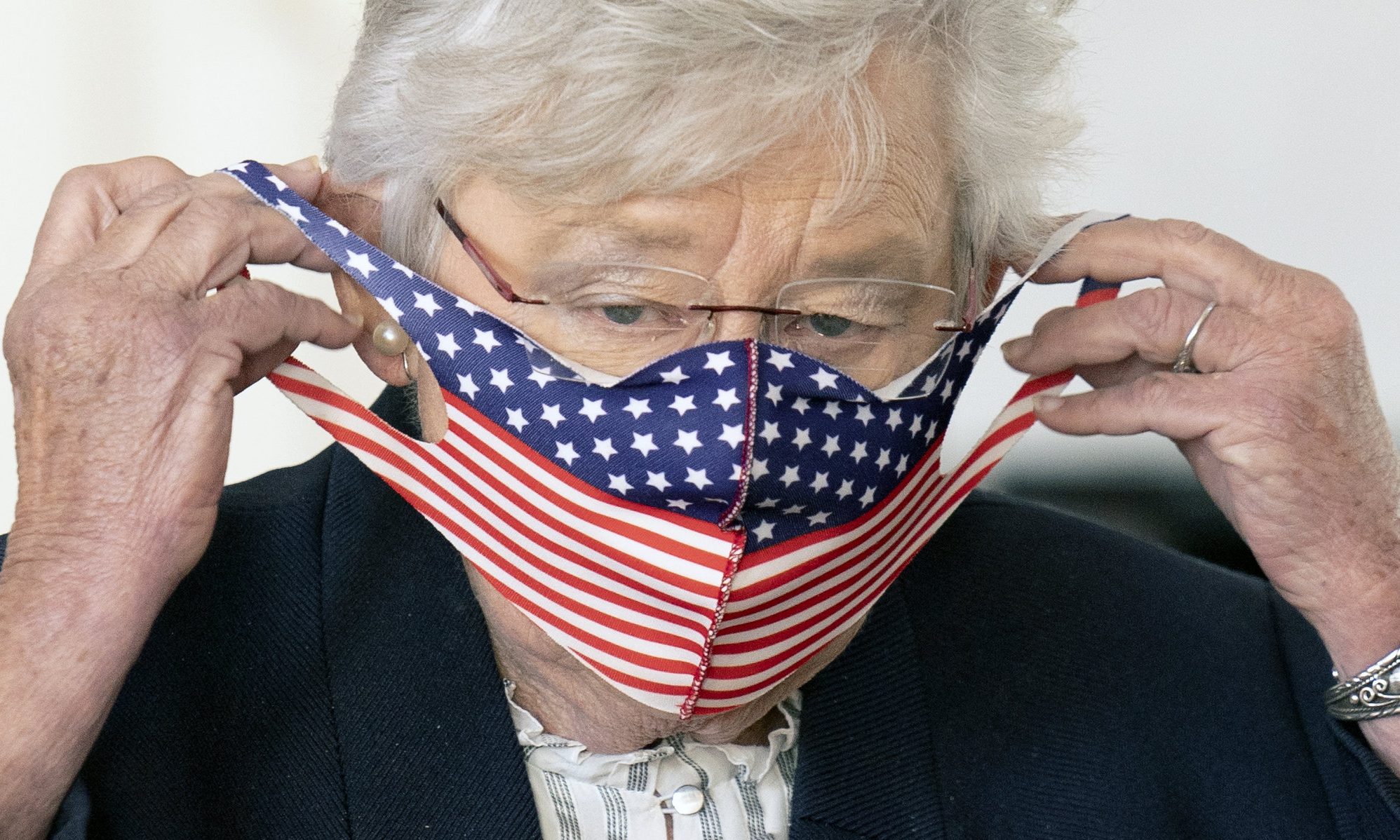 Gov. Kay Ivey on Wednesday extended Alabama's statewide mask order, citing the upcoming general election and a reduction in the spread of the virus since her order went into effect in July. Ivey's new order also allows for limited visitations in state nursing homes, and keeps all other previous social distancing restrictions in place.
"I'd hate to see us pull back too quickly and negate the progress that we've made in our daily positive numbers and our hospitalization rates by risking another spike due to a false sense of security, the upcoming winter months, the flu season and a host of other reasons," Ivey said during a press conference Wednesday. 
Ivey said that with the Nov. 3 Election Day nearing "it's important to have a safe environment where our poll workers poll watchers, and those of us who would like to vote in person." 
Ivey said that voters aren't required to wear a mask to vote in person, "I'm certainly going to wear my mask because I want to protect the poll workers and others that are going into the polls as well." 
Alabama State Health Officer Dr. Scott Harris said state hospitals are caring for about half the number of COVID-19 patients than were hospitalized in late July, during a surge in cases, hospitalizations and deaths, and just before the mask order was issued. 
"This mask ordinance is working. It works, and we have evidence of that," Harris said. "There have not been any additional restrictions imposed on our state since this Stay at Home order at the end of April." 
Harris noted an August study released by the South Carolina Department of Health and Environmental Control that looked at that state's jurisdictional mask orders, and found that in the 40 percent of jurisdictions that have mask orders COVID-19 cases were reduced by nearly half, compared to an increase in cases by 30 percent in jurisdictions without mask orders.  
White House Coronavirus Task Force Member Dr. Deborah Birx during a visit to Alabama last week urged Ivey to extend the mask order. Birx had praised Ivey's statewide mask mandate during a previous visit to the state in July, when nine of the first 13 days of that month saw daily case increases in COVID-19 cases statewide of more than 1,000. 
Ivey's amended "safer-at-home" order also states that beginning Friday, hospitals and nursing homes shall ensure that each patient or resident can have one caregiver or visitor at a time, with some exceptions. 
Ivey's order states that the changes are "subject to reasonable restrictions imposed on the entrance of persons because of the COVID-19 county positivity rate, the facility's COVID-19 status, a patient's or resident's COVID-19 status, caregiver/visitor symptoms, lack of adherence to proper infection control practices, or other relevant factors related to the COVID-19 pandemic, consistent with the following guidance from the federal government," and goes on to list links to Centers for Medicaid and Medicaid Services guidance for the different facilities. 
Ivey said during the Wednesday press conference that none of her previous statewide orders prevented anyone from accompanying a loved one into a hospital, and said despite that, there has been some confusion on the matter. She said her amended order made that fact clear.  
Dr. Don Williamson, president of the Alabama Hospital Association, told The Montgomery Advertiser in June that hospitals have control over visitations. Hospitals statewide have enacted individual varying rules on visitations since the start of the COVID-19 pandemic. 
Harris also discussed the work being done to ready the state for disbursement of a vaccine, if and when one becomes available. Harris said a plan for doing so must be given to the U.S. Department of Health and Human Services by mid-October. 
"Obviously, we're following very closely the safety data and efficacy data so that we are sure that we have a vaccine product that's going to be safe and effective," Harris said. "And I'm confident that information will be available for us, and then we can make a really good decision on that as we start to receive this vaccine." 
Harris said the supply of a vaccine will initially be limited, and state health officials will have to prioritize disbursement for high-risk people, including health care workers, but that the state will release its plan to do so to ensure openness in the process.