Opinion | Trump's squeaky wheel doctrine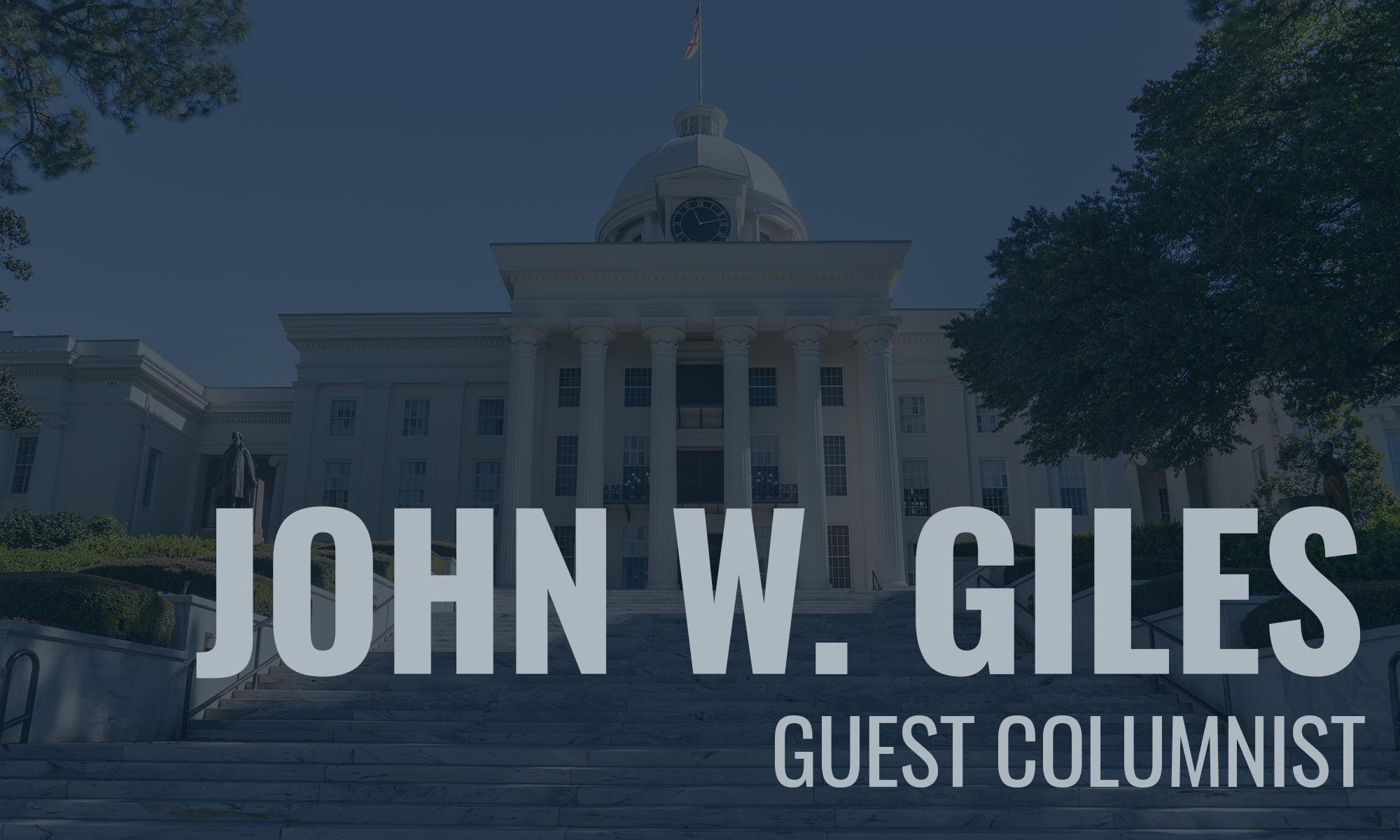 There is an old saying; the squeaky wheel gets the oil.  Over the years, groups wanting to affect change have learned, making a lot of noise, grabbing headlines, burning up the phone lines and blowing it out on social media is an effective tool.  Most elected officials have a knee jerked response when staffers are pulling their hair out, noise levels soaring, buzzing in the halls, reporters hounding for quotes, rallies, opposing news conferences, marches and having your daily ram memory consumed processing the squeaky wheel ultimately causing some to fold under pressure.  This noise we are discussing can all be divided between two groups and found constitutional in the First Amendment, let's talk about it.
The First Amendment of the U.S. Construction:  "Congress shall make no law respecting an establishment of religion, or prohibiting the free exercise thereof; or abridging the freedom of speech, or of the press; or the right of the people peaceably to assemble, and to petition the Government for a redress of grievances."  Grassroots citizens groups, regardless of their issues or political persuasions have a constructional right "for freedom of speech, to peaceably assemble, and to petition the Government for a redress of grievances."  These groups as long as they have legal permits, can peacefully assemble for rallies, marches, demonstrations, make phone calls, visiting their elected official and openly state their position.  The media as well has a right to free speech, whether their coverage is true, false or altered.  Citizens and the media can let off steam around the clock until they run out of steam or affect change.
Working for two Republican Governors and running a public policy group, I have been on both sides of these rights. Over the years we have had some very fiery aggressive, well organized groups petition the Governor's Office over a cadre of issues.  If they are for you, that is always great, but when they oppose you it can be very trying.  Some groups have the capacity to light up the switch board all day for several days, fills the halls at the capitol with people wanting to see the Governor and sometimes chanting so loud on century's old marble floors and bouncing off hard plaster walls.  The media as well can pile on with around the clock coverage pounding on either side of an issue hoping to crack the wall.  This defines us as America, where we should be able to legally express without retaliation from those elected.  So this friends is my description of the squeaky wheel, is it always effective?  
Candidates running for office usually turn up the volume on issues with passion on the campaign trail, particularly in audience friendly gatherings during the primary election cycles.  Once elected and being sworn in, their volume and passion on these issues can be turned down and sometimes muted, when met head to head with well-organized opponents who in some cases can slow the fast moving train down to a halt.  This is where I hope and pray that sitting and the newly elected will go to school on the "Trump's Squeaky Wheel Doctrine."  
Personally, I can be identified as an economic, social, moral and constitutional conservative.  President Trump has represented in stellar fashion the issues that mean the most to me and my family.  Protecting the unborn, defunding Planned Parenthood, preserving traditional marriage, strong military, protecting the 2nd amendment, lowering taxes, stewardship of taxpayer funds, fixing illegal immigration, building the wall, prosecuting criminals instead of honest policemen, balancing our trade deficit, appointing constitutional originalist strict constructionist to the federal bench, reducing burdensome regulations on business, ramping up domestic oil production, taking care of our veterans and so much more are the passions dearly treasured by our family.  Trump has championed these causes and so much more in the face of overwhelming opposition, never ending media blatant fabrications, pounding from the left and without blinking, our General Patton advanced the ground forces full speed ahead.  The loud squeaky wheel did not ultimately handicap his ability to deliver.
Focused, determined to keep his promises, unflinching, fearless, brave and results driven, our President brings to life the old Civil War Battle Hymn of the Republic lyrics: "Mine eyes have seen the glory of the coming of the Lord; He is trampling out the vintage where the grapes of wrath are stored; He hath loosed the fateful lightning of His terrible swift sword; His truth is marching on."  Truth and facts are on our side and in this hour,marching forward to victory.
So, what happens to the squeaky wheel when you ignore it and don't feverishly panic in knee jerk fashion, squirting oil into the bearing, metal will grind on metal and it comes to a screeching halt!  Starve the squeaky wheel and it comes to a grinding halt.
Trump's face is fixed in the wind like a flint.  Isaiah chapter 50 verse 17 says:  "For the Lord GOD will help me; therefore shall I not be confounded: therefore have I set my face like a flint, and I know that I shall not be ashamed."  
My fellow Republicans, ignore the loud clamoring media, Nancy, Adam, Jerry, Maxine and Chuck, follow the facts and this President, starve the squeaky wheel and we will be singing the hymn together,   Glory! Glory! Hallelujah! His truth is marching on.
"Trump's Squeaky Wheel Doctrine," works.
Opinion | Auburn Student Center named for Harold Melton, first Auburn SGA president of color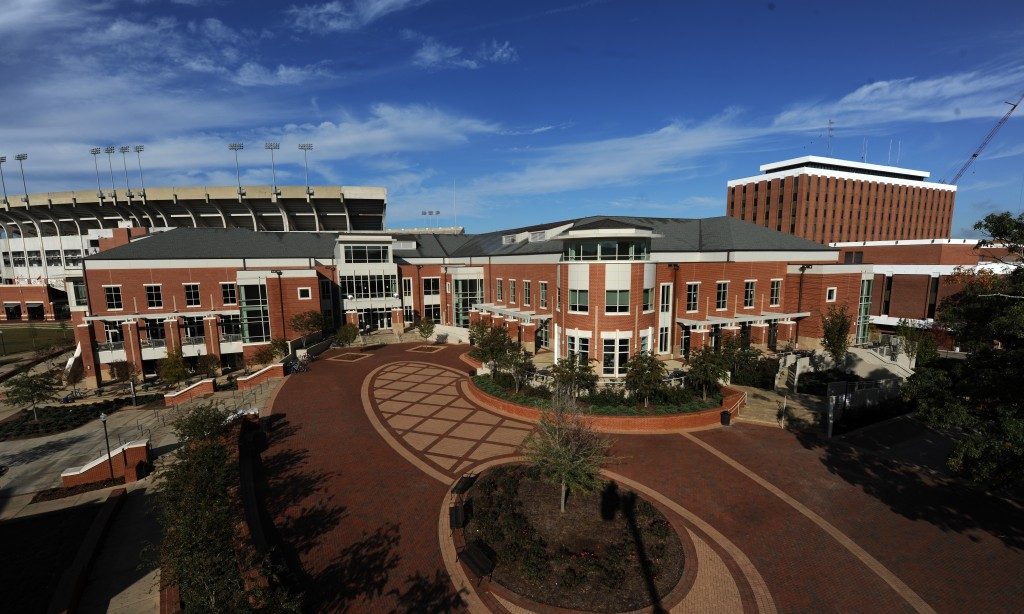 The year 1987 was a quiet one for elections across America but not at Auburn. That was the year Harold Melton, a student in international studies and Spanish, launched and won a campaign to become the first African American president of the Auburn Student Government Association, winning with more than 65 percent of the vote.
This was just the first of many important roles Harold Melton would play at Auburn and in an extraordinarily successful legal career in his home state of Georgia, where his colleagues on the Georgia Supreme Court elected him as chief justice.
Last week, the Auburn Board of Trustees unanimously named the Auburn student center for Justice Melton, the first building on campus that honors a person of color. The decision was reached as part of a larger effort to demonstrate Auburn's commitment to diversity and inclusion.
In June, Auburn named two task forces to study diversity and inclusion issues. We co-chair the task force for the Auburn Board with our work taking place concurrently with that of a campus-based task force organized by President Jay Gogue. Other members of the Board task force are retired Army general Lloyd Austin, bank president Bob Dumas, former principal and educator Sarah B. Newton and Alabama Power executive Quentin P. Riggins.
These groups are embarking on a process that offers all Auburn stakeholders a voice, seeking input from students, faculty, staff, alumni, elected officials and more. It will include a fact-based review of Auburn's past and present, and we will provide specific recommendations for the future.
We are committed to making real progress based on solid facts. Unlike other universities in the state, Auburn has a presence in all 67 counties through the Alabama Cooperative Extension System. Our review has included not only our campuses in Auburn and Montgomery but all properties across our state. To date, we have found no monuments or statues recognizing the history that has divided our country. We will continue our fact-finding mission with input from the academic and research community.
Our university and leadership are committed to doing the right thing, for the right reasons, at the right time. We believe now is the right time, and we are already seeing results.
In addition to naming the student center for the Honorable Harold Melton, we have taken steps to highlight the significant role played by Harold Franklin, the student who integrated Auburn. We are working to enhance the historical marker that pays tribute to Mr. Franklin, and we are raising its visibility in campus tours as we pay homage to his contributions as our first African American student. Last month, we awarded Mr. Franklin, now 86 and with a Ph.D., a long-overdue master's degree for the studies he completed at Auburn so many years ago.
We likewise endorsed a student-led initiative creating the National Pan-Hellenic Council Legacy Plaza, which will recognize the contributions of Black Greek organizations and African American culture on our campus.
In the coming months, Auburn men and women will work together to promote inclusion to further enhance our student experience and build on our strength through diversity. The results of this work will be seen and felt throughout the institution in how we recruit our students, provide scholarships and other financial support and ensure a culture of inclusion in all walks of university life.
Our goal is to identify and implement substantive steps that will make a real difference at Auburn, impact our communities and stand the test of time.
Naming the student center for Justice Melton is but one example. In response to this decision, he said, "Auburn University has already given me everything I ever could have hoped for in a university and more. This honor is beyond my furthest imagination."
Our job as leaders at Auburn is more than honoring the Harold Meltons and Harold Franklins who played a significant role in the history of our university. It is also to create an inclusive environment that serves our student body and to establish a lasting legacy where all members of the Auburn Family reach their fullest potential in their careers and in life.