Orr wants more Sanders/Warren-style regulations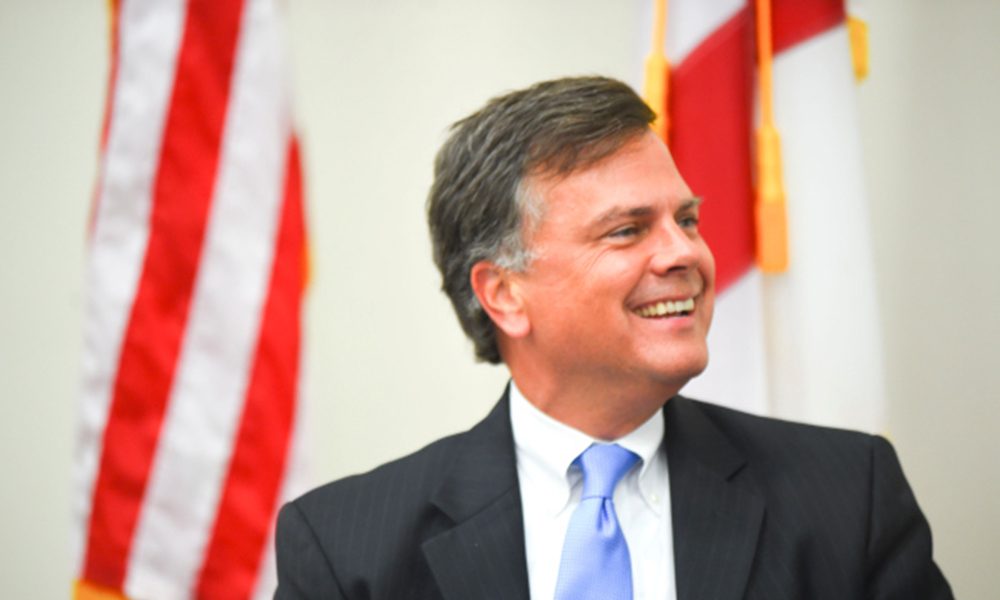 Once again, Sen. Arthur Orr, R-Decatur, will join forces with left-leaning organizations to impose more regulations on payday lending in the upcoming legislative session.
While the Trump Administration over the last three years has taken giant steps toward rolling back Obama-era regulations, Orr is taking a page from Democrat senators and presidential hopefuls, Bernie Sanders and Elizabeth Warren, to promote legislation that will place greater burden on businesses, endanger Alabama's free-market economy and drive small loan borrowers to unregulated online lending sources.
Beyond denying consumers direct access to readily available small loans at stores where they regularly do business, Orr's legislation will also endanger some of those businesses' very existence resulting in a loss of jobs.
Job growth, available credit and protection for individuals and business has been a hallmark of the Trump presidency, but Orr and his supporters would turn back the clock on those accomplishments.
Orr's efforts are said to be aimed at protecting consumers from predatory lenders. Speaking of his 30 days to pay bill in 2019, he said not only would the legislation give people longer to pay off their debt it would, "lowers the APR in excess to 450 percent, down to a little over 200 percent."
But the type of loans Orr is talking about don't charge an annual percentage rate.
According to the Alabama State Banking Department, payday lenders do not charge an APR but a flat fee of $17.50 per $100 borrowed. The average loan in 2019, according to the latest report from the banking department, was $348, which is consistent with the historic average loan amount. The average fee is just under $60.
Orr and those who support his legislation casually throw around words like "APR," "predatory lending" and "price-gouging," while falsely claiming that payday lenders charge up to 456 percent APR. Such inflammatory rhetoric is used to incites those who don't understand how the industry works.
Deferred presentment loans are high risk and generally used by those who have immediate needs but less than excellent credit.
"People do not turn to payday lenders because they temporarily misplaced their American Express Platinum cards," writes Kevin D. Williamson in National Review. "Borrowers turn to payday lenders because those are, as the borrowers calculate, their best alternative — maybe their best bad alternative, but their best alternative nonetheless."
Orr and others who claim to be protecting Alabamians from payday lenders seem to think that borrowers are ignorant of the fees they pay for these temporary short-term loans, but they are not.
A survey conducted by Pollfish for lendedu.com found that 82.00 percent of payday loan borrowers looked at the fees before taking out a loan, while 18.00 percent did not.
"All that silly talk about 'predatory' lenders is little more than rhetorical cover for the patronizing insistence that poor people are too stupid or dysfunctional to make their own financial decisions," writes Williamson.
The report by the banking department shows that August is the most active month for those seeking short-term loans, which coincides with "Back to School," which shows that these borrowers are not exercising poor financial behavior but using available resources to meet an essential need for their children.
Five years ago, lawmakers passed legislation to drive rouge lenders from the state and establish a database to keep a check on payday lending. A recent report from the state's banking department shows the Legislature's commonsense approach to regulating payday loans is working.
Before the establishment of the unified state database, there were more than 1,150 deferred presentment locations statewide today; there are approximately 600 lenders.
The deferred presentment industry, as it is called, is highly regulated by the Alabama Department of Banking, with regular audits and violators punished for any misrepresentation or mishandling of loans.
In 2019, Orr said, "The legislation I carry is not to put the payday lenders out of business. It's not to ban the product. But it is to give the borrower a little more time to repay the loan." But his legislation will have a job-killing effect on some of the state's lenders.
Industry leaders say some stores could close if Orr's legislation passes. There are currently around 1,800 Alabamians directly employed at payday facilities across the state.
Alabama spends tens of millions on recruiting a few hundred jobs from out of state companies with the passage of Orr's bill; jobs would be lost, undercutting the growth Alabama is currently experiencing.
Orr and his partners for the last several years have targeted payday lenders claiming they charge outrageous fees but not once has Orr or his allies taken on big banks.
A report by the FDIC shows that banks collect billions in overdraft fees.
"These banks drain billions of dollars annually from their customers through abusive overdraft fee practices, severely harming poor Americans and working-class families living paycheck to paycheck," said CRL Senior Researcher Peter Smith, who authored the 2017 report. "Instead of serving families fairly, these banks are driving their customers deeper in a hole and often out of the banking system altogether."
Also, Orr and his allies never talk about the staggering profits credit card issuers reap from fees or their enticements to borrow.
"Credit card companies rely on our foolishness to make money," writes John Schmoll. "They're counting on their cardholders to let self-control and wise spending go by the wayside."
The two most abundant revenue streams for traditional credit cards are fees and interest, which produced a combined $178 billion in revenue for credit-card companies in 2018, according to estimates from the industry consulting firm R.K. Hamme, as cited by Alex Morrell in Business insider.
Somehow, Orr and the left-leaning groups that support him never mention the fees, interest-rates, and overdrafts used by big banks to make money.
As Williamson writes, "But in the long term, we are going to have to answer the question of just how patronizing we intend to be toward people with low incomes and modest means."
Warren is the mother of the Consumer Financial Protection Bureau which has worked to dismantle small lending institutions through its ubiquitous powers. CFPB has been a main target of Trump's deregulation efforts.
Both Sanders and Warren have made attacks on financial institutions a part of their presidential agenda which is aimed at wealth redistribution. This, too, is anathema to President Trump's supporters. That Orr embraces similar regulatory acts is foreign to most Alabama Republicans.
Will the Alabama Legislature, let the free market determine loan values, or will the Warrens of the world with their ideologically driven regulators like Orr decide markets?
Orr's legislation will soon appear before the Senate Banking and Insurance Committee chaired by Sen. Shay Shelnutt, R-Trussville.
The question before Shelnutt and other Republicans on the committee is, will they side with President Trump and his push to stop job-killing-nanny state regulations, or will they join with the Sanders-Warren faction of the Democratic Party to regulate every action of Alabama's citizens?
Governor announces auto supplier IAC plans Alabama expansion
IAC is committing $34.3 million in new capital investment to expand its new manufacturing facility located in Tuscaloosa County.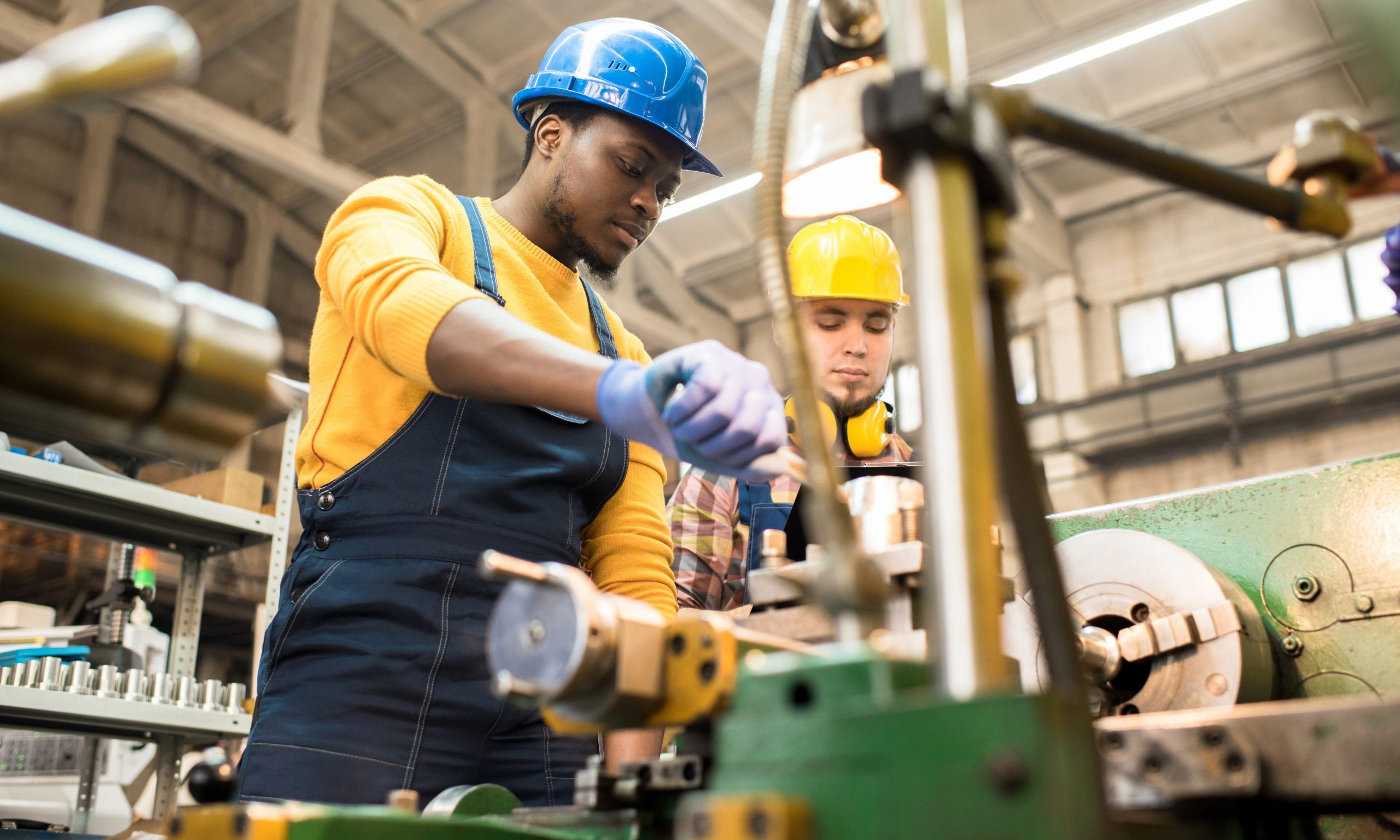 Gov. Kay Ivey announced Monday that International Automotive Components Group North America Inc. plans to invest over $55.9 million in expansion projects that will create 182 jobs at two Alabama facilities.
"International Automotive Components is a leading global auto supplier, and I am pleased that this world-class company is growing significantly in Alabama and creating good jobs in Cottondale and Anniston," Ivey said. "IAC's growth plans show that Alabama's dynamic auto industry continues to expand despite today's challenging environment."
Nick Skwiat is the executive vice president and president of IAC North America.
"Alabama was the logical choice due to its skilled workforce and proximity to the customer," Skwiat said. "We are excited to see the continued growth of the automotive industry in Alabama and we plan to grow right along with it. We thank the Governor and Secretary Canfield for their leadership in this sector."
IAC is committing $34.3 million in new capital investment to expand its new manufacturing facility located in Tuscaloosa County. This facility will produce door panels and overhead systems for original equipment manufacturers. That project will create 119 jobs at the production site in Cottondale.
IAC also plans to invest $21.6 million at its manufacturing facility located in the former Fort McClellan in Anniston. That East Alabama project will create another 63 jobs.
This project builds on a milestone 2014 expansion that doubled the size of the Calhoun County facility. There IAC manufactures automotive interior components and systems. Key components produced at the Anniston plant include door panels, trim systems and instrument panels for original equipment manufacturers.
IAC Group is a leading global supplier of innovative and sustainable instrument panels, consoles, door panels, overhead systems, bumper fascias and exterior ornamentation for original equipment manufacturers.
IAC is headquartered in Luxembourg and has more than 18,000 employees at 67 locations in 17 countries. The company operates manufacturing facilities in eight U.S. states.
"With operations around the globe, IAC is the kind of high-performance company that we want in Alabama's auto supply chain to help fuel sustainable growth," said Alabama Commerce Secretary Greg Canfield. "We look forward to working with IAC and facilitating its future growth in this strategic industrial sector."
Danielle Winningham is the executive director of the Tuscaloosa County Industrial Development Authority.
"International Automotive Components is a valued part of Tuscaloosa County's automotive sector," Winningham said. "We are grateful for IAC's investment in our community and the career opportunities available to our area workforce as a result of their investment."
"The City of Anniston is excited that IAC has made the decision to expand here. I have enjoyed working with the leadership at IAC, the Calhoun County EDC, and the state of Alabama to get this project finalized," said Anniston Mayor Jack Draper. "This is even further evidence that Anniston is indeed open for business."
Only Michigan has more automobile manufacturing jobs than the state of Alabama. Honda, Mercedes, Hyundai, Polaris, Toyota and soon Mazda all have major automobile assembly plants in the state of Alabama.