Orr wants more Sanders/Warren-style regulations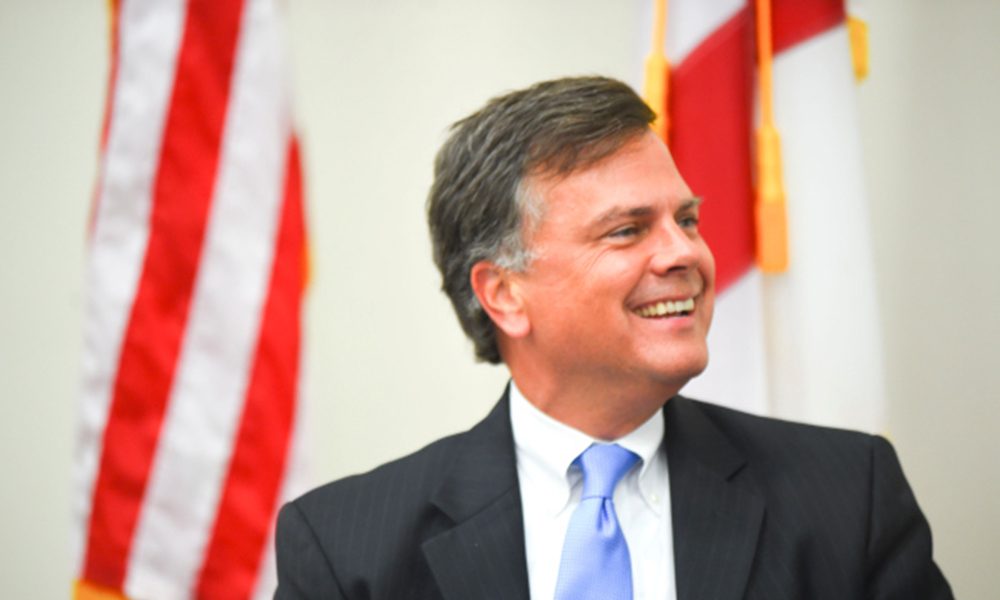 Once again, Sen. Arthur Orr, R-Decatur, will join forces with left-leaning organizations to impose more regulations on payday lending in the upcoming legislative session.
While the Trump Administration over the last three years has taken giant steps toward rolling back Obama-era regulations, Orr is taking a page from Democrat senators and presidential hopefuls, Bernie Sanders and Elizabeth Warren, to promote legislation that will place greater burden on businesses, endanger Alabama's free-market economy and drive small loan borrowers to unregulated online lending sources.
Beyond denying consumers direct access to readily available small loans at stores where they regularly do business, Orr's legislation will also endanger some of those businesses' very existence resulting in a loss of jobs.
Job growth, available credit and protection for individuals and business has been a hallmark of the Trump presidency, but Orr and his supporters would turn back the clock on those accomplishments.
Orr's efforts are said to be aimed at protecting consumers from predatory lenders. Speaking of his 30 days to pay bill in 2019, he said not only would the legislation give people longer to pay off their debt it would, "lowers the APR in excess to 450 percent, down to a little over 200 percent."
But the type of loans Orr is talking about don't charge an annual percentage rate.
According to the Alabama State Banking Department, payday lenders do not charge an APR but a flat fee of $17.50 per $100 borrowed. The average loan in 2019, according to the latest report from the banking department, was $348, which is consistent with the historic average loan amount. The average fee is just under $60.
Orr and those who support his legislation casually throw around words like "APR," "predatory lending" and "price-gouging," while falsely claiming that payday lenders charge up to 456 percent APR. Such inflammatory rhetoric is used to incites those who don't understand how the industry works.
Deferred presentment loans are high risk and generally used by those who have immediate needs but less than excellent credit.
"People do not turn to payday lenders because they temporarily misplaced their American Express Platinum cards," writes Kevin D. Williamson in National Review. "Borrowers turn to payday lenders because those are, as the borrowers calculate, their best alternative — maybe their best bad alternative, but their best alternative nonetheless."
Orr and others who claim to be protecting Alabamians from payday lenders seem to think that borrowers are ignorant of the fees they pay for these temporary short-term loans, but they are not.
A survey conducted by Pollfish for lendedu.com found that 82.00 percent of payday loan borrowers looked at the fees before taking out a loan, while 18.00 percent did not.
"All that silly talk about 'predatory' lenders is little more than rhetorical cover for the patronizing insistence that poor people are too stupid or dysfunctional to make their own financial decisions," writes Williamson.
The report by the banking department shows that August is the most active month for those seeking short-term loans, which coincides with "Back to School," which shows that these borrowers are not exercising poor financial behavior but using available resources to meet an essential need for their children.
Five years ago, lawmakers passed legislation to drive rouge lenders from the state and establish a database to keep a check on payday lending. A recent report from the state's banking department shows the Legislature's commonsense approach to regulating payday loans is working.
Before the establishment of the unified state database, there were more than 1,150 deferred presentment locations statewide today; there are approximately 600 lenders.
The deferred presentment industry, as it is called, is highly regulated by the Alabama Department of Banking, with regular audits and violators punished for any misrepresentation or mishandling of loans.
In 2019, Orr said, "The legislation I carry is not to put the payday lenders out of business. It's not to ban the product. But it is to give the borrower a little more time to repay the loan." But his legislation will have a job-killing effect on some of the state's lenders.
Industry leaders say some stores could close if Orr's legislation passes. There are currently around 1,800 Alabamians directly employed at payday facilities across the state.
Alabama spends tens of millions on recruiting a few hundred jobs from out of state companies with the passage of Orr's bill; jobs would be lost, undercutting the growth Alabama is currently experiencing.
Orr and his partners for the last several years have targeted payday lenders claiming they charge outrageous fees but not once has Orr or his allies taken on big banks.
A report by the FDIC shows that banks collect billions in overdraft fees.
"These banks drain billions of dollars annually from their customers through abusive overdraft fee practices, severely harming poor Americans and working-class families living paycheck to paycheck," said CRL Senior Researcher Peter Smith, who authored the 2017 report. "Instead of serving families fairly, these banks are driving their customers deeper in a hole and often out of the banking system altogether."
Also, Orr and his allies never talk about the staggering profits credit card issuers reap from fees or their enticements to borrow.
"Credit card companies rely on our foolishness to make money," writes John Schmoll. "They're counting on their cardholders to let self-control and wise spending go by the wayside."
The two most abundant revenue streams for traditional credit cards are fees and interest, which produced a combined $178 billion in revenue for credit-card companies in 2018, according to estimates from the industry consulting firm R.K. Hamme, as cited by Alex Morrell in Business insider.
Somehow, Orr and the left-leaning groups that support him never mention the fees, interest-rates, and overdrafts used by big banks to make money.
As Williamson writes, "But in the long term, we are going to have to answer the question of just how patronizing we intend to be toward people with low incomes and modest means."
Warren is the mother of the Consumer Financial Protection Bureau which has worked to dismantle small lending institutions through its ubiquitous powers. CFPB has been a main target of Trump's deregulation efforts.
Both Sanders and Warren have made attacks on financial institutions a part of their presidential agenda which is aimed at wealth redistribution. This, too, is anathema to President Trump's supporters. That Orr embraces similar regulatory acts is foreign to most Alabama Republicans.
Will the Alabama Legislature, let the free market determine loan values, or will the Warrens of the world with their ideologically driven regulators like Orr decide markets?
Orr's legislation will soon appear before the Senate Banking and Insurance Committee chaired by Sen. Shay Shelnutt, R-Trussville.
The question before Shelnutt and other Republicans on the committee is, will they side with President Trump and his push to stop job-killing-nanny state regulations, or will they join with the Sanders-Warren faction of the Democratic Party to regulate every action of Alabama's citizens?
Print this piece
Sewell, Rogers vote for bipartisan bills to improve Paycheck Protection Program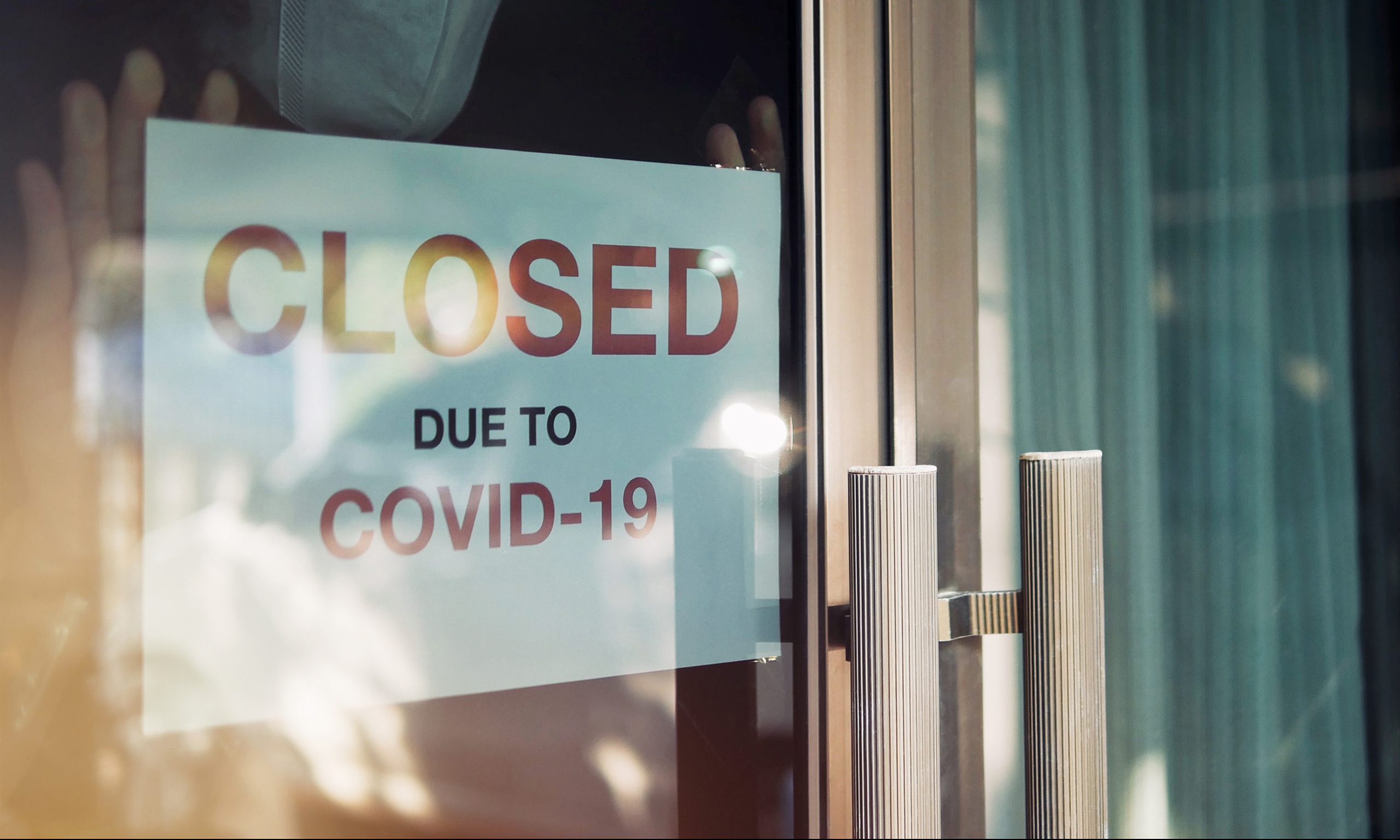 U.S. Reps. Terri Sewell, D-Selma, and Mike Rogers, R-Saks, voted in favor of a bipartisan bill aimed at improving the Paycheck Protection Program, dubbed the Payroll Protection Program Flexibility Act.
"The Paycheck Protection Program has been a lifeline for tens of thousands of Alabama businesses, but there are still too many small businesses that have been unable to access necessary resources because of the program's strict stipulations," Sewell said.
Sewell said many small businesses have not applied despite their urgent need because they do not believe they can meet current standards, and many are afraid to use the money because of the program's strict requirements.
"The bills the House passed today would both make the PPP program more flexible so it can reach more small businesses in need, and also increase the program's transparency to ensure funding is going to main street businesses that need support the most," Sewell said.
Rogers said he was pleased the act passed the House.
"The bill will add more flexibility to these loans to help small businesses even more," he said. "It will extend the loan forgiveness period, allow businesses that receive forgiveness to also receive payroll tax deferment and will allow businesses to spend different amounts on payroll costs and mortgage, rent, and other expenses. I hope these modifications will further help our small businesses that are the heartbeat of our local economies."
According to the U.S. Small Business Administration, more than 60,000 Paycheck Protection Program loans have been issued to small businesses in Alabama with each recipient receiving an average PPP loan of about $100,000.
According to Sewell's office, the new bill would provide needed flexibility to the Paycheck Protection Program — originally created by Congress in the CARES Act in April — in order to make this key program functional for the small businesses that need it the most.
Sewell's office provided a lengthy explanation of what the legislation does:
Under the current Paycheck Protection Program, the PPP loan converts to a grant as long as the small business uses the loan within eight weeks of the CARES Act enactment – that is, by June 30 – and uses at least 75 percent of the loan proceeds on payroll and the rest for such necessary expenses as rent, mortgage interest, and utilities. Many small businesses, particularly very small businesses, have reported that, with these restrictions, the loans do not meet their needs.
The bill makes the PPP program more flexible in the following key ways, in order to make it more accessible and usable for the vulnerable small businesses that need it the most:
Allowing loan forgiveness for expenses beyond the 8-week covered period to 24 weeks and extending the rehiring deadline. Back in March, the PPP program was established as an eight-week program, ending on June 30. However, it is clear that the economic effects of the pandemic will impact small businesses long past June 30. The current eight-week timeline does not work for local businesses that could only very recently have customers and those that are only allowed to open with very heavy restrictions. Small businesses need the flexibility to spread the loan proceeds over the full course of the crisis, until demand returns.
Increasing the current limitation on the use of loan proceeds for nonpayroll expenses from 25 percent to 40 percent. Currently, under regulations issued by the Trump Administration, the PPP loans require that no more than 25 percent of loan proceeds can be spent on non-payroll expenses such as rent, mortgage interest, and utilities. This limitation has prevented many small businesses, such as independent restaurants, from applying to the program because their rent is significantly more than 25 percent of their monthly expenses. The 40 percent limitation in this bill is much more realistic.
Extending the program from June 30 to December 31. By ensuring the PPP program will operate for 24 weeks, rather than only eight, this bill will ensure that many more truly small businesses will be able to take advantage of the program.
Extending loan terms from two years to five years. According to the American Hotel and Lodging Association, full recovery for that industry following both the September 11, 2001 terrorist attacks and the 2008 recession took more than two full years. This was also true for many other industries. If the past is any indication of the future, it will take many businesses more than two years to achieve sufficient revenues to pay back the loan.
Ensuring full access to payroll tax deferment for businesses that take PPP loans. The purpose of PPP and the payroll tax deferment was to provide businesses with liquidity to weather the crisis. Receiving both should not be considered double-dipping. Businesses need access to both sources of cash flow to survive.
The Payroll Protection Program Flexibility Act passed on a 417 to 1 vote. Alabama Congressmembers Bradley Byrne, Mo Brooks, Robert Aderholt, Martha Roby, and Gary Palmer also voted for the legislation. It now heads to the Senate for their consideration.
Rogers represents Alabama's 3rd Congressional District. Sewell represents Alabama's 7th Congressional District.
Print this piece