Rogers supports three House Republican homeland security bills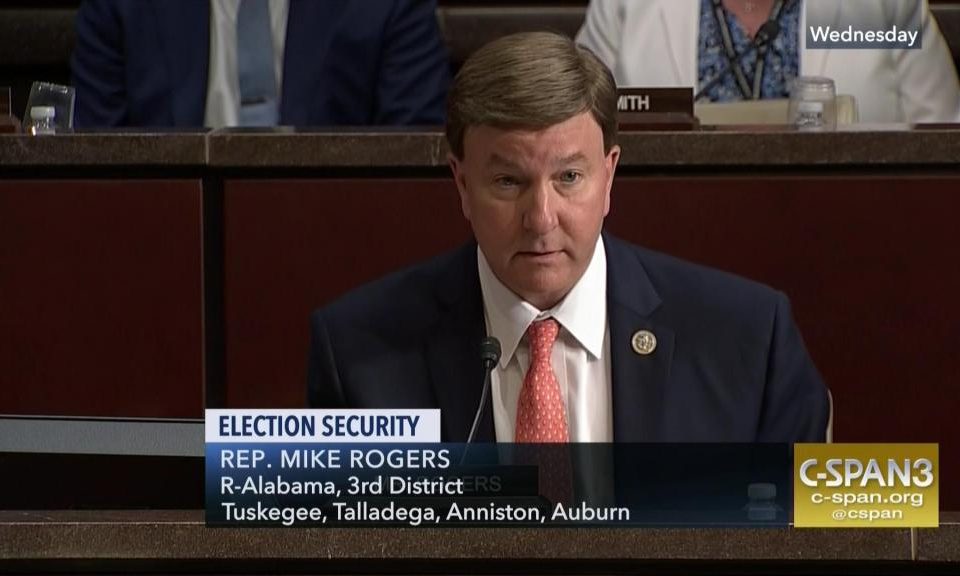 Wednesday, Congressman Mike Rogers, R-Saks, announced that he was supporting three House Republican Homeland Security bills. Rogers also expressed concerns about a bill proposing changes to the TSA.
"Many of the bills we will consider today present effective solutions to important homeland security issues," Rogers said in his opening statement during the markup. "I hope we can incorporate these and other bills into a robust DHS authorization product in the next few months. I wanted to briefly highlight the Republican bills on today's agenda."
Rep. Rogers said that, "HR5679 offered by Mr. Katko will help ensure steady and competent leadership at CISA by setting a statutory five-year term for its director. I thank the subcommittee Ranking Member for his leadership on this issue."
"HR5670 offered by Mr. Bishop will enhance aviation security by improving the level of communication and coordination between the TSA and aviation stakeholders," said Rogers. "I thank the gentleman for his strong work on this important issue."
"HR5678 offered by our newest Member, Mr. Van Drew, will formally authorize the DHS office of privacy and strengthen the Department's privacy policies," Rogers added. "I commend the gentlemen for his efforts on this critical issue. I'm happy to support these three Republican bills, as well as legislation authored by the Chairman to improve coordination between DHS and our nation's HBCUs."
Rogers also said that he supported, "The bill from Ms. Torres-Small and Mr. Crenshaw requiring a plan to improve screening at our ports; and Legislation from Mr. Langevin and Mr. Katko authorizing critically needed administrative subpoena authority for CISA. I encourage all Members to support these bills."
Rogers was not supportive of HR1140.
"The Transportation Security Administration's mission is to protect the traveling public by securing America's transportation systems," Rogers said. "Since 2001, Congress has recognized that in order for TSA to successfully carry out its critical mission, it had to accommodate the agency's unique operational needs."
"When we passed the Aviation and Transportation Security Act, we gave TSA one-of-a-kind authorities to respond to evolving threats," Rogers explained. We understood that flexibility was the key to an effective TSA. That's why I am very concerned about the impact this bill will have on the security of our aviation system."
"By moving the screener workforce under title 5, this bill would eliminate many of those critical flexibilities," Rogers added. "For example, current law allows for a one-step removal process for employees guilty of significant misconduct, including those facing criminal prosecution."
"TSA is empowered to immediately remove an employee if he or she intentionally allows guns or explosives through a checkpoint,' Rogers continued. "Under this bill, that employee could remain on the TSA payroll for years."
"Current law allows the TSA to move screeners between duty stations to alleviate crowds and long lines," Rogers said. "Under this bill, that authority could be curtailed. Under current law, TSA can impose new security requirements, such as enhanced passenger screening when intelligence indicates credible threats. Under this bill, how those new security requirements are implemented could be subject to negotiation with the union."
Congressman Mike Rogers represents Alabama's Third Congressional District. He is the Ranking member on the House Homeland Security Committee and a senior member of the Armed Services Committee. He has served in the U.S. House of Representatives for the last seventeen years. Rogers previously served in the Alabama House of Representatives and on the Calhoun County Commission. Rogers is formerly an attorney.
Gov. Kay Ivey extends statewide mask order, allows limited nursing home visitations
"This mask ordinance is working. It works, and we have evidence of that," State Health Officer Scott Harris said.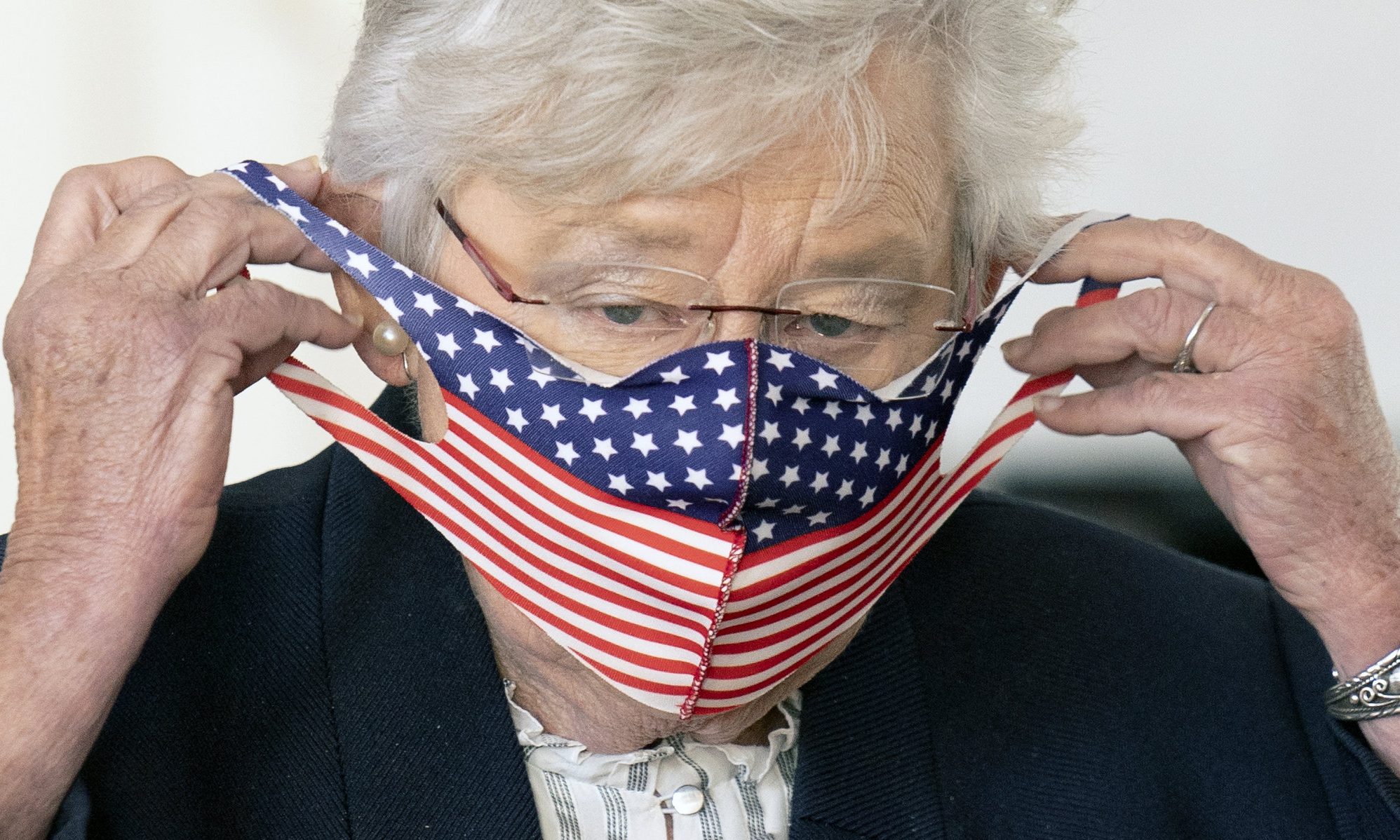 Gov. Kay Ivey on Wednesday extended Alabama's statewide mask order, citing the upcoming general election and a reduction in the spread of the virus since her order went into effect in July. Ivey's new order also allows for limited visitations in state nursing homes, and keeps all other previous social distancing restrictions in place.
"I'd hate to see us pull back too quickly and negate the progress that we've made in our daily positive numbers and our hospitalization rates by risking another spike due to a false sense of security, the upcoming winter months, the flu season and a host of other reasons," Ivey said during a press conference Wednesday. 
Ivey said that with the Nov. 3 Election Day nearing "it's important to have a safe environment where our poll workers poll watchers, and those of us who would like to vote in person." 
Ivey said that voters aren't required to wear a mask to vote in person, "I'm certainly going to wear my mask because I want to protect the poll workers and others that are going into the polls as well." 
Alabama State Health Officer Dr. Scott Harris said state hospitals are caring for about half the number of COVID-19 patients than were hospitalized in late July, during a surge in cases, hospitalizations and deaths, and just before the mask order was issued. 
"This mask ordinance is working. It works, and we have evidence of that," Harris said. "There have not been any additional restrictions imposed on our state since this Stay at Home order at the end of April." 
Harris noted an August study released by the South Carolina Department of Health and Environmental Control that looked at that state's jurisdictional mask orders, and found that in the 40 percent of jurisdictions that have mask orders COVID-19 cases were reduced by nearly half, compared to an increase in cases by 30 percent in jurisdictions without mask orders.  
White House Coronavirus Task Force Member Dr. Deborah Birx during a visit to Alabama last week urged Ivey to extend the mask order. Birx had praised Ivey's statewide mask mandate during a previous visit to the state in July, when nine of the first 13 days of that month saw daily case increases in COVID-19 cases statewide of more than 1,000. 
Ivey's amended "safer-at-home" order also states that beginning Friday, hospitals and nursing homes shall ensure that each patient or resident can have one caregiver or visitor at a time, with some exceptions. 
Ivey's order states that the changes are "subject to reasonable restrictions imposed on the entrance of persons because of the COVID-19 county positivity rate, the facility's COVID-19 status, a patient's or resident's COVID-19 status, caregiver/visitor symptoms, lack of adherence to proper infection control practices, or other relevant factors related to the COVID-19 pandemic, consistent with the following guidance from the federal government," and goes on to list links to Centers for Medicaid and Medicaid Services guidance for the different facilities. 
Ivey said during the Wednesday press conference that none of her previous statewide orders prevented anyone from accompanying a loved one into a hospital, and said despite that, there has been some confusion on the matter. She said her amended order made that fact clear.  
Dr. Don Williamson, president of the Alabama Hospital Association, told The Montgomery Advertiser in June that hospitals have control over visitations. Hospitals statewide have enacted individual varying rules on visitations since the start of the COVID-19 pandemic. 
Harris also discussed the work being done to ready the state for disbursement of a vaccine, if and when one becomes available. Harris said a plan for doing so must be given to the U.S. Department of Health and Human Services by mid-October. 
"Obviously, we're following very closely the safety data and efficacy data so that we are sure that we have a vaccine product that's going to be safe and effective," Harris said. "And I'm confident that information will be available for us, and then we can make a really good decision on that as we start to receive this vaccine." 
Harris said the supply of a vaccine will initially be limited, and state health officials will have to prioritize disbursement for high-risk people, including health care workers, but that the state will release its plan to do so to ensure openness in the process.