Alabama Republicans praise Trump's State of the Union speech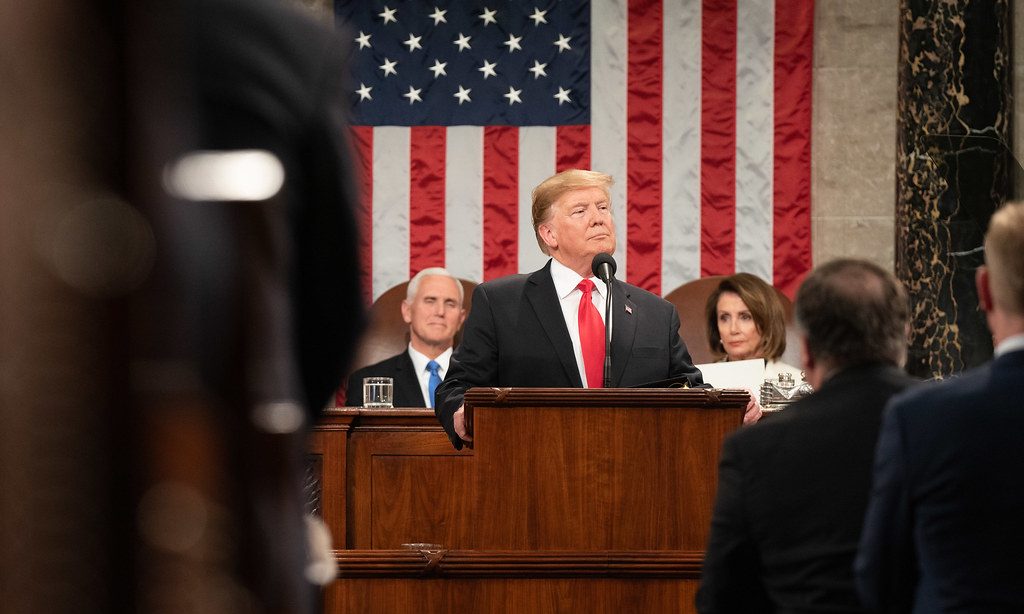 Tuesday, Republican President Donald J. Trump addressed a joint session of Congress and millions of Americans watching at home on television in his annual State of the Union speech. A number of Alabama Republicans released statements praising the President's performance, both as an orator and as President.
"On the day he entered the 2016 race, President Trump laid out a vision to make America great again," Alabama Republican Party Chairman Terry Lathan said. "Tonight, three years into his presidency, the President presented to the American people the accomplishments of his administration which far exceeded the promises he made."
"With seven million jobs since he took office – five million more than the experts projected – the lowest unemployment rate in over half a century, the lowest unemployment rates in history for all minority groups, and women filling 72% of all new jobs added, the state of our Union is stronger than ever before," Lathan continued. "Wages continue to rise and the media household income is at its highest level in history. Once again, America is respected on the world stage because of a president who does not blink and puts America first. However, this address was more than just facts and figures. It was a showcase of America's finest people and stories. From Brigadier General Charles McGee – the last surviving member of the Tuskegee Airmen – and his great-grandson Iain Lanphier, who hopes to join the Space Force, to Montgomery's own Paul Morrow, who was among the President's guests, tonight's address was about celebrating American exceptionalism."
"Under President Trump's leadership, unemployment is down, wages are up, and the prospects for working Americans have never been better," Senate candidate Congressman Bradley Byrne (R-Montrose) said. "After years of neglect, our border agents, law enforcement and military men and women are getting the support they deserve. The President is keeping his promises and successfully carrying out his America First agenda despite unprecedented attacks from Democrats, and he made clear tonight he will not be deterred from continuing our progress."
"Despite every Democrat attempt to derail him, President Trump in tonight's State of the Union Address showed that he is still fighting to put America first," Congressional candidate former State Senator Bill Hightower said. "Yes, the state of our union is still strong because we have a Commander-in-Chief who is focused on reducing the regulatory and tax burdens on hardworking families and businesses, standing up for the sanctity of each and every life, and fighting for the preservation of our liberties like the freedom of religious expression. I am campaigning to go to Washington to be an ally of the President and the agenda he laid out tonight, and to fight to bring Alabama Values to Congress."
Trump Victory National Finance Committee member former State Representative Perry O. Hooper Jr. (R-Montgomery) said, "Trump delivered a coherent bold vision for the future of the country under his leadership. This vision he validated by outlining his past accomplishments and promises kept. He was open and compassionate while reaching out to all Americans. He did not apologize for his policies that put America first. No more leading from behind. He lectured the Democrats on the evils of socialism that so many of them embrace. It was Donald J Trump at his finest."
"Under this Administration, Americans have become safer and more prosperous, and President Trump emphasized tonight that he has a bold vision for an even more secure and prosperous future," Congressman Gary Palmer (R-Hoover) said. "Over the last four years, regulations have been rolled back, reducing regulatory costs by over $50 million. Our military has been rebuilt, with Space Force on the horizon. A number of constitutionalist lawmakers have been appointed to the courts, including two Supreme Court Justices. The opioid crisis has been stymied, the border is being secured, and loopholes have been closed in welfare programs like food stamps. This list represents a small fraction of this Administration's accomplishments that have improved the lives of the American people. The state of the union is strong, and over the next four years, we will continue working to make it even stronger."
"In his magnificent State of the Union speech, President Trump unapologetically and boldly defined American greatness," said Congressman Mike Rogers (R-Saks)."Because of President Trump's vision and policies, America is great again. His stories of the sacrifices, heroism and dreams of the Americans he recognized at his speech stirred our hearts, brought tears to our eyes and made us immensely proud."
Trump has been highly polarizing as both a presidential candidate and as President; but he remains very popular in the state of Alabama and appears to have a lock on carrying the state virtually unopposed in the general election in November.
Secretary of state says office will assist voters in complaints if local authorities punish voters without masks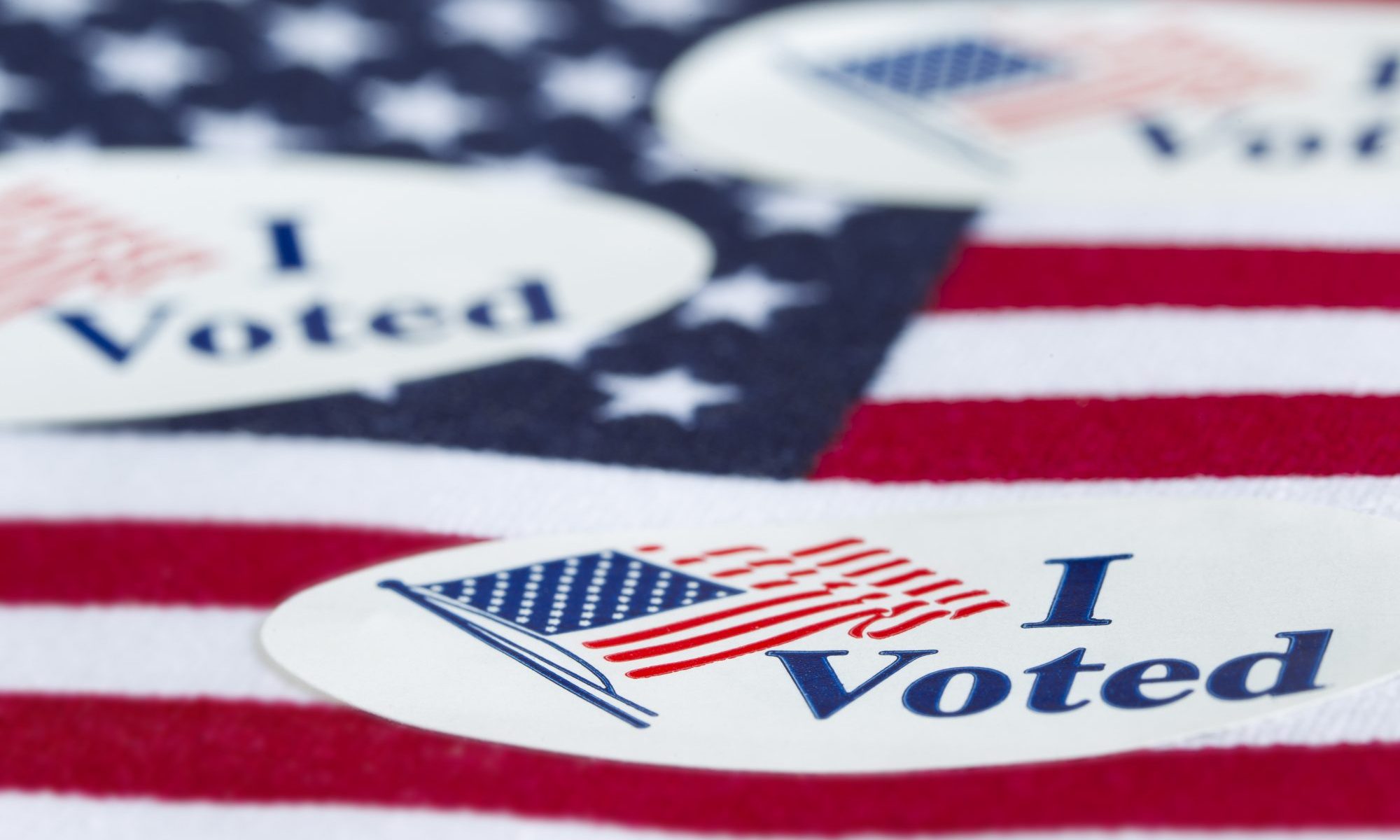 Alabama Secretary of State John Merrill told the Alabama Political Reporter that all 1,980 polling places will be open on Tuesday for in-person voting if a voter chooses to cast their ballot in person.
COVID-19 has been a paramount concern for people across the state and citizens have to deal with a number of business, Church and government office closures since March, but Merrill insisted that voters will be able to vote in either the Republican or Democratic Party runoffs on Tuesday at the polling place they are assigned.
A number of cities and counties are requiring masks whenever anyone goes out in any public place and government offices and businesses are refusing service to persons who do not have a mask or who refuse to wear one.
Merrill told APR that the Centers for Disease Control, Dr. Anthony Fauci, Dr. Scott Harris and other public health authorities are suggesting that you should wear a mask when you go out. Many polling places will provide them to voters that need them, but wearing a mask is not required to vote.
"There are only five requirements to vote in Alabama: You have to be 18 years of age. You have to be a citizen, You have to be a resident of Alabama, You must not have been convicted of an act of moral turpitude that has taken away your voting rights, and you must have a valid photo ID," Merrill told APR. "When you meet those requirements you can vote in the state of Alabama."
When asked whether voters in those jurisdictions with face mask requirements have to wear masks when at the polls, Merrill said, "I don't think anybody at the local level is trying to prevent people from voting.
Merrill said if localities place police or other law enforcement outside polls and attempt to ticket those who try to enter or exit without the required mask his office would get involved.
"If they want to try to do that, we will assist the voter in filing a lawsuit on infringement of their civil rights," Merrill said.
Public health authorities are urging that everyone wear masks or cloth face coverings to protect themselves from becoming infected with the coronavirus and to avoid spreading the virus to others. Dr. Anthony Fauci told the Alabama press corps Tuesday that 20 to 40 percent of people infected with the virus have no symptoms and don't event know that they are infected.
Thursday is the last day to apply for an absentee ballot to participate in the Tuesday, July 14 party primary runoff election. The close of business Thursday is the last day to apply for an absentee ballot. The last day to return those completed absentee ballots is the close of business on Monday.
Voters with a health concern due to the possibility of getting or transmitting the coronavirus may obtain an absentee ballot. The voter will still have to check a reason for asking for the absentee ballot. If the reason is fear of the coronavirus, mark that there is a health reason for the application. You will be allowed to vote absentee. Remember to fill out all the paperwork completely and to mail or return the ballot on time.
In the Republican primary runoff, former Auburn University football coach Tommy Tuberville and former U.S. Sen. Jeff Sessions are running for the GOP nomination for the U.S. Senate. Judge Beth Kellum faces challenger Will Smith for the Alabama Court of Criminal Appeals.
There is no statewide Democratic primary runoff races, but in the 1st Congressional District, James Averhart and Kiani Gardner are running for the Democratic nomination for Congress.
On the Republican side, former State Sen. Bill Hightower, R-Mobile, and Mobile County Commissioner Jerry Carl are running for the Republican nomination for Congress.
In Alabama's 2nd Congressional District, former State Rep. Barry Moore, R-Enterprise, faces Dothan businessman Jeff Coleman. There are also a number of local races being decided in primary runoffs on Tuesday.
Notably in Etowah County, the revenue commissioner's race is a runoff between State Rep. Becky Nordgren, R-Gadsden, and Jeff Overstreet for the Republican nomination.
In Jefferson County, State Rep. Rod Scott, D-Fairfield, faces Eyrika Parker in the Democratic primary runoff for county treasurer.
If either Nordgren or Scott win the local offices they seek, that will lead to a special election for what would become open seats in the Alabama House of Representatives.
The polls open at 7 a.m. on Tuesday and close at 7 p.m. A valid photo ID is required to participate in any Alabama election.
Absentee ballot applications are available online.
On Wednesday, the Alabama Department of Public Health reported that 25 more Alabamians have died from COVID-19, raising the state death toll from the global pandemic to 1,032. Also, on Wednesday, another 1,162 Alabamians learned that they were infected with the novel strain of the coronavirus, raising the number of cases in the state to 46,424.
Only about 9 percent of the state has been tested at this point in time.