Alabama pastors, faith leaders call on state to enact meaningful criminal justice reform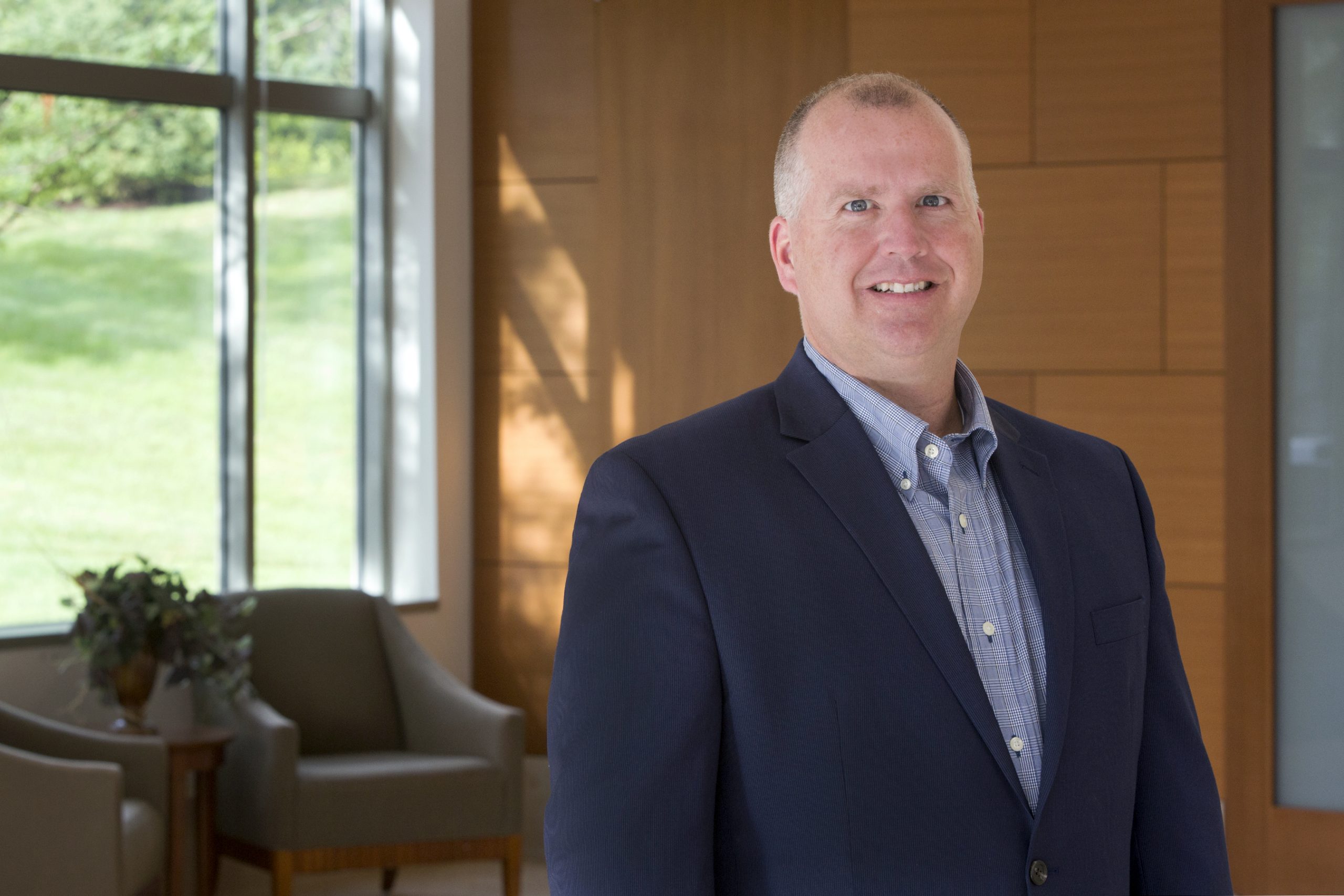 A group of Alabama pastors urged state lawmakers in a letter Wednesday to work on meaningful criminal justice reform to fix Alabama's broken prison system and to help prevent young people from entering it.  
Joining the 40 pastors who signed the letter was Craig DeRoche, senior vice president of advocacy and public policy with Prison Fellowship, a Christian nonprofit based in Washington D.C. that advocates for criminal justice reform. 
DeRoche, in a message to APR on Wednesday, said that his organization supports investment in new and existing prisons in Alabama with the goal of facilitating better living conditions, and the expansion of programming, treatment, education, job training and faith-based initiatives.
"We do not support new facilities or investments meant to maintain or grow the unnecessary or ineffective use of incarceration in the justice system," DeRoche added. 
Plagued with violence and contraband in overcrowded and understaffed facilities, Alabama's prison crisis will be a major focus for legislators this session. The U.S. Department of Justice in April 2019 released a report calling Alabama's prisons likely in violation of inmates' Constitutional protections. 
Gov. Kay Ivey in her State of the State speech Tuesday continued to push her plan to build three new mega-prisons for men, through a build-lease partnership with private companies at an early estimated cost of $900,000. 
Ivey was less specific Tuesday, however, on support for other measures, such as additional sentencing reform or expansions of educational opportunities and programs to reduce recidivism. 
DeRoche told APR that his organization is hopeful that Alabamians will embrace the opportunity to improve public safety while reducing the use of incarceration.  
"Alabama should look to retroactive sentencing reforms, such as the ones President Trump enacted in the federal First Step Act and other meaningful reforms to expand access to diversion programs and specialty courts," DeRoche said. "Over the last ten years, many states across the nation have demonstrated the ability to face similar challenges, including Texas, which has saved millions of dollars and closed a record number of prisons. We believe that Alabama should make comprehensive criminal justice reform its priority." 
State officials haven't yet announced where those three new prisons might be  located, but DeRoche cautioned against consolidating many smaller prisons and moving incarcerated persons to larger prisons further away from their communities. 
 "Locating smaller prisons closer to where the crime occurred and the prisoners' families live, has been shown to improve public safety over large, centrally located facilities. As we learn more about the Governor's approach to solving Alabama's prison crisis, we would like to better understand the basis and viability of the prison proposal," DeRoche said. 
The letter to state legislators reads: 
"As pastors and leaders of faith-based organizations that minister and provide services in Alabama, we join together to write you in support of youth and adult criminal justice reform and restoration of citizens who were formerly incarcerated. Because the good news of Jesus Christ calls the Church to advocate for biblical truth and care for the vulnerable, we, His followers, call for a criminal justice system that is fair and redemptive for our young people and restores adults who are reentering society. We believe we all have received and deserve a second chance in life.
"When young people commit delinquent acts, it damages our communities and requires proportional accountability measures. However, it is equally important that when we punish, we also provide opportunities to make amends, and offer young people who commit crime avenues to build personal character and gain back the trust of the community. The recommendations of the Alabama Juvenile Justice Task force are a substantial step in this direction.
"Likewise, for those who are returning to the community we also need to provide opportunities to make amends and offer adults who have committed crime a path to redemption. This includes offering a second chance to earn back the trust of the community and to restore themselves to their neighbors as productive and peaceful members of society.
"The United States Department of Justice recently issued a report detailing the troubling state of affairs in Alabama's adult prison system and concluded "there is reasonable cause to believe that the men's prisons fail to protect prisoners from prisoner-on-prisoner violence and prisoner-on-prisoner sexual abuse, and fail to provide prisoners with safe conditions." The disturbing findings in this report must be remedied and juvenile justice reform is necessary to avoid placing young Alabamians in the failing adult prison system.
"As our churches and organizations work to reach Alabama communities with a message of hope and redemption, we ask you to consider the following guiding biblical principles as you work to change the youth justice system and criminal justice system:
Each human being, including those who commit crime and the victims of crime, is a person made in God's own image, with a life worthy of respect, protection and care;

Accountability for youth crime should be community-based and local where possible, recognizing that cultivation of the seedbeds of virtue like families and churches pays dividends in reducing crime;

Punishment should be proportional to the act committed, advancing public safety, fostering accountability, and giving opportunities to make amends;

Appropriate avenues should be provided for personal transformation and a second chance;

Rehabilitation of those formerly incarcerated should include, where not prohibited by public safety concerns, restoration of the rights and privileges previously lost in order to foster their ability to become productive citizens and taxpayers in society
"As we work to preach the good news of the gospel, that redemption through Christ is available to everyone and that His sacrifice covers our sin, we ask that you take hold of these important values and usher in a new season of youth and criminal justice in Alabama." 
The letter was also signed by: 
Rt. Rev. Derek Jones, Bishop, Jurisdiction of the Armed Forces and Chaplaincy

Anglican Church in North America in Montevallo.  

Dr. Douglas A. Sweeney, Dean, Beeson Divinity School at Samford University

Dr. Timothy George, Founding Dean, Research Professor of Divinity Beeson Divinity School, Samford University

Pastor Randy Walker, Correctional Ministry Pastor, Church of the Highlands in Birmingham. 

Pastor Ken Letson, Senior Pastor, The Church at Shelby Crossings in Calera, Alabama. 

Pastor Dr. Matt Mobley, Senior Pastor, Mulder Memorial United Methodist Church in Wetumpka. 

Rev. Dr. Gerald R. McDermott, Anglican Chair of Divinity Beeson Divinity School at Samford University. 

Rev. Michael Novotny, Rector, Christ the King Anglican Church in Birmingham. 

The Very Rev. Andrew M. Rowell, Rector, Christchurch Anglican, Dean of the Western Deanery, Gulf Atlantic Diocese, ACNA in Montgomery. 

The Ven. Woody Norman, Archdeacon, Jurisdiction of the Armed Forces and Chaplaincy, Anglican Church in North America, in Hoover. 

Rev. Walter Albritton, Pastor Emeritus, Saint James United Methodist Church in Montgomery. 

Wetumpka, Alabama, Rev. Douglas McCurry, Rector, Legacy Anglican Church in Montgomery. 

Rev. Doug McMillan, Former Vicar, St. Michael's Anglican Church in Andalusia. 

Rev. Cn. Mark Quay, Rector, St. Paul's Anglican Church in Tuscaloosa. 

Dcn. Andrew Brashier, Vicar, Anglican Church of the Good Shepherd, Chancellor, Jurisdiction of the Armed Forces and Chaplaincy in Pelham. 

Rev. Clay Farrington, Executive Pastor, Riverchase United Methodist Church in Hoover. 

Rev. Kyle Clark, Vicar, St. Bede's Anglican Church in Birmingham. 

Rev. Dr. Cory Smith, Senior Pastor, Auburn United Methodist Church in Auburn. 

Rev. Dr. Gary W. Yarbrough, Chaplain/Director of Pastoral Care, Shelby Baptist Medical Center in Alabaster. 

Rev. Cameron Nations, Associate Rector, Saint Luke's Episcopal Church in Birmingham. 

Rev. Keith Stanley, City Ministries Pastor, The Church at Brook Hills in Birmingham. 

Rev. Geoff Hatley, Rector, St. Andrew's Anglican Church in Madison. 

Rev. Ben Jeffries, Vicar, Good Shepherd Anglican Church in Opelika. 

Rev. David Tubbs, Senior Pastor, Good Shepherd United Methodist Church in 

Madison. 

Rev. Brian K. Blackwell, Pastor, Saint Paul African Methodist Episcopal Church in Birmingham. 

The Rev. Mark E. Waldo, Jr., St. Michael & All Angels' Episcopal Church in Millbrook. 

The Rev. Katie Nakamura Rengers, Interim Staff Officer for Church Planting, The Episcopal Church, Canonical Residency: Alabama

Rev. Yvonne B. Howze, Pastor – United African Methodist Episcopal Church in Fairfield. 

The Rev. Gary Blaylock, Rector, St. Francis at the Point Anglican Church in Fairhope. 

Rev. Dr. Matt Burford, Founder, Tactical Faith, Inc. in Pelham. 

Rev. Lydia Temonia, Pastor, Tabernacle, United Methodist Church in Dothan. 

Dr. Brian V. Miller, Senior Minister, Aldersgate United Methodist Church in Montgomery. 

Dr. Rob Couch, Lead Pastor, Christ United Methodist Church in Mobile. 

Rev. Dr. Patrick M. Quinn, Century UMC, Lead Pastor in Pike Road. 

Rev. Kathy Jorgensen, Associate Pastor, Dauphin Way UMC in Mobile. 

Pastor Randy Smith, Ranja Ministries in Birmingham. 

Pastor Janice Smith, Ranja Ministries in Birmingham. 

Dr. Christopher W. Crain, Executive Director, Birmingham Metro Baptist Association in Birmingham. 

Andy Blake, Executive Director, WorkFaith Birmingham in Birmingham. 

Rev. John Ryberg, Pastor, The Table UMC in Huntsville.
Print this piece
Alabama municipalities may be left out of $2 trillion stimulus package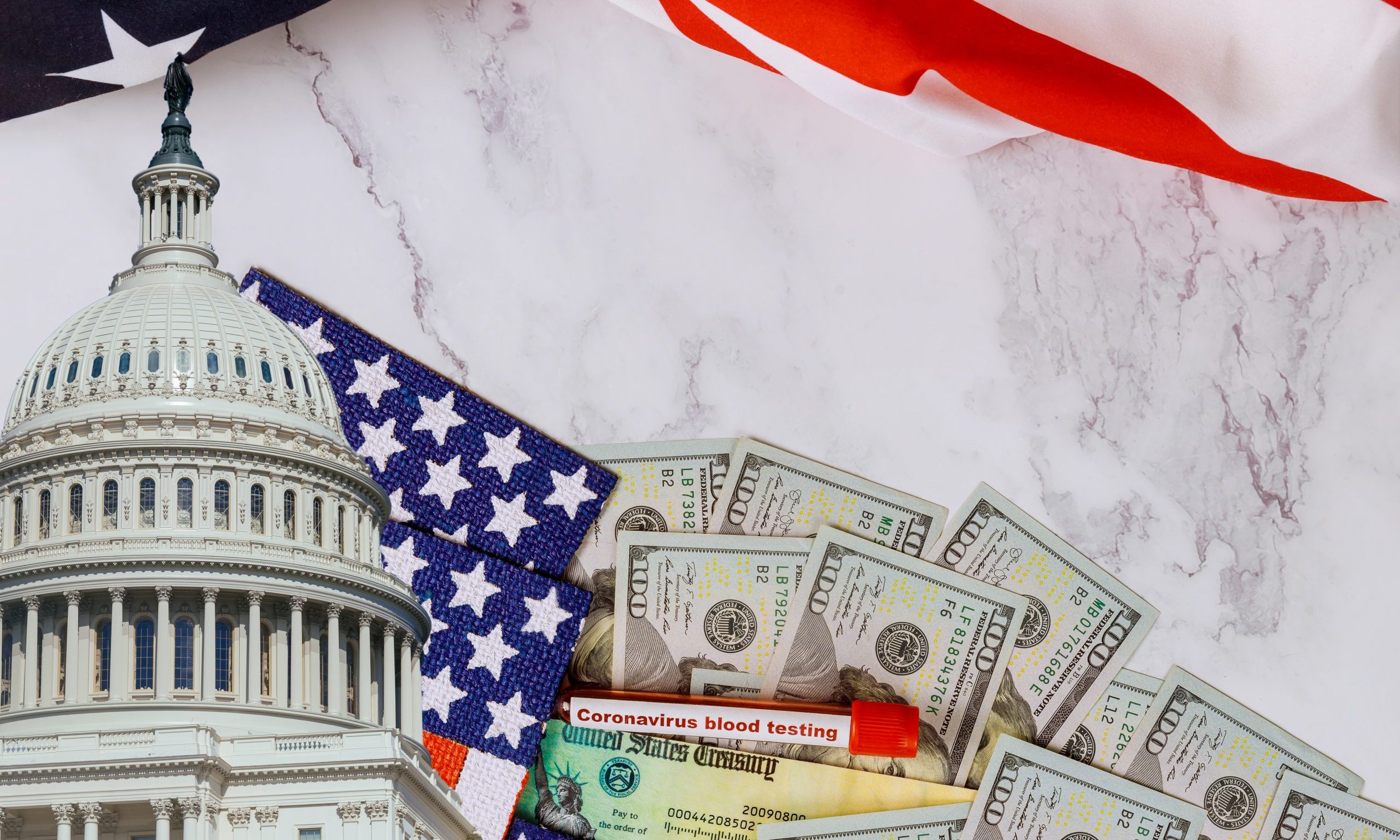 As the largest economic stimulus in American history flows to states and municipalities around the nation, stipulations in the two-trillion dollar emergency fund may leave Alabama cities out altogether.
As enacted, the third stimulus bill, the CARE Act, directs funding for states, and local governments, the catch is that the act only allocates funds for municipalities with a population of 500,000 or more.
No city in Alabama has a population of 500,000, leaving an unanswered question as to who gets what and who gets nothing?
The state has 463 municipalities spread out over 67 counties. Not one has a population nearing half a million yet each one is experiencing the negative effects of the COVID-19 pandemic.
"We are working with Treasury and the Governor's office to understand what municipalities can expect," said Greg Cochran, deputy director of the Alabama League of Municipalities.
Alabama will receive $1.9 billion from the stimulus package, as a block grant, which could be allocated in a 55-45 split, according to the League's estimation with around $1.04 billion to the state and $856 million going to local governments.
"Currently, there is little guidance on how those shared resources are to be distributed to local governments," said Cochran. "Nor is there clear directive that those resources are to be shared with local governments with less than 500,000 populations."
The National League of Cities is also seeking clarification from Treasury Department on these questions and guidelines to ensure funds are shared with local governments.
"Congress is working on a fourth stimulus bill, and we are working diligently with our Congressional delegation, NLC and other stakeholders to have all cities and towns are recognized for federal funding assistance," Cochran said.
However, on Tuesday, Senate Majority Leader Mitch McConnell cast doubt on a fourth package, saying that Speaker Nancy Pelosi's needed to "stand down" on passing another rescue bill. "She needs to stand down on the notion that we're going to go along with taking advantage of the crisis to do things that are unrelated to the crisis," as reported by The Washington Post.
Alabama's biggest cites, Birmingham, Montgomery, Huntsville, Mobile and Tuscaloosa, are already facing strain under the weight of the COVID-19 outbreak.
But so are smaller cities like Auburn, Hoover, Madison, Opelika and others. Lee County and Chambers County have far more cases of the virus per capita than the state's more populous counties.
"I was not really happy with the way that they limited the money," Jones said, adding that the money could go to counties with 500,000 or above. Jefferson County would qualify for that.
Jones also said he would like to see more money for city and county expenses not directly related to COVID-19 like fire and police. "We're going to have to do what I think we can to backfill some of the expenses," Jones said.
In addition to health and welfare concerns for residents during the COVID-19 calamity, cites are dealing with what is certain to be a downward spiral on tax revenue and other sources of income and a subsequent rise in costs. The U.S. Department of Labor reported Thursday that at least 90,000 people have applied for unemployment compensation in the state over the last two weeks.
"Knowing that our municipalities will experience a loss in revenue because they rely on sales, motor fuel and lodgings taxes, we are urging our state Legislature to be mindful of actions they take when they return regarding unfunded mandates/preemptions," said Cochran. "Additionally, we are concerned about the adverse impact this could have on 2021 business licenses, which are based on sales from 2020."
The combined population of the state's two biggest cities, Birmingham and Montgomery, do not equal 500,000, the threshold for receiving funds under the Care Act.
Cochran says that the League is working tirelessly to find answers as to how local governments can participate in Congress's emergency funding.
Print this piece