Alabama pastors, faith leaders call on state to enact meaningful criminal justice reform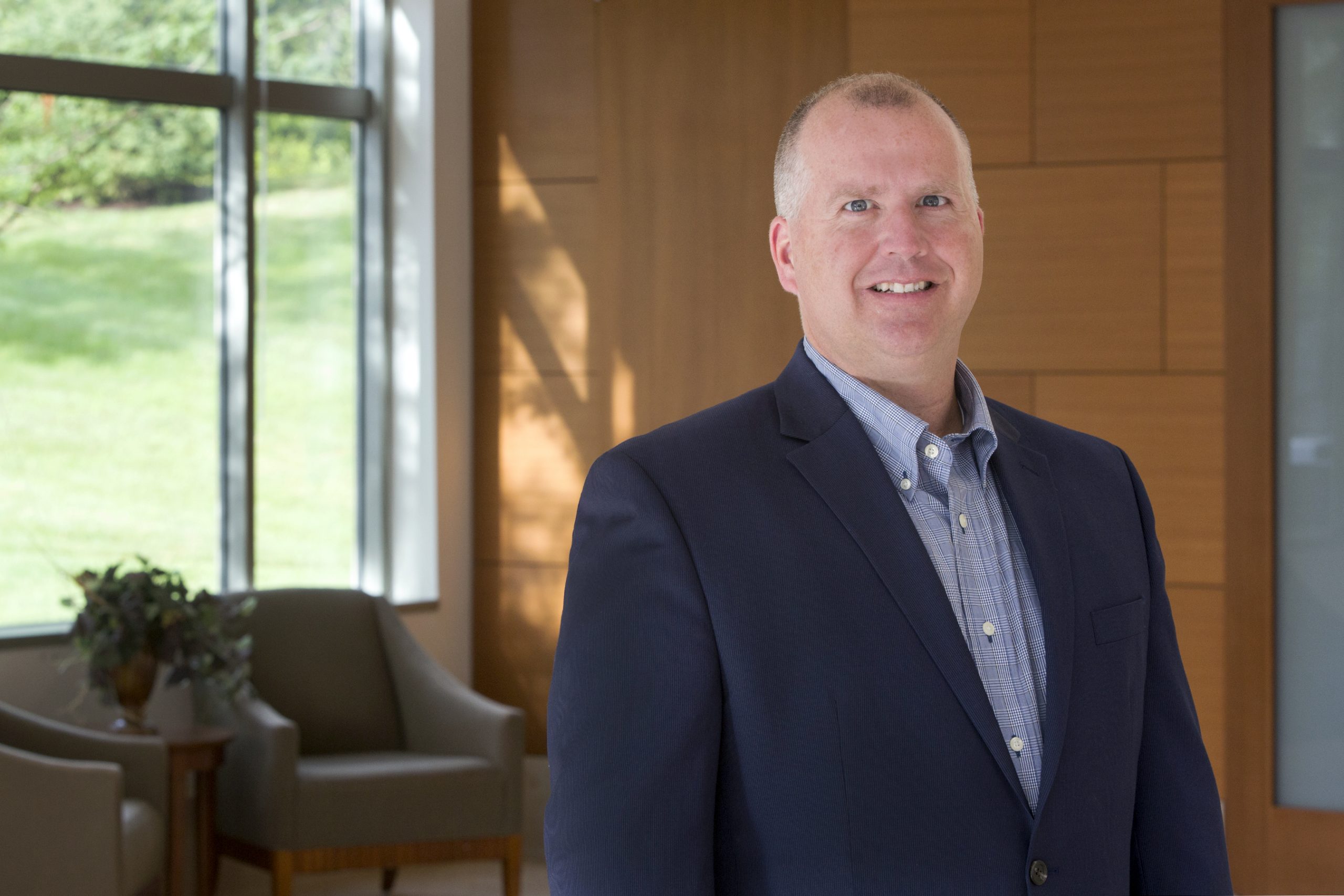 A group of Alabama pastors urged state lawmakers in a letter Wednesday to work on meaningful criminal justice reform to fix Alabama's broken prison system and to help prevent young people from entering it.  
Joining the 40 pastors who signed the letter was Craig DeRoche, senior vice president of advocacy and public policy with Prison Fellowship, a Christian nonprofit based in Washington D.C. that advocates for criminal justice reform. 
DeRoche, in a message to APR on Wednesday, said that his organization supports investment in new and existing prisons in Alabama with the goal of facilitating better living conditions, and the expansion of programming, treatment, education, job training and faith-based initiatives.
"We do not support new facilities or investments meant to maintain or grow the unnecessary or ineffective use of incarceration in the justice system," DeRoche added. 
Plagued with violence and contraband in overcrowded and understaffed facilities, Alabama's prison crisis will be a major focus for legislators this session. The U.S. Department of Justice in April 2019 released a report calling Alabama's prisons likely in violation of inmates' Constitutional protections. 
Gov. Kay Ivey in her State of the State speech Tuesday continued to push her plan to build three new mega-prisons for men, through a build-lease partnership with private companies at an early estimated cost of $900,000. 
Ivey was less specific Tuesday, however, on support for other measures, such as additional sentencing reform or expansions of educational opportunities and programs to reduce recidivism. 
DeRoche told APR that his organization is hopeful that Alabamians will embrace the opportunity to improve public safety while reducing the use of incarceration.  
"Alabama should look to retroactive sentencing reforms, such as the ones President Trump enacted in the federal First Step Act and other meaningful reforms to expand access to diversion programs and specialty courts," DeRoche said. "Over the last ten years, many states across the nation have demonstrated the ability to face similar challenges, including Texas, which has saved millions of dollars and closed a record number of prisons. We believe that Alabama should make comprehensive criminal justice reform its priority." 
State officials haven't yet announced where those three new prisons might be  located, but DeRoche cautioned against consolidating many smaller prisons and moving incarcerated persons to larger prisons further away from their communities. 
 "Locating smaller prisons closer to where the crime occurred and the prisoners' families live, has been shown to improve public safety over large, centrally located facilities. As we learn more about the Governor's approach to solving Alabama's prison crisis, we would like to better understand the basis and viability of the prison proposal," DeRoche said. 
The letter to state legislators reads: 
"As pastors and leaders of faith-based organizations that minister and provide services in Alabama, we join together to write you in support of youth and adult criminal justice reform and restoration of citizens who were formerly incarcerated. Because the good news of Jesus Christ calls the Church to advocate for biblical truth and care for the vulnerable, we, His followers, call for a criminal justice system that is fair and redemptive for our young people and restores adults who are reentering society. We believe we all have received and deserve a second chance in life.
"When young people commit delinquent acts, it damages our communities and requires proportional accountability measures. However, it is equally important that when we punish, we also provide opportunities to make amends, and offer young people who commit crime avenues to build personal character and gain back the trust of the community. The recommendations of the Alabama Juvenile Justice Task force are a substantial step in this direction.
"Likewise, for those who are returning to the community we also need to provide opportunities to make amends and offer adults who have committed crime a path to redemption. This includes offering a second chance to earn back the trust of the community and to restore themselves to their neighbors as productive and peaceful members of society.
"The United States Department of Justice recently issued a report detailing the troubling state of affairs in Alabama's adult prison system and concluded "there is reasonable cause to believe that the men's prisons fail to protect prisoners from prisoner-on-prisoner violence and prisoner-on-prisoner sexual abuse, and fail to provide prisoners with safe conditions." The disturbing findings in this report must be remedied and juvenile justice reform is necessary to avoid placing young Alabamians in the failing adult prison system.
"As our churches and organizations work to reach Alabama communities with a message of hope and redemption, we ask you to consider the following guiding biblical principles as you work to change the youth justice system and criminal justice system:
Each human being, including those who commit crime and the victims of crime, is a person made in God's own image, with a life worthy of respect, protection and care;

Accountability for youth crime should be community-based and local where possible, recognizing that cultivation of the seedbeds of virtue like families and churches pays dividends in reducing crime;

Punishment should be proportional to the act committed, advancing public safety, fostering accountability, and giving opportunities to make amends;

Appropriate avenues should be provided for personal transformation and a second chance;

Rehabilitation of those formerly incarcerated should include, where not prohibited by public safety concerns, restoration of the rights and privileges previously lost in order to foster their ability to become productive citizens and taxpayers in society
"As we work to preach the good news of the gospel, that redemption through Christ is available to everyone and that His sacrifice covers our sin, we ask that you take hold of these important values and usher in a new season of youth and criminal justice in Alabama." 
The letter was also signed by: 
Rt. Rev. Derek Jones, Bishop, Jurisdiction of the Armed Forces and Chaplaincy

Anglican Church in North America in Montevallo.  

Dr. Douglas A. Sweeney, Dean, Beeson Divinity School at Samford University

Dr. Timothy George, Founding Dean, Research Professor of Divinity Beeson Divinity School, Samford University

Pastor Randy Walker, Correctional Ministry Pastor, Church of the Highlands in Birmingham. 

Pastor Ken Letson, Senior Pastor, The Church at Shelby Crossings in Calera, Alabama. 

Pastor Dr. Matt Mobley, Senior Pastor, Mulder Memorial United Methodist Church in Wetumpka. 

Rev. Dr. Gerald R. McDermott, Anglican Chair of Divinity Beeson Divinity School at Samford University. 

Rev. Michael Novotny, Rector, Christ the King Anglican Church in Birmingham. 

The Very Rev. Andrew M. Rowell, Rector, Christchurch Anglican, Dean of the Western Deanery, Gulf Atlantic Diocese, ACNA in Montgomery. 

The Ven. Woody Norman, Archdeacon, Jurisdiction of the Armed Forces and Chaplaincy, Anglican Church in North America, in Hoover. 

Rev. Walter Albritton, Pastor Emeritus, Saint James United Methodist Church in Montgomery. 

Wetumpka, Alabama, Rev. Douglas McCurry, Rector, Legacy Anglican Church in Montgomery. 

Rev. Doug McMillan, Former Vicar, St. Michael's Anglican Church in Andalusia. 

Rev. Cn. Mark Quay, Rector, St. Paul's Anglican Church in Tuscaloosa. 

Dcn. Andrew Brashier, Vicar, Anglican Church of the Good Shepherd, Chancellor, Jurisdiction of the Armed Forces and Chaplaincy in Pelham. 

Rev. Clay Farrington, Executive Pastor, Riverchase United Methodist Church in Hoover. 

Rev. Kyle Clark, Vicar, St. Bede's Anglican Church in Birmingham. 

Rev. Dr. Cory Smith, Senior Pastor, Auburn United Methodist Church in Auburn. 

Rev. Dr. Gary W. Yarbrough, Chaplain/Director of Pastoral Care, Shelby Baptist Medical Center in Alabaster. 

Rev. Cameron Nations, Associate Rector, Saint Luke's Episcopal Church in Birmingham. 

Rev. Keith Stanley, City Ministries Pastor, The Church at Brook Hills in Birmingham. 

Rev. Geoff Hatley, Rector, St. Andrew's Anglican Church in Madison. 

Rev. Ben Jeffries, Vicar, Good Shepherd Anglican Church in Opelika. 

Rev. David Tubbs, Senior Pastor, Good Shepherd United Methodist Church in 

Madison. 

Rev. Brian K. Blackwell, Pastor, Saint Paul African Methodist Episcopal Church in Birmingham. 

The Rev. Mark E. Waldo, Jr., St. Michael & All Angels' Episcopal Church in Millbrook. 

The Rev. Katie Nakamura Rengers, Interim Staff Officer for Church Planting, The Episcopal Church, Canonical Residency: Alabama

Rev. Yvonne B. Howze, Pastor – United African Methodist Episcopal Church in Fairfield. 

The Rev. Gary Blaylock, Rector, St. Francis at the Point Anglican Church in Fairhope. 

Rev. Dr. Matt Burford, Founder, Tactical Faith, Inc. in Pelham. 

Rev. Lydia Temonia, Pastor, Tabernacle, United Methodist Church in Dothan. 

Dr. Brian V. Miller, Senior Minister, Aldersgate United Methodist Church in Montgomery. 

Dr. Rob Couch, Lead Pastor, Christ United Methodist Church in Mobile. 

Rev. Dr. Patrick M. Quinn, Century UMC, Lead Pastor in Pike Road. 

Rev. Kathy Jorgensen, Associate Pastor, Dauphin Way UMC in Mobile. 

Pastor Randy Smith, Ranja Ministries in Birmingham. 

Pastor Janice Smith, Ranja Ministries in Birmingham. 

Dr. Christopher W. Crain, Executive Director, Birmingham Metro Baptist Association in Birmingham. 

Andy Blake, Executive Director, WorkFaith Birmingham in Birmingham. 

Rev. John Ryberg, Pastor, The Table UMC in Huntsville.
Print this piece
Legislation may harm pets locked in hot cars, not help, vets and advocates say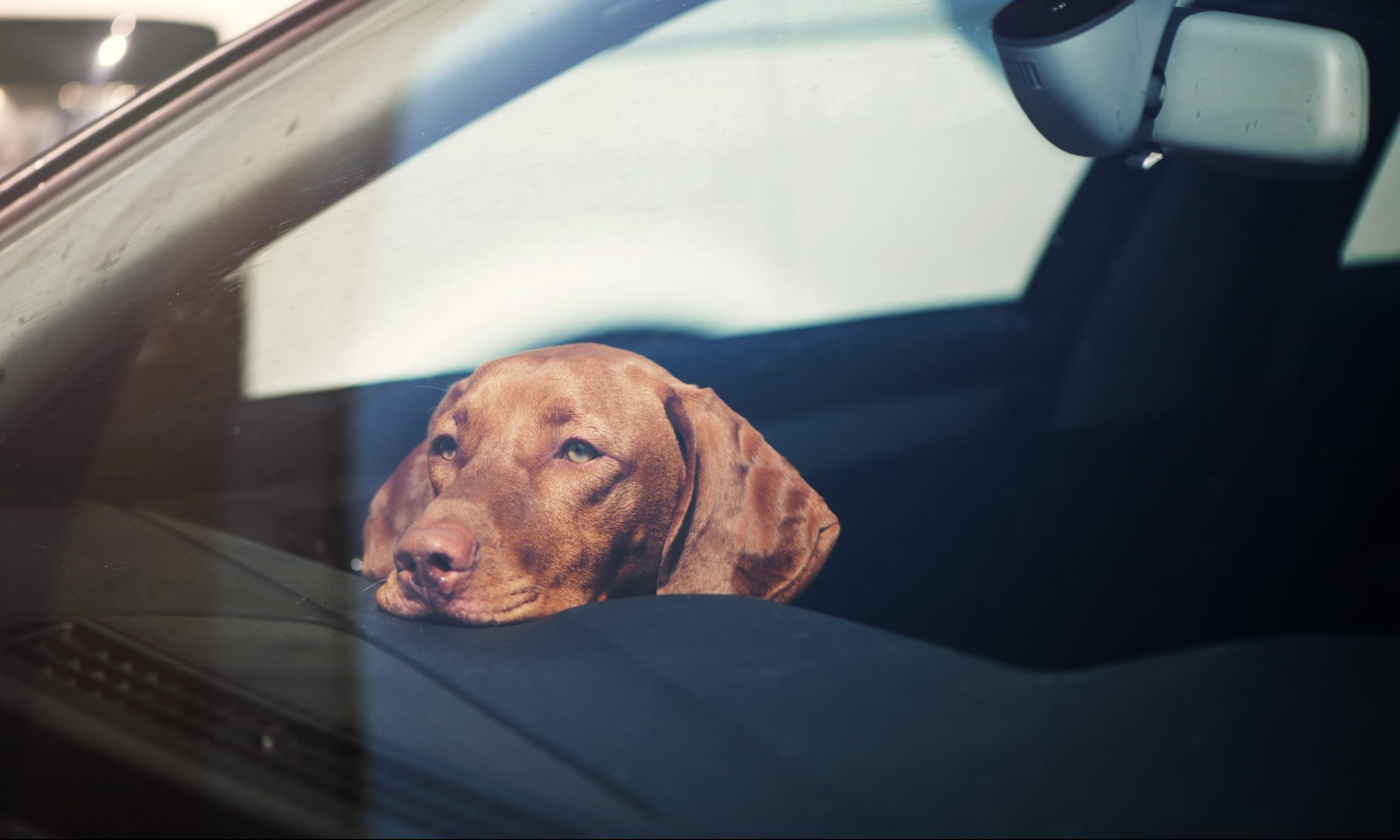 A bill passed by the Alabama Senate last week lawmakers say will help keep pets trapped in hot cars safe, might actually endanger the animals, according to some animal advocates and veterinarians.
That bill was written by a dog breeder who some worry purposefully wrote the bill to make it harder to keep animals safe, and to instead protect breeders from having animals confiscated, they told APR this week. 
Mindy Gilbert, The Human Society's Alabama state director, told APR by phone on Tuesday that she's certain that the senate bill's sponsor, Alabama Sen. Jimmy Holley, R-Elba, "does have good intentions, but I think the devils in the details." 
Several attempts this week to reach Rep. Holley were unsuccessful. 
The bill would grant criminal immunity to a civilian who rescues an animal from a vehicle, and would provide civil and criminal immunity to first responders who do so. The legislation also makes it a misdemeanor crime if a pet dies in a hot car. 
Gilbert said that while those might also sound like great ideas, the bill would actually reduce criminal penalties for allowing a pet to die in a hot car. 
"Our current cruelty statute, which has been used in cases like this, would define that as a class C felony," Gilbert said. 
A Trussville woman in 2018 was charged with felony aggravated cruelty to animals for leaving her dog in a locked car while shopping in Walmart. The dog died after police broke out a window and removed the distressed animal. 
The bill also states that the ambient temperature of the interior of a vehicle must be 99 degrees or hotter to be charged under the legislation. 
Gilbert said she's spoken with numerous veterinarians who all said that 99 degrees is too hot to be safe for pets trapped in cars. 
Gilbert said that for many breeds of pets, and pets with compromised health, "that requirement in order to rescue them will absolutely sentence them to death," and there are other aspects of the bill that trouble her. 
"I think everybody was very focused on providing immunity to first responders, which I think is fabulous," Gilbert said of the legislation, but worried that it doesn't include animal control personnel in its definition of public safety officials and covered by the bill's immunity clause. 
Holley's legislation defines public safety officials as "An individual employed by a law enforcement agency, fire department, or 911 emergency service." 
Dr. Mark Colicchio, a veterinarian in Spanish Fort, reached out to Sen. Holley and all of the members of the state Senate Judiciary Committee about his concerns with the bill prior to its passage in the senate. Holley put Colicchio in touch with the man he said wrote the bill, Norman Horton.
Colicchio said he spoke to Horton, owner of the Dale County german shepherd breeding company Triple S Shepherds, at length about his concerns, but that none were addressed in the final legislation. 
"There are a lot of temperature references in there which make no sense whatsoever," Colicchio said. 
Colicchio said he spoke with Horton about the bill's language that required the ambient temperature of the interior of a vehicle to be 99 degrees or higher before a person could be charged. He said he told Horton that there's no practical way for a public safety official to measure the ambient temperature inside a locked vehicle from outside, to which he said Horton suggested they call carry digital temperature readers. 
Such devices measure surface temperatures, and wouldn't  be able to read the temperature inside a locked car, Colicchio said. 
After speaking with veterinarians at Auburn University's College of Veterinary Medicine Cholicchio said they looked at data that suggested that if the outside temperature of a vehicle, which can be more easily measured, was 78 degrees an animal trapped inside with no ventilation could be in jeopardy. 
Colicchio said he suspects the legislation was purposely written to protect owners from having their animals taken from them in the event they're left in hot cars. 
"He doesn't want breeders to risk having their valuable dogs stolen out of the car because somebody thinks they're at risk," Colicchio said. "…When you structure a law to benefit yourself, and animals suffer for it, that just gets to me." 
Horton, speaking by phone Wednesday,  told APR that he wrote the bill to protect animals and to establish the proper way to rescue an animal in distress. 
"This is America, and this is Alabama, and if someone's gonna be guilty of a crime or charged for a crime then they need to have committed that crime" Horton said. 
Horton said "we don't need vigilante justice" so he wrote the bill to make clear how best to enter a vehicle if an animal is in need of help. 
Asked how he decided that 99 degrees inside a vehicle was the temperature at which a pet was in danger, Horton said "I got the figure after talking to several veterinarians." 
Asked which veterinarians he spoke to get that figure, Horton said "that's immaterial" and declined to name them. 
Horton likened the matter to speed laws, and said while some speed limits are set at 70 MPH, some people, such as police officers, can drive safely at speeds up to 113mph. 
Asked why the bill doesn't include animal control officers in the immunity protections, Horton said that "it does." 
Horton pointed to the bill's language that defines public safety officials as "An individual employed by a law enforcement agency" and said "go to Tuscaloosa. Go to any of the cities around, and animal control officers are employed by the police department. They're sworn officers." 
Some animal control officers who work in municipal law enforcement agencies are sworn officers, Gilbert said, but many are not, and in the counties, where animal control is operated as stand-alone agencies, animal control officers are not sworn officers and wouldn't be immune from prosecution under the legislation. 
Asked why his bill didn't include all animal control officers, whether they were sworn officers working in law enforcement agencies or not, Horton suggested that it was to ensure owners could be charged with crimes 
"Do we want to charge for the crime when they do something like this or just let them go?" Horton said. 
Horton declined to answer a question about the bill's language that limits the charge of killing an animal in a hot vehicle to a misdemeanor and soon after ended the interview. 
"It's not to help the animals," Colicchio said of the legislation. "That's the wolf in sheep's clothing." 
It was unclear Wednesday if Holley's bill had a sponsor in the state House. There were no similar bills filed Wednesday, according to the state Legislature's website.
Print this piece