House Minority Leader Daniels responds to the 2020 State of the State address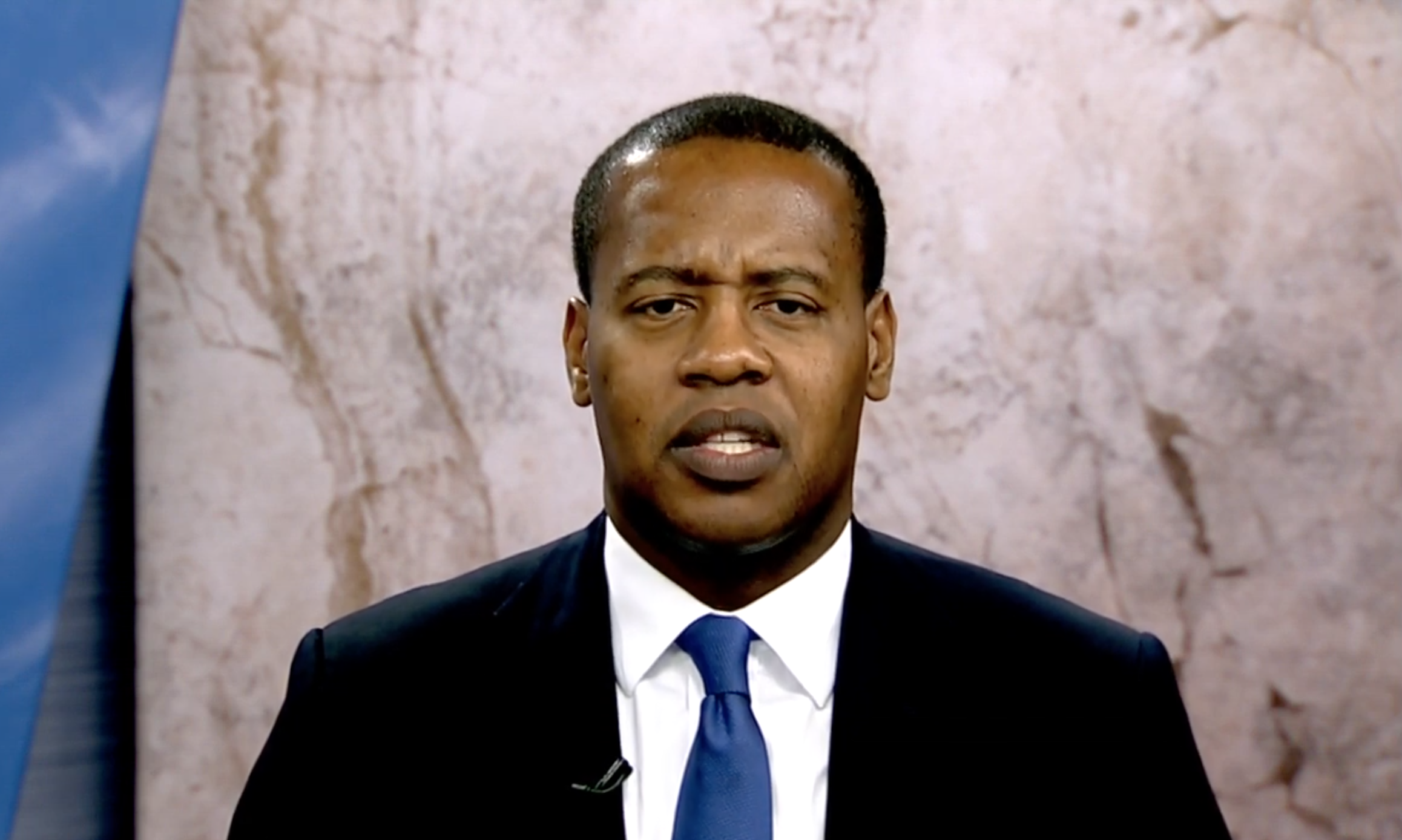 House Minority Leader Anthony Daniels issued a response to Governor Kay Ivey's 2020 State of the State address, saying Ivey's speech charts a course in the right direction but that he also believes more can be done to address issues across the state.
"It's time to get to work & Governor Ivey has charted a course that shows promise in direction," Daniels said. "Her commitment to our state is going in the right direction but I believe that we can do even more to ensure that our youngest stars can ascend to greatness."
Daniels called for more investments in education funding and supporting teachers to help prepare Alabamians to meet the demands of the job market. He also addressed Alabama's ranking at 52nd in standardized math test scores in the latest report from the National Assessment of Education Performance. 
"It is not acceptable that Alabama is 52nd in standardized math test scores," Daniels said. "How do we expect to attract companies and young families to a state where learning seems so far behind?"
In her address, Ivey proposed a three percent pay raise for teachers, additional capital spending and more funding for education programs. 
Daniels also called for solutions to address access to affordable, quality healthcare, including mental health services and addiction treatment options, calling for the expansion of Medicaid to address these issues.
"Expanding medicaid in Alabama would mean health coverage for more than 300,000 residents, not to mention the creation of about 30,000 new jobs," Daniels said. "The bottom line is no working man or woman should be an accident or diagnosis away from financial ruin. Alabama families should not have to worry that an unexpected sickness will deplete their life savings."
Ivey said in her speech that there will be funding for a pilot program to incentivize primary care physicians and nurse practitioners to establish services in medically underserved areas.
Daniels also called for an urgent response to the state's criminal justice challenges and prison crisis, including looking into community based treatment and supervision alternatives. 
"When we spend nearly a billion dollars on new prisons, it's time to take a hard, close look at the policies and practices that feed our overpopulated and under-resourced system," Daniels said. "Alabama cannot just build its way out of this crisis."
Ivey addressed prison reform in her speech, saying that her administration is exploring a plan to build three new prisons to fix problems with overcrowding and a shortage of correctional officers. 
Daniels addressed a need to invest in public infrastructure and access to broadband in rural areas, an issue that Ivey mentioned in her address, saying that her administration's efforts "will not end until every Alabamian has access through high speed broadband."
Daniels also called for innovative workforce opportunities for young Alabamians and policies that provide access to careers that sustain families and communities.
"Although we're seeing the benefits of a low unemployment rate, let's not forget that 27 out of 67 counties have experienced growth in poverty," Daniels said. "Yes, our cities are growing and thriving but again, we cannot afford to neglect our rural areas."
Ivey stated in her address that she has a goal of adding 500,000 employees with post-secondary credentials by 2025, also calling on the Legislature to provide a two percent pay increase for all state employees.
Alabama Department of Labor Secretary Fitzgerald Washington reported in December that Alabama ended the year with a record low unemployment rate of 2.7 percent.
Federal figures show that only 12 of Alabama's 67 counties have a median household income of over $50,000, as of 2018. 
Daniels also called for policies that encourage fair districts and increased turnout at the ballots, expanding access to early voting, automatic voter registration, no excuse absentee voting and permanent mail ballot delivery. He also called for the implementation of an independent redistricting commission "to end Gerrymandering and take the influence of politics out of redistricting."
"Let all of our voices become one as we watch our next set of Alabama stars rise up into the heavens and become a unified beacon for others to follow. It's time, Alabama. It's time."
Print this piece
Speaker McCutcheon standing with governor on gaming workgroup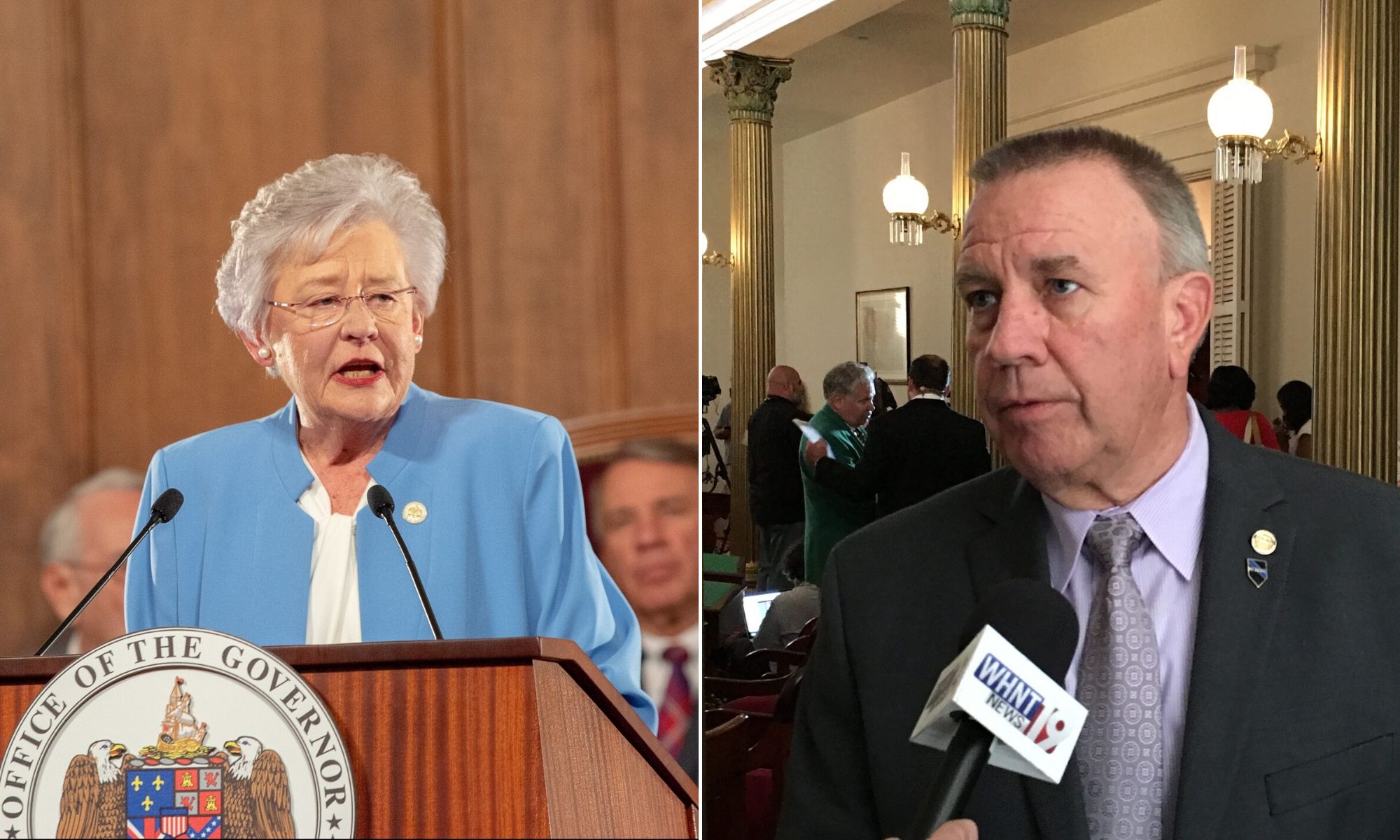 During her 2020 State of the State address, Gov. Kay Ivey said she would be signing an Executive Order to establish a small working group to gather all the facts on how much money the State could gain if some form of gaming expansion occurred. She also asked the Legislature to give her time for the group to come back with an answer.
Whether lawmakers would grant Ivey's request for time has been an important question swirling around the halls of the State House.
Speaker of the House Mac McCutcheon answered that question on Wednesday when APR reached out to his office with a request for clarification.
APR's email wrote, "Speaker McCutcheon recently made the statements quoted below."
"I am not a big gambling guy; but if you are going to vote for a lottery, that's gambling, then don't be a hypocrite and let's get the biggest bang for the buck," McCutcheon said. "Let's address a lottery, the Poarch Creek Indians, and these counties that want a one-armed gambling. Put them all in a room and hammer out a deal."
The Speaker warned, though, that if he cannot get a grand deal between all the parties on gambling, then there likely would not be any gambling bill brought forward in 2020.
"Does he still stand by these statements?"
The following is the response APR received from the Speaker's office:
"Since the Speaker made the statement, the Governor will be signing an Executive Order to bring people together to evaluate the facts on how much money the State could gain if some form of gaming expansion occurred. The Speaker will be working with the Governor in her efforts."
Ivey said once the working group had completed its task, she would "bring these facts to the 140 members of the Legislature and the people of Alabama. And we will then, once and for all, be in a position to determine whether or not this is a path we want to pursue."
That McCutcheon is in  alignment with the governor should signal to all interested parties that no further movement on gaming legislation will happen until the working group has completed its evaluation.
Some have been slow to hear Gov. Ivey's entreaty.
Even after Ivey's call for more time to gather facts, the Poarch Creek Band of Indians continues to flood television, internet and social media with a massive advertising campaign touting their billion-dollar plan in exchange for a tribal-state compact and exclusive right to Vegas-style casino gaming in the State.
PCI lobbyists, including tribal council vice-chair Robbie McGhee, are being very pro-active at the State House.
On Tuesday, Madison County Republican Rep. Rex Reynolds said, "We're gonna move forward on a lottery. We clearly got that message during our conference meeting yesterday. I think it's the right thing to do. The people want to vote on a lottery and I think we need to give them an opportunity to," according to a report by WAFF.
Rep. Steve Clouse, R-Ozark, the House budget chairman, recently said that he planned to file legislation that would create an education lottery in Alabama.
Clouse's bill would create a paper lottery with scratch-offs and PowerBall options only.
Opinion | Prepare for more gambling debates in the 2020 Legislative Session
A day after Ivey issued her State of the State request to the Legislature to stand down on gaming, Senate President Pro Tem Del Marsh held a meeting with representatives of the Poarch Creeks and two of the State's dog tracks to discuss moving ahead on a proposed lottery and gaming bill.
Marsh holds meeting with gaming interests day after Ivey calls for the Legislature to stand down on gaming
These various statements and actions have added confusion as to what is happening with gaming this session.
Now that McCutcheon has made his position known, maybe it will put to rest the rumors, activities and behind-the-scenes maneuvering that go against Ivey's wishes.
Print this piece