Opinion | Doug Jones: On the right side of history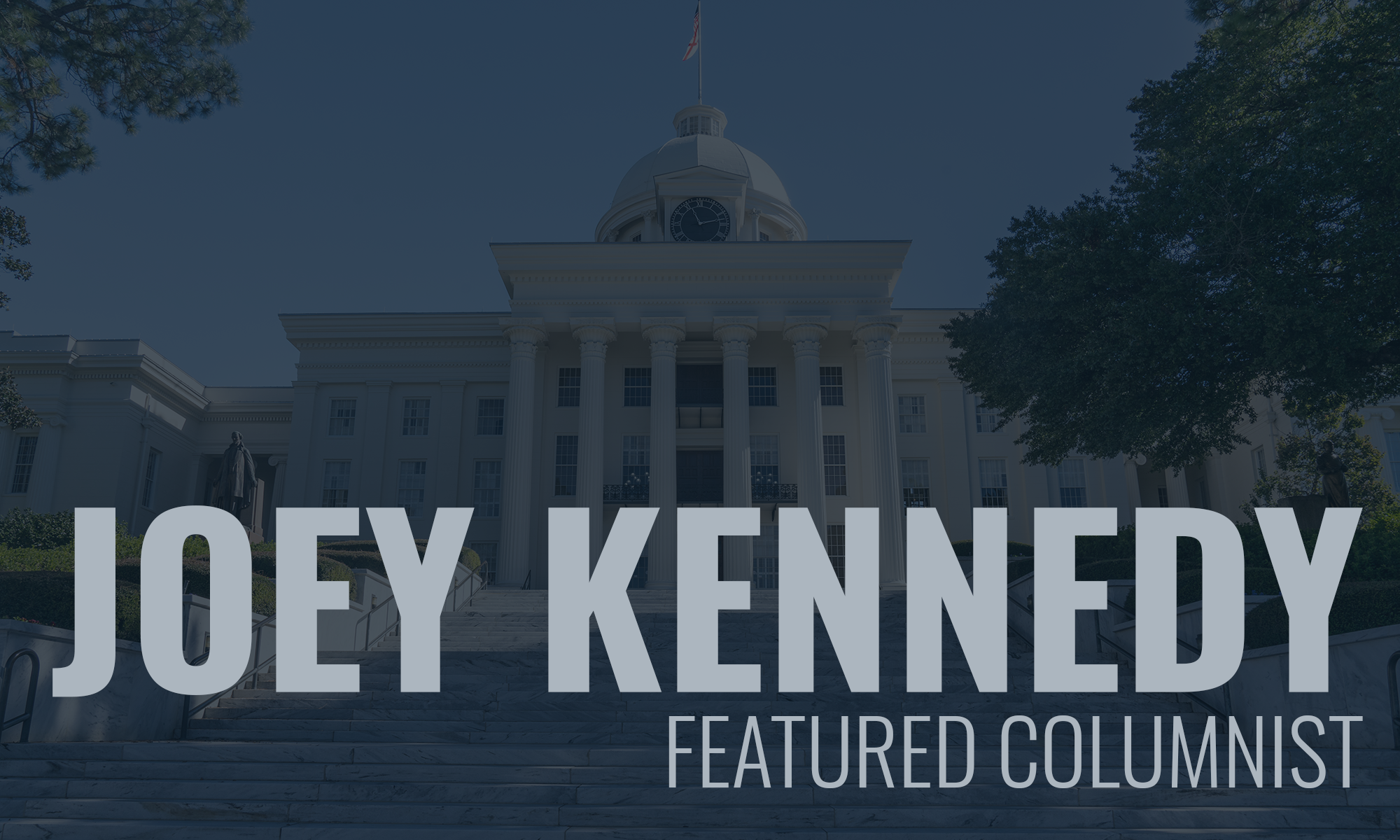 As expected, most Republicans in the U.S. Senate found Donald Trump not guilty of two articles of impeachment. On the first charge, abuse of power, the vote was 52-48 not guilty. Utah Sen. Mitt Romney broke with his party on that one.
The second charge, obstruction of Congress, Romney went back home so it was a straight party-line vote, 53-47.
If anything, the evidence was strongest on the obstruction of Congress count. Trump blocked witnesses and refused to turn over documents despite legal subpoenas from the U.S. House of Representatives. So Trump is absolutely guilty, in fact, if not in process, for obstruction.
He's guilty, too, of the abusing his power, though the mess with Ukraine isn't the first time. Trump began abusing the power of the president's office practically on his first day.
This was no surprise, though. The Republican Party has forever been co-opted. It's been the party of Trump for awhile, the Republicans generally scared to death to face Trump's vengeful wrath. As Trump showed in the State of the Union Tuesday night, he's a petty, petty, small-minded person. And, no, Speaker of the House Nancy Pelosi should not have ripped his speech in half at the end of the night for all to see. That was as petty as Trump refusing to shake Pelosi's hand as he took the podium.
From here, it's a great mistake for Democrats and other Trump opponents to mimic the contemptible president.
But this fact stands: Trump is forever impeached. And the cowardly Republicans in the House and Senate who let him off the hook will be forever on the wrong side of history.
To his credit, U.S. Sen. Doug Jones, D-Birmingham, did his duty and followed his oath. The former U.S. attorney, who successfully prosecuted a bomber of the 1963 16th Street Baptist Church where four little girls were murdered, knows the law and followed through as he vowed to do: weigh the evidence and decide based on the facts. Jones found Trump guilty on both impeachment resolutions.
Our other senator, Richard Shelby, R-Birmingham, followed the Stepford Republicans and voted not guilty.
More than a few Republicans who voted not guilty Wednesday for Trump had voted guilty during President Bill Clinton's impeachment, including the two-faced Shelby.
Everybody's calling the forever impeachment of Trump simply a partisan exercise. And it was. But it was the right thing to do, too.
Even though there were a few Republican senators who voted to acquit Clinton, that was a highly partisan affair, too. And the U.S. Senate in 1999 was much different than the U.S. Senate of today.
During those days, there were actually progressive and moderate Republicans in the Senate. Today, there are only Trump Republicans, with the exception of a few pretenders who, even so, are always scared to death to defy him.
No doubt Alabama Republicans are pleased with the result. There are fewer states with more enthusiasm for the narcissistic Trump than Alabama. Yet Doug Jones, who is facing a tough re-election bid this year, voted to convict the president, as he should have and regardless of his re-election..
It was absolutely the right call if Jones was going to fulfill his oath. Then, Jones always fulfills his oath.
"On the day I was sworn in as a United States Senator, I took an oath to protect and defend the Constitution. Just last month, at the beginning of the impeachment trial, I took a second oath to do 'impartial justice' according to the same Constitution I swore to protect," Jones explained in a prepared statement announcing his decision before the Senate vote on the unstable president's fate Wednesday afternoon. "These solemn oaths have been my guides during what has been a difficult time for our country. But I cannot and will not shrink from my duty to defend the Constitution and to do impartial justice."
And then, said Jones: "I have concluded that the evidence is more than sufficient to convict the President for both abuse of power and obstruction of Congress."
Complete and unmitigated integrity, unlike Trump himself, the Trump party, and the Trump toadies that make up our government now.
My hope is that the House continues to investigate the many Trump crimes. And now that he's been given a free pass by the Senate Republicans, he'll surely keep it up.
My hope is that Democrats, independents, and others not sucked in by Trump's twisted populism keep his awful record in front of voters. The demographics of our nation and, yes, even Alabama, are changing, and the swing is toward more intelligent voters who embrace progressive ideas. The change is slower here, but it's happening, and there's nothing the Angry White Men can do about it.
The Trump Republicans have irrevocably damaged their causes, but that's OK because their causes are rotten to the core.
Trump, meanwhile, will continue to find himself in trouble. At least until he's out of office next January.
Whatever happens in Alabama with Sen. Jones' re-election effort, he will be forever on the right side of history, and his demonstrated integrity will long outlive however many years he serves in the U.S. Senate.
Joey Kennedy, a Pulitzer Prize winner, writes a column every week for Alabama Political Reporter. Email: [email protected]
Print this piece
Opinion | Alabama close to allowing hot dogs to be rescued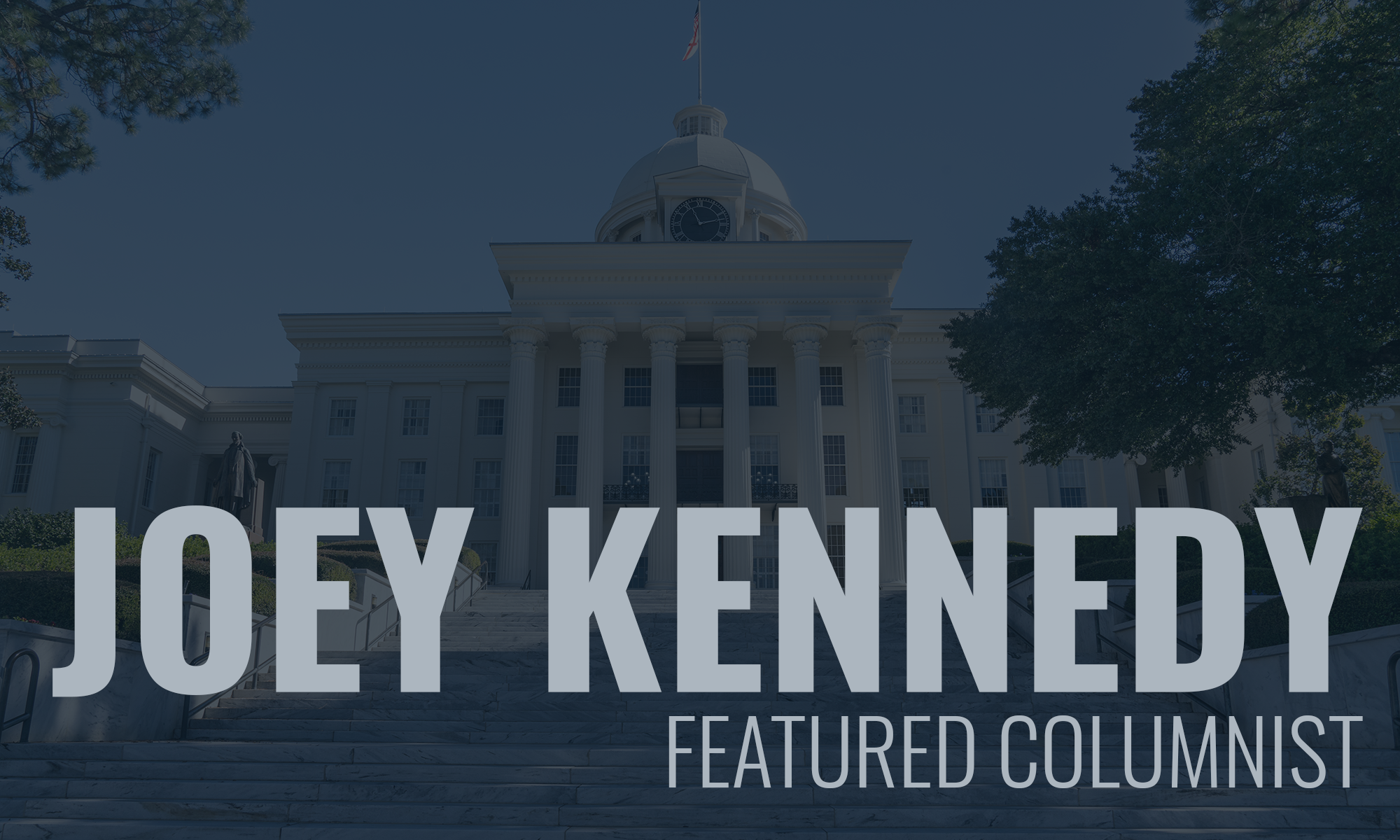 Most readers know that we've had a grumble of pugs for years. We lost four in the grumble last year. All of our dogs are rescues, and most of them have some disability: unable to walk well, blindness, incontinence, a perpetually crooked head.
And most of the pugs are elderly, so we expect to lose a few this year. Our youngest is Nellie Bly, at about 2 years old. We have a group of older pugs that are around 10-11 years old. Several came from puppy mills. One was surrendered to a vet tech when his owners took him to be put down because the owner's granddaughter wanted a different dog (I know!). The veterinarian naturally was not going to euthanize a healthy animal, and about a week later, Peerey came to us.
Pugs are bred to do one thing: Sit with their humans, mostly on their laps or next to them on the bed. All of ours are bed pugs. They snore; we adore.
I say all of this to underscore that Veronica and I know not ever to leave one of our dogs in a locked car, especially during the summer. But every year, we hear stories of the careless owners who leave their dog (or dogs) in the backseat of a vehicle while they run an errand. The errand takes longer than the owner thought, and heat builds in the car. Too often, that kills the pet, just like it does children, and that happens all too often as well.
As of 2019, 31 states had laws that either prohibit leaving an animal confined in a vehicle under dangerous conditions or provide civil immunity (protection from being sued) for a person who rescues a distressed animal from a vehicle.
Alabama – finally – is on the cusp of joining that group.
A bill (SB67) sponsored by Sen. Jimmy Holley, R-Elba, will allow good Samaritans to rescue pets left in a car if they are clearly in danger from either the heat or cold. The bill provides criminal immunity to civilians and grants civil and criminal immunity to law enforcement officers who rescue an animal.
Important, too, is that bill prevents owners from leaving their animals in a vehicle in a manner that creates an unreasonable risk of harm. If they do, they can be charged with second-degree animal abuse.
It doesn't take long for the situation in a vehicle to deteriorate, either. 
Even on a mild day, the heat inside a car can go off the rails. According to reports, if the outside temperature is 70 degrees (f), the interior of a vehicle can heat up to 89 degrees in 10 minutes. After a half-hour, the interior temp can be 104 degrees. Of course, it's much worse on hotter days.
At 80 degrees, a vehicle's inside temperature is at 99 degrees; after a half-hour, the animal is trying to survive in a 114-degree oven. And at 95 degrees, not an unusual June, July, or August temperature in Alabama, the inside temp of a vehicle is about 130 degrees.
Humans can't even survive long at those temperatures.
There are conditions before a good Samaritan can step up, but they're not unusual in states that already have similar laws: Among them:
■
The person has a good faith belief that the confined domestic animal is in imminent danger of suffering physical injury or death unless the domestic animal is removed from the motor vehicle;
■
T
he person determines that the motor vehicle is locked or there is no reasonable manner in which the person can remove the domestic animal from the vehicle;
■
B
efore entering the motor vehicle, the person notifies a peace officer, emergency medical service provider or first responder or an animal control enforcement agency or deputy of the confined domestic animal;
■
T
he person does not use more force than is necessary under the circumstances to enter the motor vehicle and remove the domestic animal from the vehicle.
■
Remains with the animal in a safe location in reasonable proximity to the motor vehicle until law enforcement or other first responders arrive.
■
Maintains control of the animal at all times to prevent harm to the animal or others.
There are other conditions that make less sense, however. The bill as passed 33-0 by the state Senate requires the ambient temperature in the vehicle be 99 degrees or higher before a citizen or first-responder can intervene.
I can tell you that a half-hour in a car at 95 degrees will kill a pug; a Lab or Golden might survive that temperature for awhile, but remember, every minute the car's interior is getting hotter. Pugs are brachycephalic – short nosed – and have trouble breathing outside at 80 or 85 degrees.
Other short-nosed breeds like English Bulldogs, French Bulldogs, and Boston Terriers, have the same issue. It's one reason why they snort and snore, even in the winter.
Generally, we can tell when a dog locked in a car is distressed, and few good Samaritans are going to be carrying a temperature gauge with them.
Still, the House needs to pass this bill as soon as possible. Spring and summer aren't that far off, and, no doubt, there will be animals to rescue.
Joey Kennedy, a Pulitzer Prize winner, writes a column every week for Alabama Political Reporter.
Email: [email protected]
Print this piece