Business Council of Alabama endorses Jeff Coleman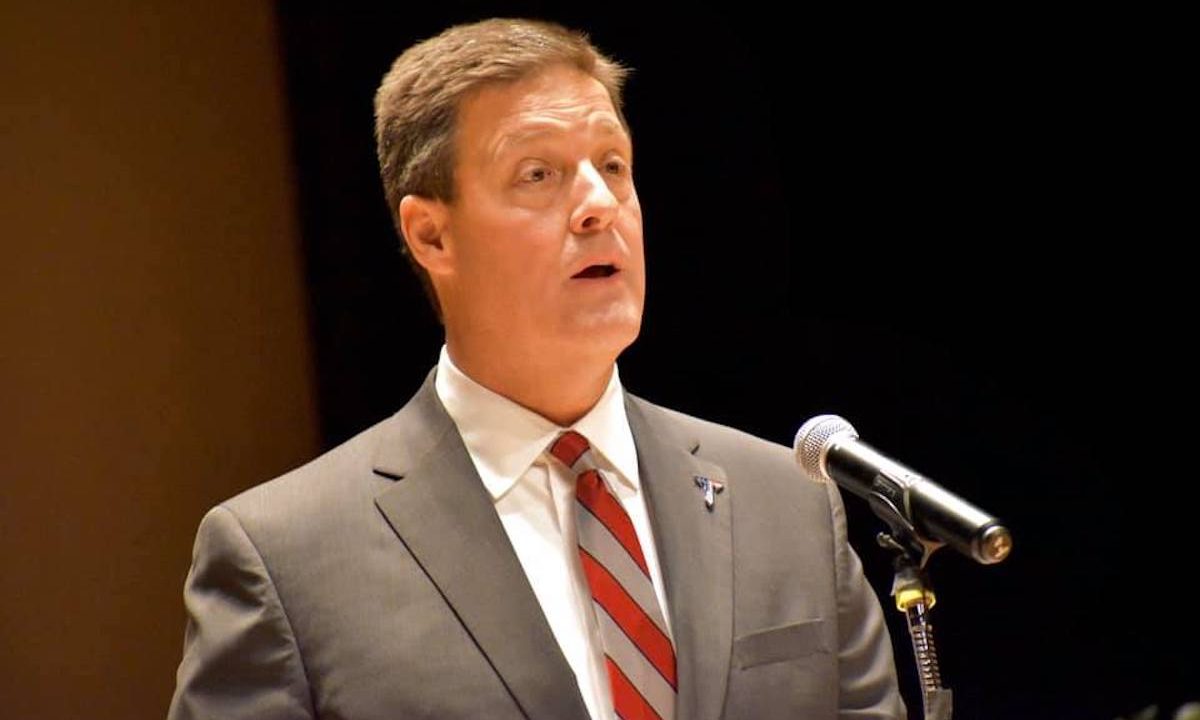 Dothan businessman Jeff Coleman announced Thursday that the powerful Business Council of Alabama has endorsed his candidacy for the open seat in Alabama's 2nd Congressional District.
"Having the support of our business community is a tremendous honor and I am very thankful," Coleman said in a statement. "Business leaders in our district are confident that I will go to Washington to be a voice for pro-business policies and will support President Trump's agenda of freedom and prosperity."
In the First Congressional District, BCA has endorsed State Representative Chris Pringle (R-Mobile). BCA has also endorsed incumbent Reps. Mike Rogers (R-Saks), Robert Aderholt (R-Haleyville), Gary Palmer (R-Hoover), and Terri Sewell (D-Selma). Palmer and Sewell do not have a major party opponent.
"These candidates come from diverse areas of our state but all of them share a true commitment to supporting common sense, pro-jobs policies," stated BCA Chairman of the Board John Mazyck of The Frazer Lanier Company, Inc. in Montgomery. "Whether through service in the private sector, the state legislature or Congress, these candidates have all clearly demonstrated their dedication to building a better Alabama. We are proud to support their candidacies and look forward to our local networks of job creators rallying around them in each respective district."
BCA describes itself as Alabama's foremost voice for business. The BCA is a non-partisan, statewide business association representing the interests and concerns of nearly 1 million working Alabamians through its member companies and its partnership with the Chamber of Commerce Association of Alabama. The BCA is Alabama's exclusive affiliate to the U.S. Chamber of Commerce and the National Association of Manufacturers.
BCA has not yet made an endorsement in the Fifth Congressional District where incumbent Mo Brooks (R-Huntsville) is facing a determined primary challenge from retired Navy Commander Chris Lewis.
FarmPAC, the political action committee of the Alabama Farmers Federation, has also announced that it has endorsed Jeff Coleman for the Second Congressional District.
Federation National Affairs Director Mitt Walker said that Coleman's conservative values, experience operating a family-owned business and status as a political outsider appealed to county Farmers Federation leaders.
"Over the last few months, Jeff Coleman has met with farmers and Federation leaders across District 2," Walker said. "His success as a fifth-generation businessman and commitment to growing the economy while protecting individual liberty resonated with our members. He understands the importance of agriculture and forestry to our state and nation. We are confident Jeff Coleman will fight for farmers and rural families as well as our military and veterans."
Coleman and his wife Tiffany live in Dothan and have three daughters.
Coleman said. "Agriculture is the state's number one industry, and I will be a champion for the hardworking farmers of this state. As a political outsider with a family business background, I am focused on creating jobs and growing the economy, and agriculture plays a huge rule in our state's economy. I will work tirelessly to support the men and women of this state who wake up every morning to play their part in feeding and clothing the world."
Jeff Coleman is Chairman of Coleman Worldwide Moving. He is a fifth-generation leader of the family-owned moving, storage, and transportation business that was established in 1914. Coleman Worldwide Moving is headquartered in southeast Alabama and is ranked as one of the top 30 largest private companies in the State of Alabama.
Coleman is one of the wealthiest people in the state. He was raised in Dothan, where he graduated from Northview High School, is an Eagle Scout, and was a member of the 1981 Football team that won the Alabama High School Football State Championship. He has a bachelor's degree from the University of Alabama and a Master's in Business Administration from Troy University in Dothan.
Coleman is a 2011 Graduate of Leadership Alabama and a 2015 Graduate of the Air War College National Security Forum. Jeff served two terms as the Civilian Aide to the Secretary of the Army for Alabama.
Congressional District 2 includes Autauga, Barbour, Bullock, Butler, Coffee, Conecuh, Covington, Crenshaw, Dale, Elmore, Geneva, Henry, Houston and Pike counties as well as portions of Montgomery County. Incumbent Martha Roby (R-Alabama) is not seeking another term in Congress.
Second Congressional District Martha Roby, R-Montgomery, is not running for re-election.
The Republican primary is on March 3.
Print this piece
Opponents accuse Tuberville of supporting amnesty for undocumented immigrants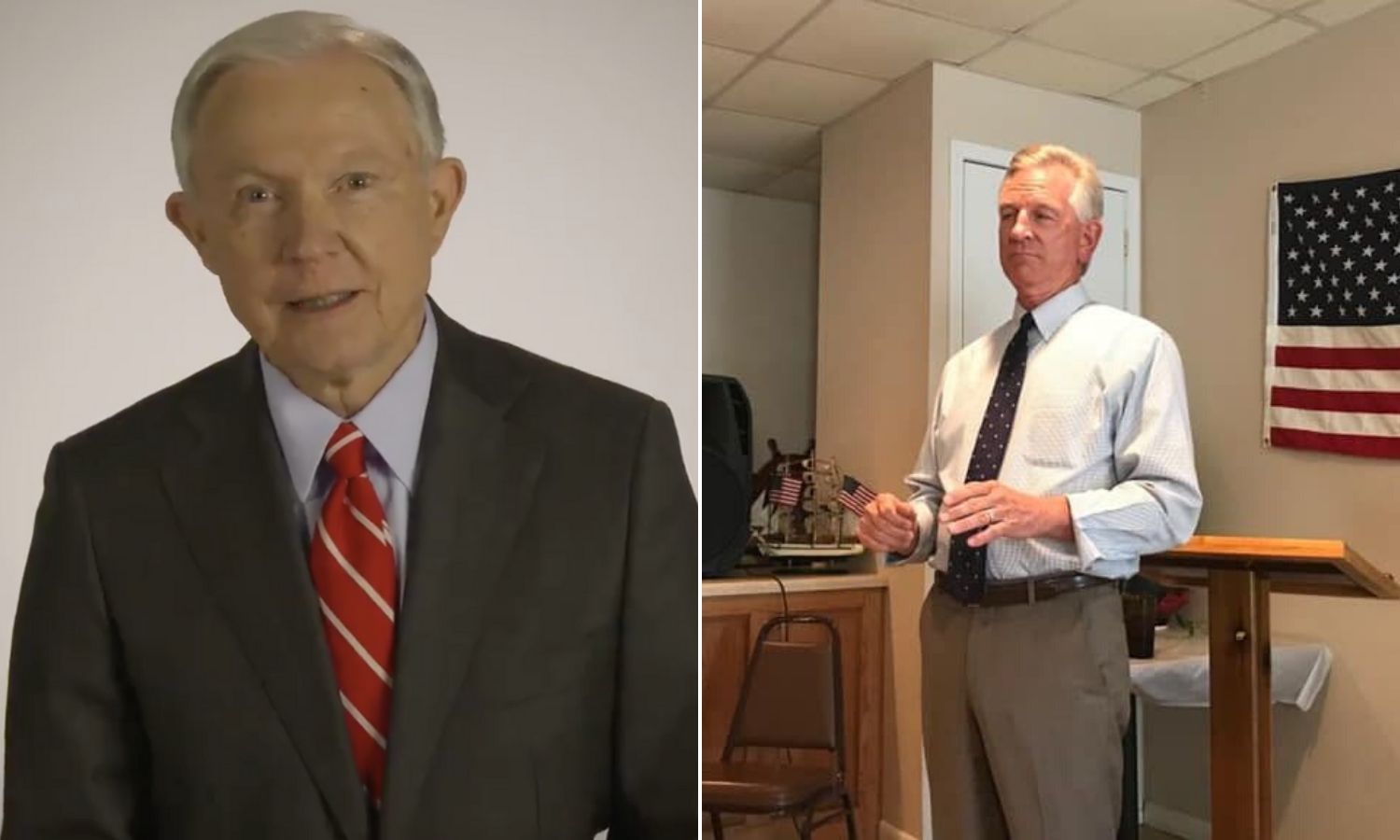 The Senate campaign is heating up as the top three candidates are all going negative. Former Auburn head football coach Tommy Tuberville has attacked Congressman Bradley Byrne (R-Montrose) and former Attorney General and Senator Jeff Sessions of being career politicians. Both Byrne and Tuberville have attacked Sessions for not having adequately served President Donald J. Trump (R) while Attorney General. Byrne has even attacked Tuberville's coaching abilities. The latest attacks on Tuberville accuse him of supporting amnesty for illegal aliens. Sessions even accused Tuberville of being a "tourist."
Wednesday, Sessions announced a new television ad called "Tuberville for Amnesty."
Byrne and Tuberville point to an August speech by Coach Tuberville when he said: "There are people coming across the border that need jobs… and we want them to come over here… Let em' come in and become citizens like we all became citizens."
The Tuberville campaign called the attack "fake news" on Twitter.
Sessions' campaign manager Jon Jones said, "Tuberville is claiming that his own words are 'fake news.' All of them? Tommy Tuberville needs to read the transcript. It is clear that Tuberville supports immigration amnesty, and he is attempting to trick Alabama voters to believe otherwise. In contrast, Jeff Sessions has done more than just say he wants to fix the border – he has already worked alongside President Trump to stop illegal immigration."
The new Sessions ad reads: "Tuberville is trying to trick you, hiding his support for immigration amnesty." Then plays an audio clip of the Tuberville comment from August
Tuesday, Byrne told reporters in Trussville: "I can tell you right now this issue about Tommy Tuberville's position on amnesty is a key issue. And so we're going to keep telling people about his position on that and let him explain why he doesn't think that's amnesty."
"Let em' come in and become citizens like we all became citizens," Tuberville is quoted in the ad.
Tuberville has denied supporting amnesty and says that he supports President Trump's immigration agenda.
The Sessions ad further charges: "And Tuberville's not even from Alabama, he's a tourist here. He lives, pays taxes and even votes in Florida."
On Tuesday, the Tuberville campaign responded with an attack ad of their own.
"The career politicians are desperate to hang on to their paychecks and power, so they have started airing negative ads full of false attacks and baseless distortions," Tuberville said. "Our new commercial allows us to respond with some hard truths about which candidate wants to drain the D.C. swamp and is tough enough to actually help President Trump get the job done."
The Tuberville ad has Byrne with former Secretary Hillary Clinton and Sessions with Congressman Adam Schiff (D-California) who led the impeachment effort against President Trump. The ad even connects Sessions and Byrne with Sen. Mitt Romney (the only Republican in either House of Congress who found that the President did anything wrong.)
State Representative Arnold Mooney, former Chief Justice Roy Moore, Ruth Page Nelson, and businessman Stanley Adair are also running for the Republican nomination for the Senate seat currently held by Doug Jones (D).
The Republican primary is March 3.
Print this piece