Opinion | Great examples of poor leadership
Let's talk about some great examples of poor leadership, unacceptable management, and illogical decision-making, coming from our Montgomery County School Board, Alabama State Department of Education, and the Montgomery City Council. Just a few days ago, the local School Board approved an unrealistic initiative, to increase the millage rates, concerning property taxes, to raise annual fees.
I don't know how much more, of this type assistance, that we can stand. This is not, the type help, we need. The following are reasons that I can't support this measure.
The city has one of the highest sales taxes in the nation, at ten-cents per dollar. The chairman of the State Legislature Education Trust Fund, has stated numerous times, that most education dollars are generated from sales taxes.
A homeowner who purchases a $150, 000 home, with a 30-year mortgage, will pay over $300,000 for total dollar payoff, due to the interest fees, exceeding the principal, or amount borrowed.
The Montgomery Public School System, is currently under state intervention, and take over status. Their accreditation status, is currently deemed, under review. The MPS has hired an attorney, and they are paying $400 per hour, so that the public is hoodwinked, into believing we need to pay them more money.
According to national data, our State Education system, is dead last in math.
Due to mandatory federal laws, concerning on-base and off-base education, for kids of military families, assigned to military installations; and Department of Defense Education Activity policies; the families assigned to Maxwell-Gunter AFB, are currently attending schools out of district. For instance, in counties such as Autauga, Elmore and Pike Road City Schools. Obviously, these military families and their children, still can't be properly served under the current low standards, poor academics, and unacceptable conditions, and the present state of the MPS. The federal law clearly states, that sufficient and adequate education, must be provided by the Local Education Agency, which is MPS.
Many of the parents assigned at Maxwell-Gunter, include our international allies from around the globe, and some of the best and brightest minds on the planet. Some are scientists, astronauts, physicists, top engineers, fighter pilots, top military strategists, professors, and instructors. Some adult military and civilian students, at the base military professional education schools; may be from top leader military families of other countries, and persons; who may be considered royal family members, within their nations. Additionally, our education game, must be raised, due to the new creation of our U.S. Space Force. Many space families from around the globe, will surely be attending schools at Maxwell-Gunter AFB.
While the county school system does have a few magnet schools that are doing well and are suitable for attendance, most are not.
Most of the positive compliments about the school system, are coming from the educators themselves, whom are evaluating themselves. Just a few days ago, State Superintendent Dr. Eric Mackey and MPS superintendent Dr. Anne Moore; were patting themselves on their backs about progress. The Alabama State Department of Education, on their own website, show agencies under their own authority who have been; and they will be evaluating, reporting, and making decisions about themselves. I highly recommend, that a top education agency, from outside our state, not closely tied to ALSDE, and their own websites, conduct a real evaluation, before the MPS is removed from its current intervention status. Public agencies evaluating themselves, are not going to take the proper corrective, nor punitive actions against themselves, and their own entities.
AdvancEd, now known as Cognia, is under the ALSDE authority, devised a color- coded evaluation system, that gave different factors, and ranges, which no one can calculate. The factors being measured, weights assigned to each factor, formulas, baselines, equations; still can't be verified for accuracy nor reliability, when tied to the colors. When persons create a system, and they can't explain it, and the numbers don't jive, it's probably not reliable, nor credible.
The Alabama Charter School Commission is also under the authority of the ALSDE. A new charter school in Montgomery, is currently under chaos, facing lawsuits and turmoil. A one -year old Charter School in Mobile is already on the failure list. Now we have, poorly performing schools under the flagship of MPS regular schools, and charter schools. My perception is that, we are being offered more junk—not more quality schools. Someone at the ALSDE, must put a freeze, on placing more poorly performing Charter schools into our communities.
Whites and middle-class blacks, have rightfully left the MPS system, and they have placed their kids in private schools, or they are home schooling their kids. Not long ago, I spoke with a white family with three kids. They were paying $45,000 per year, in costs for private school fees, and other charges. They are tax payers too. I highly recommend, that the State Legislature and Congress pass laws that will provide families, who are placing their kids in private schools; and homeschooling, be provided the per student dollar amounts; to defray some of their costs and fees. Right, now they are receiving nothing for their education tax dollars. They would have more options.
Public entities and taxpayer funded-school agencies, should not be rewarded for poor performances. Money can't remedy poor leadership, unacceptable management, nor continued illogical decision-making.
Most devasting, rather than consolidating, and closing many poorly performing schools, the MPS is adding more poorly performing charter schools, in an attempt to justify a property tax increase. Throughout the state, persons who are supposed to be running the Charter schools have departed in the dead of night; and no one can really nail down who is in charge. In the new, local Montgomery Charter School, many teachers have quit, and many complaints have been surfacing, about 10 bosses walking around; hitching up their pants, claiming that they are in charge.
Now, we all know very well, that is too much leadership and management, within one school building, for only one school, with a principal already on station.
Hopefully, some one within the Montgomery County Commission, and the County Legislative Delegation will stop the initiative to increase millage, based on the aforementioned issues. The one thing that is the biggest issue, and challenge, is the lack of Trust from the public, concerning the MPS and the ALSDE. In the past, the Montgomery County Commission, has strongly supported the millage-rate property tax increase.  I look forward that, they will do the right thing this time.
I hope that our leaders, will begin building an education system based on core values, such as honesty, integrity, trust, accountability, responsibility and prudent decision-making.
I highly recommend, that citizens vote yes on March 3, concerning the Appointed State Education Board Amendment (SB397), legislatively referred constitutional amendment. So that we can begin to build an education system, that all will, of which, be proud.
Another example of poor leadership, is coming from our Montgomery City Council. Concerning the implementation of Occupational Taxes in Montgomery. The following reasons are why I oppose it.
The City has a ten-cent sales tax, which is the highest in the nation. Many other cities, also used the unrealistic logic, that if employees don't live in the city; and they drive from outside the city, and work here; they should pay because they are using our city services. Every day, people who don't live in Montgomery shop in our city, and they pay for services, and all applicable taxes just like everyone else.
Montgomery is proposing to initiate, an occupational tax on Everyone who works in the city. Numerous residents are complaining, that if the occupational taxes are imposed, the amount of their annual occupational tax fees would exceed, the cost of their total annual residential property tax bill, of around $700. That would now be $1400 annually, for the property tax bill and the occupational tax fees.
Further, if government continues to take, more and more of employee earnings, we will become slaves. Most revealing, are the reasons most people are travelling, from outside Montgomery, is because of a poorly performing Montgomery County school system.
The travelling employees have the skills, knowledge and abilities to perform in the high skill jobs. Most are well educated, and they have the proper training needed to perform those tasks. They should not be punished for that.
Many city councils, copy what other cities do, and use their poor logic. The problem is, if you copy someone else's paper, they both receive F's for their grades.
Montgomery City Council members, local and State School Board members, must do a better job of educating and training its citizens. Additionally, make better original decisions, to really move our city and Great State forward. I thought that with all of the new committees being formed on the local School Board, and new city committees, that new ideas would be presented.
Too many persons are being placed on committees and boards, who are great at parliamentary procedures, and they are earning an A+; although in the wrong area.  We must ask the following persons to resign, from their current positions.  Those who arrive at meetings unprepared; members not providing solutions; those making appearances at meetings with no input; members who have conducted no research; persons who agree with other members when it's totally wrong; persons making decisions, not in the best interest of our country, state, county and city.
I fully support HB147 which recently passed in the House County Municipal Committee. The Bill would protect all workers from double taxation through occupational taxes.
As a former doctoral-level student in Public Administration, I was taught that a city's power and authority, are derived from the State Constitution and the State Legislature. Due to the supremacy clause. The Legislature can also change, and take away power from the cities.
In closing, I Love city councilmen Charles Jinright and Glen Pruitt. However, I must disagree with them on these issues, and I must do the right thing by supporting HB147. Respectfully, I'm asking the citizenry, to do the same.

Glenn Henry is retired from the U.S. Air Force. He has been a high school teacher and university adjunct professor. He has earned numerous IT Cisco certifications. He is a Certified Professional Ethical Hacker. He lives in Montgomery with his wife Teresa.
Opinion | On the Nov. 3 ballot, vote "no" on proposed Amendment 1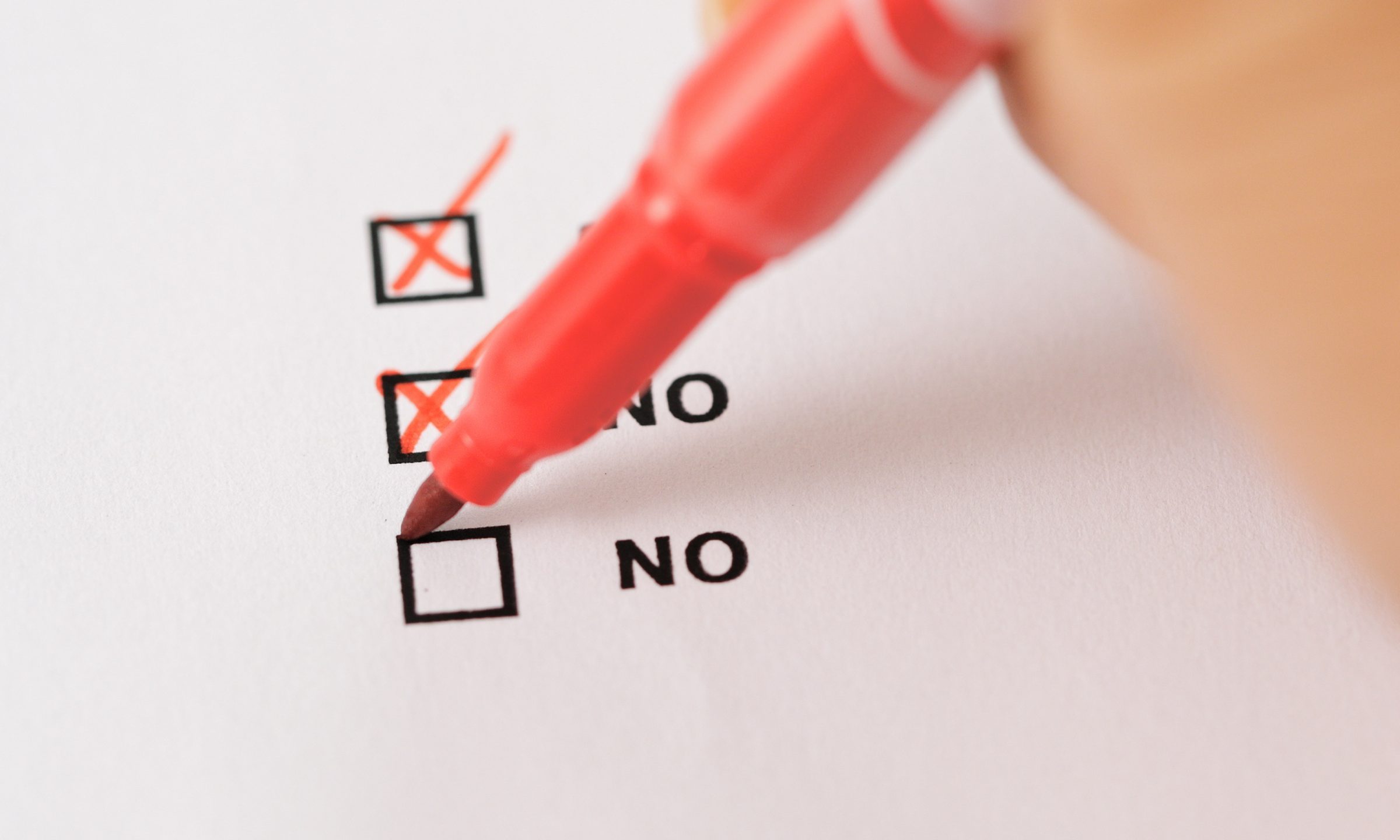 On Nov. 3, 2020, all Alabama voters should vote "no" on proposed Amendment 1. Vote no on Amendment 1 because it could allow state law changes to disenfranchise citizens whom the Legislature does not want to vote. Because Amendment 1 has no practical purpose and because it opens the door to mischief, all voters are urged to vote no.
Currently, the Alabama Constitution provides that "Every citizen of the United States…" has the right to vote in the county where the voter resides. Amendment 1 would delete the word "every" before citizen and replace it with "only a" citizen.
In Alabama, the only United States citizens who cannot vote today are most citizens who have been convicted of a felony of moral turpitude. These felonies are specifically identified in Ala. Code 17-3-30.1.
Without Amendment 1, the Alabama Constitution now says who can vote: every citizen. If voters approve Amendment 1, the Alabama Constitution would only identify a group who cannot vote. With Amendment 1, we, the citizens of the United States in Alabama, thus would lose the state constitutional protection of our voting rights.
In Alabama, no individual who is not a United States citizens can vote in a governmental election. So, Amendment 1 has no impact on non-citizens in Alabama.
Perhaps the purpose of Amendment 1 could be to drive voter turnout of those who mistakenly fear non-citizens can vote. The only other purpose for Amendment 1 would be allowing future Alabama state legislation to disenfranchise groups of Alabama citizens whom a majority of the legislature does not want to vote.
In 2020, the ballots in Florida and Colorado have similar amendments on the ballots. As in Alabama, Citizens Voters, Inc., claims it is responsible for putting these amendments on the ballots in those states. While Citizens Voters' name sounds like it is a good nonprofit, as a 501(c)(4), it has secret political donors. One cannot know who funds Citizen Voters and thus who is behind pushing these amendments with more than $8 million in dark money.
According to Citizen Voter's website, the stated reason for Amendment 1 is that some cities in several other states allow non-citizens to vote. My understanding is that such measures are rare and only apply to voting for local school boards.
And why would a local government's deciding that non-citizens can vote for local school boards be a state constitutional problem? Isn't the good government practice to allow local control of local issues? And again, this issue does not even exist in Alabama.
The bigger question, which makes Amendment 1's danger plain to see, is why eliminate the language protecting "every" citizen's right to vote? For example, Amendment 1 could have proposed "Every citizen and only a citizen" instead of deleting "every" when adding "only a" citizen. Why not leave the "every" citizen language in the Alabama Constitution?
Amendment 1 could allow Alabama new state legislation to disenfranchise some Alabama citizens. Such a change would probably violate federal law. But Alabama has often had voting laws that violated federal law until a lawsuit forced the state of Alabama not to enforce the illegal state voting law.  
The most recent similar law in Alabama might be 2011's HB56, the anti-immigrant law. Both HB56 and Amendment 1 are Alabama state laws that out-of-state interests pushed on us. And HB56 has been largely blocked by federal courts after expensive lawsuits.
Alabama's Nov. 3, 2020, ballot will have six constitutional amendments. On almost all ballots, Amendment 1 will be at the bottom right on the first page (front) of the ballot or will be at the top left on the second page (back) of the ballot.
Let's keep in our state constitution our protection of every voters' right to vote.
Based on Amendment 1's having no practical benefit and its opening many opportunities for mischief, all Alabama voters are strongly urged to vote "no" on Amendment 1.