Brooks announces that Alabama rocket launches NASA Solar Orbiter
Congressman Mo Brooks, R-Huntsville, announced that an Alabama built Atlas V rocket has launched the Solar Orbiter.
"Big news! Last night, NASA's Solar Orbiter was successfully launched atop United Launch Alliance's (ULA) Atlas V rocket," Rep. Brooks said. "The Atlas V is built at ULA's Decatur manufacturing facility and last night's launch was ULA's 135th consecutive successful mission. This mission jumpstarted a decade-long expedition to study the sun that will deliver never-before-seen views of the sun and provide new information on space weather. Congratulations to NASA and ULA on a successful start to an important mission."
The Solar Orbiter is a new collaborative mission between ESA (European Space Agency) and NASA to study the Sun. It was launched at 10:03 p.m. CST Sunday on a United Launch Alliance Atlas V rocket from Launch Complex 41 at Cape Canaveral Air Force Station in Florida.
Mission controllers at the European Space Operations Centre in Darmstadt, Germany have received a signal from the spacecraft indicating that its solar panels had successfully deployed.
In the first two days after launch, Solar Orbiter will deploy its instrument boom and several antennas that will communicate with Earth and gather scientific data. Solar Orbiter is on a unique trajectory that will allow its comprehensive set of instruments to provide humanity with the first-ever images of the Sun's poles. This trajectory includes 22 close approaches to the Sun, bringing the spacecraft within the orbit of Mercury to study the Sun and its influence on space.
"As humans, we have always been familiar with the importance of the Sun to life on Earth, observing it and investigating how it works in detail, but we have also long known it has the potential to disrupt everyday life should we be in the firing line of a powerful solar storm," said ESA Science Director Günther Hasinger. "By the end of our Solar Orbiter mission, we will know more about the hidden force responsible for the Sun's changing behavior and its influence on our home planet than ever before."
Solar Orbiter combines two main modes of study. In-situ instruments will measure the environment around the spacecraft, detecting such things as electric and magnetic fields and passing particles and waves. The remote-sensing instruments will image the Sun from afar, along with its atmosphere and its outflow of material, collecting data that will help scientists understand the Sun's inner workings.
"Solar Orbiter is going to do amazing things. Combined with the other recently launched NASA missions to study the Sun, we are gaining unprecedented new knowledge about our star," said NASA Associate Administrator for Science Thomas Zurbuchen. "Together with our European partners, we're entering a new era of heliophysics that will transform the study of the Sun and help make astronauts safer as they travel on Artemis program missions to the Moon."
Congressman Mo Brooks is serving in his Fifth term representing Alabama's Fifth Congressional District. Brooks is an outspoken proponent of the space program. NASA and its contractors, including ULA, are major employers in North Alabama.
Print this piece
Jones criticized for voting to limit Trump's war powers authority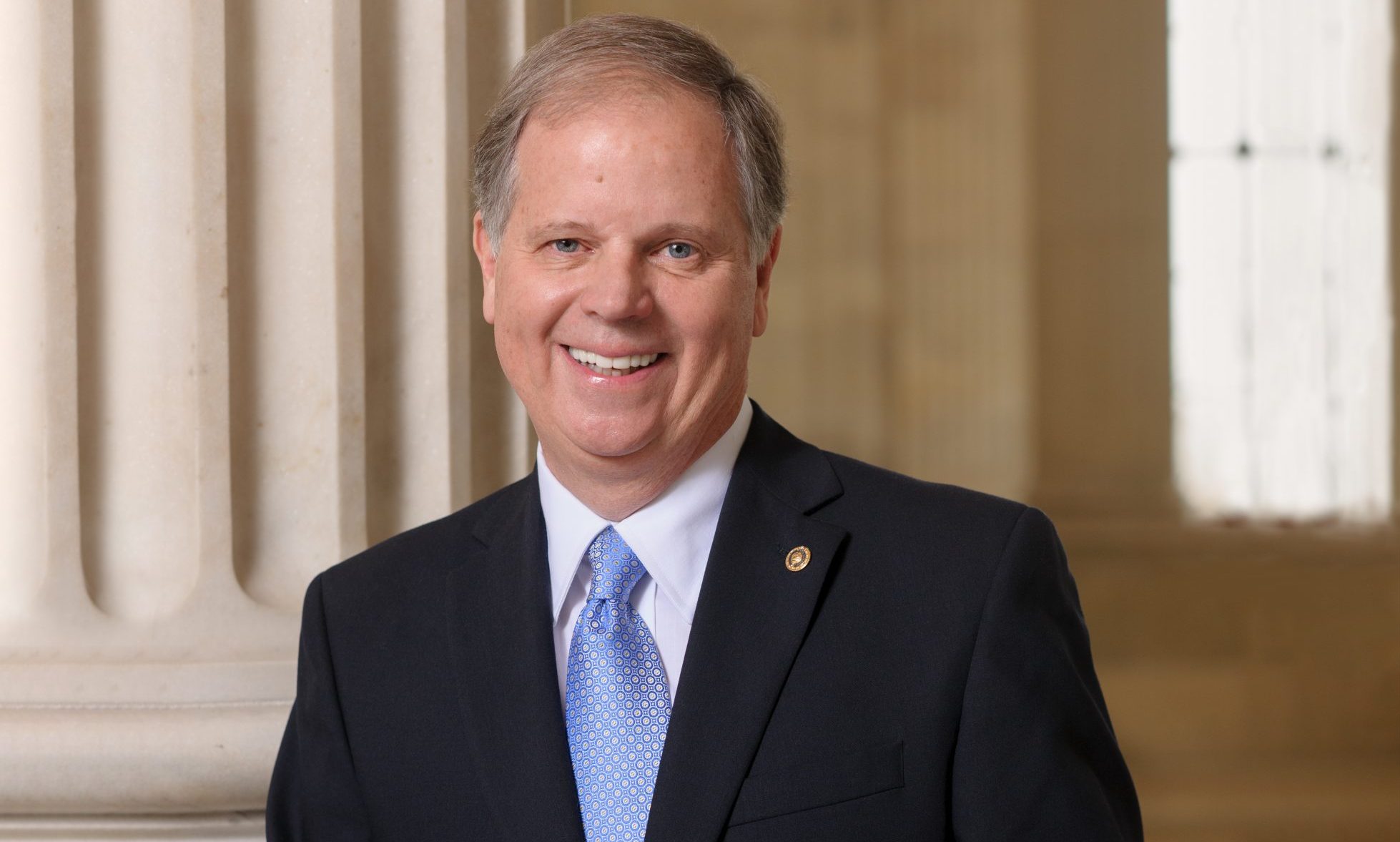 Thursday, U.S. Senator Doug Jones (D-Alabama) voted in favor of S.J.Res.68, a resolution which directs the removal of United States military from hostilities against the Islamic Republic of Iran that have not been authorized by Congress. Jones has been criticized by Republicans for voting to limit President Donald J. Trump's war powers on Iran.
"Before a President can lead us into war, he or she must first earn the support of the American people and also fulfill their solemn constitutional obligation to seek approval from Congress," Sen. Jones said in a statement. "While the President has the power to protect Americans in the case of an imminent attack, that authority does not extend to committing our service members to long-term hostilities unilaterally. This resolution sends a strong message that we will follow the Constitution and we will not send our troops into harm's way without the serious consideration and consent of the Congress."
Trump Victory National Finance Committee member Perry O. Hooper Jr. released a statement in response.
"Senator Jones once again turned his back on Alabama and voted as the leftwing Democrats commanded. He has no regard for the values, opinions or views of Alabamians," Hooper said. "He sees us as deplorables just like the elites of the Democratic party who have funded 80 percent of his doomed campaign for re-election.:
Hooper stated, "I whole heartily support the President who stated 'We are doing very well with Iran and this is not the time to show weakness… If my hands were tied, Iran would have a field day. Sends a very bad signal. The Democrats are only doing this as an attempt to embarrass the Republican Party.'"
"The Commander-in-chief must be free to work with his staff and his military leaders to conduct covert operations like the one that eliminated Iran's terrorist-in-chief General Soleimani," Hooper added. "You can't micromanage the war on terrorism. The Democrats in Congress are so filled with Trump Derangement Syndrome that no matter how much it would benefit our country and the world; they would never give Trump a "victory". If it came down to it, they would leak everything to the media no matter what the consequences."
Senator Jones is a cosponsor of the legislation and a member of the Senate Armed Services Committee. Eight moderate Republicans voted with the Democrats on the resolution.
Senator Jones has also been criticized by Republicans for his comments that he was "appalled" by Pres. Trump's actions following his acquittal on both Articles of Impeachment.
"Newsflash for Senator Doug Jones: Most Alabamians have been appalled by his actions his entire time in office," former Attorney General Jeff Sessions said. "It's about time we send Doug home, and replace him with someone who understands our values. Alabamians deserve a Senator they can be proud of again."
Sessions is a candidate for the Republican nomination for Jones' Senate seat.
The Republican primary will be on March 3.
Print this piece