Alabama Democratic Conference endorses Michael Bloomberg for president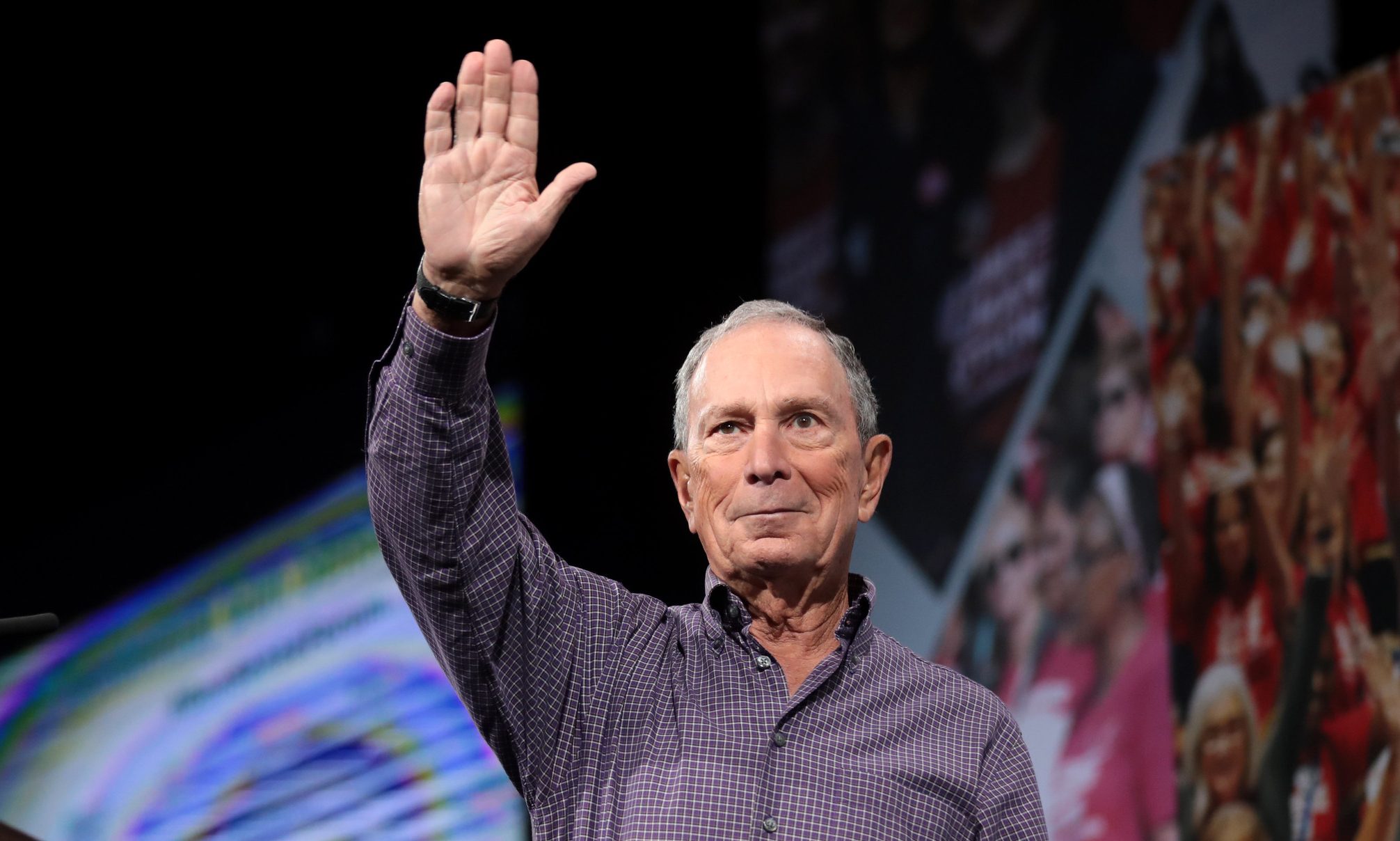 On Tuesday, the Alabama Democratic Conference released its March 3 endorsements. The ADC has endorsed New York City billionaire Mayor Michael Bloomberg.
Joe L. Reed is the Chairman of the ADC and the Vice Chair for Minority Affairs of the Alabama Democratic Party.
Reed said of Bloomberg, "He has shown a keen interest in the ADC. He has visited the state twice in the last two months."
The ADC endorsed candidates for national, state and local offices at its 60th Anniversary Convention.
Reed said that Bloomberg has a wealth of successful experience as a businessman and served twelve years as mayor of New York. Reed pointed out that New York City is larger than 35 states in the United States.
Bloomberg has not participated in Iowa or New Hampshire; but national polls show Bloomberg ranked in the top three nationwide among Democratic presidential candidates.
The ADC is also urging voters to vote NO on Amendment One, which would replace the elected State Board of Education with a commission appointed by the Governor.
The ADC liked both Kiani Gardner or James Averhart in Alabama's First Congressional District.
The ADC has endorsed Nathan Mathis in the Second Congressional District.
The ADC is supporting Laura Casey for Public Service Commission President; Fred Bell for State Board of Education; Monet McCorvey Gaines for Montgomery County District Judge, Place 1; Brooke Reid for the 15th Judicial Circuit, Place 2; Lloria Munnerlyn James for 15th Judicial Circuit, Place 7; Kechia Davis for Jefferson County 10th Circuit, Place 3; Martha Cook for Jefferson County District Judge, Place 1; Ruby Yvette Davis for Jefferson County District Judge, Place 7; and Tammy J. Montgomery for Sumter County District Judge.
Joe Reed has been one of the most powerful figures in Alabama Democratic Party politics for fifty years. Reed is the father of Montgomery Mayor Steven Reed. He has been an outspoken supporter of Alabama Democratic Party Chairwoman Nancy Worley, who is continuing her ongoing legal fight versus State Representative Christopher John England, D-Tuscaloosa, over the leaderships of the ADP.
Print this piece
Opponents accuse Tuberville of supporting amnesty for undocumented immigrants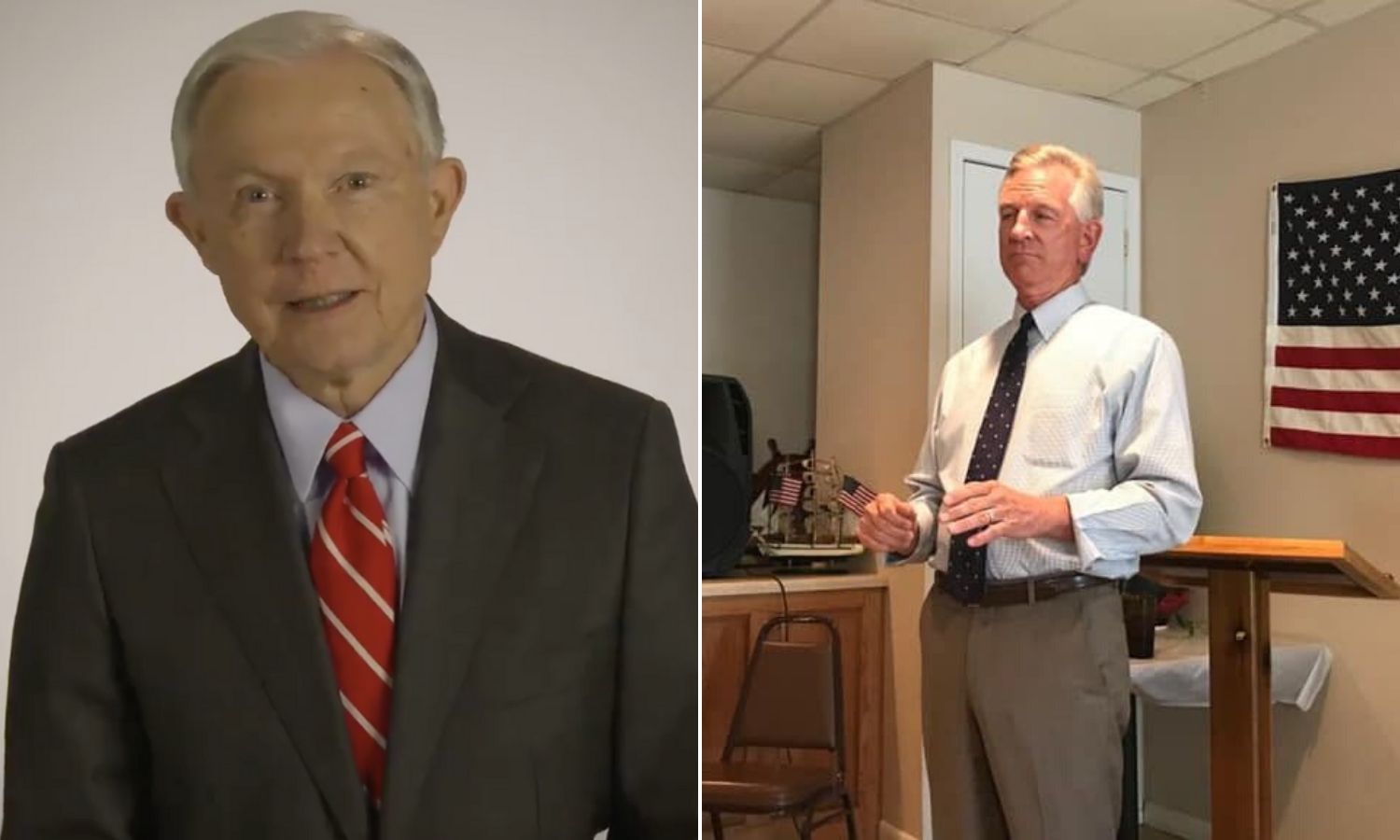 The Senate campaign is heating up as the top three candidates are all going negative. Former Auburn head football coach Tommy Tuberville has attacked Congressman Bradley Byrne (R-Montrose) and former Attorney General and Senator Jeff Sessions of being career politicians. Both Byrne and Tuberville have attacked Sessions for not having adequately served President Donald J. Trump (R) while Attorney General. Byrne has even attacked Tuberville's coaching abilities. The latest attacks on Tuberville accuse him of supporting amnesty for illegal aliens. Sessions even accused Tuberville of being a "tourist."
Wednesday, Sessions announced a new television ad called "Tuberville for Amnesty."
Byrne and Tuberville point to an August speech by Coach Tuberville when he said: "There are people coming across the border that need jobs… and we want them to come over here… Let em' come in and become citizens like we all became citizens."
The Tuberville campaign called the attack "fake news" on Twitter.
Sessions' campaign manager Jon Jones said, "Tuberville is claiming that his own words are 'fake news.' All of them? Tommy Tuberville needs to read the transcript. It is clear that Tuberville supports immigration amnesty, and he is attempting to trick Alabama voters to believe otherwise. In contrast, Jeff Sessions has done more than just say he wants to fix the border – he has already worked alongside President Trump to stop illegal immigration."
The new Sessions ad reads: "Tuberville is trying to trick you, hiding his support for immigration amnesty." Then plays an audio clip of the Tuberville comment from August
Tuesday, Byrne told reporters in Trussville: "I can tell you right now this issue about Tommy Tuberville's position on amnesty is a key issue. And so we're going to keep telling people about his position on that and let him explain why he doesn't think that's amnesty."
"Let em' come in and become citizens like we all became citizens," Tuberville is quoted in the ad.
Tuberville has denied supporting amnesty and says that he supports President Trump's immigration agenda.
The Sessions ad further charges: "And Tuberville's not even from Alabama, he's a tourist here. He lives, pays taxes and even votes in Florida."
On Tuesday, the Tuberville campaign responded with an attack ad of their own.
"The career politicians are desperate to hang on to their paychecks and power, so they have started airing negative ads full of false attacks and baseless distortions," Tuberville said. "Our new commercial allows us to respond with some hard truths about which candidate wants to drain the D.C. swamp and is tough enough to actually help President Trump get the job done."
The Tuberville ad has Byrne with former Secretary Hillary Clinton and Sessions with Congressman Adam Schiff (D-California) who led the impeachment effort against President Trump. The ad even connects Sessions and Byrne with Sen. Mitt Romney (the only Republican in either House of Congress who found that the President did anything wrong.)
State Representative Arnold Mooney, former Chief Justice Roy Moore, Ruth Page Nelson, and businessman Stanley Adair are also running for the Republican nomination for the Senate seat currently held by Doug Jones (D).
The Republican primary is March 3.
Print this piece