Bills could improve access to diversion programs, report notes high fees and roadblocks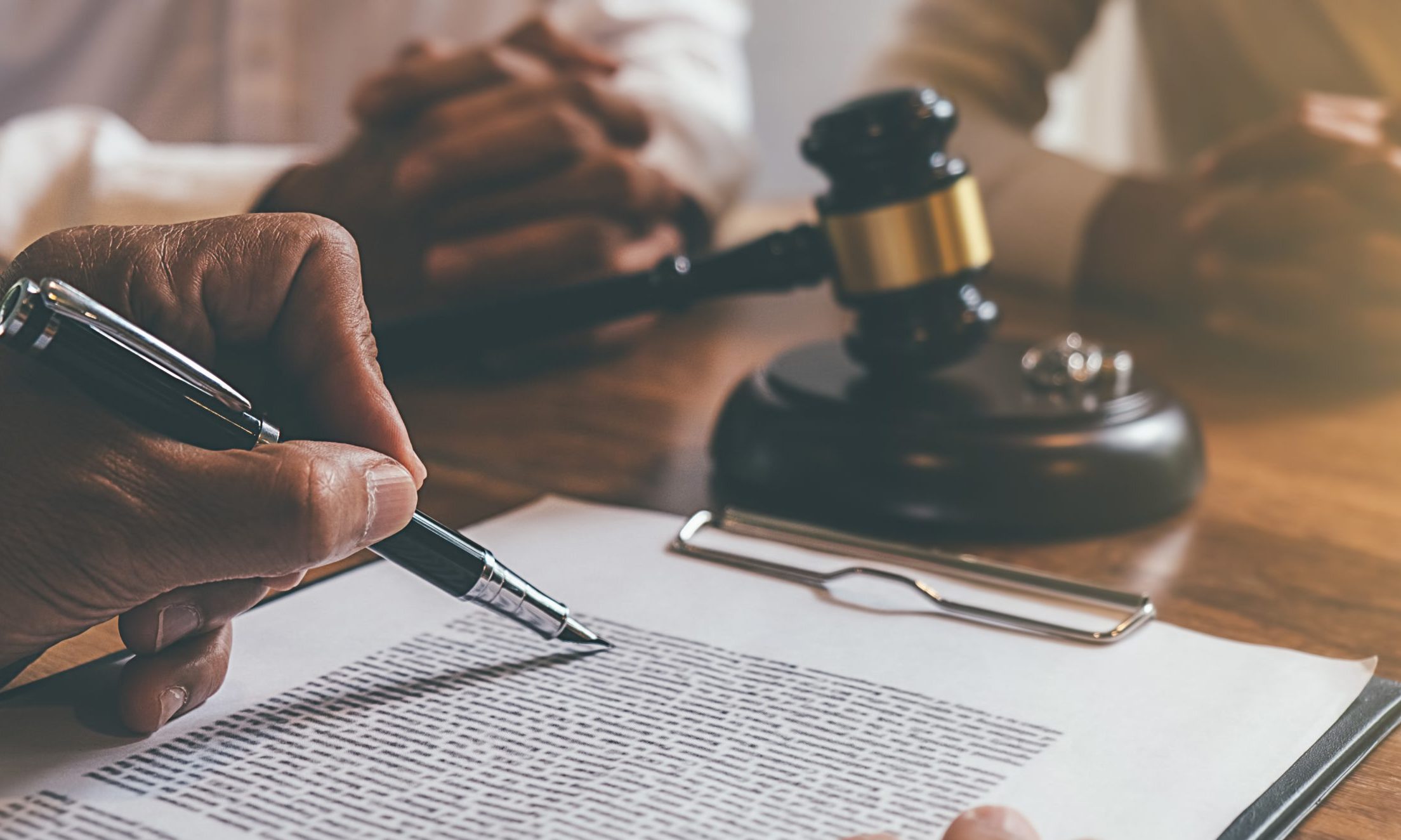 Bills recently introduced in the Alabama House and Senate aim to improve access to specialized courts and diversion programs, meant to get people the help they need and keep them from behind bars. 
Even with more access to those programs and courts, however, many can't afford the exorbitant fees to remain free, according to a report released this week by an Alabama nonprofit criminal justice reform advocacy group, which also found racial disparities and a lack of critical information on outcomes. 
Sen Cam Ward, R-Alabaster, told APR on Wednesday that his bill would help provide access to those programs to people who live in smaller communities, which don't have the money to afford them, by allowing judges to transfer municipal cases to circuit and district courts that do. 
Each participant – the defendant, the municipal court and the county court – would have to agree to transfer a case, according to the legislation. 
"You increase the opportunities for diversion, and smaller towns don't have it," Ward said. "It gives them a chance to avoid going to prison or going to jail." 
In order for a presiding circuit judge to transfer a case, all parties would have to agree to do so, and the defendant would have to qualify for the drug court, mental health court, veteran's court or diversion program, according to the bills. 
Rep. Jim Hill, R-Moody, introduced the House's version of the bill. Attempts to reach Hill on Wednesday were unsuccessful. 
The legislation promises a way out of serving time in county jails and prisons for low-level crimes, but even with more access, many of those programs are too costly for participants to afford, according to a report released Monday by Alabama Appleseed, which in 2018 and 2019 surveyed 1,011 people who had participated in those specialized courts and diversion programs. 
What researchers at Alabama Appleseed found was that most people in those programs are poor, making less than $14,999 a year, and paid a median of $1,600 for those diversion programs, or more than 10 percent of their income. 
"Close to half used high-cost payday or title loan," according to the report. "More than eight in ten gave up a necessity like food, rent, or prescription medication." 
Carla Crowder, executive director of Alabama Appleseed, in a message to APR on Wednesday said that to the extent that the legislation expands access to diversion, it looks like a step in the right direction. 
"But so much more is needed. Real reform of Alabama's inconsistent patchwork of diversion programs means no one is excluded because they're too poor to pay all the fees, or cannot take off work, or have small children to care for. And our research found all of these scenarios are far too common
Crowder said that there's also concern that the change could create new revenue streams for the various entities involved, which could result in more hardships for vulnerable low-income people charged with crimes. 
"Oftentimes new diversion programs spring up as a way to collect money from vulnerable people desperate to stay out of jail or prison. The last thing we need is more of that," Crowder said. 
Ward told APR that there are good points raised in the Appleseed report, and while he doesn't agree with all of the report's suggestions for fixes, he does believe there's room for improvement.
Among the report's recommendations for legislators is to "Establish and enforce uniform statewide standards for all diversion programs and alternatives to incarceration." 
Ward agrees, and said the state has "a sporadic nature of diversion programs. Some counties that work great, some not so much. Some, it's a pay-to-play system." 
"I do think some of these are absorbing, so I think Appleseed was correct on that," Ward said. 
Ward also said there needs to be more uniformity among the many different specialized courts and referral programs, and he agrees with the report's finding that there needs to be more transparency on the outcomes of such programs. 
Read the full report here. 
Among the the reports findings are: 
Disturbing Racial Disparities
In 2018, the Alabama Department of Corrections had 20,585 inmates in its custody population. Of those, 43 percent were white, while 56 percent were black. 
The same year the population of Community Corrections programs was nearly 60 percent white and 40 percent black. 
"The disparity between the racial demographics of the population in custody, who must bear the violence, danger, and misery of Alabama's prisons, and the racial demographics of those in Community Corrections, who enjoy a measure of liberty, is striking," the report reads. 
High fees
In Baldwin County, 18 months in a pretrial diversion program can cost a person  $3,010. 
The report notes that in Lee County, traffic cases can be disposed of through pretrial diversion for $673, DUIs are $1,183, while felony drug offenses cost $1,713. 
"Participants deemed poor enough for an appointed attorney can be required to pay an additional $500 in appointed attorneys fees, pushing the total cost for a felony above $2,000," the report reads. 
Of those polled by researchers 57 percent said they'd gone without food to pay to remain in the programs, 30 percent said they'd forgone paying on medical bills or for medication to do so and 12 percent said they failed to pay child support due to the costly programs. 
"42% admitted to committing a crime to pay diversion costs and fees; 29% sold drugs; 24% stole," the report reads. 
Lack of data, roadblocks to success 
"Alabama does not maintain any data on drug courts. The state does not maintain information about demographics, cost to participants, criminal charges, recidivism rates, length of time in drug court before graduation or termination, or any other data that would permit researchers, legislators, judges or anyone else to assess the efficacy of its drug courts." 
Researchers noted in the report that there is an employee of the Administrative Office of Courts who is doing some of that research, but that it's unclear if that data, if completed, will be made public. 
The difficulty of getting to required drug court appearances is exacerbated because "people are required to plead in to and attend drug courts in the jurisdiction where they are charged, not the jurisdiction where they live." 
One man, whom researchers witnessed at a drug court in Marengo County, had to drive from his home in Etowah County to get to the court, a 364-mile round trip. 
"For drug court participants who don't have licenses or who lack access to a vehicle of their own, this is a terrible obstacle, even an impossible one," the report reads.
Print this piece
Opinion | The "rule of law" has some exceptions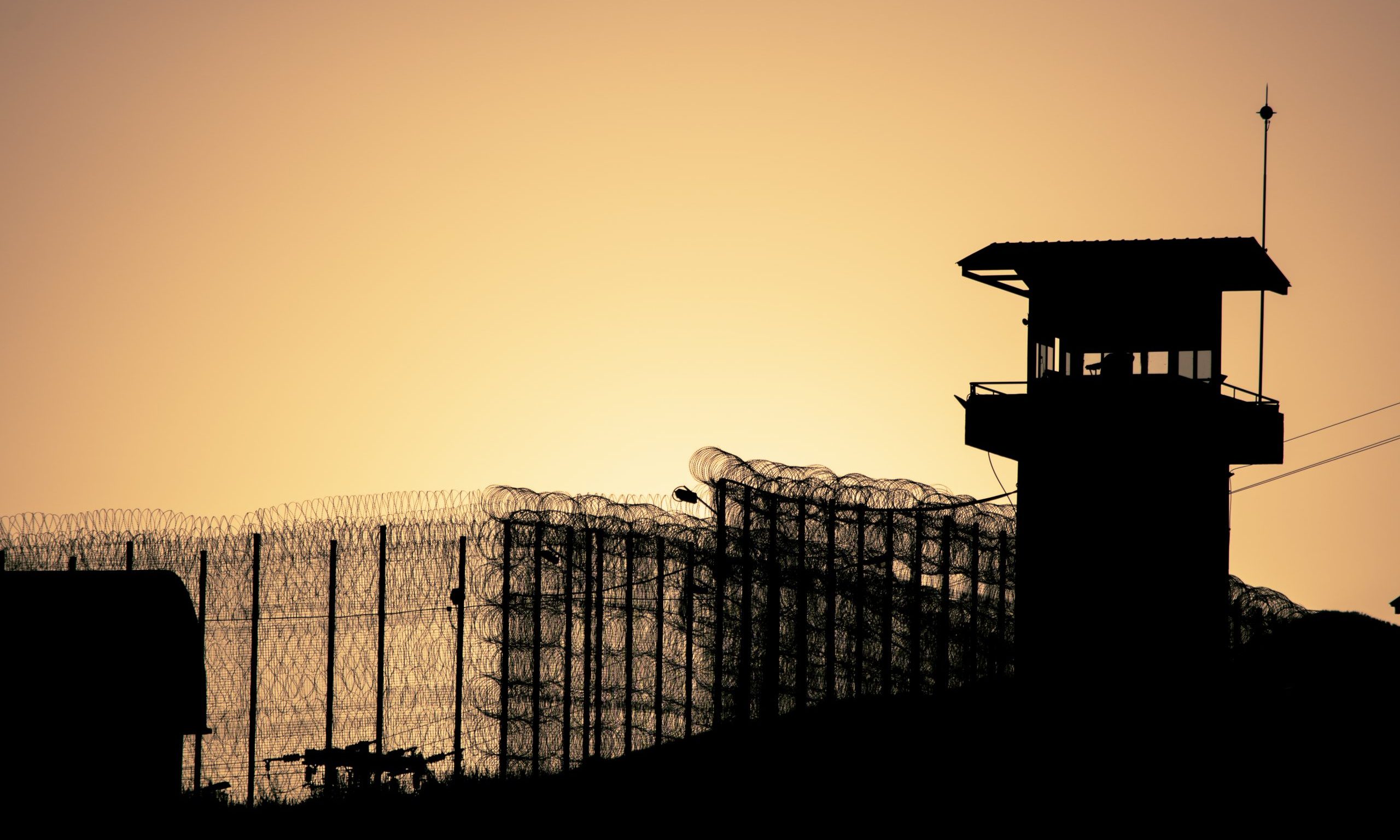 The State of Alabama murdered a man on Thursday night. 
Murder is what you call it when someone intentionally causes the death of another human for an unjustifiable reason. 
That fits with what Alabama did to Nathaniel Woods. 
Woods didn't kill anyone. Everyone associated with the case agreed on that. And the amount of mental gymnastics you have to perform in order to apply Alabama's "accomplice law" to Woods' involvement in the shooting deaths of three police officers is Cirque du Soleil worthy. 
But it didn't matter to the State of Alabama. Or Attorney General Steve Marshall. Or Gov. Kay Ivey. Or to the U.S Supreme Court. 
Everyone was cool with sticking the needle in Woods' arm because "the rule of law" must be followed. 
It's weird how the importance of the "rule of law" never comes into play when discussing ineffective counsel or improper jury instructions or a judge who improperly allows the victims' widows to recommend sentences to the jury — all of which, and more, happened in Woods' case — but "rule of law" becomes the absolute most important thing when it's time to carry out the execution in a flawed case. 
I mean, if the rule of law is actually that important to you, maybe start tidying up the processes that have repeatedly led to innocent men landing on Alabama's death row, and some of them winding up dead. 
If you need examples of this happening, let me point you to the movies made about those cases. All of them. 
If the rule of law matters to anyone, here's what it did to Nathaniel Woods: it failed him in the biggest way. 
To understand how, you have to know the story of Woods' arrest, so here's the quick version. He was at a home allegedly known as a crack house, and Birmingham police were at the door to serve a warrant. These cops apparently knew Woods, and he apparently knew them. They argued, and Woods said he didn't believe he had a warrant and refused to come out. 
So, the cops went in. According to court records from the prosecutors, Woods almost immediately surrendered and asked not to be maced. 
Not understanding what was happening, Woods' alleged accomplice, Kerry Spencer, who was asleep in a back room when cops broke through the door to arrest Woods, picked up an assault rifle and came out firing. He killed three of the cops and injured a fourth. 
This is why Nathaniel Woods was murdered by Alabama on Thursday. 
For another man's crimes. 
Oh, there was another explanation — one pushed by the prosecutors and by Marshall and Ivey the last two days — that makes so little sense it's hard to believe grownups are repeating it. 
In order to charge Woods under Alabama's accomplice law, which allows the state to hold people responsible for crimes they cause even if they're not the person who commits the act, the state had to show that Woods intentionally lured the officers into the home knowing they would be shot. 
To prove this, the state presented evidence that Woods and Spencer had argued with two of the officers earlier in the day, and that Woods had allegedly told one officer that if he would "take off that badge," Woods would "(mess) him up." There were allegedly other threats made back and forth. And then everyone went on their way. 
But according to the prosecutors — and wrap your head around this — Woods knew they would be back with a warrant later and set up a trap to murder them. 
That's the only way the accomplice statute can be applied here. Woods had to know the shooting was going to occur and he had to cause it to happen, which means he had to anticipate the police would come back looking for him and he had to arrange for Spencer to shoot them (or at least know that Spencer would shoot them). 
For the record, Spencer finds that just as silly as you. He has been consistent in his testimony that Woods had no idea that he was going to shoot the officers and that Woods played no role in the shooting. 
Didn't matter. Woods was still arrested and charged, and that was the first failure. 
He received a lawyer who had no experience with capital murder cases and advised his client that a plea deal offered by the state for 20-25 years — Marshall inexplicably denied in a letter on Wednesday that a deal was offered, despite this plea deal being mentioned numerous times in court filings — shouldn't be taken because the state had to prove that he participated in the crime. This was bad advice. 
So, Woods was failed again. 
A number of appeals deadlines were missed — failed again — and Woods' ever-changing attorneys — failed again — attempted to file late appeals for rehearings. The criminal appeals court and Alabama Supreme Court refused to hear those late appeals, which argued ineffective counsel, among other things — and he was failed again. 
And, of course, you know the failures that happened on Thursday night, when all of the people who could have stopped this travesty instead hid behind a "rule of law" excuse to do nothing. To keep up the appearances of tough-on-crime politicians. To tout their "law and order" record. 
Which is odd, because you'd think stopping improper executions would be part of law and order.
Print this piece