Bills could improve access to diversion programs, report notes high fees and roadblocks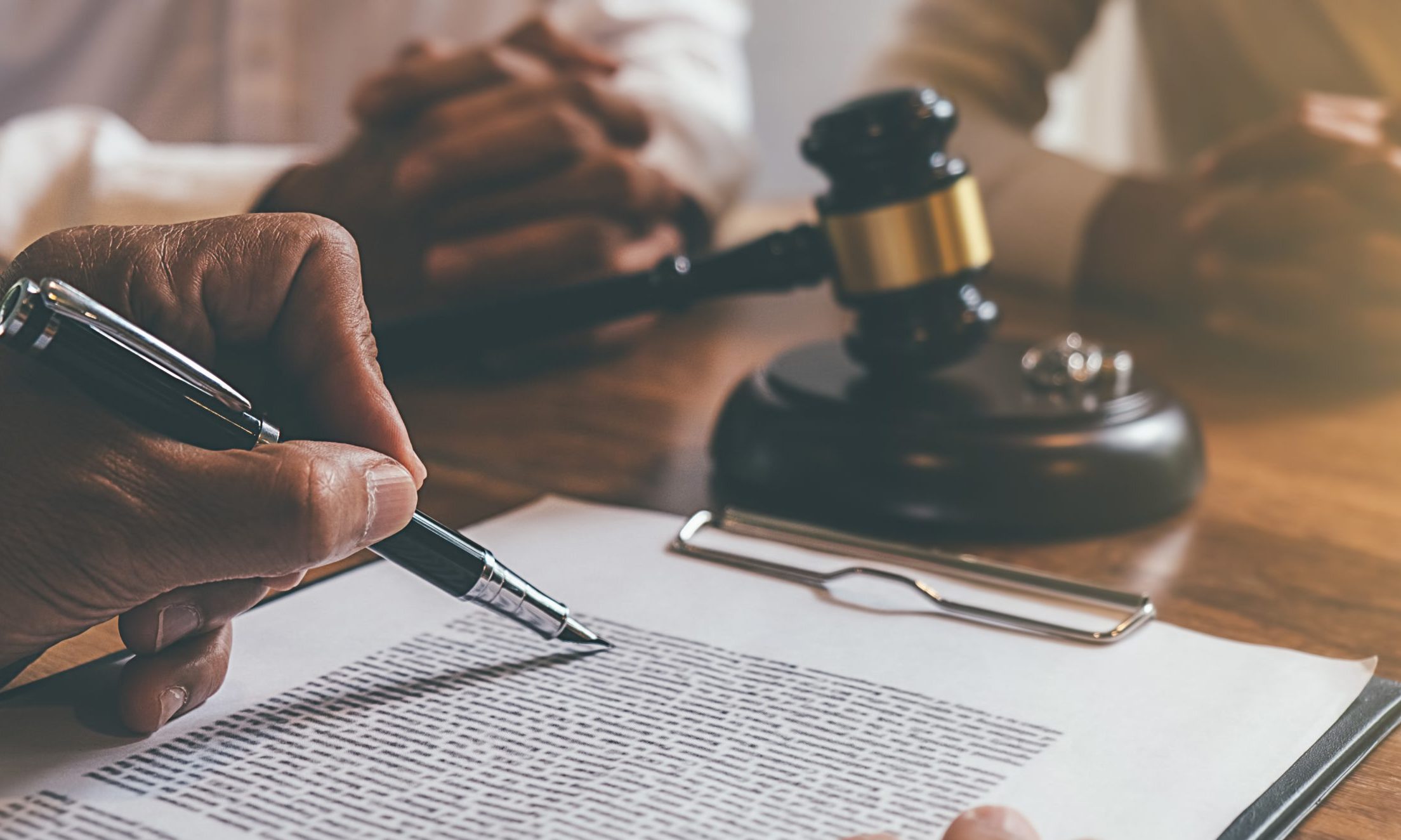 Bills recently introduced in the Alabama House and Senate aim to improve access to specialized courts and diversion programs, meant to get people the help they need and keep them from behind bars. 
Even with more access to those programs and courts, however, many can't afford the exorbitant fees to remain free, according to a report released this week by an Alabama nonprofit criminal justice reform advocacy group, which also found racial disparities and a lack of critical information on outcomes. 
Sen Cam Ward, R-Alabaster, told APR on Wednesday that his bill would help provide access to those programs to people who live in smaller communities, which don't have the money to afford them, by allowing judges to transfer municipal cases to circuit and district courts that do. 
Each participant – the defendant, the municipal court and the county court – would have to agree to transfer a case, according to the legislation. 
"You increase the opportunities for diversion, and smaller towns don't have it," Ward said. "It gives them a chance to avoid going to prison or going to jail." 
In order for a presiding circuit judge to transfer a case, all parties would have to agree to do so, and the defendant would have to qualify for the drug court, mental health court, veteran's court or diversion program, according to the bills. 
Rep. Jim Hill, R-Moody, introduced the House's version of the bill. Attempts to reach Hill on Wednesday were unsuccessful. 
The legislation promises a way out of serving time in county jails and prisons for low-level crimes, but even with more access, many of those programs are too costly for participants to afford, according to a report released Monday by Alabama Appleseed, which in 2018 and 2019 surveyed 1,011 people who had participated in those specialized courts and diversion programs. 
What researchers at Alabama Appleseed found was that most people in those programs are poor, making less than $14,999 a year, and paid a median of $1,600 for those diversion programs, or more than 10 percent of their income. 
"Close to half used high-cost payday or title loan," according to the report. "More than eight in ten gave up a necessity like food, rent, or prescription medication." 
Carla Crowder, executive director of Alabama Appleseed, in a message to APR on Wednesday said that to the extent that the legislation expands access to diversion, it looks like a step in the right direction. 
"But so much more is needed. Real reform of Alabama's inconsistent patchwork of diversion programs means no one is excluded because they're too poor to pay all the fees, or cannot take off work, or have small children to care for. And our research found all of these scenarios are far too common
Crowder said that there's also concern that the change could create new revenue streams for the various entities involved, which could result in more hardships for vulnerable low-income people charged with crimes. 
"Oftentimes new diversion programs spring up as a way to collect money from vulnerable people desperate to stay out of jail or prison. The last thing we need is more of that," Crowder said. 
Ward told APR that there are good points raised in the Appleseed report, and while he doesn't agree with all of the report's suggestions for fixes, he does believe there's room for improvement.
Among the report's recommendations for legislators is to "Establish and enforce uniform statewide standards for all diversion programs and alternatives to incarceration." 
Ward agrees, and said the state has "a sporadic nature of diversion programs. Some counties that work great, some not so much. Some, it's a pay-to-play system." 
"I do think some of these are absorbing, so I think Appleseed was correct on that," Ward said. 
Ward also said there needs to be more uniformity among the many different specialized courts and referral programs, and he agrees with the report's finding that there needs to be more transparency on the outcomes of such programs. 
Read the full report here. 
Among the the reports findings are: 
Disturbing Racial Disparities
In 2018, the Alabama Department of Corrections had 20,585 inmates in its custody population. Of those, 43 percent were white, while 56 percent were black. 
The same year the population of Community Corrections programs was nearly 60 percent white and 40 percent black. 
"The disparity between the racial demographics of the population in custody, who must bear the violence, danger, and misery of Alabama's prisons, and the racial demographics of those in Community Corrections, who enjoy a measure of liberty, is striking," the report reads. 
High fees
In Baldwin County, 18 months in a pretrial diversion program can cost a person  $3,010. 
The report notes that in Lee County, traffic cases can be disposed of through pretrial diversion for $673, DUIs are $1,183, while felony drug offenses cost $1,713. 
"Participants deemed poor enough for an appointed attorney can be required to pay an additional $500 in appointed attorneys fees, pushing the total cost for a felony above $2,000," the report reads. 
Of those polled by researchers 57 percent said they'd gone without food to pay to remain in the programs, 30 percent said they'd forgone paying on medical bills or for medication to do so and 12 percent said they failed to pay child support due to the costly programs. 
"42% admitted to committing a crime to pay diversion costs and fees; 29% sold drugs; 24% stole," the report reads. 
Lack of data, roadblocks to success 
"Alabama does not maintain any data on drug courts. The state does not maintain information about demographics, cost to participants, criminal charges, recidivism rates, length of time in drug court before graduation or termination, or any other data that would permit researchers, legislators, judges or anyone else to assess the efficacy of its drug courts." 
Researchers noted in the report that there is an employee of the Administrative Office of Courts who is doing some of that research, but that it's unclear if that data, if completed, will be made public. 
The difficulty of getting to required drug court appearances is exacerbated because "people are required to plead in to and attend drug courts in the jurisdiction where they are charged, not the jurisdiction where they live." 
One man, whom researchers witnessed at a drug court in Marengo County, had to drive from his home in Etowah County to get to the court, a 364-mile round trip. 
"For drug court participants who don't have licenses or who lack access to a vehicle of their own, this is a terrible obstacle, even an impossible one," the report reads.
Prosecution accepts misdemeanor plea in high-profile environmental administrator's case 
The plea deal came shortly before Jefferson County Circuit Court Judge Stephen C. Wallace was to hear arguments on selective and vindictive prosecution.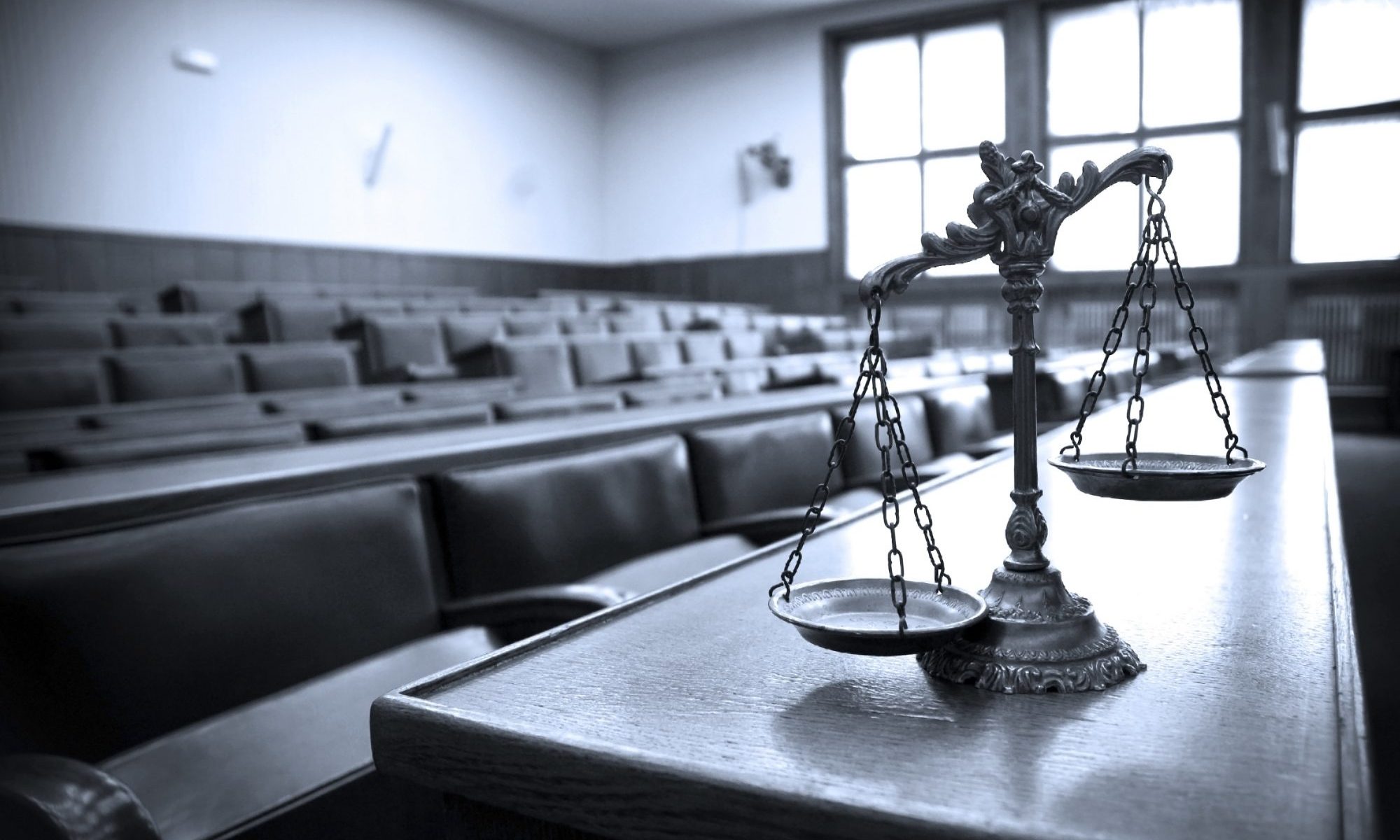 Almost two years ago, Trump administration EPA Region 4 Administrator Onis "Trey" Glenn III was charged with more than a dozen state felony ethics violations. On Monday, he pleaded guilty to three misdemeanor charges after reaching a plea agreement with the prosecution.
The plea deal came shortly before Jefferson County Circuit Court Judge Stephen C. Wallace was to hear arguments on selective and vindictive prosecution.
According to a statement from the Ethics Commission at the time, Glenn, along with former Alabama Environmental Management Commissioner Scott Phillips, was charged after a Jefferson County grand jury returned indictments against the two on Nov. 9, 2018, according to a statement from the Ethics Commission.
Rather than moving forward with the case, prosecutors dropped the felony charges against Glenn. They opted to reach an agreement to accept a plea on three counts of "unintentional" violations of the ethics code. Glenn received a two-year suspended sentence for his actions.
"In the interest of efficiency, we were pleased to take advantage of the opportunity to resolve this matter," Glenn's attorney Matt Hart told APR when reached for comment. "My client pleaded to unintentional, misdemeanor violations of the ethics law, and the matter is concluded."
Questions surround the prosecution's decision to settle the case for a confession to minor offensives in such a high profile case. Still, from the beginning, the case was marred by allegations that the Alabama Ethics Commission's lawyers had mishandled the investigation and indictments.
Indictments against Glenn and Phillips were reported by AL.com even before the pair was arrested or served with the indictments. In AL.com's report, Ethics Commission Executive Director Tom Albritton said that then-Jefferson County District Attorney Mike Anderton had requested the Ethics Commission help indict the two men.
As first reported by APR, shortly after Glenn and Phillips' indictments, Albritton and his team's actions raised serious questions about the process that led to charges against the two men. APR reported that Albritton and Ethics Commission lawyer Cynthia Propst Raulston approached Anderton, and he did not request help with the case from the commission, as was reported in AL.com.
Later, APR confirmed that the Ethics Commission approached Anderton, contradicting Albritton's public statement. In a sworn statement given on Feb. 9, 2019, Anderton said it was Ethics Commission lawyers who approached him, as first reported by APR in November of last year.
According to Anderton, in the fall of 2018, Propst Raulston approached him because "she had a case she wanted to present to the Jefferson County Grand Jury."
He further states, "I told Ms. Raulston that I would facilitate her appearance before the grand jury but that my office did not have the resources to support her case. I also told her that she would have to prosecute the case herself."
These and other aberrations came into sharper focus when Hart — the state's most famous prosecutor of his generation turned defense attorney — began diving into the particulars of the prosecution's case.
Glenn's defense argued from the start that procedural process was circumvented when Albritton and Propst Raulston took the complaint directly to a grand jury rather than the Ethics Commission as prescribed by the Legislature.
An ethics commissioner told APR privately that the commission was never informed about a complaint against the two men, nor was the investigation.
According to internal sources, actions taken by Albritton and Propst Raulston created turmoil at the commission and raised a question about who would prosecute the case on the state's behalf.
During the process, Albritton, Propst Raulston, and other attorneys for the commission asked the attorney general's office to take over the case; however, according to sources within the office, the AG turned them down after a review found "statutory problems" with how the case against Glenn and Phillips was handled.
In a motion to dismiss, the defense said, "In sum, the Ethics Commission Staff trampled Mr. Glenn's rights in obtaining the indictment without giving him his required notice and an opportunity to be heard as required by the Alabama Ethics Act, and then after indictment denied him notice as guaranteed by the Grand Jury Secrecy Act and failed to protect his presumption of innocence as required by the Rules of Professional Conduct."
While not explicitly noted in the motion to dismiss, the relationship between environmental group GASP and the prosecution was a subject that would have been heard in the hearing on selective and vindictive prosecution.
Immediately following Glenn and Phillips' indictment, GASP posted a celebratory tweet, even taking credit for the indictment.
Just so y'all know, Gasp made this possible. We were the ones whose presentation was shared by Glenn and Phillips. We paid for the exhibits in PACER so we could piece this story together. We did the leg work and the organizing. We need your support to keep doing it! https://t.co/5ubmIMciEQ

— GASP (@gaspgroup) November 13, 2018
Former GASP director Stacie Propst is the sister of Ethics Commission lawyer Propst Raulston who presented the case to the Jefferson County grand jury.
While many in the environmental community celebrated Glenn's indictment, the defense argued the prosecution took an illegal short cut to indict him, which denied Glenn due process and amounted to selective and vindictive prosecution.
Monday's plea agreement ended the two-year drama without further exposure as to what happened behind the scene. Phillips's case is still pending.