Senate Health Committee bill advances despite clash between ophthalmologists, optometrists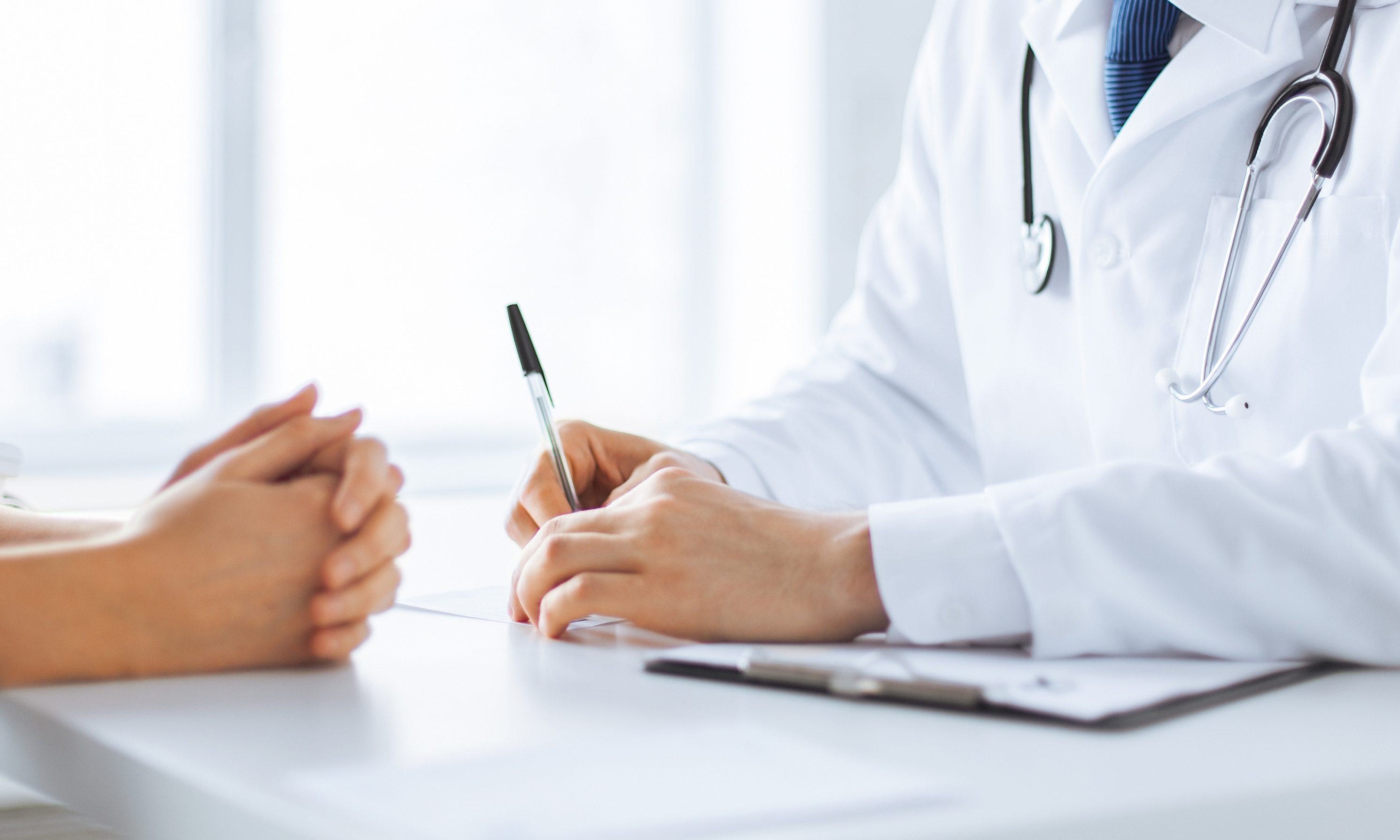 The Alabama Senate Health Committee last week narrowly voted to give a favorable report to a bill that would allow Alabama optometrists to expand their scope of practice to include seven procedures that are currently performed exclusively by ophthalmologists.
Senate Bill 66 is sponsored by State Senator Tom Whatley (R-Auburn).
Whatley said that he has eye issues and has been treated by both ophthalmologists and optometrists over the years. This bill would improve access to care for people in rural Alabama.
Ophthalmologists are doctors who have been to medical school and have chosen to specialize in eyes. Optometrists are doctors who have to optometry school to study treating conditions of the eye.
The Chairman of the Senate Health Committee is Senator Jim McClendon, R-Springville. McClendon is an optometrist and is a cosponsor of the legislation.
The bill would expand the scope of practice of optometrists to perform: injections, excluding injections into the posterior chamber of the eye to treat any macular or retinal disease; incision and removal of a chalazion; removal and biopsy of skin lesions involving the lid and adnexa; laser capsulotomy; laser trabeculoplasty; laser peripheral iridotomy; and corneal crosslinking.
Ophthalmologists like Dr. Chris Girkin Chair of the Department of Ophthalmology at the University of Alabama oppose the bill.
Optometrists support expanding their scope of practice to include these procedures, which currently are only performed by the ophthalmologists. The ophthalmologists and the Alabama Medical Association oppose expanding the scope of practice of the optometrists. These medical doctors say their objection are relayed to patient safety not a turf war between professions.
A similar bill was defeated in the legislature last year. That bill, also sponsored by Sen. Whatley, would have expanded the scope of practice for the optometrists to make those seven procedures. That bill also would have allowed optometrists to perform LASIK surgeries and make injections into the posterior chamber of the eye to treat conditions, such as diabetic retinopathy and macular degeneration. LASIK "laser-assisted in situ keratomileusis" is the most commonly performed laser eye surgery to treat myopia (nearsightedness), hyperopia (farsightedness) and astigmatism.
Chairman McClendon said that the optometrists have dropped the LASIK surgeries and the injections into the posterior chamber of the eye. McClendon said that the optometrists have offered to compromise and the ophthalmologists have refused to accept any expansion of the current scope of practice for optometrists.
Whatley said that SB66 would expand healthcare options for Alabamians particularly rural Alabamians. There are ophthalmologists in just 24 Alabama counties while 57 counties are served by optometrists.
Dr. Brendan Wyatt said, "I am a board-certified ophthalmologist and Vice president of the Association of Ophthalmologists. I practice in Dallas County."
Dr. Wyatt said that SB66 would be, "Giving non-surgeons the ability to perform surgery on our poorest most vulnerable citizens."
Wyatt disputed that there was an "Access to care problem. That is not true."
Wyatt said that the optometrists said that the information provided by the optometrists, "Shows Autauga County as not having an ophthalmologist. I pay $2000 a month for a satellite office there."
Wyatt said that another ophthalmologist has a satellite office in Marengo County. "You guys have been fed false information. We did our own research using Medicare billing data. Over 91 percent of our population is within a 30 minute drive to an ophthalmologist and 98 percent are within an hour drive to an ophthalmologist.
Wyatt took, "Issue with this being safe and no harm will be done. These lasers cause controlled explosions in your eyeball." "I implore you to do the right thing and kill this bill."
McClendon said that optometrists are being trained how to do all of these procedures in optometrist school and that Alaska, Kentucky, Arkansas, Louisiana, and Oklahoma all already allow optometrists to perform these procedures.
Senator Cam Ward, R-Alabaster, said, "I want to make sure that we don't do something that ham string us going forward."
Dr. Josh Driver is an optometrist and the immediate past president of the Alabama Optometric Association.
Dr. Driver said that passing SB66, "Would improve access to care for thousands of Alabamians."
"This bill would address some of the open ended questions in the bill last year," Driver said. "These are seven in office procedures that do not require anesthesia." All of them are being taught in optometry school. UAB is graduating optometrists and they are leaving our state for states where they can better practice their profession. This is about improving access to optometry care for all of Alabamians not just those who live in a major city.
Dr. Chris Girkin is the Chair of the Department of Ophthalmology at the University of Alabama.
Girkin said that he is currently researching model of providing access to care for rural Alabama more effectively through other models including telehealth that can be done without increasing the scope of practice of optometrists.
Dr. Girkin warned that if this bill passes then every optometrist will add a laser to their practice and up to 20 percent of their patients could be negatively impacted.
Dr. Rob Pate, an optometrist, told the Alabama Political Reporter that medical doctors spend time learning to birth babies and do all of the things that they do before deciding what they want to specialize in. We spend all of our education studying the eye and conditions of the eye.
McClendon said that there are quite a few scope of practice bill that are ready to come forward soon. All of these bills were killed last year by the Alabama Medical Association who doesn't want to compromise on anything.
The legislature limits the scope of practice of optometrists, nurse practitioners, pharmacists, chiropractors, nurse midwives, lay mid-wives , etc. Many of these professions want expanded scopes of practice.
Whatley made a motion to give a favorable report to the bill. There were several ayes. McClendon did not ask for nays and said the ayes have it. This meeting is adjourned.
Sen. Tim Melson, R-Florence, said that he wanted it on the record that he is opposed to this.
Sen. Larry Stutts, R-Sheffield, said that Robert's rules of Order were violated in the vote.
SB66 now can be considered by the full Alabama Senate.
Print this piece
Legislature returns to a much different Statehouse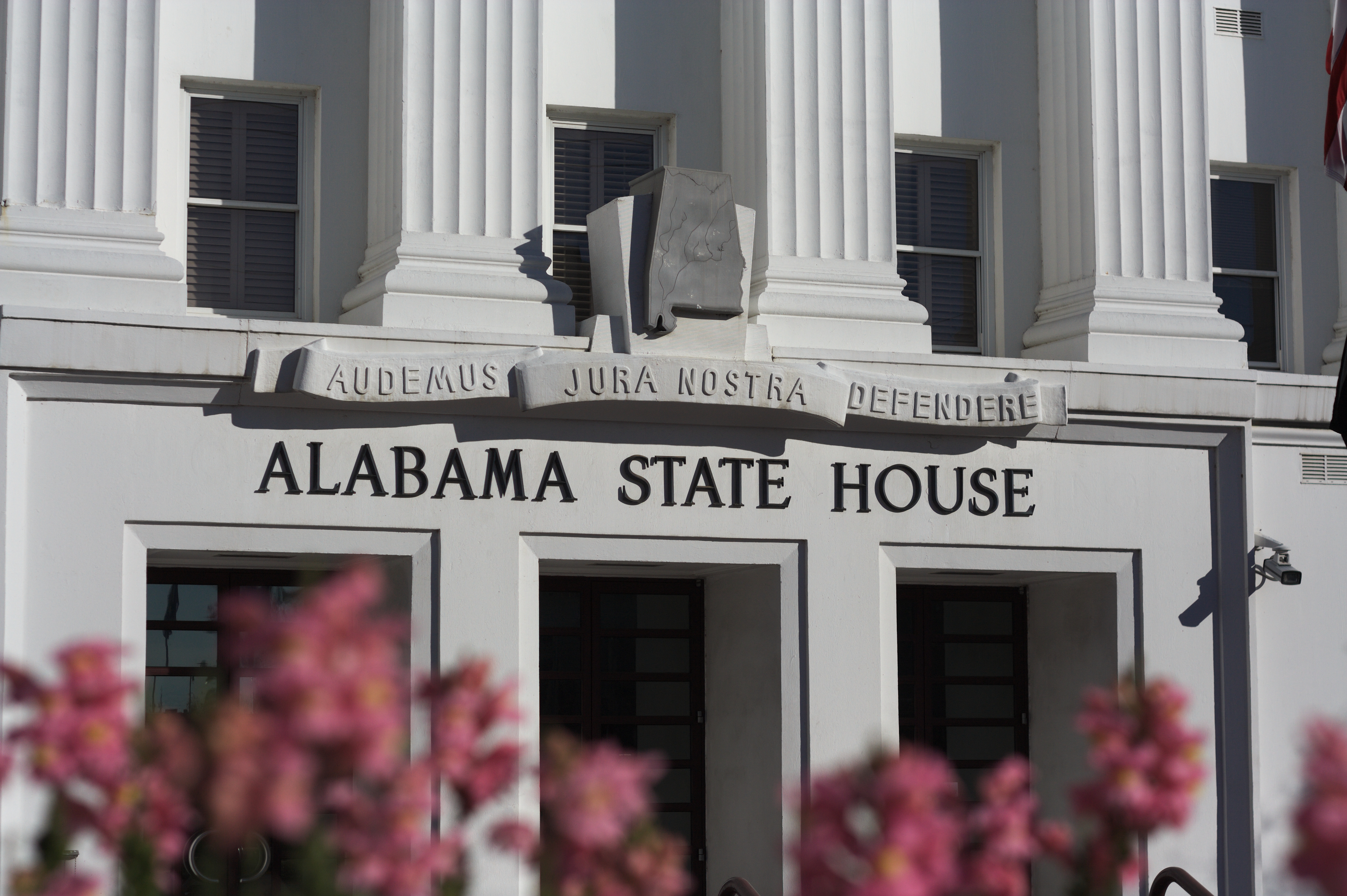 The Alabama Legislature will return from their spring break vacation Tuesday, but nothing is the same as it was two weeks ago.
Monday, the press was informed that the corps will be removed from the press rooms behind the chambers. Those rooms are being given to the legislators so that they can sit the necessary six feet apart. The press will move to the gallery looking down on the House Chambers. That will be our space exclusively as the public and the lobbyists are barred. The additional space will allow members of the press to also stay a minimum of six feet apart to avoid transmission of the coronavirus.
The Alabama Political Reporter asked if we would still have access to the fifth-floor lobby where citizens and lobbyists regularly met with members of the legislature who stepped off of the House floor. APR was told that we would not have access to any part of the fifth floor except by appointment and that extended to the entire Statehouse building.
Legislators were told in a conference call that if they feel sick, are showing symptoms of anything that they should just stay away from today's meeting which is not essential. Legislators will gavel in and set April 17 as their next meeting date.
The reason they have to gavel in is that if they do not the session would automatically end and the constitutionally mandated budgets for the 2021 fiscal year beginning on October 1 have not been passed yet.
State Rep. Tim Wadsworth, R-Arley, said that the legislator spoke with Gov. Kay Ivey and her team as well as legislative leaders.
Wadsworth said that they were told that conference calls are helpful and that members will receive a letter detailing the procedures to be followed by the members for the rest of this legislative year. There will be no visitors in the State House and all voting will be by voice so there will be no touching of voting machines.
The governor was to participate in a conference call with President Donald Trump and Vice President Mike Pence later that day.
Ivey told them that Alabama will test for counterfeit supplies and watch for coronavirus scams and that the state will have an advance web site operating later this week. The state is, "Working with various Alabama companies to manufacture and produce various medical safety products."
Wadsworth said that they were told that the state had had 831 confirmed cases of COVID-19 and 15 reported deaths, though not all had been confirmed by the Alabama Department of Public Health, by that morning and that there were over 2500 deaths already in the United States.
Wadsworth said that the subject of hospitals came up. Hospitals are looking at expanding their ICU (intensive care unit) areas to deal with the demand for intensive care beds by COVID-19 patients. Hospital rooms are freeing up due to the elimination of elective procedures.
Wadsworth said also that the Apple Company, through President Tim Cook, is delivered 100,000 N-95 masks and surgical masks, the schools will not reopen physically this year, and teachers, workers and aides will practice social distancing when they go back into the school buildings on April 6,
Wadsworth said that State Superintendent Eric Mackey told them that the focus will be on graduating and getting students ready for this year. The State Board of Education building is being cleaned.
Legislators were informed that the Alabama National Guard is ready for when they are needed.
Wadsworth said that they were told that teletherapy will be used for mental health patients except for extreme patients. A 24/7 mental health help telephone lines available and that mental health patients are only being discharged when teletherapy is available at home.
Wadsworth said that State Finance Director Kelly Butler assured them that, "All vendors are being paid." In the first six months of the fiscal year revenue held up good; but that he anticipates a decline though in revenues for the last six months of the current fiscal year. Butler did not anticipate calling for proration due to the strong first six months of the year. $300 million is being moved from the stabilization fund to the education trust fund (ETF) to ensure stable budget.
The 2020 legislative session will end by May 18.
Print this piece