House committee fails to advance "gender is real" legislation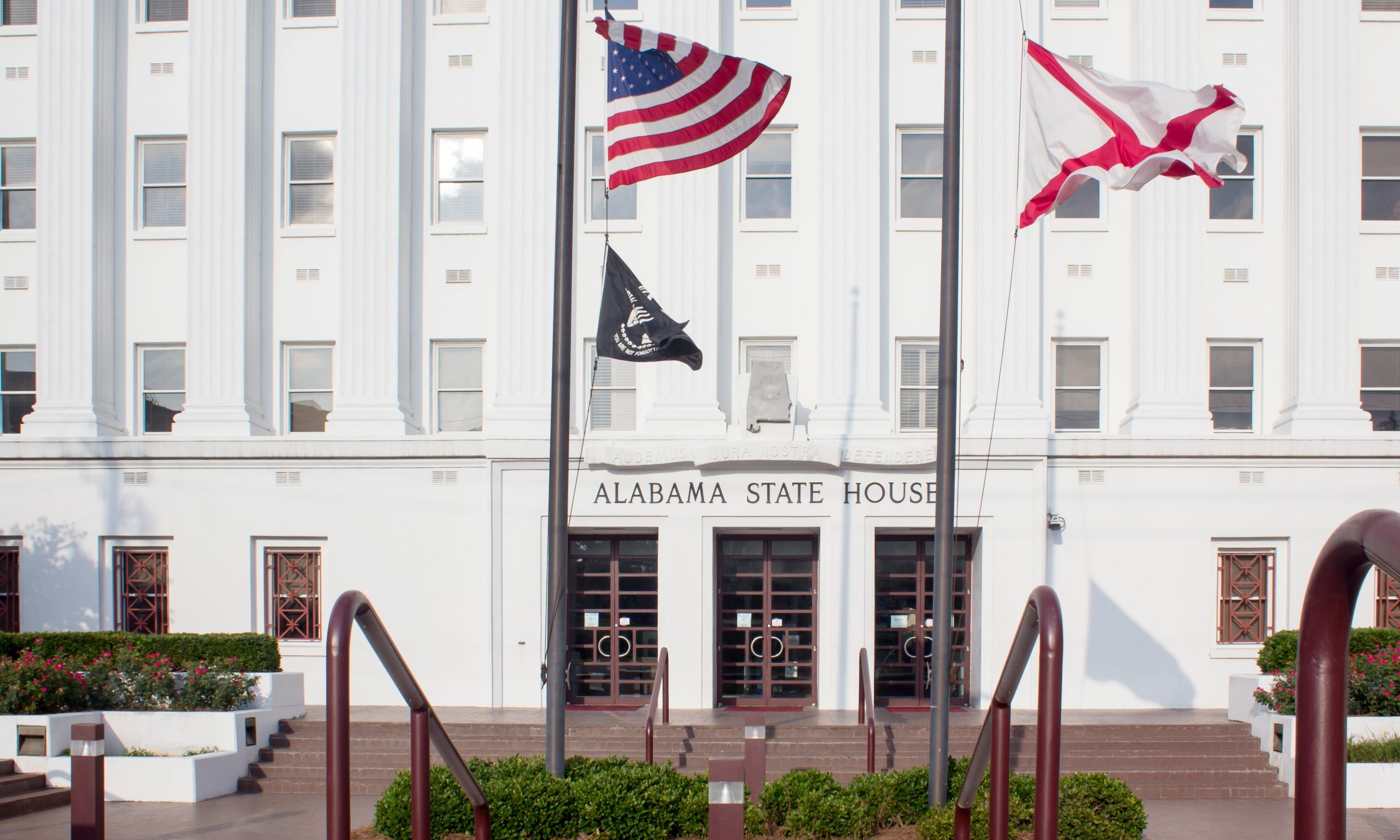 A House committee failed to advance legislation that would have required high school athletes to compete under the gender assigned at their birth. It was opposed by LGBTQ groups who said that it discriminates against transgender people.
HB35 was sponsored by Congressional candidate State Representative Chris Pringle (R-Mobile) who chairs the State Government Committee.
The legislation would require public K-12 school students to use their biological gender, as it appears on their birth certificate, to determine the sporting events in which they may participate. Additionally, the bill would ban teams from using public facilities if children are competing in single-gender sporting events that don't align with their gender identified at birth.
Rep. Pringle said that the GIRL Act is aimed at ensuring fair competition among student athletes in the state.
"Gender is real. There are biological differences between boys and girls that influence athletic performance," Pringle said in a statement. "The GIRL Bill seeks to support female student athletes, so that they may compete against each other and not have to compete against male students with an unfair advantage."
Pringle called the bill a common sense measure based on science saying, "Liberal Democrats are always trying to accuse us of refusing science, but gender is a real biological truth. It truly defies logic that anyone would deny science and want male students to compete in female sports."
Pringle said that two boys in Connecticut competing as girls have dominated athletic competition there. Pringle said that it is not fair to the girls to have to compete against trans girls.
Six LGBTQ advocates spoke in opposition to the legislation.
Cassandra Williamson said that she was a former Marine and U.S. Naval Academy graduate with four children and eleven grandchildren and is a trans woman. She said that the American Medical Association, the psychiatric association and the nurses all oppose this.
A motion by Democrats to carry over the bill was defeated; but no one made a motion to give the bill a favorable report.
The Yellowhammer Fund, an abortion fund and reproductive justice organization in Alabama, commends the Alabama House Committee for its decision to shelve HB 35 the "Gender is Real Legislative (GIRL) Act which they claimed was a direct attack on transgender students in the state.
"We could not be happier to see the committee recognize that HB 35 was a divisive 'solution' to a non-existent problem, and one that would only further marginalize and discriminate against the trans community," said Mia Raven, Policy Director for the Yellowhammer Fund. "All students should have the right to participate in sports with their teammates, regardless of gender identity."
Since the committee did not actually vote down the bill, as chair, Pringle could bring back the bill at a future committee meeting.
Pringle told reporters that he was "optimistic" about the bill's chances.
"There are always a lot of questions in our society on gender issues," Speaker of the House Mac McCutcheon (R-Monrovia) said. We had expected to hear from some groups in support of the bill out of a sense of fairness.
Reporters asked the Speaker if HB35 would pass the house.
McCutcheon replied that it, "Was too early for me to be making those types of predictions."
Chairman Pringle is a candidate for Alabama's First Congressional District. Incumbent Congressman Bradley Byrne (R-Montrose) is running for the U.S. Senate seat currently held by Doug Jones (D).
The Republican primary is March 3.
Alabama lawmaker pre-files legislation to allow removal of Confederate monuments
If passed, the measure would permit counties and cities to relocate historic monuments currently located on public property.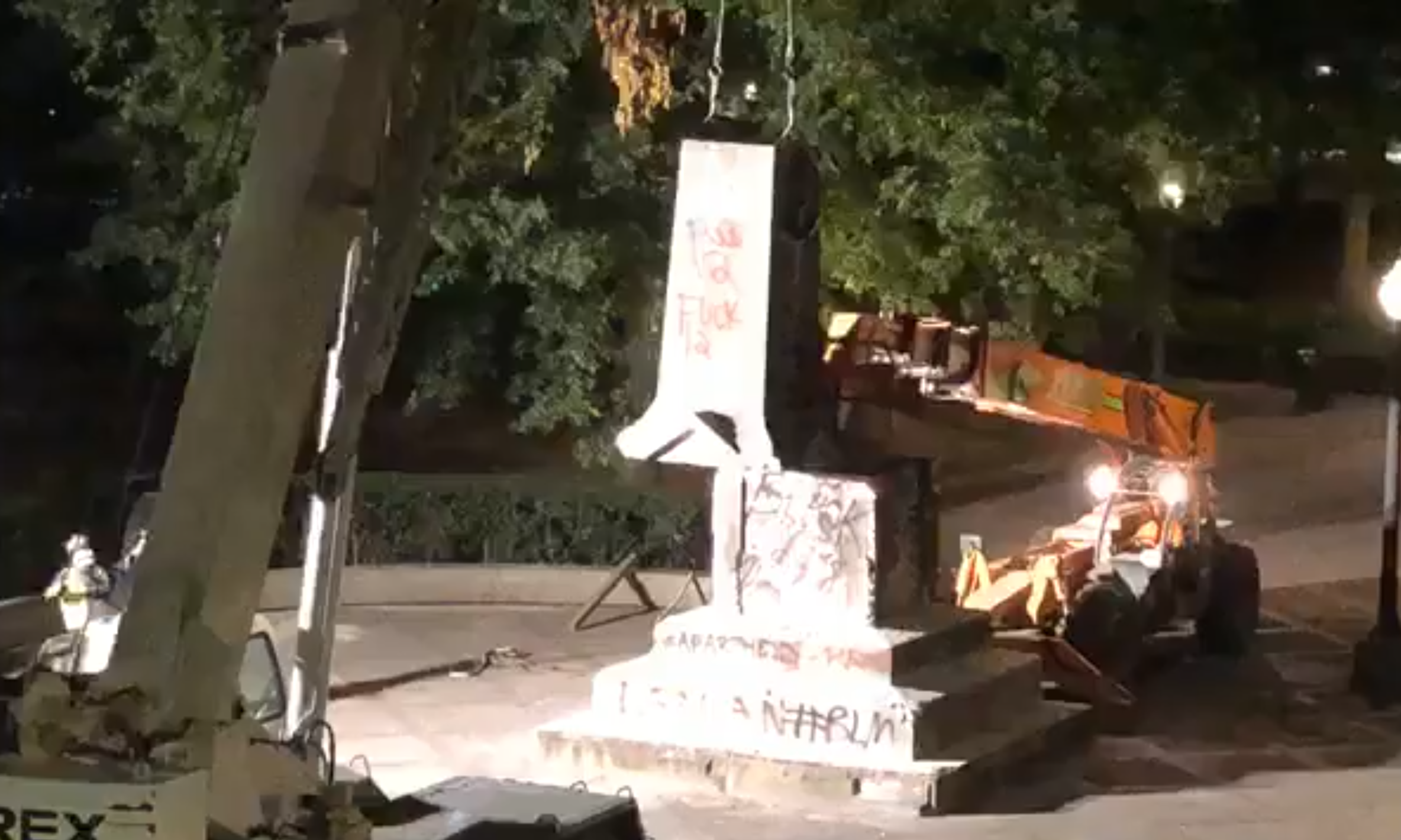 Alabama State Rep. Juandalynn Givan, D-Birmingham, introduced legislation this week in advance of the 2021 legislative session that, if passed, would permit counties and cities to relocate historic monuments currently located on public property. Givan's bill, HB8, would also provide for the relocation of historic memorials to sites appropriate for public display.
"Across the state of Alabama, citizens are calling for the removal of prominently placed statues and monuments that are insensitive or offensive to the communities that surround them," Givan said. "City and county governments must be able to address the demands of their citizens. This legislation provides a tool for local governments to safely remove these artifacts so that they can be moved to a site more appropriate for preserving or displaying the historical monument."
Removing the monuments and historical markers is currently illegal under Alabama's Memorial Preservation Act, which the state Legislature passed in 2017. Givan has been an outspoken opponent of that Republican-sponsored legislation. In 2018, Givan introduced a measure to repeal the bill that barred the removal of monuments.
"I believe HB8 can achieve bipartisan support," Givan said. "My bill seeks to balance the wishes of the people. It respects the will of communities that want the monuments removed. It also respects those who wish to preserve history. With this legislation, Confederate monuments could be relocated to a public site, like Confederate Memorial Park, whose purpose and mission is to interpret and tell these stories. When the Legislature convenes, I hope to have the support of both the House of Representatives and the Senate."
If enacted, HB8 would permit county and municipal governments to remove memorial monuments, including permanent statues, portraits and markers, located on public property in their jurisdictions. It would require a transfer of ownership of the removed monuments to the Alabama Department of Archives and History or the Alabama Historical Commission. Finally, the bill would instruct Archives and History or the Historical Commission to maintain and display monuments removed by local authorities in a location accessible for public display.
The Southern Poverty Law Center, which keeps track of Confederate monuments and memorials across the country, released an update to its Whose Heritage report, which tracks symbols of the Confederacy on public land across the United States. They report at least 30 Confederate symbols have been removed or relocated since George Floyd's death on May 25, 2020.
These include 24 monuments removed, 5 monuments relocated and the Mississippi state flag replaced. Since the Charleston church shooting in 2015, 115 total symbols have been removed from public spaces. These include 87 monuments that have been removed or relocated from public spaces. At least 78 monuments were removed and nine were relocated.
SPLC says there are still nearly 1,800 Confederate symbols on public land, and 739 of those symbols are monuments. The SPLC has prepared an "action guide" to help community activists target Confederate historical markers and memorials for removal.
President Donald Trump has denounced what he calls "cancel culture" that seeks to remove historical monuments and statutes.
"There is a growing danger that threatens every blessing our ancestors fought so hard for, struggled, they bled to secure," Trump said. "Our nation is witnessing a merciless campaign to wipe out our history, defame our heroes, erase our values, and indoctrinate our children."