House committee fails to advance "gender is real" legislation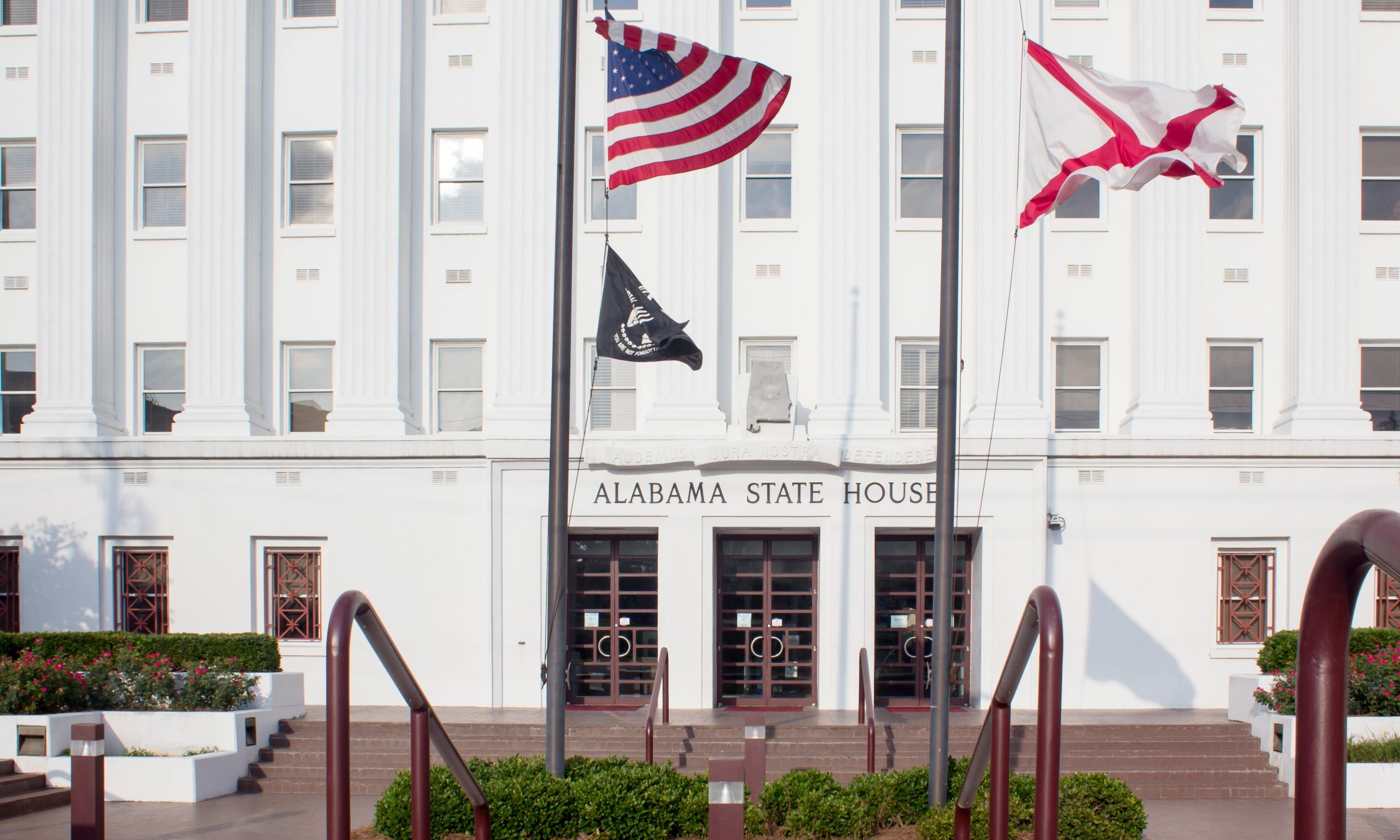 A House committee failed to advance legislation that would have required high school athletes to compete under the gender assigned at their birth. It was opposed by LGBTQ groups who said that it discriminates against transgender people.
HB35 was sponsored by Congressional candidate State Representative Chris Pringle (R-Mobile) who chairs the State Government Committee.
The legislation would require public K-12 school students to use their biological gender, as it appears on their birth certificate, to determine the sporting events in which they may participate. Additionally, the bill would ban teams from using public facilities if children are competing in single-gender sporting events that don't align with their gender identified at birth.
Rep. Pringle said that the GIRL Act is aimed at ensuring fair competition among student athletes in the state.
"Gender is real. There are biological differences between boys and girls that influence athletic performance," Pringle said in a statement. "The GIRL Bill seeks to support female student athletes, so that they may compete against each other and not have to compete against male students with an unfair advantage."
Pringle called the bill a common sense measure based on science saying, "Liberal Democrats are always trying to accuse us of refusing science, but gender is a real biological truth. It truly defies logic that anyone would deny science and want male students to compete in female sports."
Pringle said that two boys in Connecticut competing as girls have dominated athletic competition there. Pringle said that it is not fair to the girls to have to compete against trans girls.
Six LGBTQ advocates spoke in opposition to the legislation.
Cassandra Williamson said that she was a former Marine and U.S. Naval Academy graduate with four children and eleven grandchildren and is a trans woman. She said that the American Medical Association, the psychiatric association and the nurses all oppose this.
A motion by Democrats to carry over the bill was defeated; but no one made a motion to give the bill a favorable report.
The Yellowhammer Fund, an abortion fund and reproductive justice organization in Alabama, commends the Alabama House Committee for its decision to shelve HB 35 the "Gender is Real Legislative (GIRL) Act which they claimed was a direct attack on transgender students in the state.
"We could not be happier to see the committee recognize that HB 35 was a divisive 'solution' to a non-existent problem, and one that would only further marginalize and discriminate against the trans community," said Mia Raven, Policy Director for the Yellowhammer Fund. "All students should have the right to participate in sports with their teammates, regardless of gender identity."
Since the committee did not actually vote down the bill, as chair, Pringle could bring back the bill at a future committee meeting.
Pringle told reporters that he was "optimistic" about the bill's chances.
"There are always a lot of questions in our society on gender issues," Speaker of the House Mac McCutcheon (R-Monrovia) said. We had expected to hear from some groups in support of the bill out of a sense of fairness.
Reporters asked the Speaker if HB35 would pass the house.
McCutcheon replied that it, "Was too early for me to be making those types of predictions."
Chairman Pringle is a candidate for Alabama's First Congressional District. Incumbent Congressman Bradley Byrne (R-Montrose) is running for the U.S. Senate seat currently held by Doug Jones (D).
The Republican primary is March 3.
Print this piece
Alabama Legislature plans to return to work briefly March 31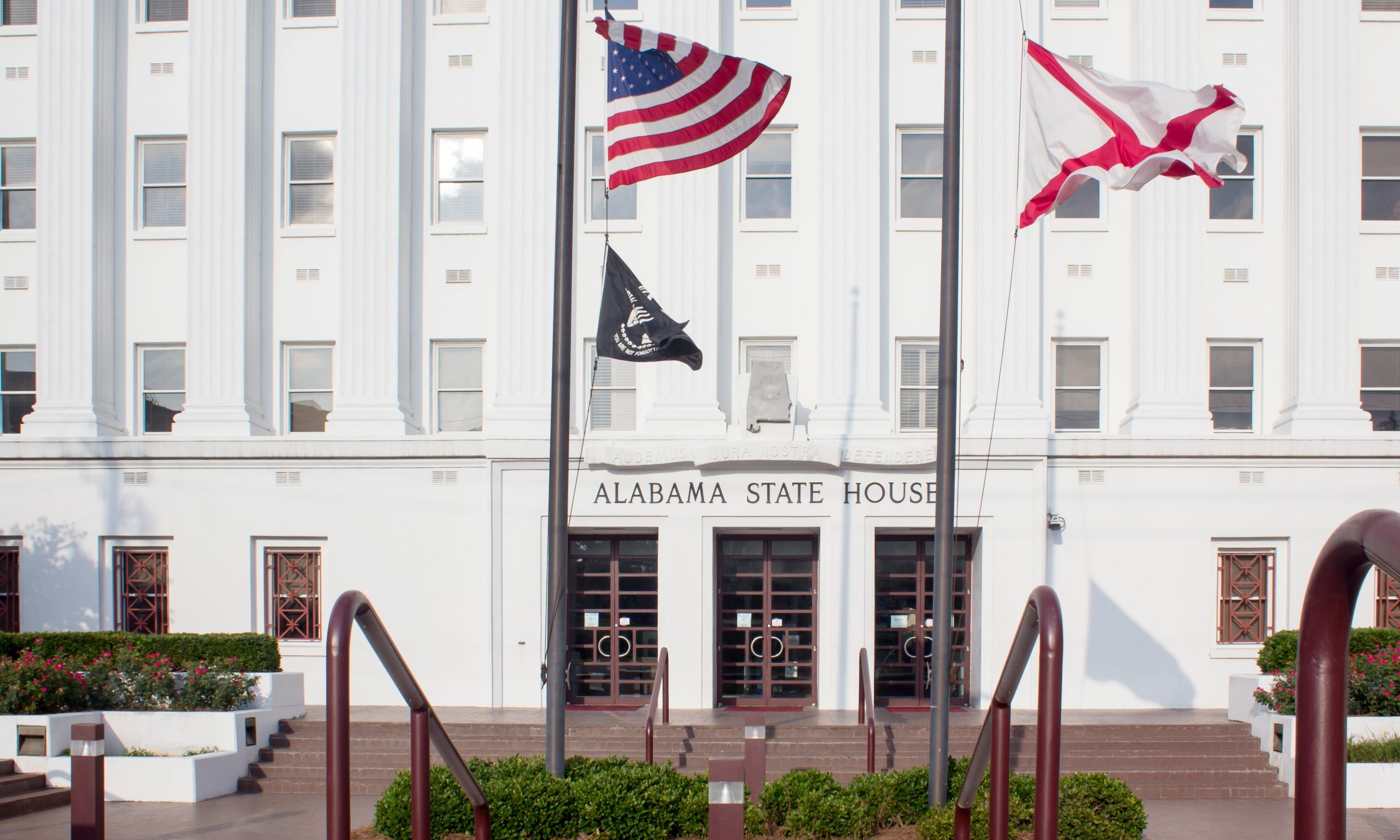 The Alabama Senate is planning to get to only a few big, constitutionally mandated items before calling an end to the year's legislative session amid the COVID-19 pandemic, but whether they'll get those tasks accomplished remains to be seen. 
Senate leadership is advising lawmakers who fall into "at-risk" categories because of their age or pre-existing medical conditions to not attend the Senate's meeting when it resumes.
Among the items legislators tentatively plan to tackle before gaveling the session closed sometime in the future are the passage of the Education Trust Fund budget and the General Fund budget, which is the Legislature's only constitutionally mandated duty.

And "other bills deemed necessary." 
The state Senate's Plan of Action, obtained by APR Friday, states that the Senate will meet at 2 p.m. on March 31 for its 14th legislative day. 
"The intent for this legislative day is to advance only essential attendance items and then to adjourn to a date certain for the 15th Legislative Day. April 28 has been discussed with the House," the plan reads. 
The State Senate's plan: 
"As leaders, it is imperative that we demonstrate that the business of this state carries on in an orderly and systematic fashion while adhering to the recommendations of our public health officials.
The Alabama Senate will meet on Tuesday, March 31 at 2:00 pm at the Statehouse in the Senate Chamber as scheduled. This will be the 14th Legislative Day.
The intent for this legislative day is to advance only essential attendance items and then to adjourn to a date certain for the 15th Legislative Day. April 28 has been discussed with the House.
Below is a draft agenda for Tuesday, March 31.
Gavel In

Pledge and Prayer

Roll Call

Excuse all Senators

Points of Personal Privilege

President Pro Tem Marsh

Majority Leader Reed

Minority Leader Singleton

Adjourn to date certain for 15th Legislative Day.
"It is highly recommended that any Senator that falls into any of the at-risk categories stay away from the March 31 Legislative Day," the plan advises. "However, each Senator's personal wish will be accommodated."
Any Senator or staff member that is ill, has been ill, or has been in the same room of anyone that has had any symptom of illness in the 72 hours preceding the March 31 Legislative Day must stay away from the March 31 Legislative Day, according to the Senate's leadership.

A disinfecting station will be provided under the canopy of the second-floor rear entrance for each senator to disinfect hands and cell phones as they enter the State House and as they leave the Statehouse.
"We must ensure that we practice all Health Department recommendations while at the Statehouse," the plan reads.

Social distancing will be accomplished by having senators report to their offices by 1:45 p.m. They will then walk into the chamber as the roll is called and then go back to their offices.
"As much separation as possible is required therefore greetings must be verbal only from a distance of 6 feet or greater," the plan reads.
The remainder of the session will be held possibly Tuesday, April 28 through Monday, May 18.
This timeframe includes three weeks of the session plus the last day of May 18.
A specific plan for meeting more days than normal will be developed and provided prior to the next legislative meeting date.
Print this piece