Legislation would limit death penalty appeals
Alabama Lt. Gov. Will Ainsworth on Tuesday discussed legislation that would reduce the length of some death penalty appeals. 
"Over the last 13 month, seven Alabama law enforcement officers have been killed in the line of duty by violent criminals, which is a new record and obviously not one the state of Alabama is proud of," Ainsworth said during the press conference at the Alabama State House on Tuesday. "Back the blue has got to be more than just a slogan. Actions must follow words." 
Ainsworth said that death row inmates in Alabama serve approximately 14 years on average before executions are carried out, and that there needs to be a "fair but expedited process in Alabama." 
The proposed legislation would prevent the Alabama Supreme Court from hearing death row appeals in capital murder cases, and would stop all such appeals at the state Court of Criminal Appeals level. 
The bills would also require the criminal appeals court to expedite death row appeals when possible, and would reduce the amount of time a person has to appeal such convictions to the U.S. Supreme Court, Ainsworth said. 
"This legislation still affords a thorough appeals process, and all the protections guaranteed to them under the U.S. Constitution," Ainsworth said. "It has been designed to provide both equal justice to inmates, and swifter justice to their victims." 
State Sen. Cam Ward, R-Alabaster, a candidate for a seat on the state Supreme Court and sponsor of the senate's version of the bill, said during the press conference that while overall crime rates have been declining, murders in Alabama have increased 25 percent over the last three years. 
"I've always been an advocate for criminal justice reform, but let me tell you something, public safety is first and foremost, Ward said. "…I think this is a reasonable bill. It still provides for due process." 
State Rep. Connie Row,R-Jasper, is sponsoring the bill in the House and said that as a former police chief she recognizes the value of the lives of those who serve the public. She also worked with crime victims in capital cases, she said, and in "capital cases it's seeing if you can live long enough to see justice served in a death penalty case." 
The bills also add language that would allow the Alabama Department of Corrections to conduct executions at facilities other than the Holman Correctional Facility near Atmore, where the state's death chamber is currently located. 
ADOC commissioner Jeff Dunn said in January that all death row inmates were being moved to Holman, while the majority of the prison's areas for other incarcerated men was being closed due to concerns over maintenance problems in a tunnel that carries utilities to those portions of the prison. The death row section of Holman was to remain open, Dunn said. 
There are 175 people serving on the state's death row, according to Alabama Department of Corrections statistics. 
Attempts Tuesday to reach staff at the Equal Justice Initiative for comment on the legislation were unsuccessful. The Montgomery legal aid nonprofit works to exonerate death row inmates, among its other initiatives. 
According to the Washington D.C.-based nonprofit Death Penalty Information Center 167 incarcerated people on death row in the U.S. have been exonerated and released from prison since 1973. Among those formerly on death row, six were scheduled to die by execution in Alabama. 
The last Alabama death row inmate exonerated was Anthony Hinton, freed in April 2015 after spending 30 years on death row for the 1985 murders of two fast food supervisors in Birmingham. 
The only evidence presented at Hinton's trial was ballistics testing state prosecutors said proved the bullets that killed the two men came from a gun Hinton's mother owned. 
Hinton lost appeals for a decade before the Equal Justice Initiative took up his case. Subsequent ballistics testing by the nonprofit in 2002 proved that the bullets weren't a match for the firearm, but the state declined to re-examine the case. 
It took another 12 years for Hinton's appeal to reach the U.S. Supreme Court, which reversed the lower court's ruling and granted a new trial. 
The judge in his new trial dismissed the charges after the state's prosecutors determined through additional testing that the bullets could not have come from Hinton's mother's gun. 
A 2009 study by professors at the University of Colorado and published in the Journal of Criminal Law and Criminology found that 88 percent of the leading criminologists in the U.S. polled did not believe the death penalty effectively deters crime.
Of the leading criminologists polled in the study, 87 percent said that speeding up executions would not add a deterrent effect on crime.
Print this piece
Opinion | The "rule of law" has some exceptions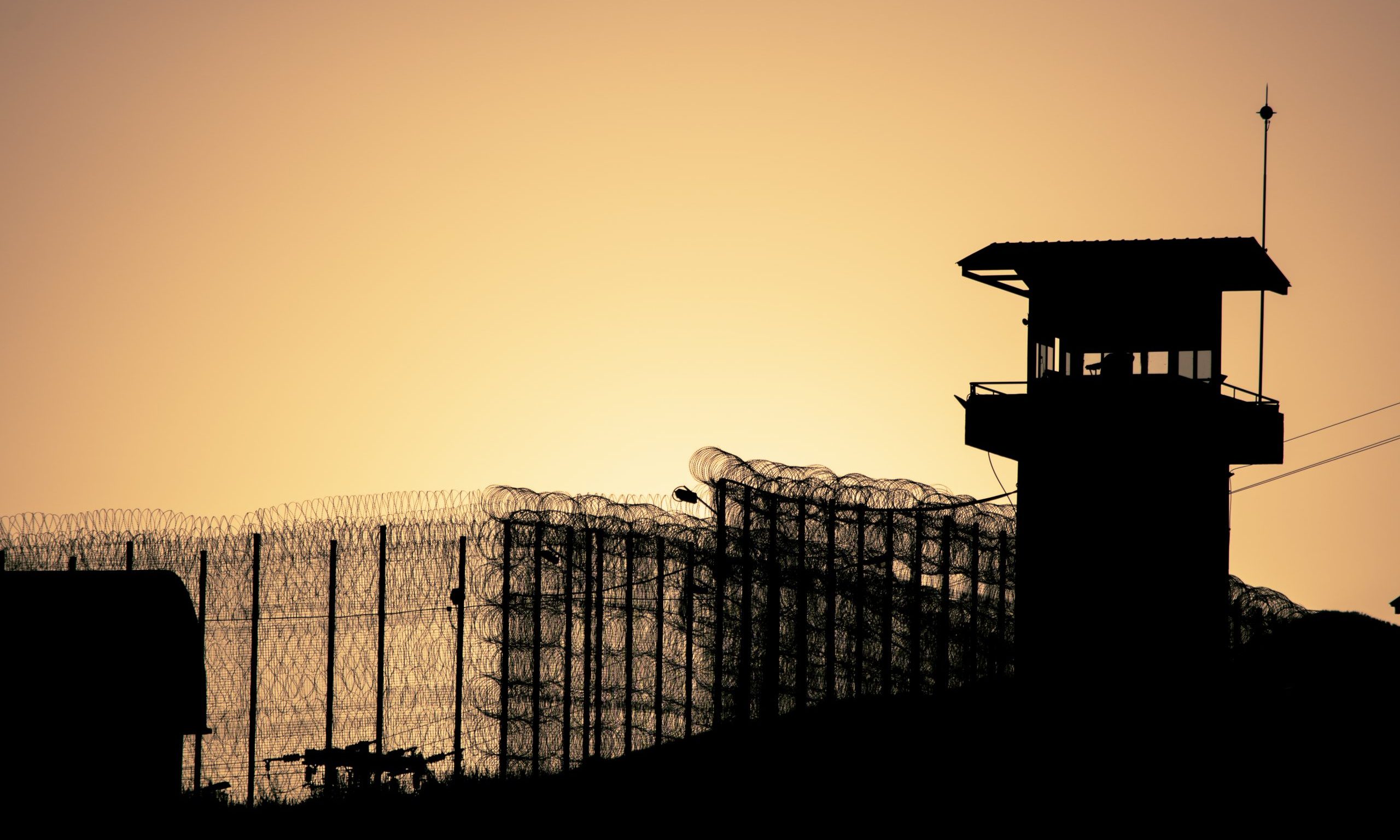 The State of Alabama murdered a man on Thursday night. 
Murder is what you call it when someone intentionally causes the death of another human for an unjustifiable reason. 
That fits with what Alabama did to Nathaniel Woods. 
Woods didn't kill anyone. Everyone associated with the case agreed on that. And the amount of mental gymnastics you have to perform in order to apply Alabama's "accomplice law" to Woods' involvement in the shooting deaths of three police officers is Cirque du Soleil worthy. 
But it didn't matter to the State of Alabama. Or Attorney General Steve Marshall. Or Gov. Kay Ivey. Or to the U.S Supreme Court. 
Everyone was cool with sticking the needle in Woods' arm because "the rule of law" must be followed. 
It's weird how the importance of the "rule of law" never comes into play when discussing ineffective counsel or improper jury instructions or a judge who improperly allows the victims' widows to recommend sentences to the jury — all of which, and more, happened in Woods' case — but "rule of law" becomes the absolute most important thing when it's time to carry out the execution in a flawed case. 
I mean, if the rule of law is actually that important to you, maybe start tidying up the processes that have repeatedly led to innocent men landing on Alabama's death row, and some of them winding up dead. 
If you need examples of this happening, let me point you to the movies made about those cases. All of them. 
If the rule of law matters to anyone, here's what it did to Nathaniel Woods: it failed him in the biggest way. 
To understand how, you have to know the story of Woods' arrest, so here's the quick version. He was at a home allegedly known as a crack house, and Birmingham police were at the door to serve a warrant. These cops apparently knew Woods, and he apparently knew them. They argued, and Woods said he didn't believe he had a warrant and refused to come out. 
So, the cops went in. According to court records from the prosecutors, Woods almost immediately surrendered and asked not to be maced. 
Not understanding what was happening, Woods' alleged accomplice, Kerry Spencer, who was asleep in a back room when cops broke through the door to arrest Woods, picked up an assault rifle and came out firing. He killed three of the cops and injured a fourth. 
This is why Nathaniel Woods was murdered by Alabama on Thursday. 
For another man's crimes. 
Oh, there was another explanation — one pushed by the prosecutors and by Marshall and Ivey the last two days — that makes so little sense it's hard to believe grownups are repeating it. 
In order to charge Woods under Alabama's accomplice law, which allows the state to hold people responsible for crimes they cause even if they're not the person who commits the act, the state had to show that Woods intentionally lured the officers into the home knowing they would be shot. 
To prove this, the state presented evidence that Woods and Spencer had argued with two of the officers earlier in the day, and that Woods had allegedly told one officer that if he would "take off that badge," Woods would "(mess) him up." There were allegedly other threats made back and forth. And then everyone went on their way. 
But according to the prosecutors — and wrap your head around this — Woods knew they would be back with a warrant later and set up a trap to murder them. 
That's the only way the accomplice statute can be applied here. Woods had to know the shooting was going to occur and he had to cause it to happen, which means he had to anticipate the police would come back looking for him and he had to arrange for Spencer to shoot them (or at least know that Spencer would shoot them). 
For the record, Spencer finds that just as silly as you. He has been consistent in his testimony that Woods had no idea that he was going to shoot the officers and that Woods played no role in the shooting. 
Didn't matter. Woods was still arrested and charged, and that was the first failure. 
He received a lawyer who had no experience with capital murder cases and advised his client that a plea deal offered by the state for 20-25 years — Marshall inexplicably denied in a letter on Wednesday that a deal was offered, despite this plea deal being mentioned numerous times in court filings — shouldn't be taken because the state had to prove that he participated in the crime. This was bad advice. 
So, Woods was failed again. 
A number of appeals deadlines were missed — failed again — and Woods' ever-changing attorneys — failed again — attempted to file late appeals for rehearings. The criminal appeals court and Alabama Supreme Court refused to hear those late appeals, which argued ineffective counsel, among other things — and he was failed again. 
And, of course, you know the failures that happened on Thursday night, when all of the people who could have stopped this travesty instead hid behind a "rule of law" excuse to do nothing. To keep up the appearances of tough-on-crime politicians. To tout their "law and order" record. 
Which is odd, because you'd think stopping improper executions would be part of law and order.
Print this piece