State closing large part of Holman prison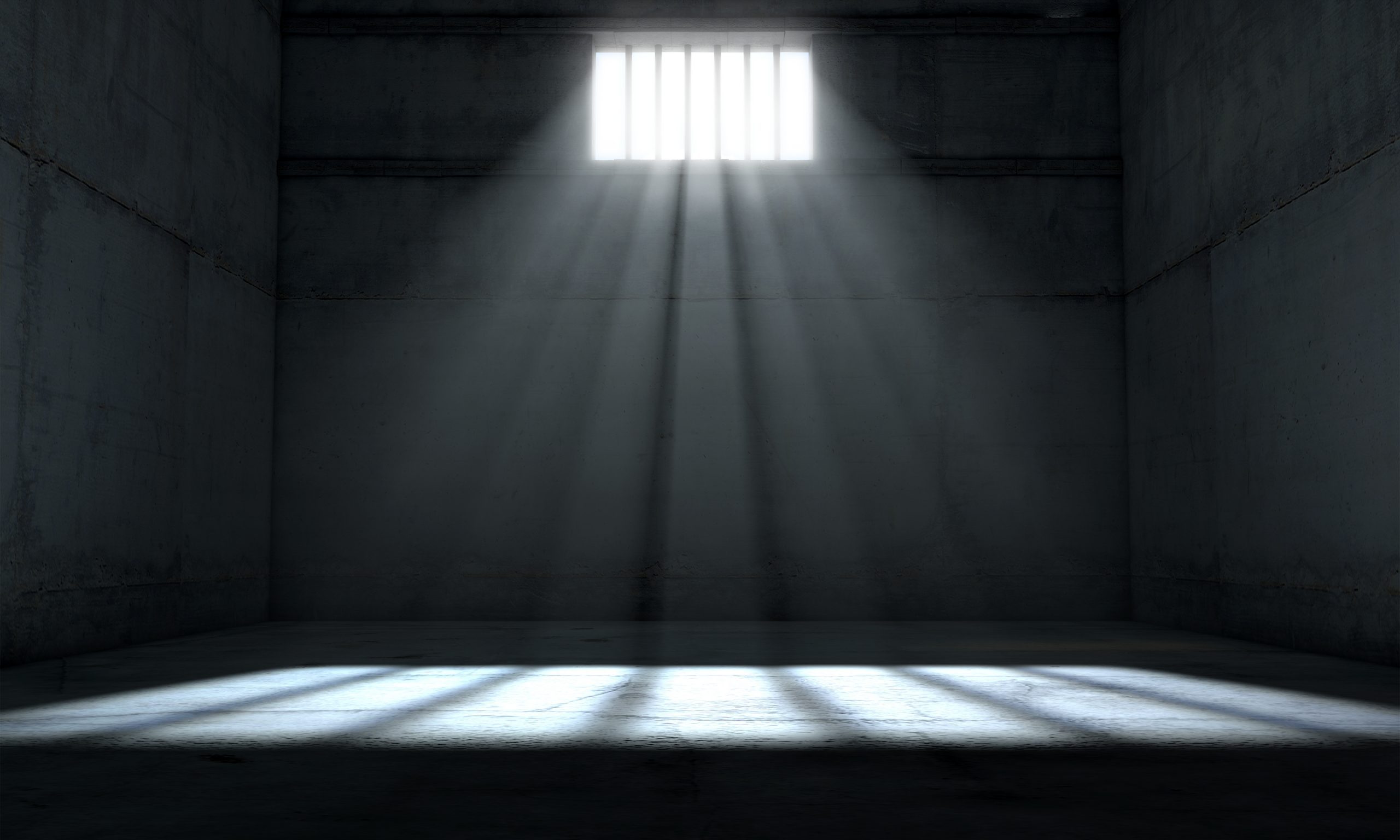 Montgomery – A large portion of Holman Correctional Facility outside of Atmore is closing because of maintenance problems in a tunnel that carries utilities to those sections, the Alabama Department of Corrections announced Wednesday.  
It's a decision that concerns a U.S. Department of Justice attorney, who is working with state officials to prevent a possible court battle and federal takeover of Alabama's overcrowded, deadly prison system.
ADOC Commissioner Jeff Dunn, speaking to reporters Wednesday, said workers are no longer safe doing what has become daily maintenance on the 51-year-old men's prison's tunnel, which carries water, sewer and electrical lines to the section that is to close. 
Dunn said the partial closure "will not affect executions" at the prison, and that a third party company is working to ensure the execution chamber's utilities are functioning. The execution chamber is to be the only section of the soon-to-be-closed main facility at the prison that will remain open. 
Early Wednesday morning 21 men serving on death row at the William Donaldson prison near Bessemer were moved to Holman, joining the 145 death row inmates there, who will all be housed in what is now the prison's restrictive housing unit. 
Dunn said approximately 422 general population inmates and 195 restrictive housing inmates at Holman will be relocated to other facilities throughout the state, although he said the details of those moves was still being developed as administrators continue to adjust those facilities to make room for more inmates. 
About 150 low-risk inmates at Holman who are serving life without parole sentences will be moved to a stand-alone dorm at Holman, where they'll continue to work at the prison's tag and clothing plants, Dunn said. 
'We currently are working hard to identify and implement measures to account for the impact of increased populations across the correctional system, and to ensure continued access to health, educational, and rehabilitative services and programs for our inmate population," Dunn said in a statement Wednesday. "We will be making appropriate modifications to existing facilities to address concerns associated with relocation including safety, security, staffing, crowding and programming. This is a complex process, and my department is committed to maintaining transparency without compromising inmate, staff, or public safety." 
Dunn said employees at Holman who won't be staying at the prison will be relocated to other facilities, and that all workers will keep their jobs. 
U.S. Attorney Jay Town in a candid statement later on Wednesday expressed concern that the DOJ wasn't made aware of the move. Town has previously publicly said the DOJ was working well with state officials on a path to prevent a federal takeover.
"The Department of Justice learned this morning that the Holman facility was to be closed and that the majority of the prisoners housed in that prison would be transferred to other facilities," Town's statement reads. "I am disappointed that we were not privy to the decision to close Holman at the time such a decision was being considered. We will continue to forge ahead in our good faith negotiations"
Dunn, in a response to APR on Wednesday afternoon, said in a statement that the decision not to inform the DOJ came down to safety.
"The ADOC adheres to strict security protocols regarding any inmate movement which are based on national standards and followed by every correctional department in the United States. These protocols are designed and in place to ensure inmate, correctional staff, and public safety above all else," Dunn's statement reads. "Given the sensitive nature and security risks associated with this operational decision, third parties and outside agencies were not provided advance notification. We will continue to make strategic short- and long-term decisions based solely on the wellbeing and best interests of our inmates and staff. We also will continue to work in good faith with all relevant parties."
Asked for a comment Wednesday afternoon on the statement by U.S. Attorney Jay Town, state Attorney General Steve Marshall declined to do so through his communications director, Mike Lewis.
Asked whether the decision to close a large portion of the prison highlighted the need for Gov. Kay Ivey's plan to build three new mega-prisons, Dunn said the decision to do so was solely about infrastructure concerns, and that "the risk of going down there was increasing" but that it does reflect maintenance problems across the state's prison system.
"It's the long-term effect of under-resourcing a department," Dunn said. 
The U.S. Department of Justice in April 2019 released a report that found that conditions in Alabama's overcrowded and understaffed men's prisons is likely violating the Constitution's Eighth Amendment prohibition on cruel and unusual punishment. State officials remain under pressure to fix Alabama's ailing prison system or face a federal takeover. 
After release of the 2019 report the DOJ continues to investigate excessive force and sexual abuse by prison staff, according to The New York Times. 
The decision to close parts of Holman only stands in increase prison overcrowding in the state's other facilities. According to ADOC's October 2019 report the state's prison population was at 170 percent of capacity.
The Southern Poverty Law Center in a statement later on Wednesday expressed concern over the decision to close parts of Holman and how it might impact ongoing litigation the non-profit has against ADOC over treatment of inmates with mental health needs.
"As the partial closure of Holman progresses, we will be vigilant in ensuring that the Alabama Department of Corrections complies with all court orders issued in Braggs v. Dunn governing the transfer, care, and housing of people with mental health needs and disabilities in their custody, CJ Sandley, senior staff attorney at the SPLC, wrote in the statement.
"The movement of people at Holman to other facilities will only exacerbate the already deadly levels of overcrowding and the understaffing of correctional officers and mental health professionals at those facilities. Rather than pursuing band-aid solutions, Alabama's Department of Corrections and Governor Ivey must focus their efforts on addressing overcrowding and understaffing," Sandley's statement continues.
Alabamians for Fair Justice, a coalition of criminal justice reform advocacy groups and formerly incarcerated people, released a letter to Dunn, Gov. Kay Ivey and the state Legislature calling the surprise closure "shortsighted" and "counterproductive."
"Alabamians for Fair Justice celebrates the shuttering of such a place, while condemning the reckless and irresponsible
manner in which the State of Alabama has made this decision," The coalition's letter reads. "To be clear, this choice will exacerbate already unacceptable levels of overcrowding and understaffing in ADOC – a system with 40 percent of required staff and 169 percent overcrowding."
"It will almost certainly lead to more violence and death as people are sent to Donaldson – staffed at 35%, with 137% occupancy, St. Clair – staffed at 34%, with 92% occupancy, and Limestone – staffed at 60%, with 132% overcrowding," The letter continues.
In 2019 at least 27 inmates in state prisons died as a result of murder, drug overdoses or suicides, and Holman is historically one of the deadliest, most violent prisons in the state.
Ivey's plan calls for three new men's prisons constructed through a build-lease partnership with private companies, at an early estimated cost of $900 million. The state is to lease the facilities and operate them, while the companies maintain the prisons. 
Ivey's office in November announced four companies vying to build those prisons, including two of the largest private prison companies in the country. 
Dunn said the department's website will update the public each Tuesday at 11a.m. with information on the closure's progress, and that an inmate's location in the state's prison system will be updated on the website after each transfer.
Print this piece
Legislation would limit death penalty appeals
Alabama Lt. Gov. Will Ainsworth on Tuesday discussed legislation that would reduce the length of some death penalty appeals. 
"Over the last 13 month, seven Alabama law enforcement officers have been killed in the line of duty by violent criminals, which is a new record and obviously not one the state of Alabama is proud of," Ainsworth said during the press conference at the Alabama State House on Tuesday. "Back the blue has got to be more than just a slogan. Actions must follow words." 
Ainsworth said that death row inmates in Alabama serve approximately 14 years on average before executions are carried out, and that there needs to be a "fair but expedited process in Alabama." 
The proposed legislation would prevent the Alabama Supreme Court from hearing death row appeals in capital murder cases, and would stop all such appeals at the state Court of Criminal Appeals level. 
The bills would also require the criminal appeals court to expedite death row appeals when possible, and would reduce the amount of time a person has to appeal such convictions to the U.S. Supreme Court, Ainsworth said. 
"This legislation still affords a thorough appeals process, and all the protections guaranteed to them under the U.S. Constitution," Ainsworth said. "It has been designed to provide both equal justice to inmates, and swifter justice to their victims." 
State Sen. Cam Ward, R-Alabaster, a candidate for a seat on the state Supreme Court and sponsor of the senate's version of the bill, said during the press conference that while overall crime rates have been declining, murders in Alabama have increased 25 percent over the last three years. 
"I've always been an advocate for criminal justice reform, but let me tell you something, public safety is first and foremost, Ward said. "…I think this is a reasonable bill. It still provides for due process." 
State Rep. Connie Row,R-Jasper, is sponsoring the bill in the House and said that as a former police chief she recognizes the value of the lives of those who serve the public. She also worked with crime victims in capital cases, she said, and in "capital cases it's seeing if you can live long enough to see justice served in a death penalty case." 
The bills also add language that would allow the Alabama Department of Corrections to conduct executions at facilities other than the Holman Correctional Facility near Atmore, where the state's death chamber is currently located. 
ADOC commissioner Jeff Dunn said in January that all death row inmates were being moved to Holman, while the majority of the prison's areas for other incarcerated men was being closed due to concerns over maintenance problems in a tunnel that carries utilities to those portions of the prison. The death row section of Holman was to remain open, Dunn said. 
There are 175 people serving on the state's death row, according to Alabama Department of Corrections statistics. 
Attempts Tuesday to reach staff at the Equal Justice Initiative for comment on the legislation were unsuccessful. The Montgomery legal aid nonprofit works to exonerate death row inmates, among its other initiatives. 
According to the Washington D.C.-based nonprofit Death Penalty Information Center 167 incarcerated people on death row in the U.S. have been exonerated and released from prison since 1973. Among those formerly on death row, six were scheduled to die by execution in Alabama. 
The last Alabama death row inmate exonerated was Anthony Hinton, freed in April 2015 after spending 30 years on death row for the 1985 murders of two fast food supervisors in Birmingham. 
The only evidence presented at Hinton's trial was ballistics testing state prosecutors said proved the bullets that killed the two men came from a gun Hinton's mother owned. 
Hinton lost appeals for a decade before the Equal Justice Initiative took up his case. Subsequent ballistics testing by the nonprofit in 2002 proved that the bullets weren't a match for the firearm, but the state declined to re-examine the case. 
It took another 12 years for Hinton's appeal to reach the U.S. Supreme Court, which reversed the lower court's ruling and granted a new trial. 
The judge in his new trial dismissed the charges after the state's prosecutors determined through additional testing that the bullets could not have come from Hinton's mother's gun. 
A 2009 study by professors at the University of Colorado and published in the Journal of Criminal Law and Criminology found that 88 percent of the leading criminologists in the U.S. polled did not believe the death penalty effectively deters crime.
Of the leading criminologists polled in the study, 87 percent said that speeding up executions would not add a deterrent effect on crime.
Print this piece