U.S. Attorney Jay Town to serve as working group co-chair on presidential commission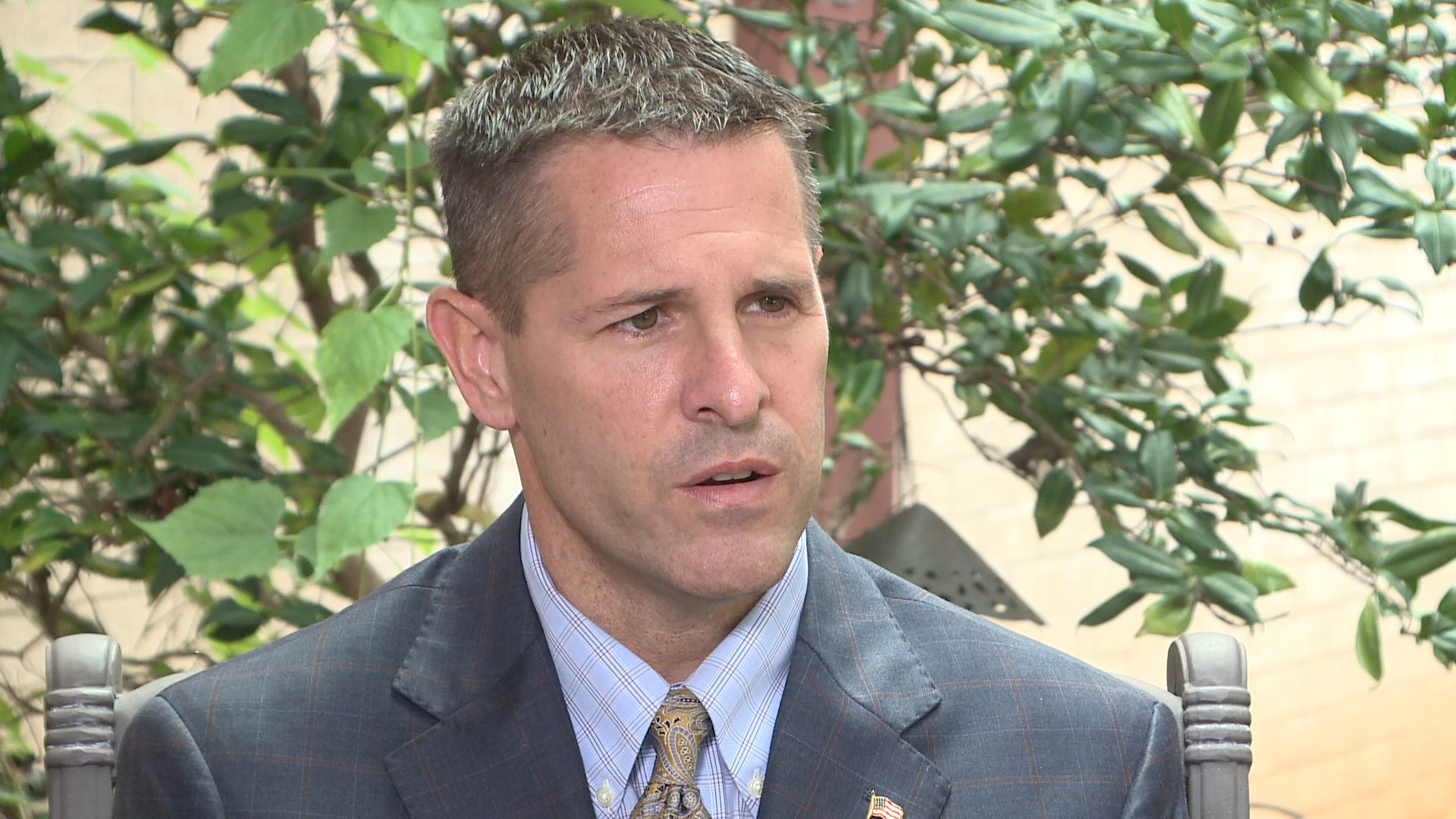 U.S. Attorney Jay E. Town will serve as a Co-Chair of the Criminal Justice System Personnel Intersection Working Group on the Presidential Commission on Law Enforcement and the Administration of Justice.  The working group will examine how police, judges, prosecutors, defense attorneys, and correctional authorities intersect so that the system of criminal justice can enhance its ability to prevent and control crime and serve the victims of crime.
"I am humbled and honored to serve as working group Co-Chair on the Presidential Commission on Law Enforcement and the Administration of Justice," Town said.  "The Criminal Justice System Personnel Intersection Working Group will address a multitude of issues seeking to broaden the relationships between every layer of law enforcement, improve relations between the community and the justice system, and find innovative ways to reduce crime as a result.  I look forward to joining my colleagues in this incredibly important and collective effort to help this Administration identify effective and systemic criminal justice reforms that will reduce and prevent crime in America."
On October 28, 2019, President Donald J. Trump signed Executive Order No. 13896, authorizing and designating the Attorney General to create such a Commission that would explore modern issues affecting law enforcement that most impact the ability of American policing to reduce crime.  Attorney General William P. Barr announced the establishment of the Commission on January 22, 2020.
The Executive Order instructs the Commission to conduct its study by focusing on the law enforcement officers who are tasked with reducing crime on a daily basis. It also directs the Commission to research "important current issues facing law enforcement and the criminal justice system," and recommends a variety of subjects for study, such as, but not limited to:
The challenges to law enforcement associated with mental illness, homelessness, substance abuse, and other social factors that influence crime and strain criminal justice resources;

The recruitment, hiring, training, and retention of law enforcement officers, including in rural and tribal communities;

Refusals by State and local prosecutors to enforce laws or prosecute categories of crimes;

The need to promote public confidence and respect for the law and law enforcement officers; and

The effects of technological innovations on law enforcement and the criminal justice system, including the challenges and opportunities presented by such innovations.
In studying these issues, the Commission will be assisted by "working groups."  These working groups will consist of subject matter experts across the federal and state government and have a particularized focus on distinct issues the Commission will review (e.g. "Technology").  They will assist and facilitate the Commission's study of these issues, and provide advice and counsel on their specific subject.  The working groups, which will include our federal partners from the Departments of Homeland Security, Health and Human Services, Interior, Agriculture, Housing and Urban Development, and other federal agencies, will provide much needed expertise and insight on the important issues affecting law enforcement.  This Commission requires a team effort.  Such a rich variety of federal and state government participation is essential to the work at hand.  Once the Commission completes its study, it will recommend the best measures to empower American law enforcement to combat the criminal threats of our time, and to restore the utmost public confidence in our law enforcement to protect and serve.
In forming the Commission, the Department of Justice has marshaled together the expertise and experiences of all sectors of the law enforcement community—urban police departments, county sheriffs, state attorneys general and prosecutors, elected officials, United States Attorneys, and federal law enforcement agencies.  They come from distinct states, cities, counties, and towns across the country but share a common mission of safeguarding their respective communities from a variety of threats.
The year 2020 marks the 150th anniversary of the Department of Justice.  Learn more about the history of our agency at www.Justice.gov/Celebrating150Years
Print this piece
Opinion | The "rule of law" has some exceptions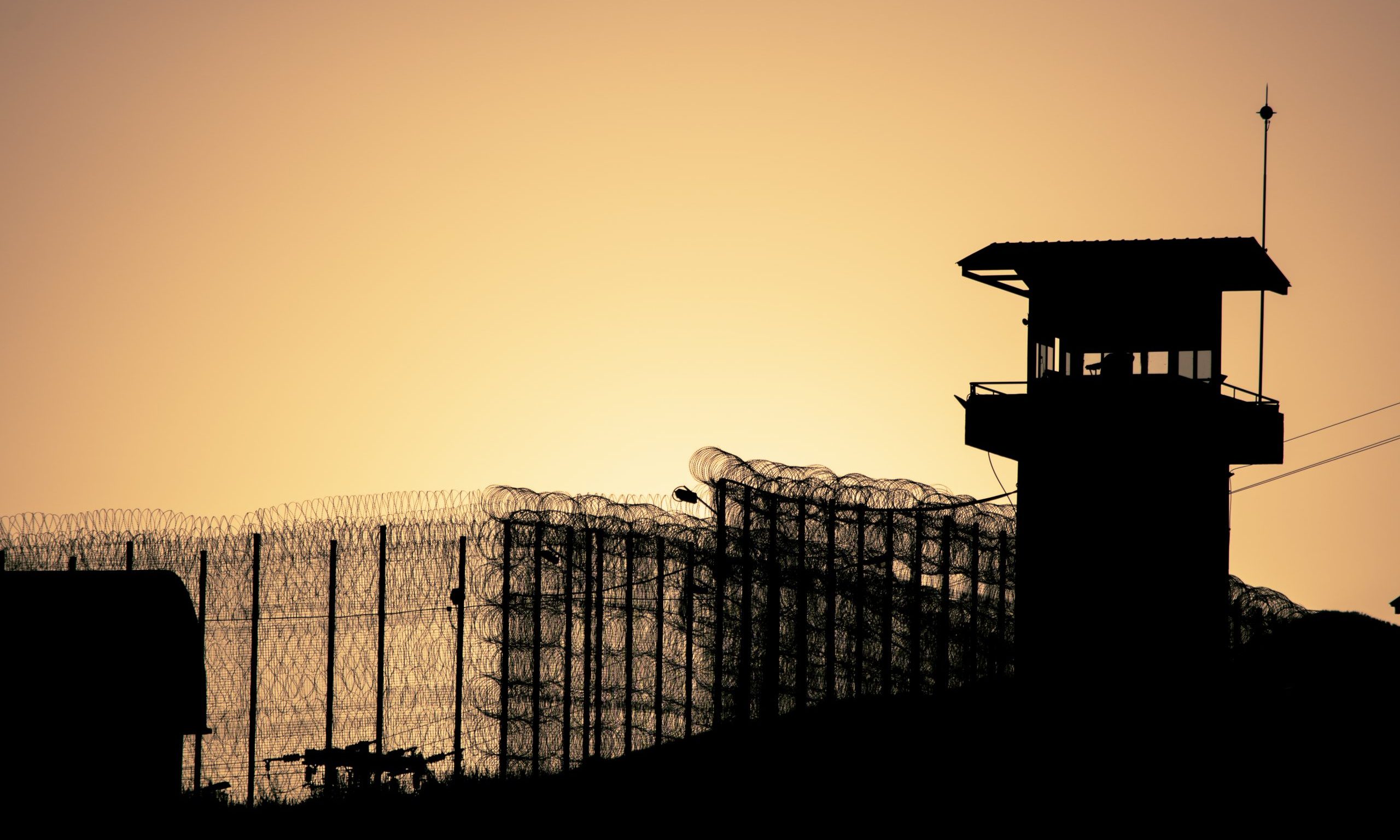 The State of Alabama murdered a man on Thursday night. 
Murder is what you call it when someone intentionally causes the death of another human for an unjustifiable reason. 
That fits with what Alabama did to Nathaniel Woods. 
Woods didn't kill anyone. Everyone associated with the case agreed on that. And the amount of mental gymnastics you have to perform in order to apply Alabama's "accomplice law" to Woods' involvement in the shooting deaths of three police officers is Cirque du Soleil worthy. 
But it didn't matter to the State of Alabama. Or Attorney General Steve Marshall. Or Gov. Kay Ivey. Or to the U.S Supreme Court. 
Everyone was cool with sticking the needle in Woods' arm because "the rule of law" must be followed. 
It's weird how the importance of the "rule of law" never comes into play when discussing ineffective counsel or improper jury instructions or a judge who improperly allows the victims' widows to recommend sentences to the jury — all of which, and more, happened in Woods' case — but "rule of law" becomes the absolute most important thing when it's time to carry out the execution in a flawed case. 
I mean, if the rule of law is actually that important to you, maybe start tidying up the processes that have repeatedly led to innocent men landing on Alabama's death row, and some of them winding up dead. 
If you need examples of this happening, let me point you to the movies made about those cases. All of them. 
If the rule of law matters to anyone, here's what it did to Nathaniel Woods: it failed him in the biggest way. 
To understand how, you have to know the story of Woods' arrest, so here's the quick version. He was at a home allegedly known as a crack house, and Birmingham police were at the door to serve a warrant. These cops apparently knew Woods, and he apparently knew them. They argued, and Woods said he didn't believe he had a warrant and refused to come out. 
So, the cops went in. According to court records from the prosecutors, Woods almost immediately surrendered and asked not to be maced. 
Not understanding what was happening, Woods' alleged accomplice, Kerry Spencer, who was asleep in a back room when cops broke through the door to arrest Woods, picked up an assault rifle and came out firing. He killed three of the cops and injured a fourth. 
This is why Nathaniel Woods was murdered by Alabama on Thursday. 
For another man's crimes. 
Oh, there was another explanation — one pushed by the prosecutors and by Marshall and Ivey the last two days — that makes so little sense it's hard to believe grownups are repeating it. 
In order to charge Woods under Alabama's accomplice law, which allows the state to hold people responsible for crimes they cause even if they're not the person who commits the act, the state had to show that Woods intentionally lured the officers into the home knowing they would be shot. 
To prove this, the state presented evidence that Woods and Spencer had argued with two of the officers earlier in the day, and that Woods had allegedly told one officer that if he would "take off that badge," Woods would "(mess) him up." There were allegedly other threats made back and forth. And then everyone went on their way. 
But according to the prosecutors — and wrap your head around this — Woods knew they would be back with a warrant later and set up a trap to murder them. 
That's the only way the accomplice statute can be applied here. Woods had to know the shooting was going to occur and he had to cause it to happen, which means he had to anticipate the police would come back looking for him and he had to arrange for Spencer to shoot them (or at least know that Spencer would shoot them). 
For the record, Spencer finds that just as silly as you. He has been consistent in his testimony that Woods had no idea that he was going to shoot the officers and that Woods played no role in the shooting. 
Didn't matter. Woods was still arrested and charged, and that was the first failure. 
He received a lawyer who had no experience with capital murder cases and advised his client that a plea deal offered by the state for 20-25 years — Marshall inexplicably denied in a letter on Wednesday that a deal was offered, despite this plea deal being mentioned numerous times in court filings — shouldn't be taken because the state had to prove that he participated in the crime. This was bad advice. 
So, Woods was failed again. 
A number of appeals deadlines were missed — failed again — and Woods' ever-changing attorneys — failed again — attempted to file late appeals for rehearings. The criminal appeals court and Alabama Supreme Court refused to hear those late appeals, which argued ineffective counsel, among other things — and he was failed again. 
And, of course, you know the failures that happened on Thursday night, when all of the people who could have stopped this travesty instead hid behind a "rule of law" excuse to do nothing. To keep up the appearances of tough-on-crime politicians. To tout their "law and order" record. 
Which is odd, because you'd think stopping improper executions would be part of law and order.
Print this piece