Republicans criticize Jones over his "stupid question" response to a constituent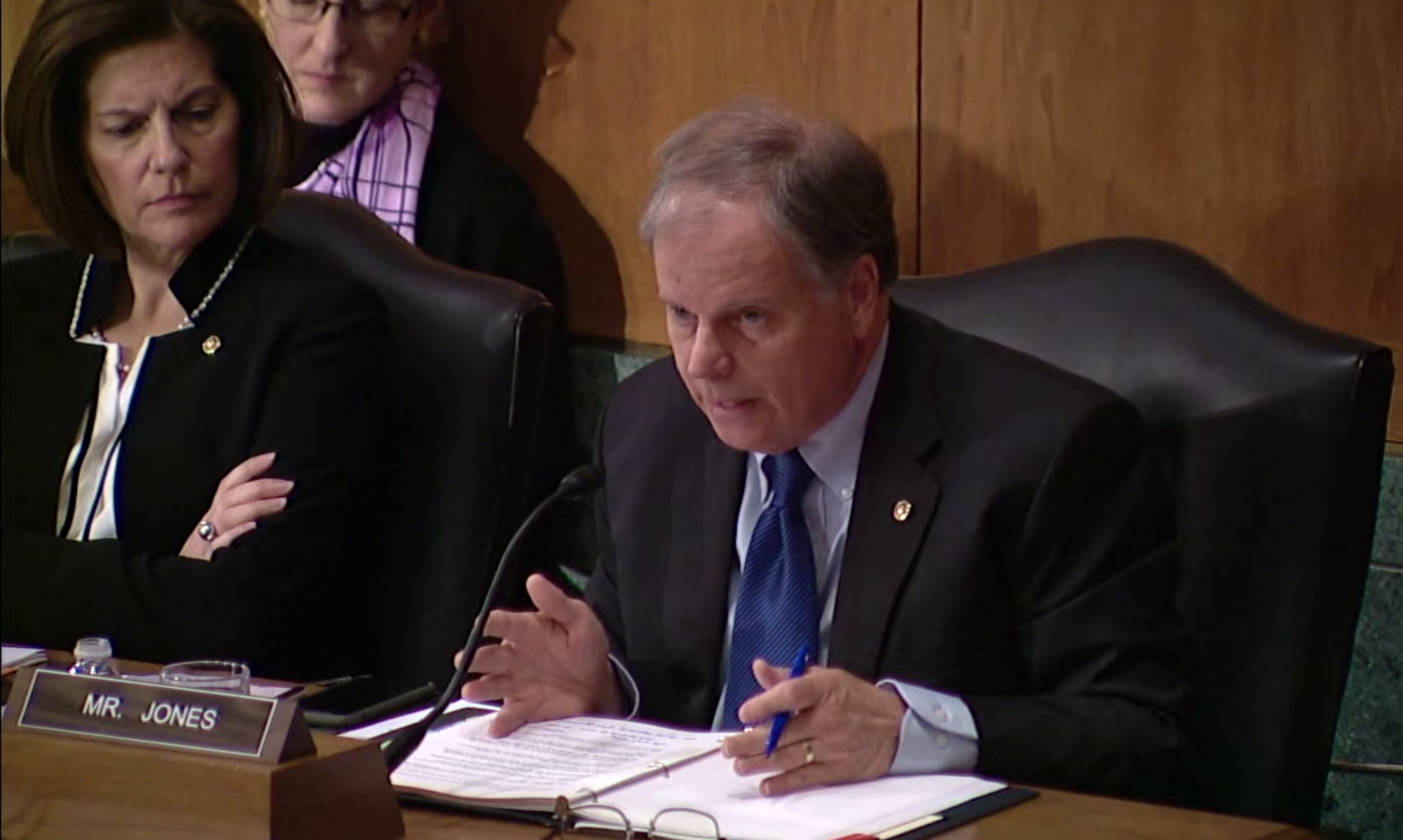 Republicans are criticizing U.S. Senator Doug Jones, D-Alabama, for a flippant response to a constituent asking how he will vote on a bill that would ban late-term abortions.
While Walking into an Alabama Employer Health Policy Discussion in Birmingham today, Jones had this interaction with a constituent:
The constituent asked: "Do you think abortion should be banned after 5 months?"
Sen. Jones responded, "What a stupid question."
Constituent: "You're voting on it next week."
Senate candidate Congressman Bradley Byrne (R-Montrose) said, "Doug may find the sanctity of life funny now, but he won't find it funny when we fire him in November. I'm running for Senate to ensure we have a Pro-Life, Pro-Trump fighter representing the people of Alabama in the U.S. Senate."
Marjorie Dannenfelser is the President of the national pro-life group Susan B. Anthony List (SBA List).
"Senator Doug Jones has proven once again that he is no moderate when it comes to abortion on demand through the moment of birth. Alabama's Democratic senator may think it is 'stupid' to question his abortion extremism, but rest assured, his constituents take respect for human life very seriously," President Dannenfelser said. "With a record of voting in favor of late-term abortion more than halfway through pregnancy and forced taxpayer funding of abortion, Sen. Jones has repeatedly betrayed Alabamians, siding with the radical abortion lobby and fellow extremist Democrats in Congress. Their agenda is dramatically out of step with the people of Alabama and the strong majority of Americans – including 55 percent of Independents and 43 percent of rank-and-file Democrats – who support compassionate limits on abortion after five months of pregnancy, when science clearly shows unborn babies can feel excruciating pain. If Senator Jones refuses to protect innocent unborn children, he won't be laughing come Election Day."
Alabama voters have approved a constitutional amendment that will ban abortion in the state when the U.S. Supreme Court overturns the controversial Roe vs. Wade decision.
Trump Victory National Finance Committee member Perry O. Hooper Jr. said in a statement, "This is a broken record with Doug Jones. It appears he bends over backwards to slap
Alabamians in the face. Always ignoring what Alabamians believe. We are Pro-Life. He is pro-abortion, it is that simple. He is a broken record. Never standing for Alabama values; He is a died in the wool leftist its that plain and simple. Abortion upon demand until birth is his mantra. He has no regard for human life unless they are on death row confected of multiple homicides. These are his victims not innocent children killed in the womb."
Defeating Doug Jones and taking back the Senate seat is a top priority of Alabama Republicans.
"
Updated: February 24 – the person who asked the question in the story identified as a "constituent" was Ryan Touchstone who is a Republican political tracker paid by America Rising PAC. He is frequently at Senator Jones' public events.
Tallassee mayor endorses Jeff Coleman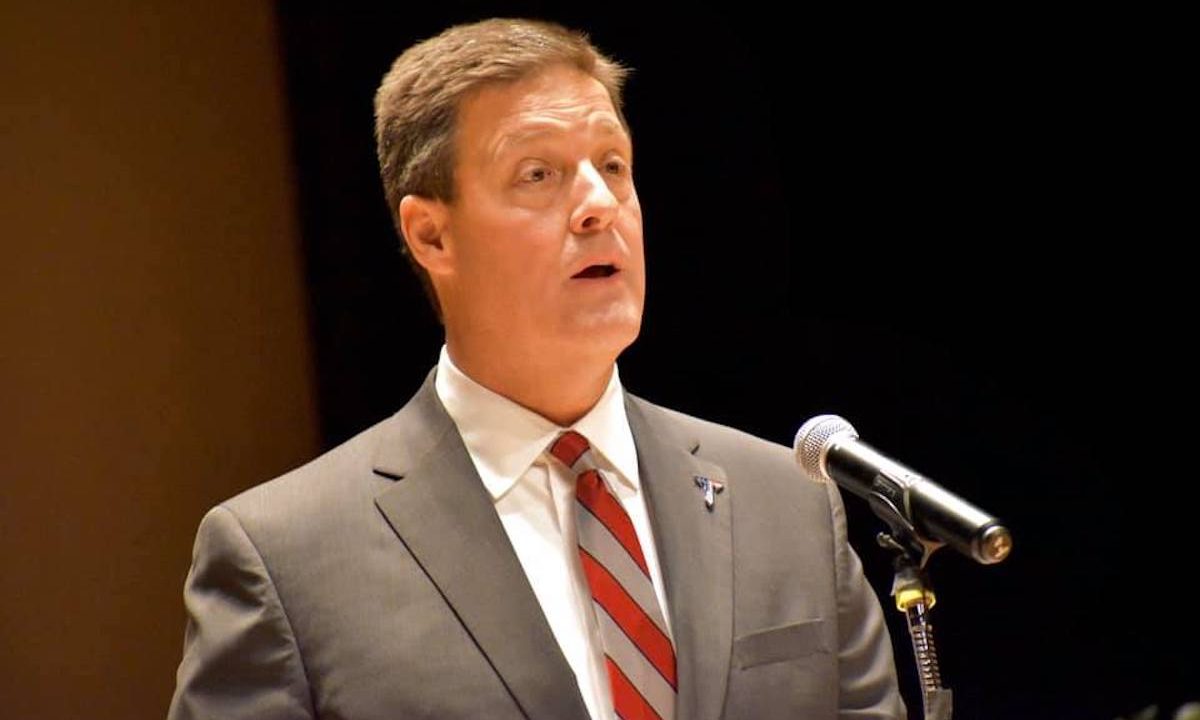 Republican Congressional candidate Jeff Coleman has received the endorsement of Tallassee Mayor Johnny Hammock. Coleman is running for the U.S. House of Representatives in the July 14 Republican primary runoff.
"Alabama needs a strong conservative candidate who will not back down from a challenge, and will represent the voice, people, and values of those who live in Alabama and District 2," Hammock said. "Jeff Coleman has my full support and endorsement."
Coleman thanked Hammock for the endorsement.
"Mayor Hammock's leadership is evident by the respect the community has for him," Coleman said. "He is a leader not just for Tallassee but for the surrounding area as a whole. It is an honor to have the support and endorsement of Mayor Hammock and many more in the Tallassee community!"
Tallassee is on the Tallapoosa River and is in both Elmore and Tallapoosa Counties. The city has a population of 4,581 in 2018, which is down from its peak in 1999 of 5,858.
Coleman now has the endorsements of the mayors of Luverne, Dothan, Millbrook, Geneva, and Florala.
Coleman is a native of Dothan. He is the fifth generation of his family to head the family business, Coleman Worldwide Moving, based in Dothan. He recently stepped down as President and CEO in order to run for Congress. Coleman is a former Chairman of the Business Council of Alabama. Coleman is one of the wealthiest people in Alabama.
Coleman has been endorsed by BCA and the Alabama Farmers Federation, as well as the Alabama Realtors Association, Alabama Home Builders Association, Alabama Retail Association, Alabama Trucking Association, Dothan Area Chamber of Commerce and the U.S. Chamber of Commerce.
Coleman is a graduate from Northview High School where he was a member of the 1981 Football team that won the Alabama High School Football State Championship. He has a bachelor's degree in Commerce and Business Administration from the University of Alabama and a Master's in Business Administration from Troy University in Dothan. He is an Eagle Scout, a 2011 Graduate of Leadership Alabama and a 2015 Graduate of the Air War College National Security Forum. Coleman served two terms as the Civilian Aide to the Secretary of the Army for Alabama.
Coleman is running in the Republican primary runoff against former State Rep. Barry Moore on July 14. The eventual Republican nominee for the open 2nd Congressional District seat will face Democrat Phyllis Harvey-Hall in the November general election.