Byrne: People of Alabama "do not want the coronavirus brought here"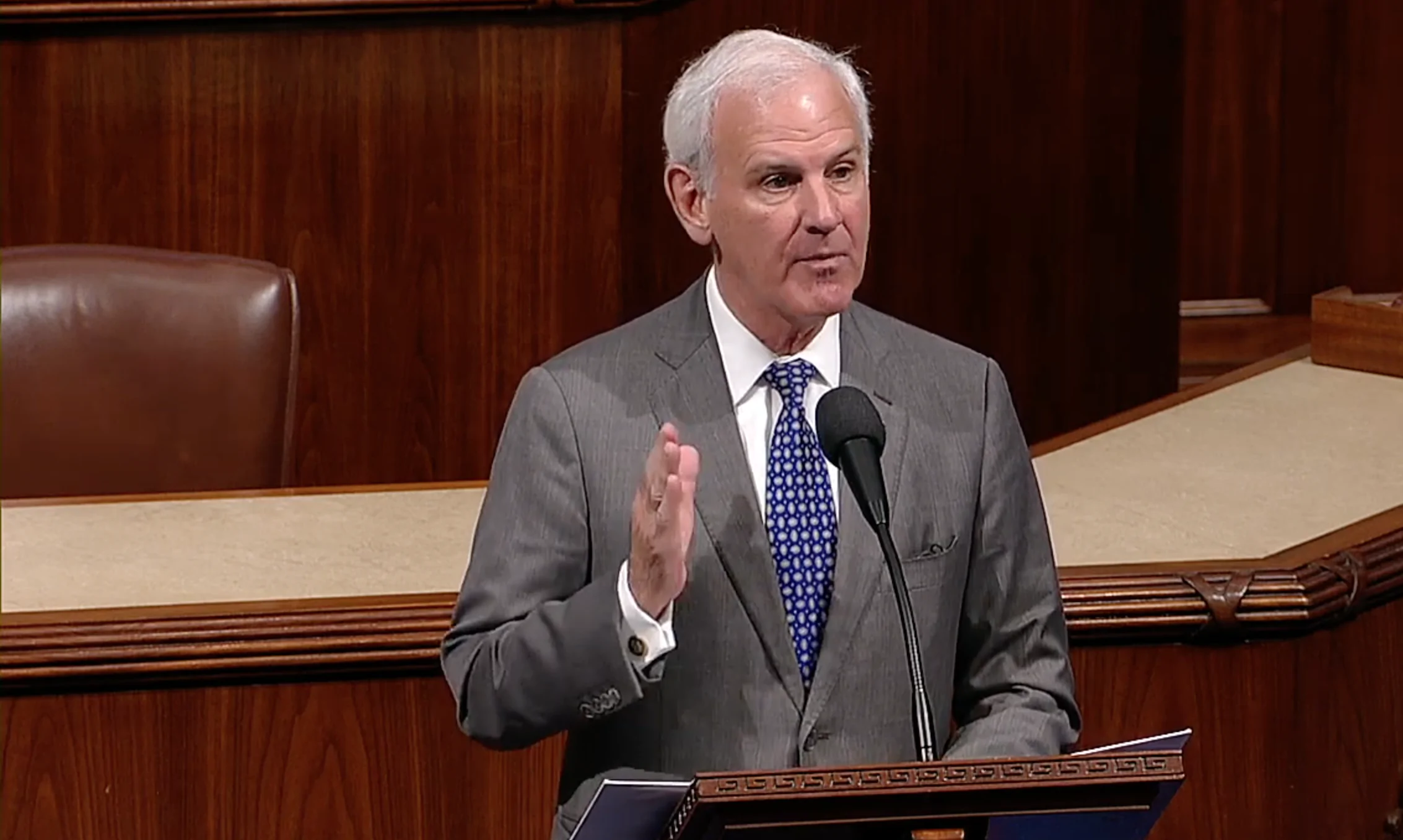 Sunday, Senate candidate Congressman Bradley Byrne, R-Montrose, expressed his opposition to a federal government plant to relocated coronavirus infected people in Anniston.
"The people of Alabama DO NOT want the coronavirus brought here," Congressman Byrne said. "I'm fighting to bring this to a full stop. Leave these people in the place they came to, don't spread them around the US, and keep them OUT of Alabama. The risk is much too high."
Alabama Governor Kay Ivey (R) also expressed concerns about the federal plan to relocate coronavirus exposed passengers to Anniston. Coronavirus infected persons could be in Alabama as early as Wednesday.
"Late Friday night, the U.S. Department of Health and Human Services (HHS) informed me about their proposal to transport Americans who have tested positive with the Coronavirus (COVID-19) from the Diamond Princess cruise ship to a FEMA Center for Domestic Preparedness (CDP) in Anniston," Ivey said. "Sensing the urgency, I quickly informed the offices of Senators Richard Shelby and Doug Jones and Congressman Mike Rogers, as well as Dr. Scott Harris with the Alabama Department of Public Health."
"On Saturday, it appears that a press release from HHS was inadvertently, and perhaps prematurely, sent notifying the State of Alabama that these individuals were scheduled to begin transporting to Alabama as early as Wednesday," Ivey continued.
"Obviously concerned, there were a number of conversations between HHS, the White House, my staff and me, as well as two rounds of conference calls including the senior staff of the Congressional Delegation to try to clarify HHS' intent and reasoning for selecting Alabama," Ivey continued. "On one of the calls, they informed us that the CDP in Anniston is only being considered as a "back-up" plan, in case they run out of alternative locations. They assured us on both calls that no decision had been made to send anyone to Anniston."
"I made it abundantly clear that while the State of Alabama wants to work closely with the Trump Administration to assist fellow Americans who may have tested positive for the Coronavirus, there were some grave concerns about why the site in Anniston was chosen and how, logistically, this would play out in the event this back-up site were to be eventually activated," Ivey said in a statement to the media. "First and foremost, my priority is to protect the people of Alabama. While locating these folks in Alabama is currently a backup plan, this is a serious issue and we need to be fully aware of the facts regarding the potential of housing them in Anniston.
"I am grateful to Senator Shelby and his team for coordinating today's effort to send officials from HHS to Alabama to provide further clarity to this situation," Ivey said. "I also appreciate Congressman Rogers for speaking with the President and informing him of the concern of the people of Alabama. Through these coordinated efforts, we will begin a process that will be transparent, and hopefully find a solution of which we are united and comfortable with."
Congressman Rogers expressed his concerns about the coronavirus infected persons being housed in the Third Congressional District.
"Earlier this evening, I spoke with President Trump," Rogers said in a statement on Saturday. He agreed with me that the decision by the Department of Health and Human Services to house those Americans exposed to Coronavirus at the Center for Domestic Preparedness in Anniston is the wrong decision. President Trump had no advanced notice and these individuals were brought to the continental United States without his consent. I will continue to work with President Trump and HHS to find the best facilities that meet the needs for those Americans that have been exposed to this dangerous virus. The CDP is not that place."
Byrne shared Rogers comments and added, "We've been tracking the issue and I'm glad to stand with Rep. Rogers and President Trump as we work to stop this ill advised plan."
Coronaviruses are extremely common throughout the animal kingdom and are one of the causes of the "common cold." This is novel (new) strain of the virus, that appears to have come from bats. Researchers are calling this disease COVID-19, short for "coronavirus disease 2019."
As of Sunday morning, there have been 78,966 diagnosed cases of COVID-19. 53,079 of these are still active. 23,418 people have recovered from their illness and been discharged. 2,469 have died. Most of these are in China, where the plague originated; but at this point the disease has spread to 32 countries.
Print this piece
Alabama may need 2,500 more ventilators. It's having to compete to get them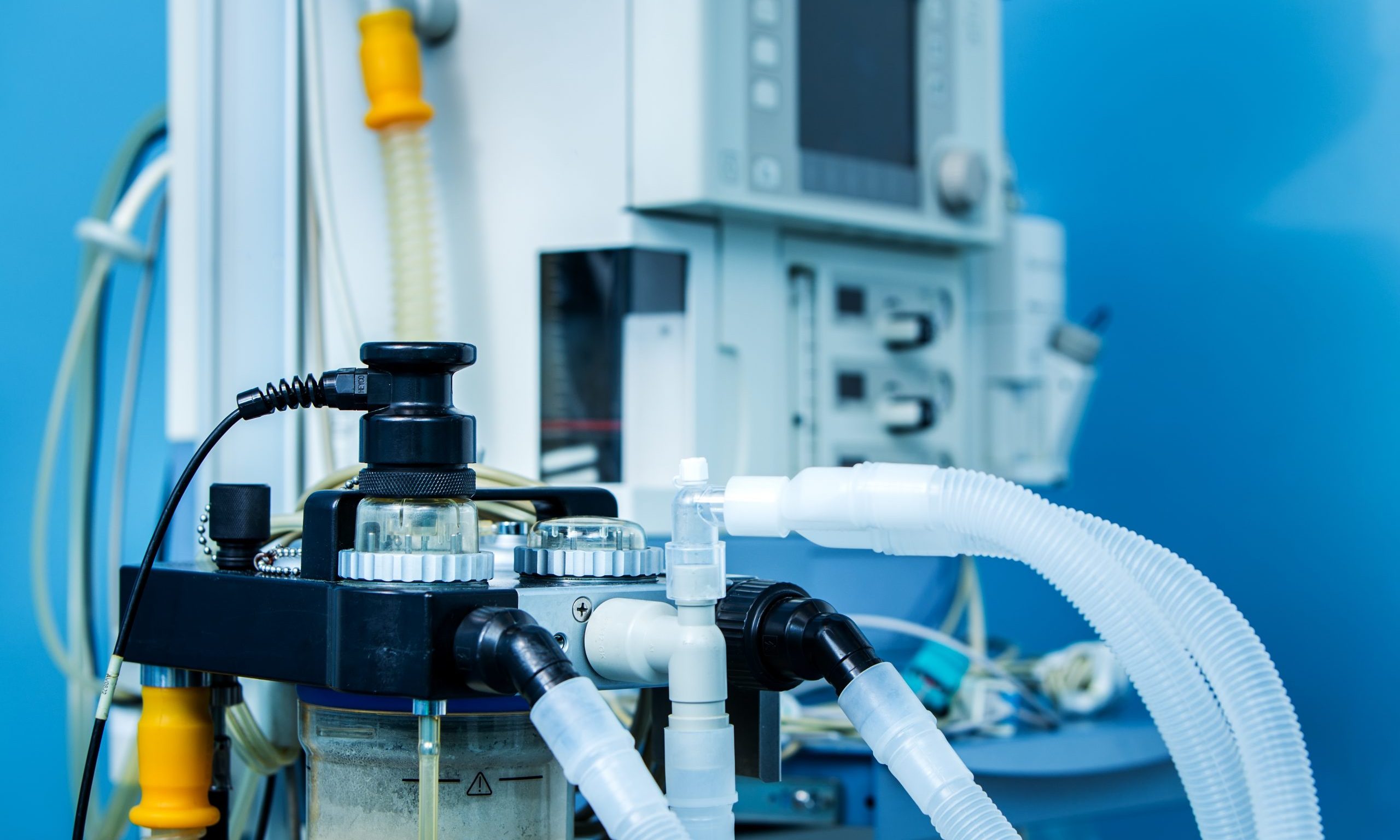 Alabama may need 2,000 more ventilators than it has, and it's being forced to compete with other states to get them on the private market.
State Health Officer Dr. Scott Harris said Friday that the Alabama Department of Public Health is attempting to source its own ventilators as a number of hospitals in the state are already struggling and asking for more.
The state requested 500 ventilators from the federal government through the Department of Health and Human Services and the national strategic stockpile. It asked for 200 of them to be delivered urgently.
"HHS has indicated that they're not going to fulfill that anytime soon because they're still taking care of places like New York City," Harris said in an interview with APR.
When Alabama nears an expected surge — say 72 hours before hospitals are expected to be overwhelmed with patients requiring life support — they may be able to make the extra ventilators available.
So Alabama, like a number of states, is being forced to try to source ventilators on its own through the private market, where hundreds of hospitals, all the other states and other countries are trying to do the same.
Harris said he signed a purchase order Thursday for 250 more ventilators.
"We're waiting to see, and then there are others that we're waiting to hear from," Harris told APR. "We're doing our best to try to source these in any way that we can."
"We're attempting to source those ourselves, but as you know, all the states are looking to source their own and in some measure competing with each other," he said a press conference Friday evening when Gov. Kay Ivey announced a shelter in place order.
Alabama Sen. Doug Jones said Thursday that Alabama will likely make additional requests, but there are only 10,000 ventilators in the national stockpile and in the U.S. Department of Defense surplus. And with every other state in the country also requesting these supplies, the federal government has said that states should not rely on the national stockpile to bolster their ventilator capacity.
By Friday, nearly 1,500 people were confirmed positive with the virus. At least 38 have died. Dire models from the Institute for Health Metrics and Evaluation at the University of Washington — models that influenced the state's decision to issue a stay-at-home order — project that by mid-April, Alabama could have a massive shortage of ventilators and hospital beds.
"The timeline I think makes sense and the time when we're expected to have a surge is the part that was most useful to us," Harris said. "We've been trying very hard to get an order in place with regards to this surge that we expect to happen."
The model estimates that Alabama could have a shortage of 20,000 hospital beds, 3,900 intensive care beds and more than 2,000 ventilators.
At least 3,500 ventilators would be needed at the peak of the COVID-19 outbreak in mid-April, according to the IHME model. Last month, Alabama Hospital Association President Donald Williamson said the state has a surge capacity of about 800.
The same model projects that about 5,500 people could die from COVID-19 in Alabama by August. However, the model is live and is regularly adjusted. Earlier this week, it suggested that 7,000 people could die by August.
Harris said the state, over the past couple of weeks, has added a few hundred additional ventilators to its capacity by converting anesthesia machines and veterinary ventilators for use on those infected with the coronavirus.
"Yet, even with adding all of those ventilators, going up by a few hundred units, which means to tell you that we're still using around the same percent of all of our ventilators even though the number [of ventilators] is going up," Harris said. "So we know that there are more patients on ventilators."
The state health officer said some hospitals in the state are already struggling but others are cooperating to share resources.
"They are really working hard to make sure that they have what they need, and we're trying very hard, along with the governor's office, to make sure that Alabama has enough inventory," Harris said.
Print this piece