Doug Jones: Anniston could still be called upon to treat coronavirus patients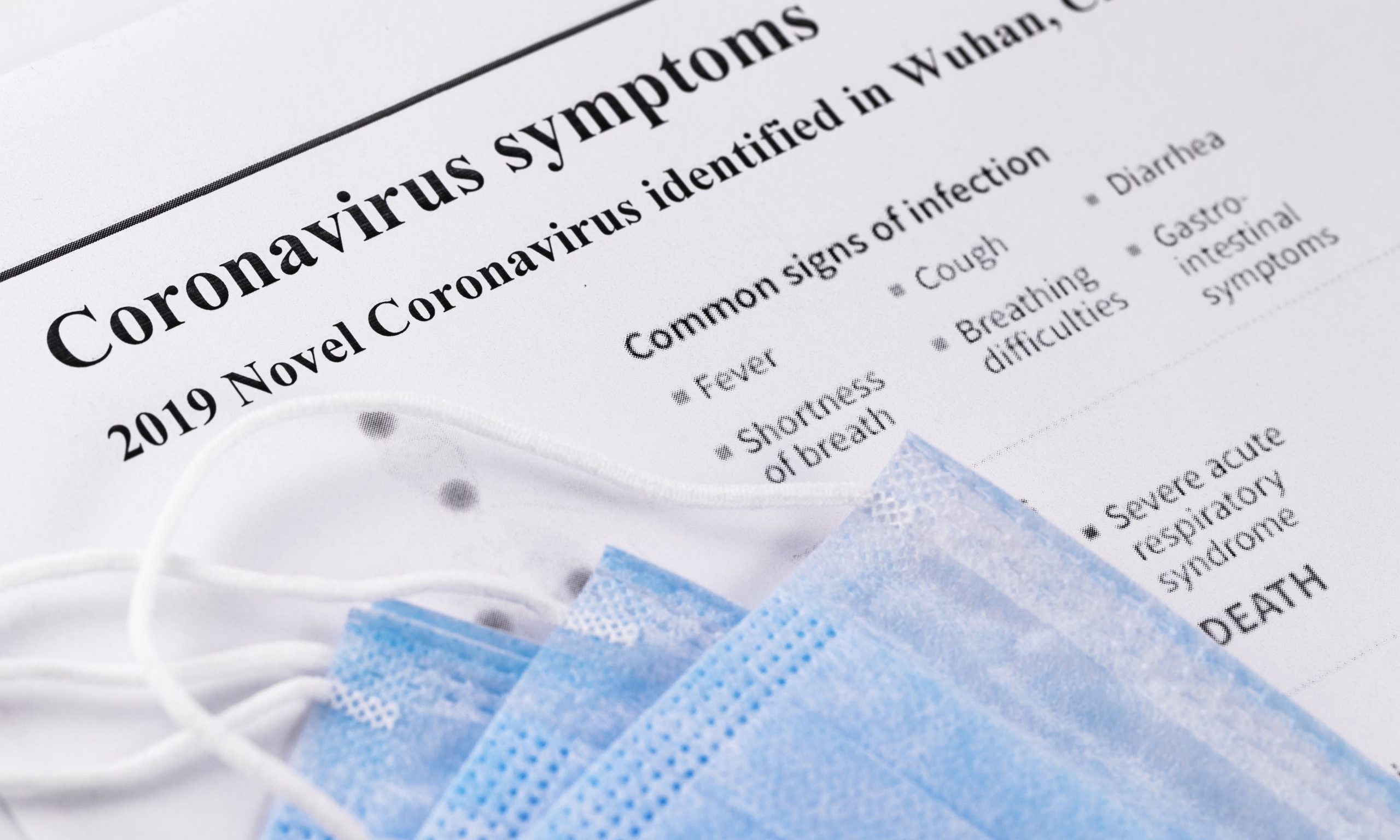 U.S. Sen. Doug Jones issued a statement Monday about the possibility of coronavirus patients being transported to and housed at the Center for Domestic Preparedness in Anniston, Alabama.
"Over the weekend, my staff and I participated in briefings regarding the announcement that Americans from the Diamond Princess cruise ship who tested positive for the coronavirus might be transported to and housed at the Center for Domestic Preparedness (CDP) in Anniston, Alabama," Jones said. "We were advised that the announcement on Saturday regarding the CDP was premature, and although the CDP is one of a number of contingency sites, at this time, the multi-agency plan anticipates using other sites first."
"It is my understanding that this information is being provided to officials in Anniston, and the folks at the CDP have been told that if their facility is needed in the future, adequate notice and details will be provided," Jones continued. "I urge the Department of Health and Human Services, the Department of Homeland Security, and the Centers for Disease Control to do all they can to provide the best care possible for those who must endure quarantine and those who are suffering from this virus."
"My first priority is to protect the people of Alabama, and I have the utmost confidence that, if called upon, the unmatched professionals at the CDP will rise to the occasion," Jones stated. "I urge the Administration to continue to keep Congress and the American people informed about their response to this virus and their efforts to prevent any further infections in the United States. We will continue to monitor this evolving situation with hope and compassion for all affected."
The Calhoun County Commission has announced plans to sue to prevent the City of Anniston from being used to house infected virus patients. They are arguing that while the CDP is used for training purposes, it is not equipped to deal with providing medical care for potentially dozens of people needing serious medical treatment in a quarantine situation.
According to the CDC (Centers for Disease Control and Prevention), Coronaviruses are a common family of viruses that is found throughout much of the animal kingdom. This strain of the virus appears to have originated among bats, which are eaten by the Chinese. The virus appears to have crossed species and was first identified in China's Wuhan City in Hubei Province. Researchers are referring to the disease caused by this strain COVID-19.
As of Monday there have been 80,154 COVID-19 diagnosed cases. 27,591 of those have recovered and been released from medical care. 2,701 people have died from this. Most of the deaths have been in China; but the death toll now includes twelve in Iran, nine in South Korea, seven in Italy, two in Hong Kong, as well as one death each in the Philippines, France, Japan, and Taiwan. This leaves 49,762 active cases of the illness. Of these currently Infected patients, 40,547 (81%) have mild conditions. 9,215 (19%) are currently in serious or critical condition.
There are 691 cases of COVID-19 that have been diagnosed among the passengers and crew of the Diamond Princess. Four of these have already died. 35 of these are in serious or critical condition. Only ten are totally recovered from their illness. Only a portion of the passengers were Americans.
To this point, there are only 53 diagnosed cases of COVID-19 in the United States, but that is up from 35 on Sunday. There have been no deaths yet, but six of these are in serious or critical condition. The stock market was down more than one thousand points on Monday due to fears that the coronavirus is going to negatively impact global trade, particularly the flow of manufactured goods coming out of China, the world's second-largest economy. The outbreak in South Korea is particularly alarming for Alabamians given our close trade ties with the country, particularly with Hyundai having a manufacturing plant in Montgomery.
For more about the possible coronavirus pandemic, click here.
Gov. Kay Ivey extends statewide mask order, allows limited nursing home visitations
"This mask ordinance is working. It works, and we have evidence of that," State Health Officer Scott Harris said.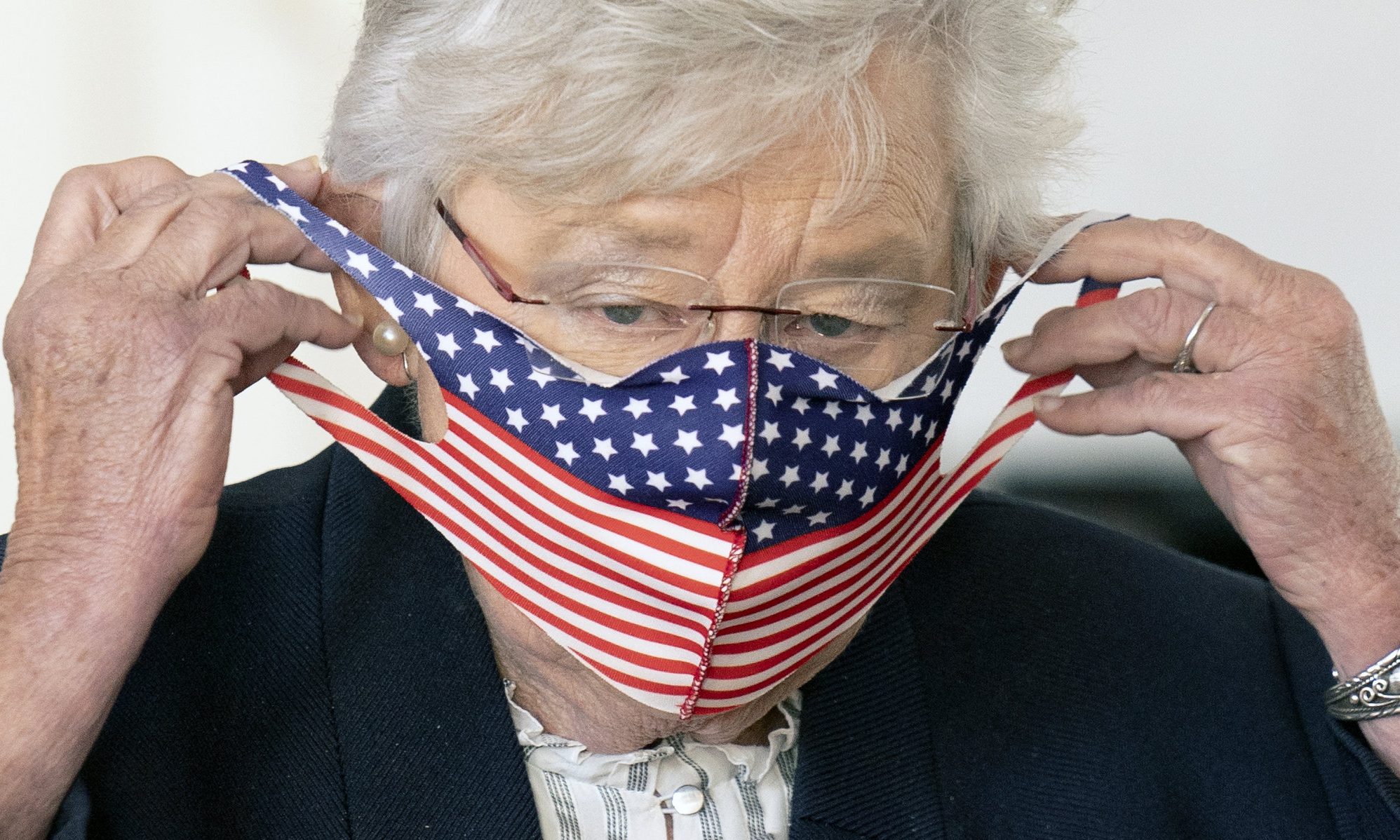 Gov. Kay Ivey on Wednesday extended Alabama's statewide mask order, citing the upcoming general election and a reduction in the spread of the virus since her order went into effect in July. Ivey's new order also allows for limited visitations in state nursing homes, and keeps all other previous social distancing restrictions in place.
"I'd hate to see us pull back too quickly and negate the progress that we've made in our daily positive numbers and our hospitalization rates by risking another spike due to a false sense of security, the upcoming winter months, the flu season and a host of other reasons," Ivey said during a press conference Wednesday. 
Ivey said that with the Nov. 3 Election Day nearing "it's important to have a safe environment where our poll workers poll watchers, and those of us who would like to vote in person." 
Ivey said that voters aren't required to wear a mask to vote in person, "I'm certainly going to wear my mask because I want to protect the poll workers and others that are going into the polls as well." 
Alabama State Health Officer Dr. Scott Harris said state hospitals are caring for about half the number of COVID-19 patients than were hospitalized in late July, during a surge in cases, hospitalizations and deaths, and just before the mask order was issued. 
"This mask ordinance is working. It works, and we have evidence of that," Harris said. "There have not been any additional restrictions imposed on our state since this Stay at Home order at the end of April." 
Harris noted an August study released by the South Carolina Department of Health and Environmental Control that looked at that state's jurisdictional mask orders, and found that in the 40 percent of jurisdictions that have mask orders COVID-19 cases were reduced by nearly half, compared to an increase in cases by 30 percent in jurisdictions without mask orders.  
White House Coronavirus Task Force Member Dr. Deborah Birx during a visit to Alabama last week urged Ivey to extend the mask order. Birx had praised Ivey's statewide mask mandate during a previous visit to the state in July, when nine of the first 13 days of that month saw daily case increases in COVID-19 cases statewide of more than 1,000. 
Ivey's amended "safer-at-home" order also states that beginning Friday, hospitals and nursing homes shall ensure that each patient or resident can have one caregiver or visitor at a time, with some exceptions. 
Ivey's order states that the changes are "subject to reasonable restrictions imposed on the entrance of persons because of the COVID-19 county positivity rate, the facility's COVID-19 status, a patient's or resident's COVID-19 status, caregiver/visitor symptoms, lack of adherence to proper infection control practices, or other relevant factors related to the COVID-19 pandemic, consistent with the following guidance from the federal government," and goes on to list links to Centers for Medicaid and Medicaid Services guidance for the different facilities. 
Ivey said during the Wednesday press conference that none of her previous statewide orders prevented anyone from accompanying a loved one into a hospital, and said despite that, there has been some confusion on the matter. She said her amended order made that fact clear.  
Dr. Don Williamson, president of the Alabama Hospital Association, told The Montgomery Advertiser in June that hospitals have control over visitations. Hospitals statewide have enacted individual varying rules on visitations since the start of the COVID-19 pandemic. 
Harris also discussed the work being done to ready the state for disbursement of a vaccine, if and when one becomes available. Harris said a plan for doing so must be given to the U.S. Department of Health and Human Services by mid-October. 
"Obviously, we're following very closely the safety data and efficacy data so that we are sure that we have a vaccine product that's going to be safe and effective," Harris said. "And I'm confident that information will be available for us, and then we can make a really good decision on that as we start to receive this vaccine." 
Harris said the supply of a vaccine will initially be limited, and state health officials will have to prioritize disbursement for high-risk people, including health care workers, but that the state will release its plan to do so to ensure openness in the process.