Sean Spicer addresses Alabama Republicans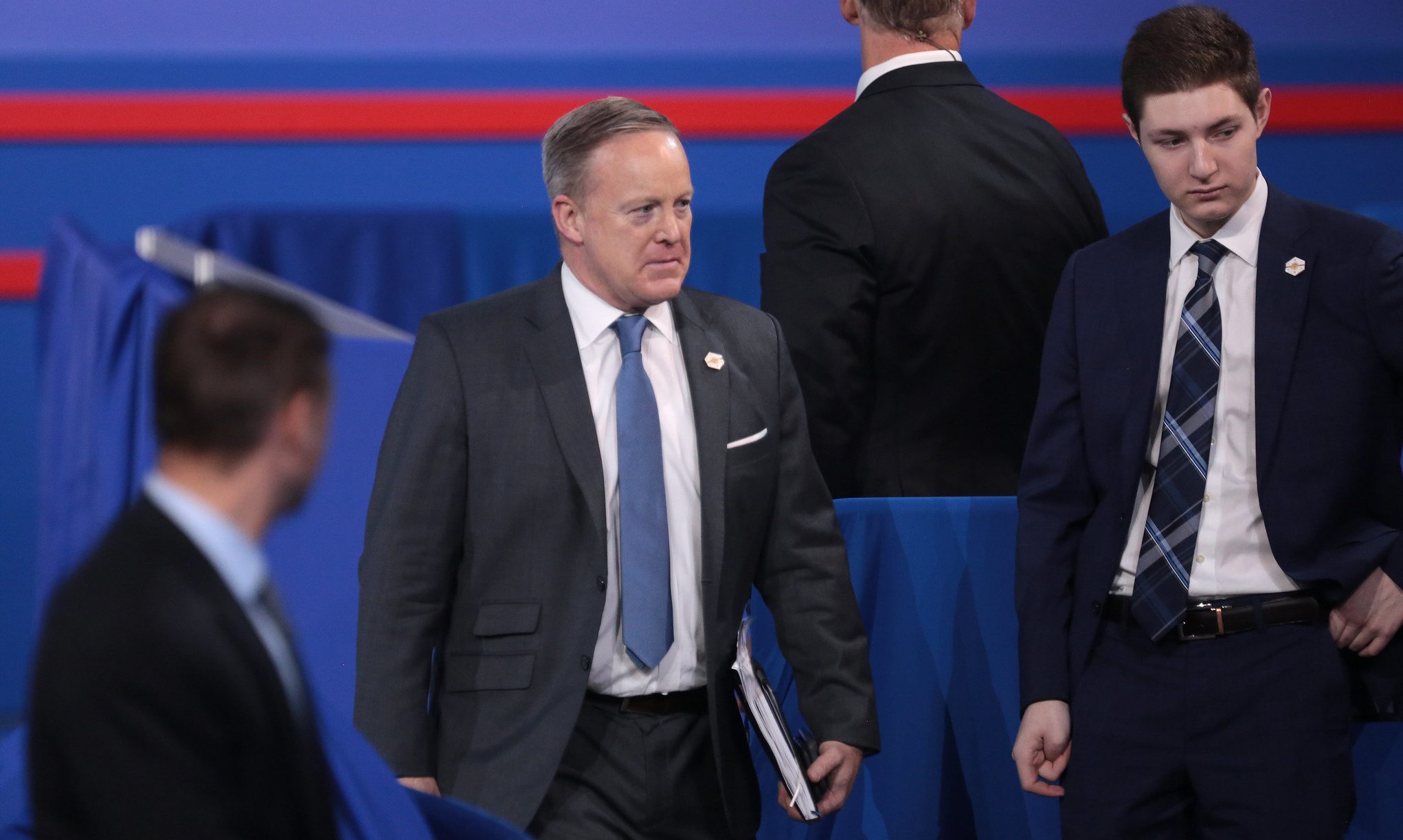 Former White House Press Secretary Sean Spicer was in Prattville on Friday as the keynote speaker at the Alabama Republican Party's annual Winter Dinner event. This year's event was held at the Montgomery Marriott, in Prattville.
Spicer talked about his life growing up in a non—political home in Rhode Island and his passion for political campaigning that he developed in college. Spicer worked for a number of campaigns before going to work for the National Republican Congressional Campaign (NRCC). Spicer also worked for the George W. Bush administration in trade.
Spicer was going to leave the political world and accept a regular job that would allow him to spend more time with his family when Reince Priebus asked him to join him at the Republican National Committee (RNC). Spicer's first two years at the RNC were productive but ultimately were unsuccessful when then GOP presidential nominee Governor Mitt Romney (R) lost to incumbent President Barack H. Obama (D) in 2012.
Despite the crushing loss, the RNC kept Priebus and Spicer on for another two years. Spicer said that the experience of losing a presidential campaign was instructive for the GOP team. They studied what they had done wrong and what Obama and his team had done right The Obama team emphasized a ground game, having political operatives on the ground working in the swing states year-round building support for their candidates. The Republican strategy, however, was to just spend more money on a new ad buy to reach swing voters or get out the GOP base. The throwing more money at it approach was not working so Priebus and the RNC team resolved to assemble data on voters and voter districts and do what the data told them to do rather than throwing money at a race. The GOP won control of the Senate in 2014. The RNC kept Priebus and Spicer for another two years.
Priebus and the RNC resolved to assemble the largest ground game ever in political strategy for 2016. Spicer said that Obama had built a strategy around promoting one candidate, Obama; but the RNC strategy was to build a ground game around Republican principles and ideas. GOP operatives were living among the communities organizing and spreading the GOP message in swing states and districts ahead of the 2016 election.
Spicer said that the GOP had an incredible slate of candidates with all kinds of great experience and then they had this Trump guy that tweets. The Trump message however resonated with Republican primary voters and he won the nomination. Once it was clear that Trump would be the nominee the RNC staff met with Donald J. Trump and his campaign staff. They really did not have a ground game at all. The Trump campaign did rallies and Tweets and that is what they did, but this lack of a large candidate infrastructure actually worked well because they adopted the RNC apparatus that was already in place without the conflicting infrastructures that past campaigns have had to meld in a general election run.
Trump defeated former Secretary of State Hillary R. Clinton and asked Spicer to join the administration as White House Press Secretary. Spicer admitted that the Tweets were annoying, but added that "you aren't going to make him (Pres. Trump) stop. That's who he is." Spicer said that Trump sleeps for about two hours and then he Tweets.
Spicer said that he had a really bad week on the job, and then Saturday Night Live did their skit lampooning him. Spicer did not see it live. On Sundays, he goes to church with his family and ignores the calls. All through the service, his phone was getting texts and calls that he ignored. Normally they go out for ice cream following the service but he told his son no and rushed to home to see what had happened. Spicer said that the piece was hilarious, but was devastating and that his tenure never recovered afterward.
Spicer said that President Trump has built the greatest economy in decades, has renegotiated trade deals which no one thought possible, and he has kept his promises to the American people. Spicer acknowledged that losing the election is always possible, but that is why you have to work hard.
Spicer urged Alabama Republicans to united behind whoever is the Senate nominee this time and defeat Doug Jones. Defeating Doug Jones is critical to the GOP maintaining control of the Senate.
Former State Representative Perry O. Hooper Jr. is a member of the Alabama Republican Executive Committee, serves on Trump's national finance committee, is running on March 3 in the Republican primary statewide to be a Trump delegate to the national convention.
"Sean delivered a great Alabama Republican Trump Speech," Hooper said. "Sean spoke out strong that the two most important races in Alabama and America are the re-election of President Donald J. Trump and beating Democrat US Senator Doug Jones. That was music to our ears!"
"Sean and I visited and I asked him what was the plan to take back the House," Hooper continued. "I told Sean that America cannot take Pelosi, Schiff, and Nadler any more. Sean told me that the plan was to target 50 House seats. We have to win 23 seats to take back control. Sean felt very positive that we will take control of the House. I told Sean that is a must so we can finish implementing to Trump agenda: border security and building the wall, infrastructure, and affordable healthcare."
Alabama Republican Party Chairman Terry Lathan presented Spicer with a handmade quilt of valor that a nonprofit group of volunteers makes for veterans. Spicer is an officer in the Navy reserves.
The ALGOP Winter Dinner, the party's largest fundraiser, was sold out. The Alabama Republican Party is the largest state Republican Party in the country.
Alabama sees record number of COVID-19 hospitalizations Monday
"What we can still control is Christmas," Dr. Don Williamson said. "We can still control what hospital beds are going to look like in January."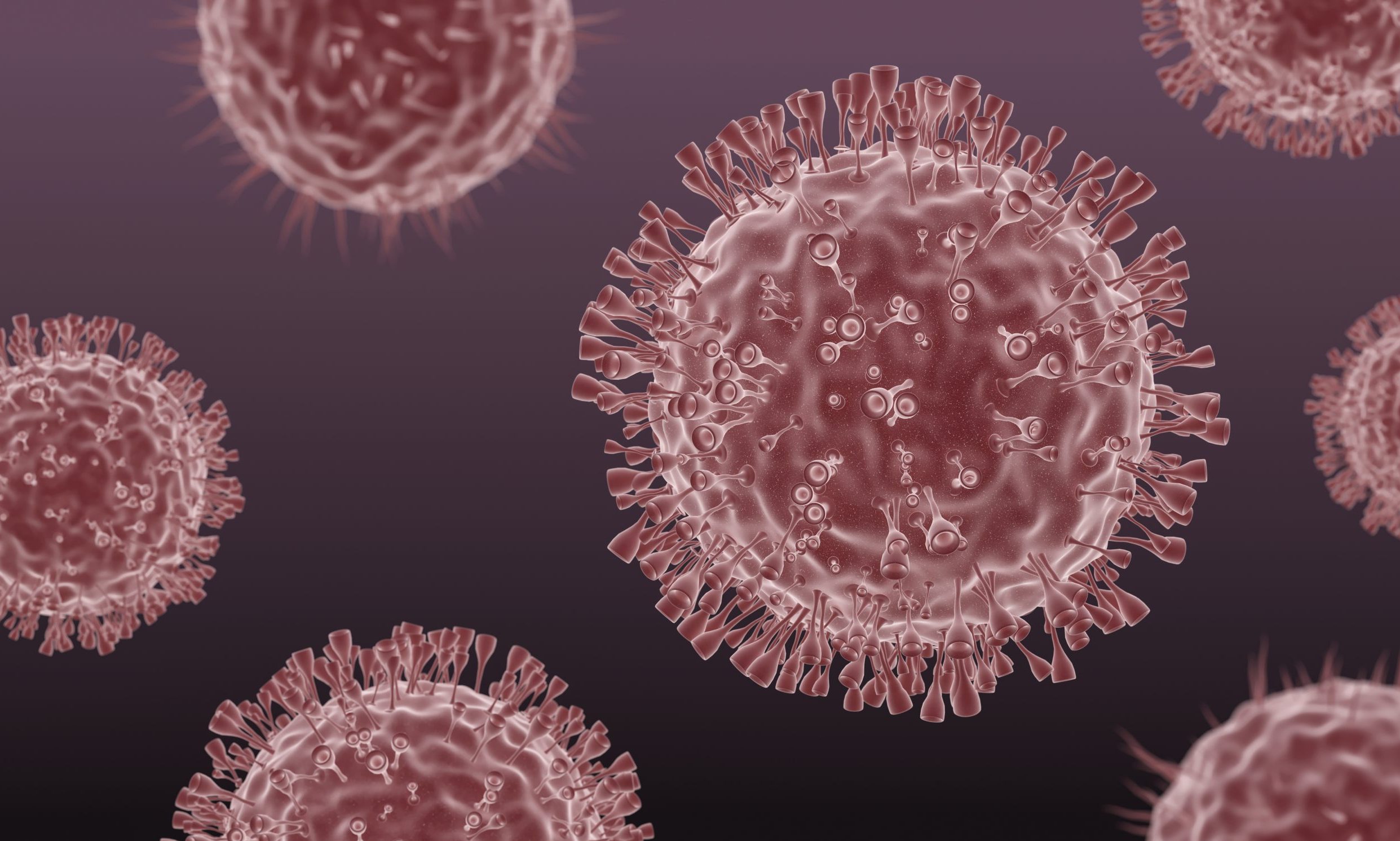 Alabama on Monday saw a new record with more people in hospitals with COVID-19 than ever before and a new record number of COVID-19 patients in intensive care units as public health experts worry about what is to come after Thanksgiving gatherings.
The Alabama Department of Public Health on Monday reported 1,717 hospitalizations statewide, breaking the previous record of 1,613 set on Aug. 6. The state's seven-day average of hospitalizations has increased each day for the last 41.
UAB Hospital on Monday had a record high 125 COVID-19 patients, breaking the previous record of 124 on Aug. 3. Huntsville Hospital had a record 264 COVID-19 patients Monday. Hospitals in Montgomery and Mobile are also seeing similar rising numbers but didn't break records Monday.
Approximately one in five adults in general medicine beds in Alabama hospitals Monday were COVID-19 patients, said Dr. Don Williamson, president of the Alabama Hospital Association and former Alabama state health officer.
The state had a record high 491 COVID-19 patients in intensive care units Monday, and 244 coronavirus patients were admitted to hospitals Sunday, which was the highest number in several months, he said.
Williamson said that 11 percent of the state's intensive care beds were available. It was the first time since Aug. 16 that fewer than 200 ICU beds were free, he said.
"It's not the ICU beds I'm worried about," Williamson said. "The overall trend is worse than I imagined it would be, with no impact [yet] from Thanksgiving."
Williamson noted that Alabama's seven-day average of hospitalizations increased by 217 from a week ago.
"That's what I'm worried about," Williamson said, adding that hospitals across the state Monday were either at their record highs in hospitalizations or very close to them. He also expressed concern over Alabama's continued rise in new cases, a sign of unabated community spread and a harbinger of even more hospitalizations and deaths to come.
The state added 2,295 new cases Monday and has averaged 2,206 new cases each day for the last week, which is a 67 percent increase from a month ago.
The increasing case counts aren't attributed to more testing. Alabama reported an increase of just 4,634 tests Monday, and the seven-day average of tests reported per day is up only 4 percent over the last month. This comes as the positivity rate over the last week was a record-high of 30 percent. Public health experts say that rate needs to be at or below 5 percent or there isn't enough testing and cases are going undetected.
Williamson said staffing problems continue to be a major concern at hospitals statewide. Medical staff are contracting COVID-19 largely from their own communities and not while at work, Williamson has said recently, which is reducing the number of available workers. Fatigue is also impacting staffing levels.
"We are beginning that conversation about what do things have to look like going forward on staffing with an increase of say another 20 percent in hospitalization. What is it you're doing now that you don't do? How do you free up additional staff?" Williamson said.
There will also be conversations about looking for help from the federal government, Williamson said, noting that the U.S. Department of Defense sent medical personnel to El Paso, Texas, to help with overburdened hospitals there.
But Alabama's growing COVID-19 crisis isn't just an Alabama problem, Williamson said. The problem is nationwide, and Alabama will have to wait in line along with other states in requesting federal resources.
There has been discussion of opening up medical facilities outside of hospitals, such as the tent hospitals that have popped up in places hard-hit by coronavirus, but the staffing problem is paramount, Williamson said. Without people to work them, more beds are useless, and hospitals can and have found ways to increase bed space for coronavirus patients, he said.
There's nothing that can be done to reverse whatever bad outcomes may result from Thanksgiving gatherings, Williamson said, and he expects that by the end of this week, the state's case count will begin increasing even more, and by mid-December, the state should begin to see the impact of Thanksgiving on hospitalizations.
"What we can still control is Christmas," Williamson said. "We can still control what hospital beds are going to look like in January."