Opinion | I proudly salute our state leadership, Alabamians, our Air Force and our Space Force leadership
Secretary of the Air Force Barbara Barrett, according to AFNS in an piece titled, "Department of the Air Force to consider military family support measures in future basing decisions,"  recently approved criteria, to assess states' policies, for accepting professional career licenses, and a community's public education system, support of military children; as part of its strategic basing process.
The addition of these criteria aims, to ensure locations, under consideration, have sufficient support, for the unique needs, of military families, who relocate frequently.
"The communities where service members, live and work; impact readiness, retention, and the satisfaction of families," said Secretary Barrett. "Future basing decisions made, will ensure optimal conditions, for service members, and their families."
The article goes on to explain, some of the issues, that influence the military members decision, to remain on active duty are, local public education aspects, and support for their children; along with their spouses, to sustain careers, move after move.
It also states, the Air Force collaborated with professional, and subject matter experts, to develop two types of analytic frameworks.
The public education framework, will be used to evaluate public school districts', educational aspects, and ability, to support transferring military children, in Pre-Kindergarten through the 12th grade, near Air Force installations.
The licensure portability framework, will be used to assess state laws, governors' executive orders, state Supreme Court, or bar association rules, and the ability for an area, to accommodate licenses earned, from other locations.
The article further states, while mission requirements remain the top priority, for where a mission is based, the Air Force has developed, a process, to include these support of military family considerations.
The methodology, for these criteria, will be used for future basing decisions, as the Air Force continues, to collaborate, with policy professionals, and subject matter experts.
The piece ends, with Madam Secretary Barrett's comments. "We know improving schools, and changing licensure regulations, take time, but efforts to meet the unique needs, of military families are vital. States that have improved services, for military families, should be commended and emulated."
The criteria will be formally incorporated into the basing process in the spring.
Based on our Secretary of the Air Force's awesome comments, at this point, I want to respectfully ask all of our state leaders, since the Legislature is currently in Session, that our Great State continue, in our efforts, to lead the way, in making Alabama the most military- friendly state in the nation.
For instance, concerning the licensure portability framework, through Legislation, by waiving all transferring military family, professional licensure fees, and by seamlessly, smoothly moving, and accepting, the professional licensures, from other states, through licensure reciprocity.
Think about military families, having to transfer, every one or two years, and filling out tons of documents, that take weeks, to gather the required pertinent documents, and to complete; and submit all documents.  The numerous hours expended, and the fees, and the costs, dollar wise are often exorbitant.  Military families, currently in many states, have to pay the same, or higher fees, as they frequently transfer, over and over again.
Remember, also many military families, may have been in overseas locations, and remote assignments, in which their licensure, may have expired; and their required number of continuing professional education hours; could not be obtained, nor met. Due to these extenuating circumstances, Legislation is also needed, in which waivers may be granted, so our military families, may be allowed, to regain their licensure; vice having to start basically, from the beginning processes, or re-test to regain their eligibility; and to receive needed credentials, and required certifications.
Some military families, may face issues, beyond their control, in which no jobs are available at their next duty stations. Families may have to make the tough decisions, to accept a transfer assignment, such as going from two family members working, to one family member working. Legislation is also needed, to support all military families, and their spouses, who want to work and, or attend colleges and universities to obtain their degrees.
Concerning the education framework portion, Madam Secretary Barrett mentioned; our Great State is currently, leading the way, in helping military families. I would also, like to respectfully ask, our state Leaders, to continue with your Legislative initiatives, to build the DODEA, Military Magnet, Pre-Kindergarten through 12th grade schools on, or near the base at Maxwell-Gunter Air Force Base. Along, with your initiatives, to allow the children of military families to attend regional Magnet Schools. Regardless, if families, faculty, professors and instructors live on-base or off-base.
Additionally, add to the Legislation, that families at Maxwell-Gunter Air Force Base be allowed to attend out of District schools also in Lee County, including Auburn City Schools. In addition, to counties such as Autauga, Elmore and Pike Road City Schools.
In my view, I believe that our Great State, through the highly outstanding leadership, of Governor Kay Ivey. Lt. Gov Will Ainsworth, House Speaker Rep. Mac McCutcheon, Senate Pro Tempore Sen. Del Marsh, and the Legislature, have earned an A+.
I see no other states, nor its leadership, this highly engaged, and proactive, to ensure that military families, are being taken care of, in such a gracious manner. Alabama is the most-military friendly state in the nation. No other state has higher numbers of military- family related Legislative initiatives, on their schedules, nor presently in the works.
Throughout our Air Force and our Space Force, our top leaders and their spouses are visiting families at their on-base homes and on-base military base schools.  It touches your heart, when leaders, care about others, and their families.
Respectfully, my recommendation, to our Secretary of the Air Force; if there are any military basing locations to be considered. Please place Alabama, in the number one slot, and at the top of the list.  Over the years, I've actually had a privileged opportunity, to work with these outstanding problem solvers, and highly distinguished Alabama Leaders. We want more, Air Force and Space Force, military families and neighbors.
I proudly salute our state Leadership, Alabamians, our Air Force and our Space Force Leadership; and all military members, families, civilian employees and the Total Force. You all earned an A+.
Glenn Henry is retired from the U.S. Air Force. He has been a high school teacher and university adjunct professor. He has earned numerous IT Cisco certifications. He is a Certified Professional Ethical Hacker. He lives in Montgomery with his wife Teresa.
Opinion | On the Nov. 3 ballot, vote "no" on proposed Amendment 1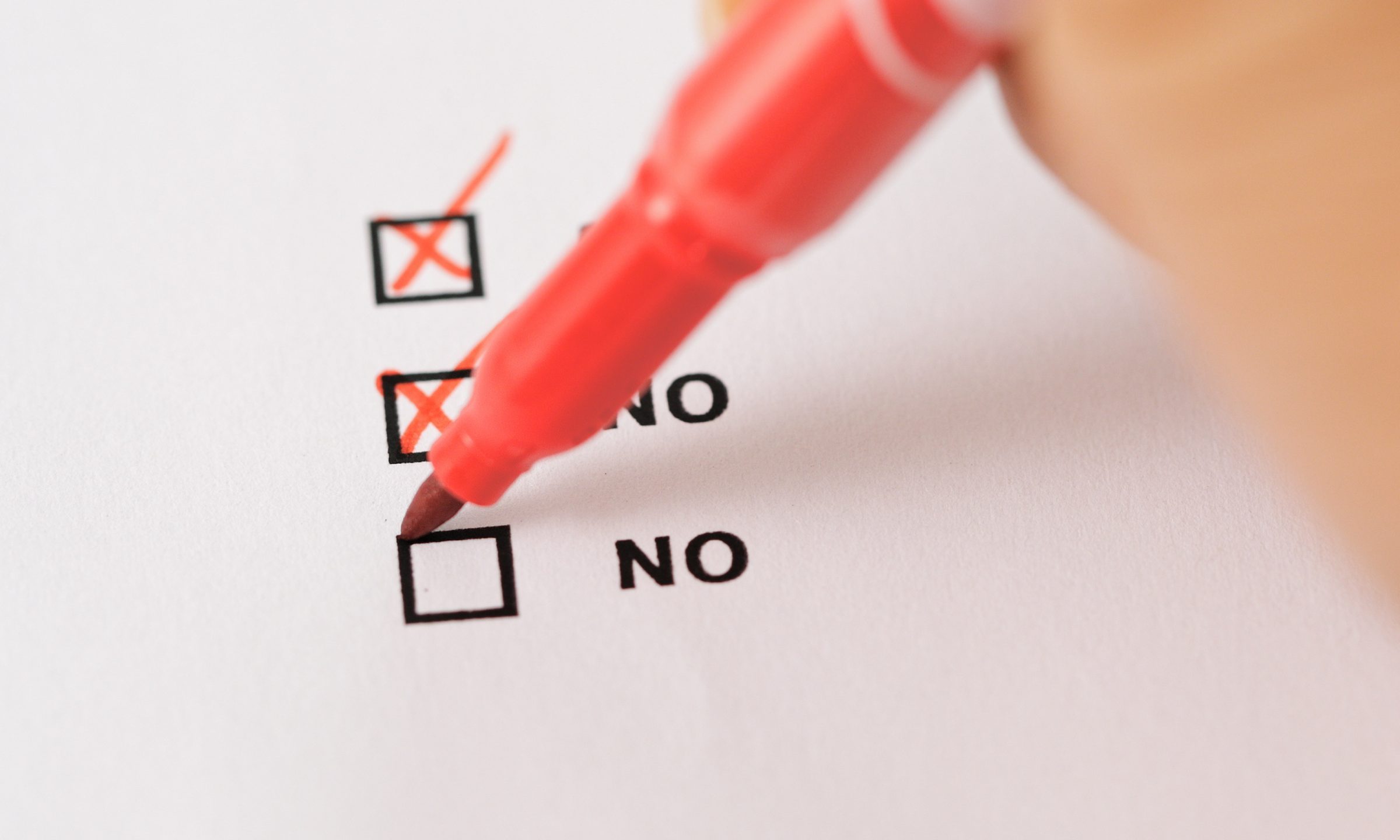 On Nov. 3, 2020, all Alabama voters should vote "no" on proposed Amendment 1. Vote no on Amendment 1 because it could allow state law changes to disenfranchise citizens whom the Legislature does not want to vote. Because Amendment 1 has no practical purpose and because it opens the door to mischief, all voters are urged to vote no.
Currently, the Alabama Constitution provides that "Every citizen of the United States…" has the right to vote in the county where the voter resides. Amendment 1 would delete the word "every" before citizen and replace it with "only a" citizen.
In Alabama, the only United States citizens who cannot vote today are most citizens who have been convicted of a felony of moral turpitude. These felonies are specifically identified in Ala. Code 17-3-30.1.
Without Amendment 1, the Alabama Constitution now says who can vote: every citizen. If voters approve Amendment 1, the Alabama Constitution would only identify a group who cannot vote. With Amendment 1, we, the citizens of the United States in Alabama, thus would lose the state constitutional protection of our voting rights.
In Alabama, no individual who is not a United States citizens can vote in a governmental election. So, Amendment 1 has no impact on non-citizens in Alabama.
Perhaps the purpose of Amendment 1 could be to drive voter turnout of those who mistakenly fear non-citizens can vote. The only other purpose for Amendment 1 would be allowing future Alabama state legislation to disenfranchise groups of Alabama citizens whom a majority of the legislature does not want to vote.
In 2020, the ballots in Florida and Colorado have similar amendments on the ballots. As in Alabama, Citizens Voters, Inc., claims it is responsible for putting these amendments on the ballots in those states. While Citizens Voters' name sounds like it is a good nonprofit, as a 501(c)(4), it has secret political donors. One cannot know who funds Citizen Voters and thus who is behind pushing these amendments with more than $8 million in dark money.
According to Citizen Voter's website, the stated reason for Amendment 1 is that some cities in several other states allow non-citizens to vote. My understanding is that such measures are rare and only apply to voting for local school boards.
And why would a local government's deciding that non-citizens can vote for local school boards be a state constitutional problem? Isn't the good government practice to allow local control of local issues? And again, this issue does not even exist in Alabama.
The bigger question, which makes Amendment 1's danger plain to see, is why eliminate the language protecting "every" citizen's right to vote? For example, Amendment 1 could have proposed "Every citizen and only a citizen" instead of deleting "every" when adding "only a" citizen. Why not leave the "every" citizen language in the Alabama Constitution?
Amendment 1 could allow Alabama new state legislation to disenfranchise some Alabama citizens. Such a change would probably violate federal law. But Alabama has often had voting laws that violated federal law until a lawsuit forced the state of Alabama not to enforce the illegal state voting law.  
The most recent similar law in Alabama might be 2011's HB56, the anti-immigrant law. Both HB56 and Amendment 1 are Alabama state laws that out-of-state interests pushed on us. And HB56 has been largely blocked by federal courts after expensive lawsuits.
Alabama's Nov. 3, 2020, ballot will have six constitutional amendments. On almost all ballots, Amendment 1 will be at the bottom right on the first page (front) of the ballot or will be at the top left on the second page (back) of the ballot.
Let's keep in our state constitution our protection of every voters' right to vote.
Based on Amendment 1's having no practical benefit and its opening many opportunities for mischief, all Alabama voters are strongly urged to vote "no" on Amendment 1.