Legislature declares pornography a public health crisis in Alabama
Thursday, the Alabama House of Representatives passed a resolution declaring that pornography is a public health crisis in Alabama.
SJ7 was carried by State Representative Danny Garret (R-Trussville) in the House.
Garret warned that pornography leads to sex trafficking, violence against women and other crimes. When I was young it was in Playboy and other magazines now it is online actively seeking out young people.
State Representative Laura Hall (D-Huntsville) opposed the resolution saying that it was a waste of time and questioning if it really constitutes a public health crisis. Hall argued that Alabama has a public health crisis in that many lack access to healthcare. Friday, the two Houses held a joint session honoring Black History month and the many contributions that Black people have contributed to the state. Hall thought that it was inappropriate that a resolution on pornography was the focus of the House on the same day as the Black history program.
Garret said that pornography is an addiction that ruins lives.
Alabama Eagle Forum supported this resolution. They argue that young children are now exposed to hardcore (mainstream) pornography at an alarming rate and that 27 percent of older millennials (age 25-30) reporting that they first viewed pornography before puberty and that 64 percent of people ages 13 to 24 actively seek out pornography weekly or more often, both males and females.
"The pervasive depictions of softcore and hardcore pornography in popular culture, and their easy accessibility via streaming and mobile devices, produce problems and significant risks outside the ability of individuals and families to manage on their own," Eagle Forum wrote. "Like the Tobacco Industry, the Pornography Industry is Creating a Public Health Crisis. Despite tobacco's former widespread use and acceptance in American culture, once its harms became apparent, society took action and adopted dramatic new policies to limit the harmful effects of smoking. Similarly, we believe that people need to be protected from pornography exposure and be made aware of the risks associated with pornography use. Additionally, pornography should not be socially endorsed, normalized, or presented as cool. IMPACT ON SEXUAL VIOLENCE Pornography Teaches that Women Enjoy Sexual Violence: Analysis of the 50 most popular pornographic videos (those bought and rented most often) found that 88% of scenes contained physical violence, and 49% contained verbal aggression. 87% of aggressive acts were perpetrated against women, and 95% of their responses were either neutral or expressions of pleasure.[v] Pornography Is Linked to Increased Sexual Violence: A 2015 meta-analysis of 22 studies from seven countries found that internationally the consumption of pornography was significantly associated with increases in verbal and physical aggression, among males and females alike."
The House passed SJR7 67 to 19.
Print this piece
Alabama municipalities may be left out of $2 trillion stimulus package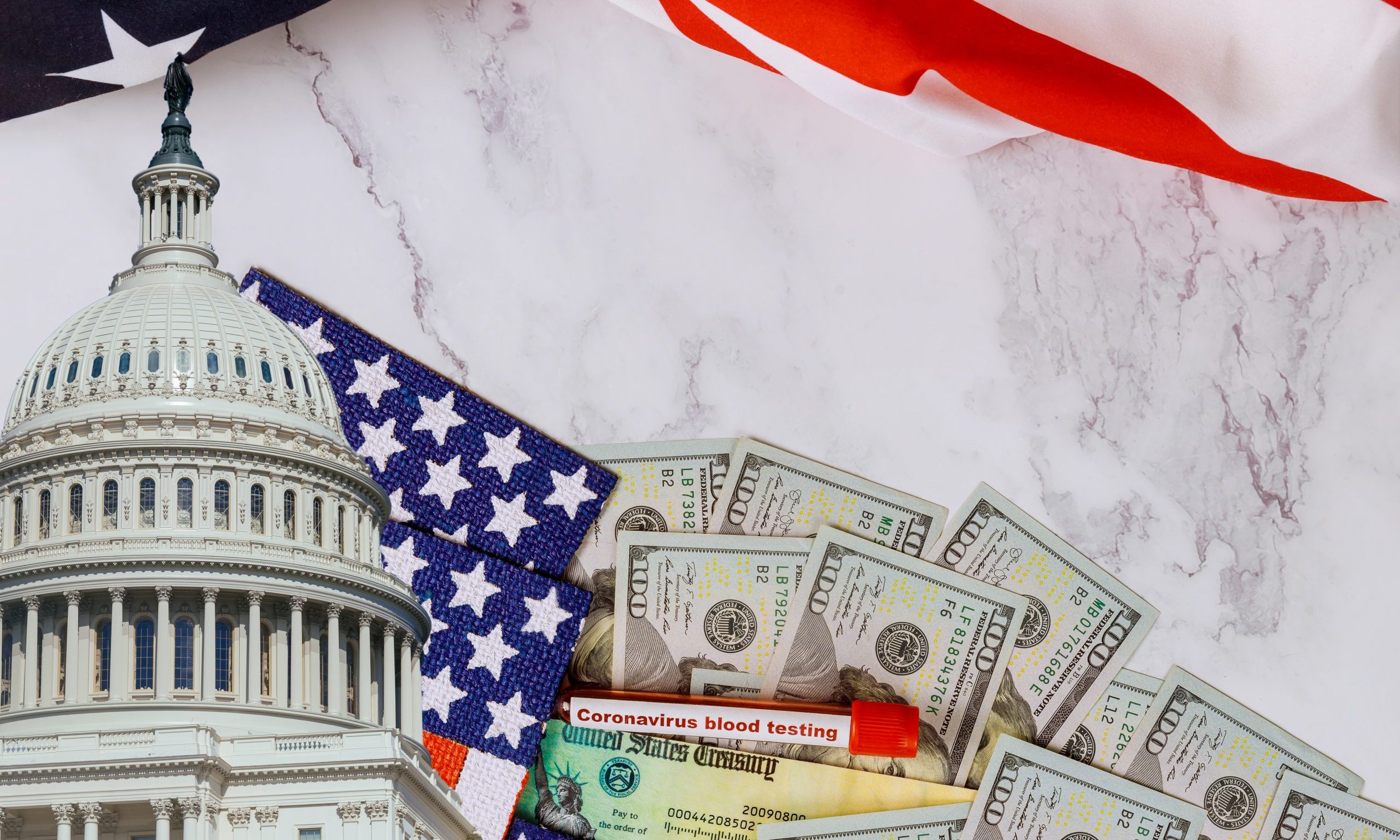 As the largest economic stimulus in American history flows to states and municipalities around the nation, stipulations in the two-trillion dollar emergency fund may leave Alabama cities out altogether.
As enacted, the third stimulus bill, the CARE Act, directs funding for states, and local governments, the catch is that the act only allocates funds for municipalities with a population of 500,000 or more.
No city in Alabama has a population of 500,000, leaving an unanswered question as to who gets what and who gets nothing?
The state has 463 municipalities spread out over 67 counties. Not one has a population nearing half a million yet each one is experiencing the negative effects of the COVID-19 pandemic.
"We are working with Treasury and the Governor's office to understand what municipalities can expect," said Greg Cochran, deputy director of the Alabama League of Municipalities.
Alabama will receive $1.9 billion from the stimulus package, as a block grant, which could be allocated in a 55-45 split, according to the League's estimation with around $1.04 billion to the state and $856 million going to local governments.
"Currently, there is little guidance on how those shared resources are to be distributed to local governments," said Cochran. "Nor is there clear directive that those resources are to be shared with local governments with less than 500,000 populations."
The National League of Cities is also seeking clarification from Treasury Department on these questions and guidelines to ensure funds are shared with local governments.
"Congress is working on a fourth stimulus bill, and we are working diligently with our Congressional delegation, NLC and other stakeholders to have all cities and towns are recognized for federal funding assistance," Cochran said.
However, on Tuesday, Senate Majority Leader Mitch McConnell cast doubt on a fourth package, saying that Speaker Nancy Pelosi's needed to "stand down" on passing another rescue bill. "She needs to stand down on the notion that we're going to go along with taking advantage of the crisis to do things that are unrelated to the crisis," as reported by The Washington Post.
Alabama's biggest cites, Birmingham, Montgomery, Huntsville, Mobile and Tuscaloosa, are already facing strain under the weight of the COVID-19 outbreak.
But so are smaller cities like Auburn, Hoover, Madison, Opelika and others. Lee County and Chambers County have far more cases of the virus per capita than the state's more populous counties.
"I was not really happy with the way that they limited the money," Jones said, adding that the money could go to counties with 500,000 or above. Jefferson County would qualify for that.
Jones also said he would like to see more money for city and county expenses not directly related to COVID-19 like fire and police. "We're going to have to do what I think we can to backfill some of the expenses," Jones said.
In addition to health and welfare concerns for residents during the COVID-19 calamity, cites are dealing with what is certain to be a downward spiral on tax revenue and other sources of income and a subsequent rise in costs. The U.S. Department of Labor reported Thursday that at least 90,000 people have applied for unemployment compensation in the state over the last two weeks.
"Knowing that our municipalities will experience a loss in revenue because they rely on sales, motor fuel and lodgings taxes, we are urging our state Legislature to be mindful of actions they take when they return regarding unfunded mandates/preemptions," said Cochran. "Additionally, we are concerned about the adverse impact this could have on 2021 business licenses, which are based on sales from 2020."
The combined population of the state's two biggest cities, Birmingham and Montgomery, do not equal 500,000, the threshold for receiving funds under the Care Act.
Cochran says that the League is working tirelessly to find answers as to how local governments can participate in Congress's emergency funding.
Print this piece