Legislature declares pornography a public health crisis in Alabama
Thursday, the Alabama House of Representatives passed a resolution declaring that pornography is a public health crisis in Alabama.
SJ7 was carried by State Representative Danny Garret (R-Trussville) in the House.
Garret warned that pornography leads to sex trafficking, violence against women and other crimes. When I was young it was in Playboy and other magazines now it is online actively seeking out young people.
State Representative Laura Hall (D-Huntsville) opposed the resolution saying that it was a waste of time and questioning if it really constitutes a public health crisis. Hall argued that Alabama has a public health crisis in that many lack access to healthcare. Friday, the two Houses held a joint session honoring Black History month and the many contributions that Black people have contributed to the state. Hall thought that it was inappropriate that a resolution on pornography was the focus of the House on the same day as the Black history program.
Garret said that pornography is an addiction that ruins lives.
Alabama Eagle Forum supported this resolution. They argue that young children are now exposed to hardcore (mainstream) pornography at an alarming rate and that 27 percent of older millennials (age 25-30) reporting that they first viewed pornography before puberty and that 64 percent of people ages 13 to 24 actively seek out pornography weekly or more often, both males and females.
"The pervasive depictions of softcore and hardcore pornography in popular culture, and their easy accessibility via streaming and mobile devices, produce problems and significant risks outside the ability of individuals and families to manage on their own," Eagle Forum wrote. "Like the Tobacco Industry, the Pornography Industry is Creating a Public Health Crisis. Despite tobacco's former widespread use and acceptance in American culture, once its harms became apparent, society took action and adopted dramatic new policies to limit the harmful effects of smoking. Similarly, we believe that people need to be protected from pornography exposure and be made aware of the risks associated with pornography use. Additionally, pornography should not be socially endorsed, normalized, or presented as cool. IMPACT ON SEXUAL VIOLENCE Pornography Teaches that Women Enjoy Sexual Violence: Analysis of the 50 most popular pornographic videos (those bought and rented most often) found that 88% of scenes contained physical violence, and 49% contained verbal aggression. 87% of aggressive acts were perpetrated against women, and 95% of their responses were either neutral or expressions of pleasure.[v] Pornography Is Linked to Increased Sexual Violence: A 2015 meta-analysis of 22 studies from seven countries found that internationally the consumption of pornography was significantly associated with increases in verbal and physical aggression, among males and females alike."
The House passed SJR7 67 to 19.
Marsh's budget hearing compared to revenge porn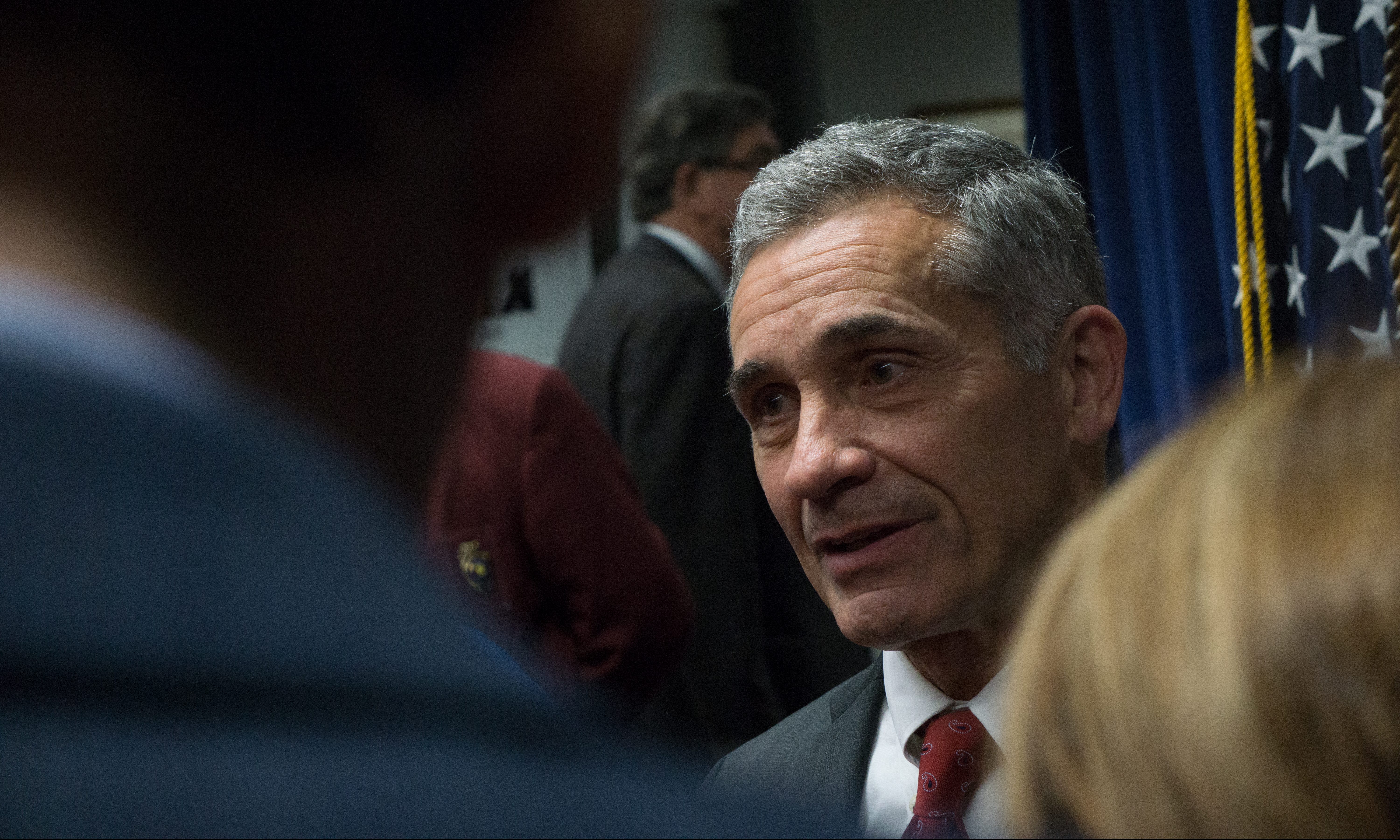 Senate President Pro Tem Del Marsh, R-Anniston, has scheduled a general fund budget hearing for early July — purportedly to prepare for the 2021 Legislative Session that begins in February.
But that is not the real reason for the budget hearing, according to Senate insiders who spoke on the condition of anonymity to avoid provoking Marsh. The actual purpose of public hearings, according to multiple sources, is to try to find a way to embarrass Gov. Kay Ivey.
In a press release from his office, Marsh says the budget meetings will focus on funding prison reform and rural broadband.
However, an agenda circulated for a July 9 budget committee meeting obtained by APR makes no mention of broadband and focuses entirely on the Ivey administration's spending.
In the press release, Marsh said that the budget hearing is needed to address "a potential $2 billion-dollar prison reform proposal."
But according to the Governor's Office and published reports about Ivey's prison reform plan, there is no mention of a $2 billion proposal as Marsh claims.
He also states that the other reason for the hearings is to address "a stunning lack of rural broadband investment." However, broadband is not an item on the agenda.
Marsh's enmity toward Ivey was on full display in the days after the governor revealed his "Wish list" in May, to spend federal relief money on a variety of projects only vaguely related to the economic crisis caused by the COVID-19 pandemic.
According to those who regularly interact with the Senate, he is still angry that Ivey exposed his plan to appropriate nearly $1.9 billion in federal relief money to finance pet projects, which included spending $200 million on a new State House.
The money the state received under the CARES Act was to be allocated to shore up business, citizens' interests and institutions ravage by the shutdown due to the spread of COVID-19.
First, Marsh denied the existence of a "wish list," then he said Ivey asked for it, and finally, he took ownership of the list and said he thought $200 million for a new State House is a "good idea."
For weeks after the debacle, Marsh aided by some Senate Republicans tried to spin what happened without success.
Marsh had also wanted to use $800 million in CARES Act funds to build out rural broadband and had reportedly hoped to use the budget meeting to push his broadband plan forward.
Ivey blocked his plan to use CARES Act funds for pork projects and convinced the Legislature to reject Marsh's preferred budget in favor of Ivey's executive amendment.
"First Ivey made him look greedy and foolish and then she turned most of the Legislature against him," said one of APR's sources.
Recently, Ivey was once again a step ahead of Marsh when just days after he announced his July budget hearings to consider broadband expansion, Ivey released her plan to spend $300 million on rural broadband, stealing his thunder.
According to APR's Senate sources, Ivey's latest move was another blow to Marsh's ego.
"Del, [Marsh] has power, but he's never had to deal with a governor who knows how to counter him," said another Senate insider.
Another regular observer of Marsh said, his latest move to hold budget hearings is akin to "revenge porn."
"She dumped him, and now he wants to get even, sounds a lot like revenge porn to me," the source said.
At the July hearing, Ivey Administration officials will be questioned on CARES Act spending, budgets for the department of corrections and pardons and parole.
Finance Director, Kelly Butler, will testify to what CARES funds have been spent and what remains.
ADOC Commissioner Jeff Dunn will be queried on several issues, including hiring, overtime pay, prison construction, and Holman prison's status and personnel.
Pardons and Paroles Commissioner, Charles Graddick, will face the committee to discuss personnel costs, equipment purchases with an "emphasis upon computers, software, vehicles, office furniture and other substantial expenditures," according to the document.
Lastly, the committee will question Personnel Department Director, Jackie Graham, to give an account for DOC and ABP&P personnel growth plans.
While it is wholly within the Legislature's purview to approve and exercise oversight of government spending, this is not what the budget hearings are about according to APR's sources.
According to several Senate insiders and others with knowledge of Marsh's thinking, this is a move to paint Ivey's administration as "out of control on spending."
"This is a trap Marsh hopes to use for PR, but what if there's nothing to see, how does he spin it," asked an individual with close ties to the administration. "She's kicked his tail before; she'll likely do it again," the source said.