McCutcheon endorses Chris Lewis for Congress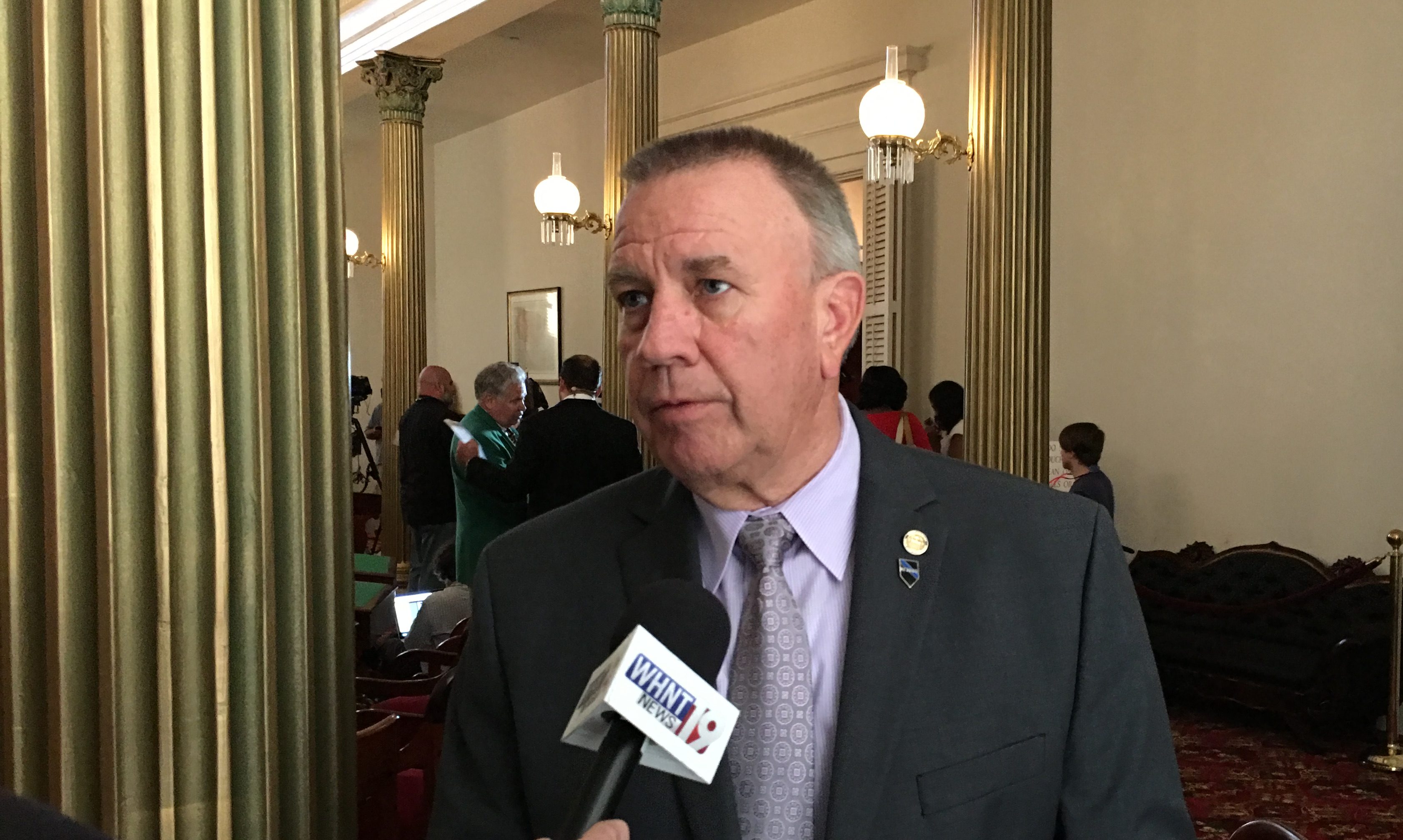 Late Thursday night the Chris Lewis for U.S. Congress campaign announced that they were pleased that the Speaker of the Alabama House of Representatives Mac McCutcheon (R-Monrovia) has endorsed Lewis in the Fifth Congressional District.
Lewis is challenging conservative incumbent Congressman Mo Brooks (R-Huntsville).
Speaker McCutcheon represents House District 25 in Limestone and Madison counties.
"Many people and organizations across North Alabama have discussed with me that it is time to make a change in our Congressional seat," McCutcheon said in a video that was released on the internet. "Chris has proven his commitment to our Nation through his military service." "I believe Chris has the heart of a servant leader and would be a fine Congressman for North Alabama."
Lewis's campaign says that the endorsement highlights his understanding and commitment to our nation's defense and advancements in space exploration technology. It follows previous endorsements of Lewis by the: Alabama Farmers Federation Farm PAC (ALFA), Bgen "Smokin" Joseph Stringham USA (ret), Combat Veterans for Congress, Dynetics, Professional Fire Fighters of Alabama, and the Home Builders Association of Alabama.
Lewis is a graduate of the United States Naval Academy and the U.S. Naval War College. He retired as a Commander from the United States Navy after 23 years of service. His experience includes multiple combat tours in Afghanistan and Iraq, service as a strategic analyst for the North Atlantic Treaty Organization (NATO), a decade of defense acquisition experience, and serving as Contract Transition Team Lead for Arnold Engineering Development Complex, Arnold Air Force Base.
Brooks' outspoken conservative views and his role as a founding member of the conservative House Freedom Caucus has earned him criticism from some Republicans. Brooks has represented the Fifth Congressional District for five terms. He ran for U.S. Senate in the U.S. Senate special election in 2017; but finished third behind former Chief Justice Roy Moore and appointed Senator Luther Strange in the special Republican primary. Brooks was a staunch supporter of Sen. Ted Criz (R-Texas) in the 2016 presidential primary; but has been a strong supporter of Pres. Trump's agenda in the House and a fierce opponent of efforts by House Democrats to impeach the President.
President Donald J. Trump has endorsed Brooks.
The President said on Twitter: "@MoInTheHouse Brooks is running for Congress in the Great State of Alabama. He is a huge supporter of the #MAGA Agenda. Mo fully supports Securing our Border w/the WALL, he Loves our Military & Vets, & is Strong on the #2A. Mo has my Complete Endorsement!"
The Fifth Congressional District had been in Democratic hands until Brooks challenged incumbent Congressman Parker Griffith (D-Huntsville) and Griffith responded by switching to the Republican Party. He was defeated by Brooks in the Republican primary in 2010.
The Republican primary is on March 3. This is likely a winner take all primary as no Democrat qualified to run in the Fifth Congressional District.
Jones to attend Auburn student forum, Tuberville hasn't yet responded to invitation
Jones has agreed to attend the forum, but it was unclear whether Tuberville planned to attend.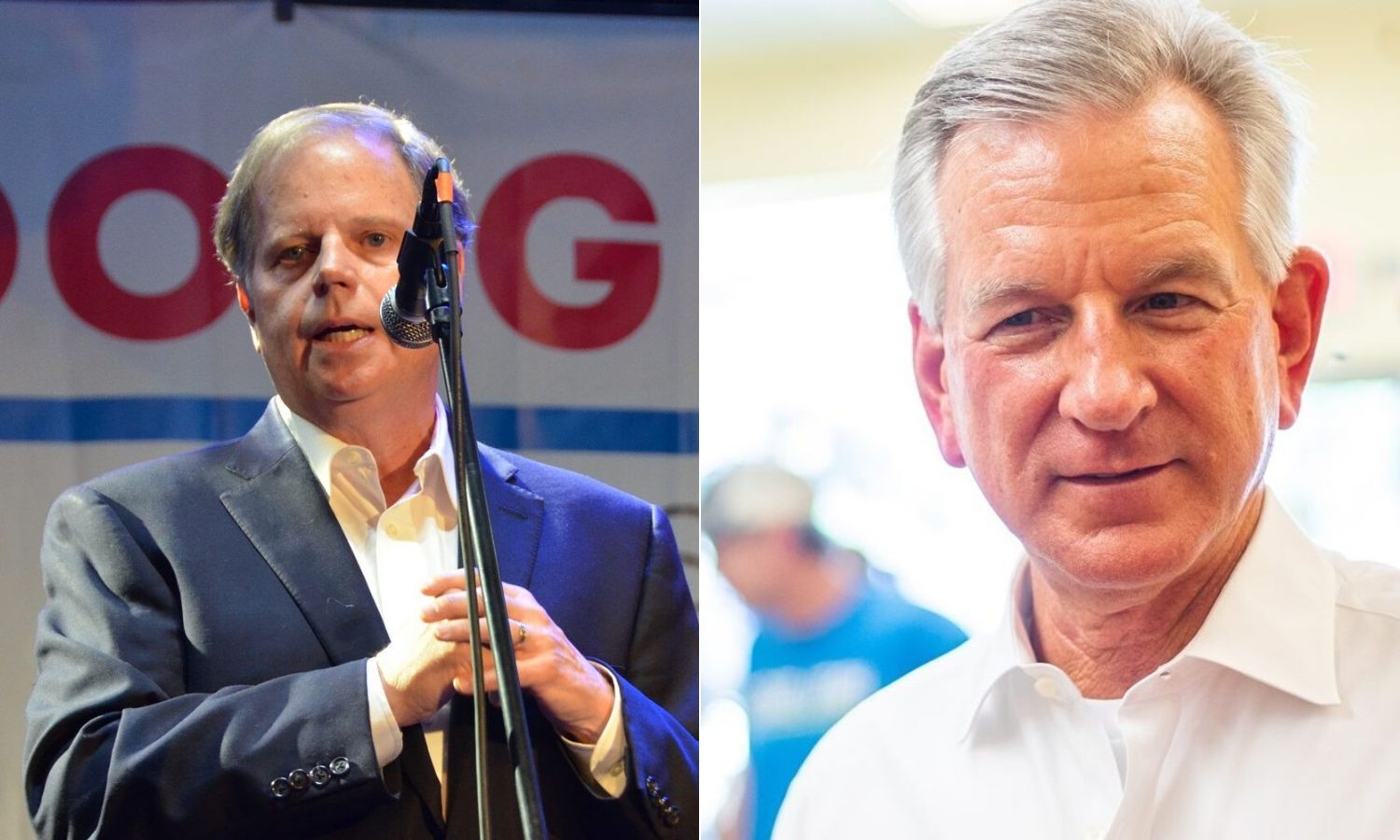 The College Democrats at Auburn University and the College Republicans at Auburn University have asked U.S. Senator Doug Jones, D-Alabama, and his Republican opponent, Tommy Tuberville, to attend a student forum on Wednesday.
"We are excited to invite the candidates running for our U.S. Senate seat and provide this opportunity for any Auburn student to hear directly from them, and we hope it will inform our student bodies' decisions with the November 3rd election only days away," said Carsten Grove, president of the College Democrats at Auburn University, in a statement.
Jones has agreed to attend the forum, Auburn University College Democrats confirmed for APR on Sunday, but it was unclear whether Tuberville planned to attend. The student organization  was still awaiting a response from Tuberville's campaign.
Jones has for months requested Tuberville join him in a debate, but Tuberville has declined.
"AUCR takes great pleasure in coming together with AUCD to co-host the Alabama Senate candidates in this forum. We are looking forward to a very informative and constructive event," said Lydia Maxwell, president of the College Republicans at Auburn University.
Dr. Ryan Williamson, assistant professor of political science, is to emcee the forum, which will be open to all Auburn University students in the Mell Classroom Building at 6 p.m., according to a press release from the College Democrats at Auburn University.
Students will be permitted 30 seconds to ask a question of either candidate, and each candidate will have two minutes to answer, according to the release.
Capacity at the forum will be limited and precautions taken due to COVID-19. Any student with an Auburn ID is welcome and attendance will be first come, first served.