McCutcheon endorses Chris Lewis for Congress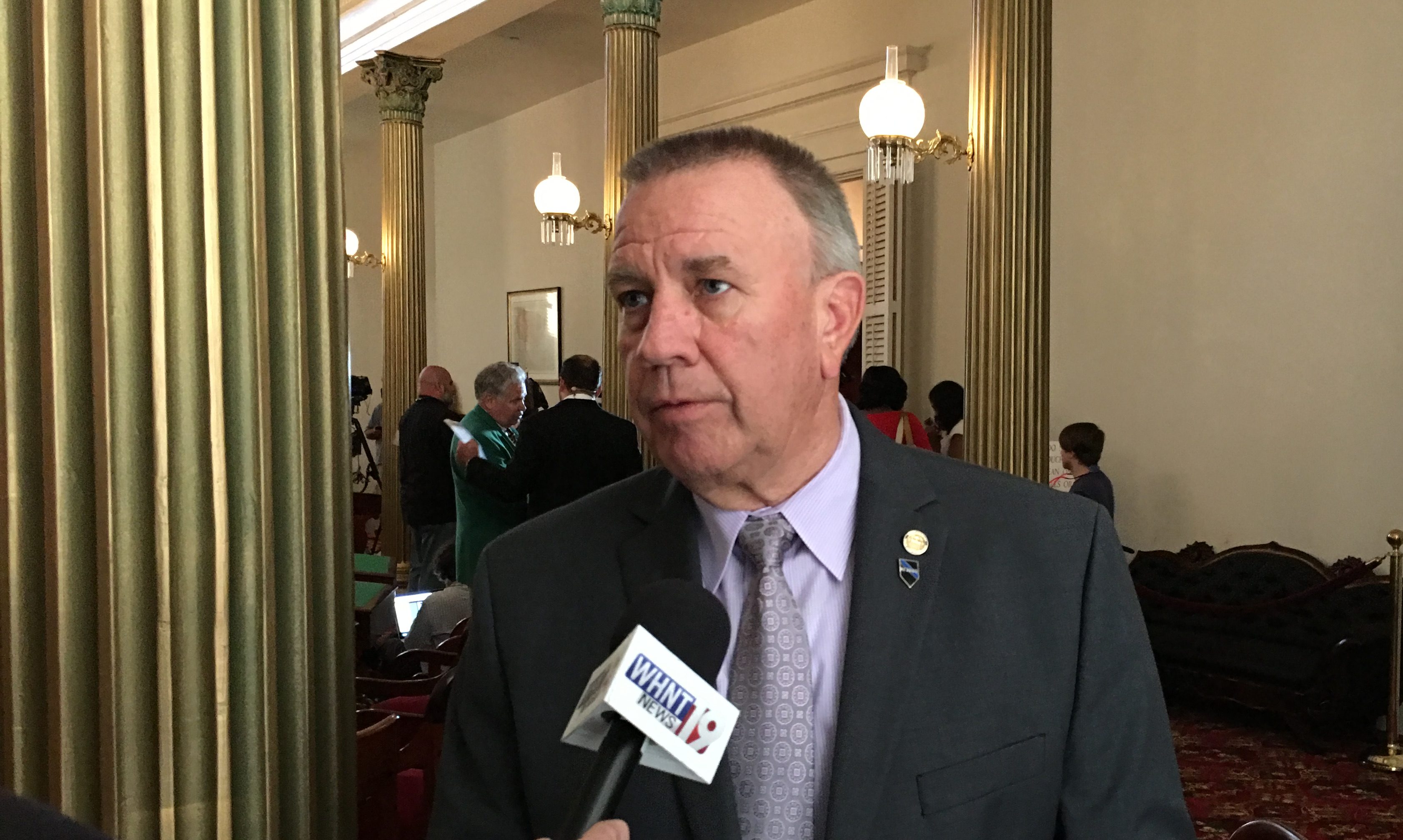 Late Thursday night the Chris Lewis for U.S. Congress campaign announced that they were pleased that the Speaker of the Alabama House of Representatives Mac McCutcheon (R-Monrovia) has endorsed Lewis in the Fifth Congressional District.
Lewis is challenging conservative incumbent Congressman Mo Brooks (R-Huntsville).
Speaker McCutcheon represents House District 25 in Limestone and Madison counties.
"Many people and organizations across North Alabama have discussed with me that it is time to make a change in our Congressional seat," McCutcheon said in a video that was released on the internet. "Chris has proven his commitment to our Nation through his military service." "I believe Chris has the heart of a servant leader and would be a fine Congressman for North Alabama."
Lewis's campaign says that the endorsement highlights his understanding and commitment to our nation's defense and advancements in space exploration technology. It follows previous endorsements of Lewis by the: Alabama Farmers Federation Farm PAC (ALFA), Bgen "Smokin" Joseph Stringham USA (ret), Combat Veterans for Congress, Dynetics, Professional Fire Fighters of Alabama, and the Home Builders Association of Alabama.
Lewis is a graduate of the United States Naval Academy and the U.S. Naval War College. He retired as a Commander from the United States Navy after 23 years of service. His experience includes multiple combat tours in Afghanistan and Iraq, service as a strategic analyst for the North Atlantic Treaty Organization (NATO), a decade of defense acquisition experience, and serving as Contract Transition Team Lead for Arnold Engineering Development Complex, Arnold Air Force Base.
Brooks' outspoken conservative views and his role as a founding member of the conservative House Freedom Caucus has earned him criticism from some Republicans. Brooks has represented the Fifth Congressional District for five terms. He ran for U.S. Senate in the U.S. Senate special election in 2017; but finished third behind former Chief Justice Roy Moore and appointed Senator Luther Strange in the special Republican primary. Brooks was a staunch supporter of Sen. Ted Criz (R-Texas) in the 2016 presidential primary; but has been a strong supporter of Pres. Trump's agenda in the House and a fierce opponent of efforts by House Democrats to impeach the President.
President Donald J. Trump has endorsed Brooks.
The President said on Twitter: "@MoInTheHouse Brooks is running for Congress in the Great State of Alabama. He is a huge supporter of the #MAGA Agenda. Mo fully supports Securing our Border w/the WALL, he Loves our Military & Vets, & is Strong on the #2A. Mo has my Complete Endorsement!"
The Fifth Congressional District had been in Democratic hands until Brooks challenged incumbent Congressman Parker Griffith (D-Huntsville) and Griffith responded by switching to the Republican Party. He was defeated by Brooks in the Republican primary in 2010.
The Republican primary is on March 3. This is likely a winner take all primary as no Democrat qualified to run in the Fifth Congressional District.
Voting rights activist calls for federal Department of Democracy
LaTosha Brown, a Selma native who co-founded Black Voters Matter, issued a statement saying that it is time to reimagine American democracy.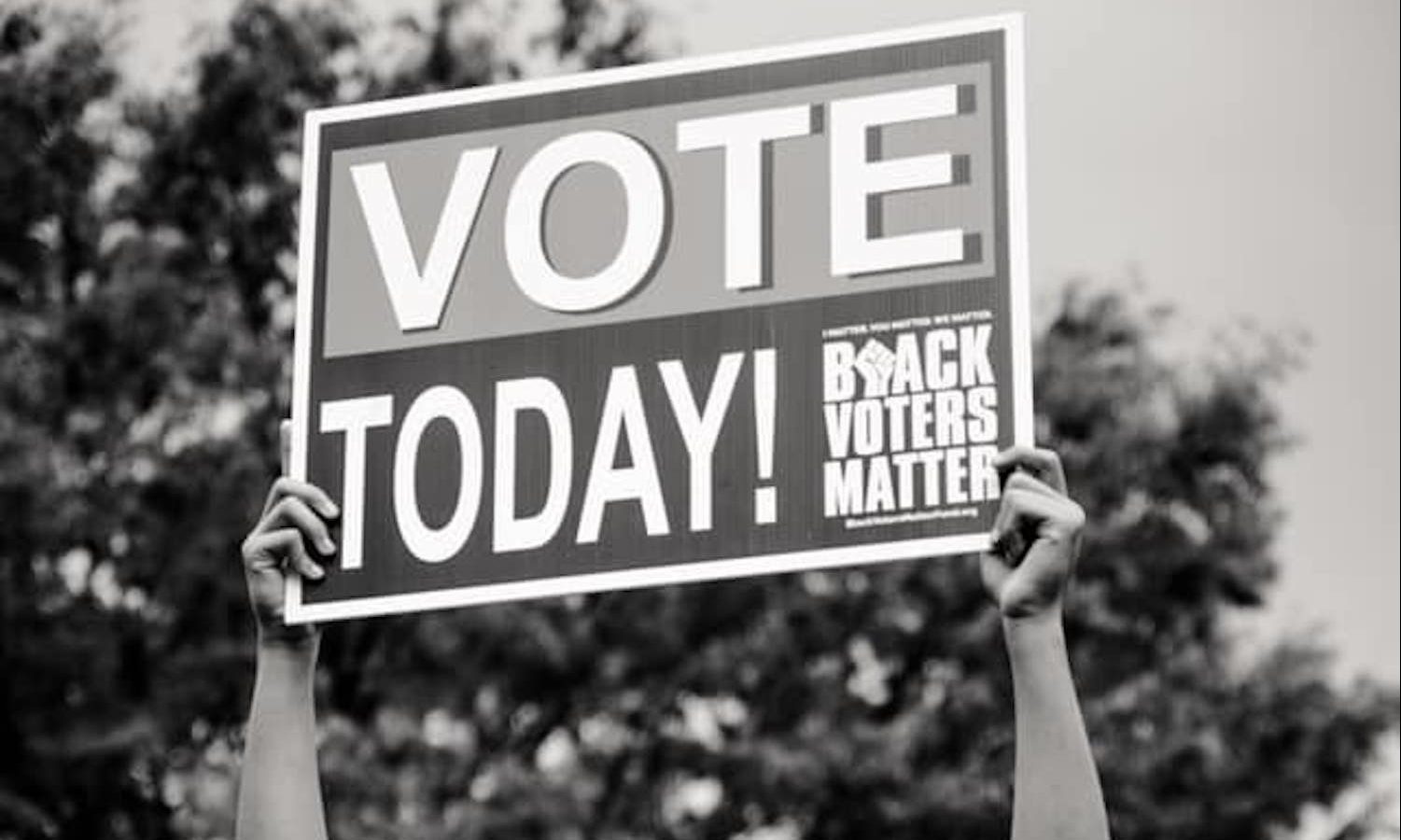 The co-founder of an organization that is working to mobilize Black voters in Alabama and elsewhere used the 55th anniversary of the Voting Rights Act on Thursday to call for a new federal agency to protect voting rights nationwide.
LaTosha Brown, a Selma native who co-founded Black Voters Matter, issued a statement saying that it is time to reimagine American democracy.
"The Voting Rights Act should be reinstated, but only as a temporary measure. I want and deserve better, as do more than 300 million of my fellow Americans," Brown said.
The U.S. Supreme Court invalidated a key provision of the law in a 5-4 ruling in 2013, eliminating federal oversight that required jurisdictions with a history of discrimination to get approval before they changed voting rules.
"To ensure that the Voter's Bill of Rights is enforced, we need a federal agency at the cabinet level, just like the Department of Defense," Brown said. "A Department of Democracy would actively look at the patchwork of election systems across the 50 states and territories. With federal oversight, our nation can finally fix the lack of state accountability that currently prevails for failure to ensure our democratic right to vote."
She cited excessively long lines, poll site closings and voter ID laws in the recent primaries in Wisconsin, Georgia, Kentucky and Texas as voter suppression techniques that disproportionately affect Black and other communities of color.
Brown said that the July 17 passing of Rep. John Lewis, who was nearly killed marching for voting rights in Selma in 1965, has amplified calls for the Voting Rights Act to be strengthened. That's the right direction, she said, but it isn't enough.
"History happens in cycles, and we are in a particularly intense one. We have been fighting for the soul of democracy, kicking and screaming and marching and protesting its erosion for decades," Brown said.