Opinion | Vote yes on Amendment One
Alabamians should follow Governor Kay Ivey, and Senate Pro Tempore Sen. Del Marsh, by voting yes on Ballot Amendment One, for the State Appointed School Board. Let me begin by discussing the magnitude, criticality, and significance, why this education bill must favorably pass.
First, let's talk about the current world, in which we live, and how blessed that we all are, to live in the greatest nation on the planet. The United States of America. Many people often ask, why are these active duty airmen, and their families so special? An exemplary example, and the correct answer, is when U.S. Air Force airmen, and Space Force military members, raise their hands, and they pledge, to make the ultimate, sacrifice for our country. Not everyone, is willing to give their lives, for our nation.
The reasons they are so special, is because they, have been entrusted with the heaviest burdens, and most critical missions, in the protections and defense of our nation, allies, earth and space. This can't be done without top education and training, along with trust.
Many of our top adversaries, are North Korea, China and Russia. Some are trying, to gain and surpass our military advantages on earth, and in space.
The best people, best education entities, most effective hardware, and the fastest software systems, have allowed our country, to be number one, on earth and the top leaders in space. By being the most effective Air Force and Space Force through, overwhelming dominance, and unarguable superiority in the air, space and cyberspace. With the ultimate goal to fly, fight, and win.
Our missions are national, international, earth and space, which includes cyberspace, Low Earth Orbit, Geo-Stationary Orbit, Medium Earth Orbit and Highly Elliptical Orbit.
Many of us take for granted, the numerous conveniences that space, provide us daily, such as Global Positioning Systems, Satellite Radio, Banking, Drones, Commerce, America's Defense, Weather, Mapping, Telecommunications, Environmental Data, Research and National Defense Strategy Policies.
Our Secretary of the Air Force Barbara Barrett, by becoming the leader of two military services, and in my estimation; unarguably she is, one the most powerful persons, on earth, and in space.
Last week, again Madam Secretary Barrett, mentioned, our Air Force wants top- notch education for military families. Madam Secretary discussed, most assets in space are defenseless. Our Space Force, will surely have to use education, to determine the space weaponry that must be developed and utilized.
Additionally, our leaders have discussed convergence, in which all devices are synchronized, and in real time, while communicating simultaneously, between leadership, command and control, sister services, allies, planes, missiles, smart bombs, ships, tanks; troops on the battle field, special operations and drones.
Education will be required to ensure slow and buffering equipment are not utilized.
Recently, Air Force Chief of Staff Gen. David Goldfein stated, "our great nation, and our allies sleep very comfortable, and very well; because we are awake; and we never sleep. Surely, the most educated, and most-trusted persons, have been placed in these positions, to defend, and protect our country, and our allies, in other nations.
Not long ago, I read some comments, and some statements from Chief of Space Operations, Gen. Jay Raymond concerning leadership, in which he basically, stated to subordinate commanders, "you don't need my permission to carry out the mission." Again, education and trust, are required.
Vice Chairman of the Joint Chiefs of Staff Gen. John Hyten, recently discussed, that space devices, must get to the launching pad. His correct point, was some in space production, and manufacturing, may be trying, to develop a perfect device, which is a virtually impossible goal, to reach 0% risk. Education was needed, to decide go, or no- go, range levels; considering the safety of manned vehicles, personnel and occupants, unmanned devices, and safety of the public.
There will always be bugs in software, and hardware systems. How many times have new gadgets, just rolled out, and released, and the devices and equipment, are recalled; updates must be made, due to bad data, new threats and vulnerabilities?
Gen. Goldfein, not long ago, mentioned commerce. For years, the military services have protected the commerce shipping lanes in the ocean. Today, soon there will be, commercial space flights, with paying civilians. Additionally, there are numerous, profit motive companies with satellites in space.
Some satellites may be from allies, adversaries, noncombatants, combatants, commercial companies, NASA, research companies, and non-profit companies.
Think about Artificial Intelligence, in which software may be utilized to make it appear, and look like one device, and it may really be 20 devices with one piece of hardware. It's software, that can't be seen nor touched.
Education will be required, when our Air Force, and our Space Force leaders, develop their Space Contingency Plans, while looking at, and considering, how to coexist, in space with the aforementioned satellites, devices, probes, space vehicles, manned and unmanned devices. What are our top leaders, Assumptions, Threats and Contingencies, in LEO, MEO, HEO and GEO?
In Alabama, the economy is awesome, and unemployment is at the lowest levels ever. Top Education is needed for the Space Centers, commercial space entities, automotive manufacturers and Airplane builders.
Education in robotics is needed for manufacturing, building and welding.
Due to our current environment, of multiple apps, and software in our daily uses; many of our public schools don't have Coding, and Programming in their curriculum.
As a Certified Professional Ethical Hacker. I highly recommend that, all public schools, first begin students, with Programming Logic, and Design Courses. To gain the basic foundations, fundamentals, terms, symbols, methodologies, through scaffolding, starting a baseline, and gaining more information, and knowledge.
In the Programming Logic and Design Courses, students are not learning any particular language at that point.
After completion of the course, students, can begin to learn, the many different coding languages, which are more easily learned, because students know the logic, and they are only swapping out symbols, and characters, based on the language, rules, protocols and agreements. At this point, students can basically do a lot of cut and paste. Anyone who reads well, may perform coding, and programming.
Today, programmers need to learn numerous multiple coding languages, for their professional survival.
The main causes of third-world country poverty, are poor education and lack of education.
Just for our Air Force and our Space Force history buffs. On December 4, 1959, Sam the Space monkey went into space from Wallops Island, VA. Radiobiologist and Physiologist Colonel H.L. "Lou" Bitter went home for lunch and advised his wife Edna, that his team needed a space suit, for the monkey that was heat resistant, with straps, to keep the monkey restrained. Col. Bitter asked his wife, if she had any ideas.
According to the 2017 San Antonio Express article, Edna started eyeballing, her ironing board, and stripped off the silver padded cover, making two pads. After cutting out a small hole, in one panel Mrs. Bitter, fashioned the remaining material of the remaining fabric, to hold the panels.
Within a matter of 30 minutes, Mrs. Bitter had made the first Hoover apron, and monkey space suit prototype. Many of her suit designs followed. Col. Bitter was over the School of Aerospace Medicine at Brooks Air Force Base in San Antonio. The initials of the school form the name SAM.
My wife's mother, Maria Smith, was best friends with Mrs. Bitter. I met Col. Bitter a few times, and chatted with Mrs. Bitter a lot. Last year, I meet her daughters. The Colonel and Mrs. Bitter, never mentioned their space accomplishments. No one in our families, knew until after they both had deceased.
When we visit San Antonio, there is a nice 90-year old widow, named Mrs. Sissy, and spouse of a retired Air Force General, who still drives her car, and she treats us as though, we are special, by leaving a fruit basket on the front door steps. My lovely wife of 31 years, is also an Air Force veteran. Along with many of my in-laws.
Vote yes for Ballot Amendment 1. Education and trust, are vital for our survival. By the way, I forgot to mention that our Air Force, and our Space Force families, are well educated, fun to be around, and they are very intelligent, and smart. Just like our awesome, Alabama families!

Glenn Henry is retired from the U.S Air Force. He has been a high school teacher and university adjunct professor. He has earned numerous IT Cisco certifications. He is a Certified Professional Ethical Hacker. He lives in Montgomery with his wife Teresa.
Opinion | A question for Alabama Republican voters
You won last Tuesday. But let me ask you this: What did you win?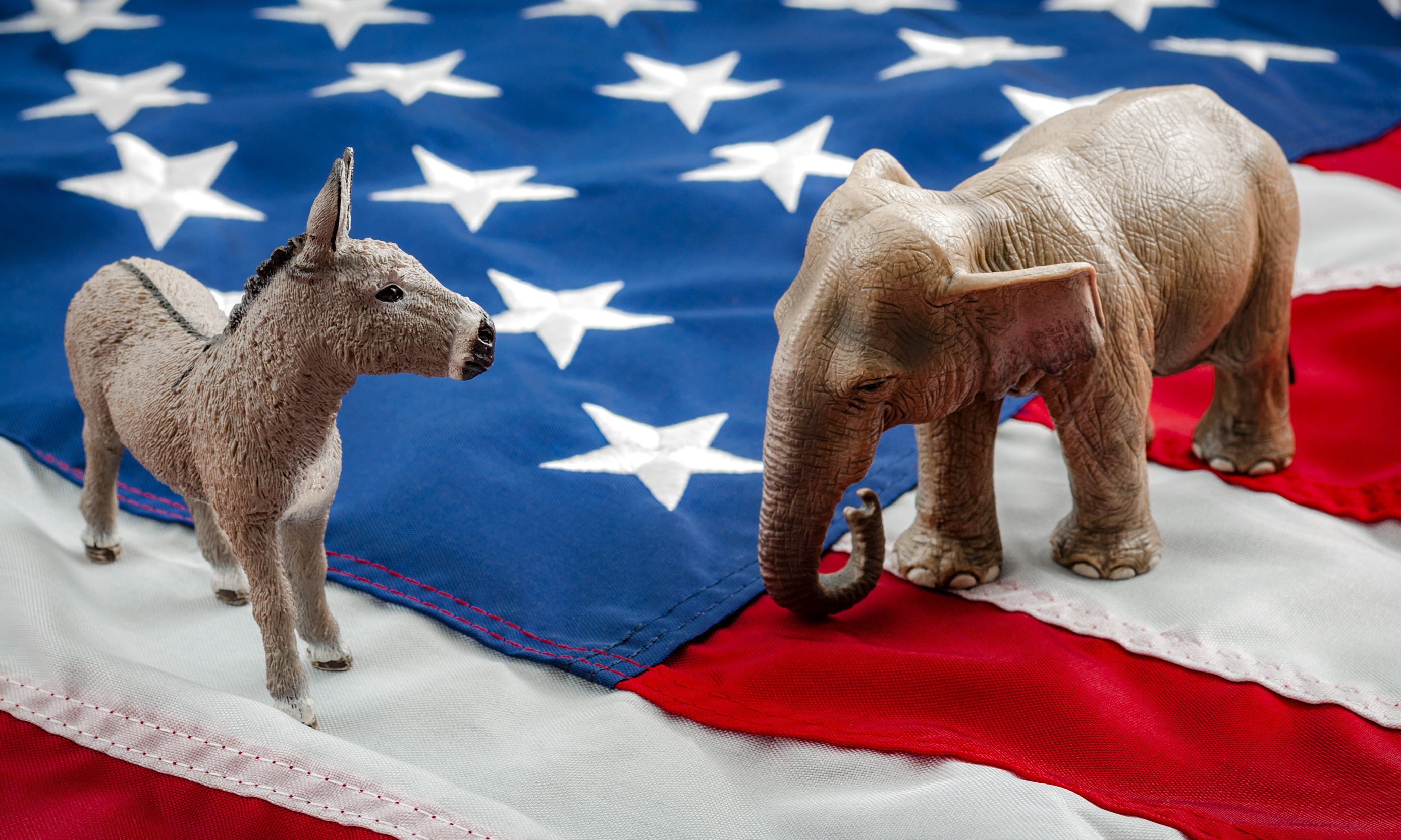 Let's chat, Republican voters. Now that the election is over and emotions have returned to just short of a five-alarm fire, I'd like to lay a few things out for you. Things just to consider. Things that maybe you'll carry with you in the future. And then, I have a question for you.
Let's begin here: You won last Tuesday. Convincingly. 
No two ways about it, the Republican candidates in this state mostly crushed their Democratic competition, a few statehouse races in Dem strongholds notwithstanding. In the all-important statewide race at the top of this state's ticket — Sen. Doug Jones vs. Republican Tommy Tuberville — there was a convincing Tuberville win. 
So, congratulations. 
But let me ask you this: What did you win? 
Not, "what did the party win," but what did you win personally? These elections aren't about the team winning. They're about public representation that best reflects your interests and values. 
That's what a representative government is about, right? Electing people who will go to D.C. or Montgomery or your local courthouse and get the things done that are important to you. 
So, did you get that? 
Well, let's take a look. 
According to a 2018 Public Affairs Research Council study completed in Alabama, these were the top five issues for state voters: 1. Public education, 2. Healthcare, 3. Government corruption and ethics, 4. Mental health and substance abuse, and 5. Poverty. 
Obviously, a few things have happened since then, so I think it's safe to say we can include the economy and global health crises in the top seven. 
And I also know from the campaign ads and constant comments on social media sites that replacing justices on the Supreme Court (mostly in an effort to overturn the legalization of abortion) is high on the list. In fact, it was most often the single topic listed by voters and the single reason many said they were voting against Jones. 
So, there's your list of important issues. Did your elected officials have a plan to address any of those things?
In short, no. I checked. And you can too. 
Go to the websites for Tuberville, Robert Aderholt, Mo Brooks, Mike Rogers, Barry Moore and Jerry Carl — those are the U.S. senator and representatives elected in Alabama last week — and see if you can locate their specific plans for any of those things. 
Hell, half of them don't even list education — your No. 1 priority — on their websites. 
On your No. 2 issue, healthcare, the responses are so laughably stupid, it's frankly hard to believe that adults wrote them. Every single one of them wants to "repeal and replace Obamacare." None of them specify exactly what they plan to replace it with.  
Let me put that another way: They want to take healthcare away from hundreds of thousands of Alabamians, in the middle of a pandemic, and just hope that insurance companies and hospitals behave appropriately and don't mistreat anyone.  
Let's be real here. These guys got elected because they're on the R team, and because you've been led to believe that the most important vote that can be cast is one for the people who will choose our next Supreme Court justice. 
And you believe that because you have the misguided notion that the Supreme Court will one day overturn Roe v. Wade and ban abortions, which will magically eliminate all abortions. You also believe the high court will do other things, like repeal Obamacare or overturn precedent allowing gay marriage. 
Bad news: None of those things are going to happen. Just this week, the court, despite a 6-3 conservative majority, sent strong signals that the latest attempt to kill Obamacare will be unsuccessful. 
In June, the court upheld an opinion that blocked a Louisiana law requiring doctors to have admitting privileges at local hospitals before they can perform an abortion. The law was designed to limit abortion clinics in the state. 
In October, the court declined to even hear the case of a former Kentucky clerk who was jailed for failing to issue marriage licenses to same-sex couples. 
Now, we could get into the technical legal reasons behind those decisions, but they all essentially boil down to this: The rulings in the major cases on abortion, Obamacare and gay marriage weren't made flippantly. And once they were made, they became precedent for the court and incredibly hard to overturn.  
But don't take my word for it. Go read the opinions in the cases I mentioned. Read the analysis from legal scholars. Read the words of the justices. 
And when you finish, ask yourself this: If these conservative judges are going to behave like responsible judges then what exactly am I getting out of all these Republican votes? 
Our schools are in bad shape. Our health care system is failing. We're going to have to open a new prison just for convicted Republican lawmakers and elected officials at the rate we're going. We're at the top of the charts on poverty. And we have one of the highest death rates in the world for COVID. 
What else do we need to fail at before you'll consider voting for someone who has some idea what they plan to do? No, really, I'm asking.