Republican Senate candidates address forum in Muscle Shoals
Saturday, February 15 Republican U.S. Senate candidates were in Muscle Shoals for a candidates forum sponsored by the Conservative Leadership Conference.
Former U.S. Senator and presidential candidate Rick Santorum (R-Pennsylvania) was the moderator of the event.
Speaking on the recently failed impeachment effort against the President, Santorum said "All of this was a show and pumped up by the media." Democrats understood that they would never have the 67 votes to remove the President, "It was all about taking the United States Senate." 20 Republican seats are up for re-election and they, "Are targeting Maine, Colorado, North Carolina, and Iowa."
Sen. Santorum said that vulnerable Republicans, "Stood up for the rule of the law and the Constitution but it is going to be tough. That is why Alabama is so important. We have to win back the Senate seat in Alabama. Alabama should have two Senators who support President Donald Trump. We have to have 51 votes."
"We only have a three-seat majority and there are a number of states we could lose," Santorum warned. The polling show that Alabama is squarely behind Donald Trump
"The Washington establishment does not want me," former Chief Justice Roy Moore (R) said.
Moore emphasized a return to God and morality.
"We have got to have a strong military," Moore added. "We have got to have someone who understands the constitution.
State Representative Arnold Mooney (R-Indian Springs) said that, "The left are attacking our first amendment right."
"The truth of the matter is that we need to get a vote on term limits," Mooney added. "We need people to go to serve and not be served."
Congressman Bradley Byrne (R-Montrose) emphasized his efforts in defending the President against the Democrats impeachment attacks.
"Bradley Byrne from Alabama, what a great place, thank you Alabama," Byrne quoted the President.
"I want a Senator who will fight for Alabama," Byrne said promising to be that Senator if elected.
Businessman Stanley Adair urged voters to, "Vet the candidates, know the candidates, because if we send the wrong people to Washington we are going to keep getting the wrong results."
"Everybody here wants their kids and grandkids to have better lives than they did," Adair said. "This senate race is for six years not for two years."
"I believe that we need jobs in Alabama," Adair said emphasizing that Alabama needs more manufacturing. "Put Alabama first."
"We are 49th in the states," Adair said. "We are 46th in education and that is not good enough."
"We need to be able to buy health insurance across state lines and have prescription drug prices low," Adair said. "We will work on those issues when I go to Washington."
Byrne said that an Alabama woman was recently killed by a 19-year old illegal immigrant from Guatemala. "We need to build the wall we need to make sure that they don't get amnesty. Tommy Tuberville is for amnesty. "
"We need a Senator who will stand up for our interests on immigration," Byrne said.
"Immigration is extremely important," Mooney said but warned that "Debt is the one thing that is going to destroy this country" if we don't get a handle on it.
"We have the greatest economy in our lifetime," Mooney said.
Mooney said that we needed a, "Five year plan to balance the budget. We need to be about solving our problems."
"We need to stop this illegal alien invasion," Moore said.
Moore warned that if we don't return to our moral Christian roots, "We will fall from within."
"We have got to acknowledge God," Moore stated. "We have got to stop this socialist movement."
Byrne said, "My brother Dale died two weeks before my election in Congress." Dale loved and served our country and he paid a price for that. I strive every day that I have been in Congress to serve to the best of my ability.
Moore said that he has been removed from the Alabama Supreme Court twice because he sought to acknowledge God. I could have just kept quiet and kept my position; but "What led me to become so fervent is when I realized that this nation was turning away from God ."
"None of us want Doug Jones," Moore said.
"It was Richard Shelby that took away 22,000 votes from a fellow conservative Republican," Moore said referring to the 2017 special election. "Why, because McConnell said that they did not want a conservative rebel in the Senate."
Adair said, "I am a 41 year veteran of Business. I got in this because when I hold my grandbaby in my arms and I ask what kind of future you are going to have?"
Adair said that Congress has low approval, "My God, even my pool boy can do a better job than this."
"I started a manufacturing company and They signed NAFTA and I had to lay off employees<' Adair said.
"Obamacare has been catastrophic," Mooney said. "Healthcare can not be micromanaged by the federal government."
"Healthcare freedom is the only way to deal with the costs," Mooney said. Patients and doctors should freely interface. Mooney added that he favored healthcare insurance being sold across state lines.
"The federal government has limited powers," and healthcare is not one of them Moore said. There is a case out in Texas challenging the constitutionality of Obamacare. "I am against healthcare nationally," run. "Healthcare is not in the purview of the federal government."
Moore said that businesses have not prospered because of Obamacare and that it has interfered with individual's freedom of conscience. "We need to go back to the form of government we started with."
"Democrats would love to have socialized medicine, but it will bankrupt the country," Adair said. "I believe we need to take care of the people with pre-existing conditions."
Adair said that that was a lie when Pres. Obama said, "If you like your doctor you can keep your doctor."
"I call it the unaffordable care act," Byrne said. "I voted for the bill to replace Obamacare."
"Yes we are going to care for preexisting conditions," Byrne said.
Byrne warned that with Bernie Sanders' Medicare for all plan the government, "Will tell you when, where how and if you get your health insurance. That is not America."
Byrne said, "I support what the President is doing in China," with renegotiating the trade agreement.
"Our nation was put here three centuries ago to be a light of the world," Mooney said. "We are faced with a great enemy, obviously in Russia, obviously in North Korea, but the greatest threat that we face is from China."
Mooney said that the President is making sure that we have trade fairness.
"We are vastly spending too much money," Adair warned.
"We are not going to stop spending for national defense, Medicare, and Medicaid," Adair said. We need to take out a sharpie and find places to cut; because we are already $23 trillion in debt.
Byrne said that problem is mandatory spending. $1.2 trillion of that mandatory spending is not Medicare and Social Security. You can not balance the budget just through cuts to discretionary spending. Medicaid, welfare, housing assistance, focus on those programs.
"I am going to vote against any raise in the debt ceiling," Mooney said. "Neither party has done anything to decrease spending."
"Planned parenthood gets $50 million a year," Moore said. Rand Paul has stood up, but not enough have. Right now the spending is going to exceed the national economy.
"You can't find 51 men who have the courage to sign the Declaration of independence today," Adair said. Some of these boys have been there for 36 years. We have a Senator who has been there for decades. He is 86 years old. Is he fit to drive a car anymore? and y'all keep re-electing him."
Santorum chastised the candidates, "Nobody really answered my question. None of the candidates would commit to Santorum's suggestion about raising the retirement age to 70 or higher to fix Social Security and get federal spending under control either.
"Government is not there to give us rights; but to secure those rights that God gave us," Moore said.
"Socialism is a great danger," Moore warned.
Adair said that the Senators, "Are there to serve us we are not here to serve them."
"Right now, I am a lot more afraid of losing freedoms here than I am of losing freedom in other countries," Byrne said warning of socialism
"Read the Old Testament," Byrne said. "Look and see what happens when nations take God out of their lives. Good things don't happen."
"Socialism has failed in every country where that it has been tried in," Mooney said. The only thing that works is how we are founded."
Mooney said that we have got a decision to make whether to continue to follow our founding principles or not. "It is time for everybody to get in the fight."
The Republican primary is on Tuesday. Polls open at 7:00 a.m. and close at 7:00 p.m.
Opinion | A question for Alabama Republican voters
You won last Tuesday. But let me ask you this: What did you win?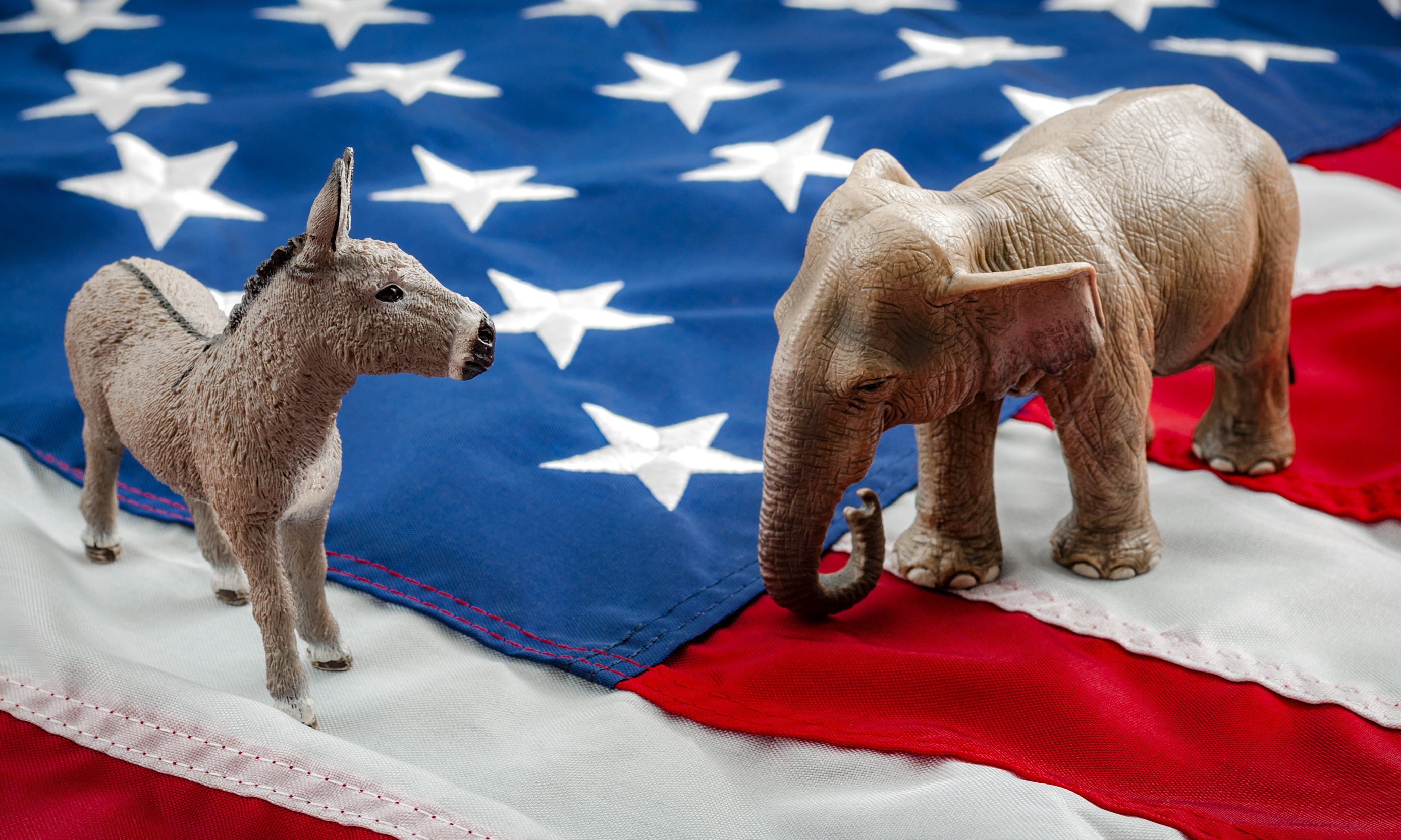 Let's chat, Republican voters. Now that the election is over and emotions have returned to just short of a five-alarm fire, I'd like to lay a few things out for you. Things just to consider. Things that maybe you'll carry with you in the future. And then, I have a question for you.
Let's begin here: You won last Tuesday. Convincingly. 
No two ways about it, the Republican candidates in this state mostly crushed their Democratic competition, a few statehouse races in Dem strongholds notwithstanding. In the all-important statewide race at the top of this state's ticket — Sen. Doug Jones vs. Republican Tommy Tuberville — there was a convincing Tuberville win. 
So, congratulations. 
But let me ask you this: What did you win? 
Not, "what did the party win," but what did you win personally? These elections aren't about the team winning. They're about public representation that best reflects your interests and values. 
That's what a representative government is about, right? Electing people who will go to D.C. or Montgomery or your local courthouse and get the things done that are important to you. 
So, did you get that? 
Well, let's take a look. 
According to a 2018 Public Affairs Research Council study completed in Alabama, these were the top five issues for state voters: 1. Public education, 2. Healthcare, 3. Government corruption and ethics, 4. Mental health and substance abuse, and 5. Poverty. 
Obviously, a few things have happened since then, so I think it's safe to say we can include the economy and global health crises in the top seven. 
And I also know from the campaign ads and constant comments on social media sites that replacing justices on the Supreme Court (mostly in an effort to overturn the legalization of abortion) is high on the list. In fact, it was most often the single topic listed by voters and the single reason many said they were voting against Jones. 
So, there's your list of important issues. Did your elected officials have a plan to address any of those things?
In short, no. I checked. And you can too. 
Go to the websites for Tuberville, Robert Aderholt, Mo Brooks, Mike Rogers, Barry Moore and Jerry Carl — those are the U.S. senator and representatives elected in Alabama last week — and see if you can locate their specific plans for any of those things. 
Hell, half of them don't even list education — your No. 1 priority — on their websites. 
On your No. 2 issue, healthcare, the responses are so laughably stupid, it's frankly hard to believe that adults wrote them. Every single one of them wants to "repeal and replace Obamacare." None of them specify exactly what they plan to replace it with.  
Let me put that another way: They want to take healthcare away from hundreds of thousands of Alabamians, in the middle of a pandemic, and just hope that insurance companies and hospitals behave appropriately and don't mistreat anyone.  
Let's be real here. These guys got elected because they're on the R team, and because you've been led to believe that the most important vote that can be cast is one for the people who will choose our next Supreme Court justice. 
And you believe that because you have the misguided notion that the Supreme Court will one day overturn Roe v. Wade and ban abortions, which will magically eliminate all abortions. You also believe the high court will do other things, like repeal Obamacare or overturn precedent allowing gay marriage. 
Bad news: None of those things are going to happen. Just this week, the court, despite a 6-3 conservative majority, sent strong signals that the latest attempt to kill Obamacare will be unsuccessful. 
In June, the court upheld an opinion that blocked a Louisiana law requiring doctors to have admitting privileges at local hospitals before they can perform an abortion. The law was designed to limit abortion clinics in the state. 
In October, the court declined to even hear the case of a former Kentucky clerk who was jailed for failing to issue marriage licenses to same-sex couples. 
Now, we could get into the technical legal reasons behind those decisions, but they all essentially boil down to this: The rulings in the major cases on abortion, Obamacare and gay marriage weren't made flippantly. And once they were made, they became precedent for the court and incredibly hard to overturn.  
But don't take my word for it. Go read the opinions in the cases I mentioned. Read the analysis from legal scholars. Read the words of the justices. 
And when you finish, ask yourself this: If these conservative judges are going to behave like responsible judges then what exactly am I getting out of all these Republican votes? 
Our schools are in bad shape. Our health care system is failing. We're going to have to open a new prison just for convicted Republican lawmakers and elected officials at the rate we're going. We're at the top of the charts on poverty. And we have one of the highest death rates in the world for COVID. 
What else do we need to fail at before you'll consider voting for someone who has some idea what they plan to do? No, really, I'm asking.