Alabama Republican Assembly announces endorsements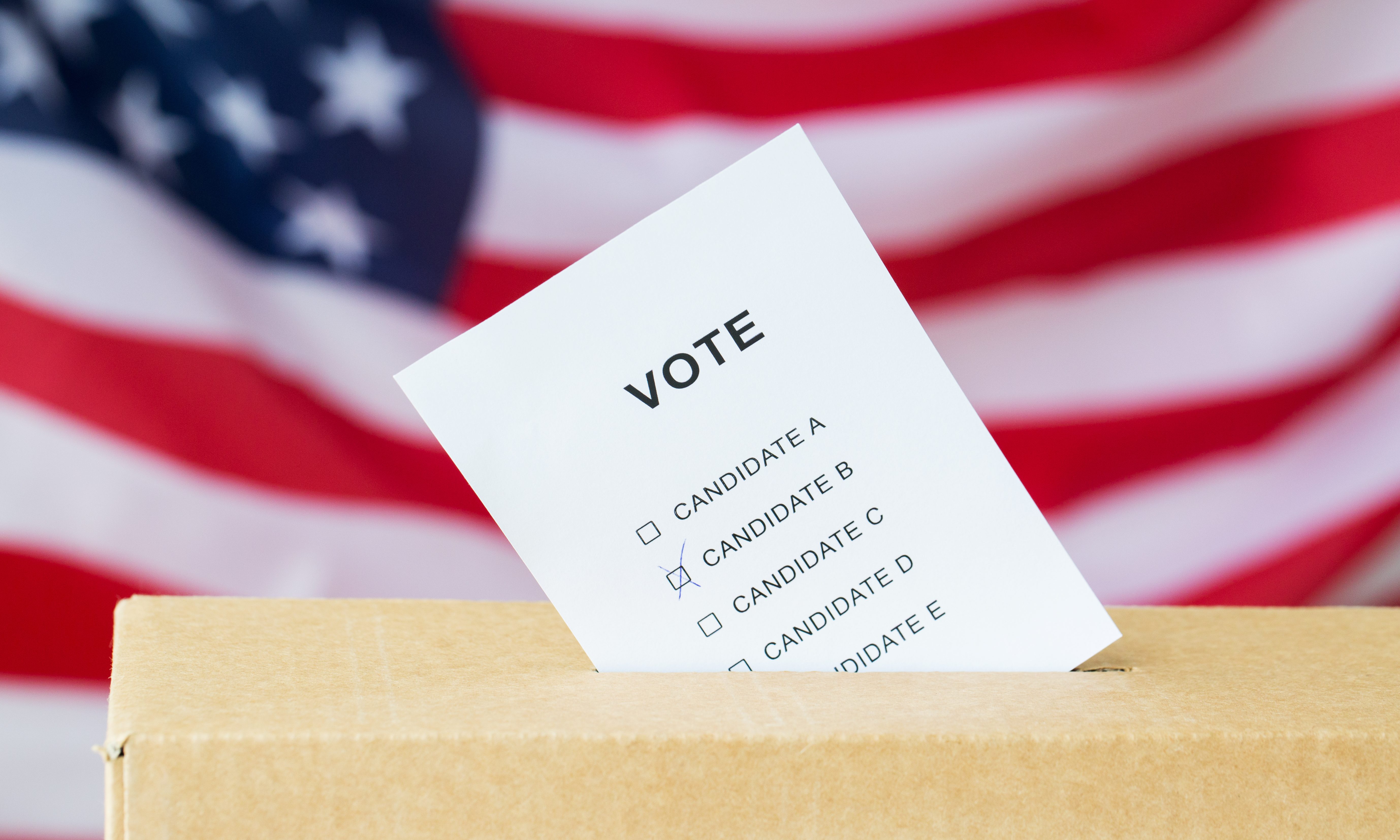 Sunday, the Alabama Republican Assembly announced their endorsements in today's Alabama Republican Primary. The group which bills itself as "the conscience of the Republican Party" strives to make sure that the candidates that they support are true to the conservative principles of the party.
"The Alabama Republican Assembly is proud to announce our endorsements for the 2020 Republican Primary contested races," the group said in a statement. "Below is a list of candidates that we have vetted and ultimately voted on to receive our support this election season. We hope you will agree with us and vote for these outstanding individuals who are committed to Life, Liberty, & Family."
For Congress District 1 the group endorsed former State Senator Bill Hightower.
For Congress District 2 the group endorsed former Attorney General Troy King.
For Congress District 5 the group endorsed incumbent Congressman Mo Brooks.
For Alabama Court of Civil Appeals Place 2 the group endorsed State Representative Matt Fridy.
For Alabama Court of Criminal Appeals Place 1 the group endorsed incumbent Judge Mary Windom.
For Alabama Court of Criminal Appeals Place 2 the group endorsed challenger former Lauderdale County Commissioner Will Smith.
For Public Service Commission President the group endorsed incumbent Twinkle Andress Cavanaugh.
In the races for US Senate and Alabama Supreme Court Place 1, no candidate received the required two thirds vote needed for endorsement. In anticipation of runoff elections, ALRA President Jennifer Montrose said that the group has set plans are for a March 21 statewide meeting in Birmingham to assess candidate selections for those races. Constitutional conservatives across Alabama are invited to contact President Montrose at [email protected] or find the Republican Assembly movement on Facebook.
ALRA describes itself as a conservative, grassroots organization committed to free market principles, individual responsibility, lower taxes and regulation, defense of traditional marriage and protection of the unborn.
"We are growing Republican Assembly local chapters all over the state of Alabama. The National Federation of Republican Assemblies (NFRA) is a grassroots political organization which promotes conservative principles and candidates within the Republican Party," ALRA President Jennifer Montrose said previously. "Members at the local, state and national levels work to recruit and elect Republican candidates who reflect the Party's conservative philosophy, and to oppose "RINOs" (Republicans In Name Only), leaders and candidates who take positions to the left of the party's conservative mainstream."
Montrose said that, "The first Republican Assembly was founded in 1934 in California. The Republican Assembly movement grew primarily in the western part of the United States until, in 1996, the several state Republican Assemblies formalized their relationship to one another through the creation of the NFRA, which was also tasked with the establishment of state chapters in those parts of the country to which the movement had not yet spread."
"Republican Assemblies have three main purposes: to recruit activists into the Republican Party, to elect conservative leadership to party offices, and to endorse and work for the nomination of conservative candidates in party primaries," Montrose said. "The Republican Assembly movement views itself as a reform movement within the Republican Party, and opposes the creation of one or more third parties, which it believes would split the conservative vote and result in the election of more Democrats. Ronald Reagan called the Republican Assemblies "the conscience of the Republican Party," while others have called them "the Tea Party before there was a Tea Party."
A central aspect of the NFRA's mission is the endorsement of candidates in contested Republican primaries. ALFRA endorsing conventions are held prior to GOP primaries.
Jones introduces bill to encourage investments in minority-serving banks
"One of the biggest hurdles for minority entrepreneurs is access to capital," Jones said.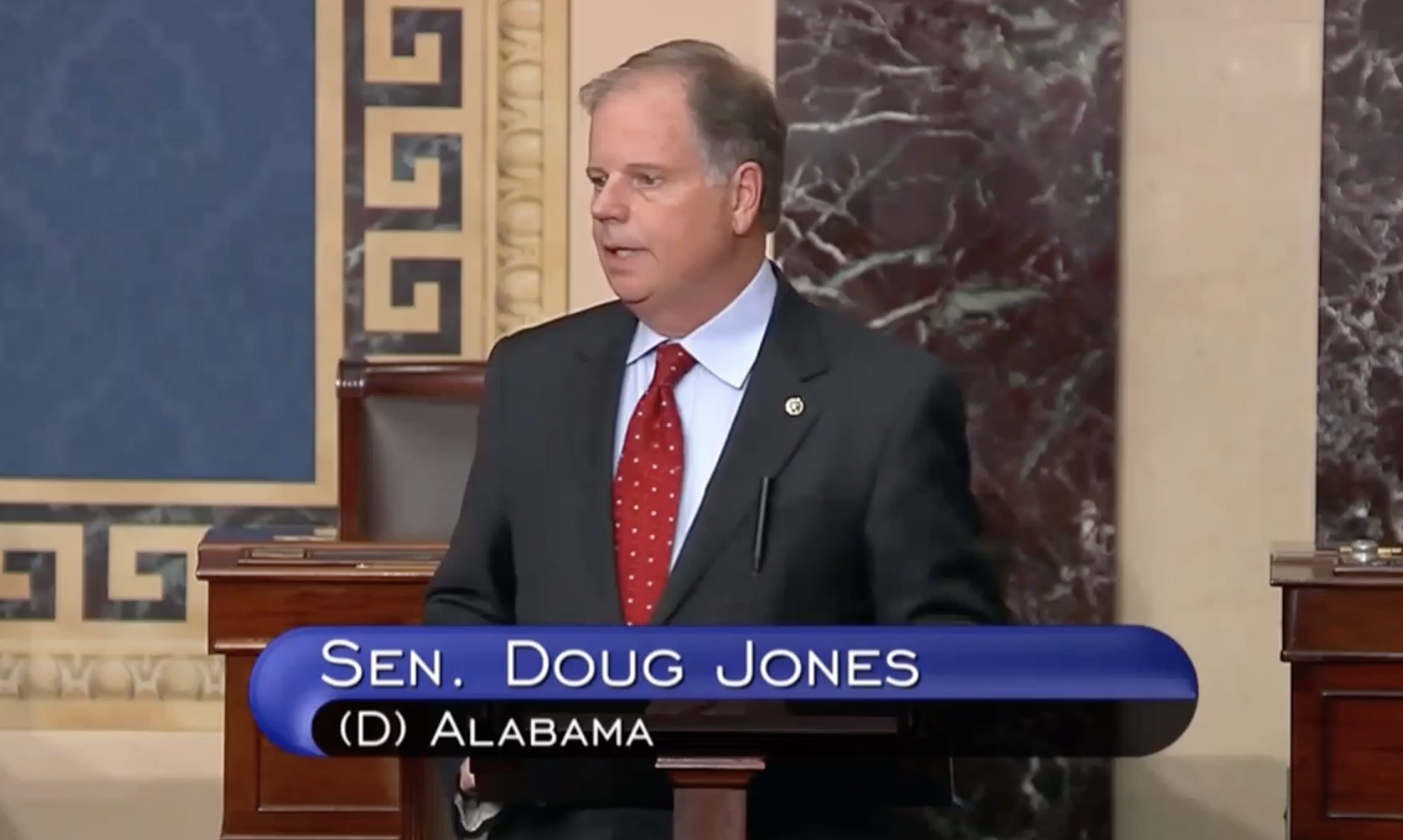 Alabama U.S. Sen. Doug Jones, D-Alabama, on Tuesday introduced legislation that would encourage investments in banks that serve minority communities.
"One of the biggest hurdles for minority entrepreneurs is access to capital," Jones said in a statement. "That's why this bill is so important. Increasing access to capital at the banks that serve minority communities will help expand financial opportunities for individuals and business owners in those communities."
Jones, a member of the Senate Banking Committee, in April urged the Federal Reserve and the U.S. Treasury to support Community Development Financial Institutions and minority-owned banks disproportionately affected by the COVID-19 pandemic, and he threw his support behind more federal funding for small community banks, minority-owned banks and CDFIs during the recent Paycheck Protection Program replenishment.
According to a press release from Jones's office, the bill would attract investments to those financial institutions by changing rules to allow "minority-owned banks, community banks with under $10 billion in deposits" and CDFIs to accept brokered deposits, or investments with high interest rates, thereby bolstering those institutions and encourage them to invest and lend in their communities.
It would also allow low-income and minority credit unions to access the National Credit Union Administration's Community Development Revolving Loan Fund.
"Commonwealth National Bank would like to thank Senator Jones for his leadership in introducing the Minority Depository Institution and Community Bank Deposit Access Act. As a small Alabama home grown institution, this proposal will allow us to accept needed deposits without the current limitations that hinder our ability to better serve the historically underserved communities that our institutions were created to serve. We support your efforts and encourage you to keep fighting the good fight for all of America," said Sidney King, president and CEO of Commonwealth National Bank, in a statement.
"The Minority Depository Institution and Community Bank Deposit Access Act is a welcomed first step in helping Minority Depository Institutions like our National Bankers Association member banks develop the kinds of national deposit networks that allow our institutions to compete for deposits with larger banks and to better meet the credit needs of the communities we serve. The National Bankers Association commends Senator Jones' leadership on this issue, and we look forward to continuing to engage with him on the ultimate passage of this proposal," said Kenneth Kelly, chairman of the National Bankers Association, in a statement.
A recent report by the Brookings Institute highlighted problems minority-owned businesses had accessing federal COVID-19 relief aid from PPP loans. Researchers found that it took seven days longer for small businesses with paid employees in majority Black zip codes to receive PPP loans, compared to majority-white communities. That gap grew to three weeks for non-employer minority-owned small businesses, the report notes.
The report also states that while minority-owned small businesses, many of which are unbanked or under banked, get approximately 80 percent of their loans from financial technology companies and online lending companies, fintechs weren't allowed under federal law to issue PPP loans until April 14.