Roby: Congress will consider a funding bill to combat coronavirus this week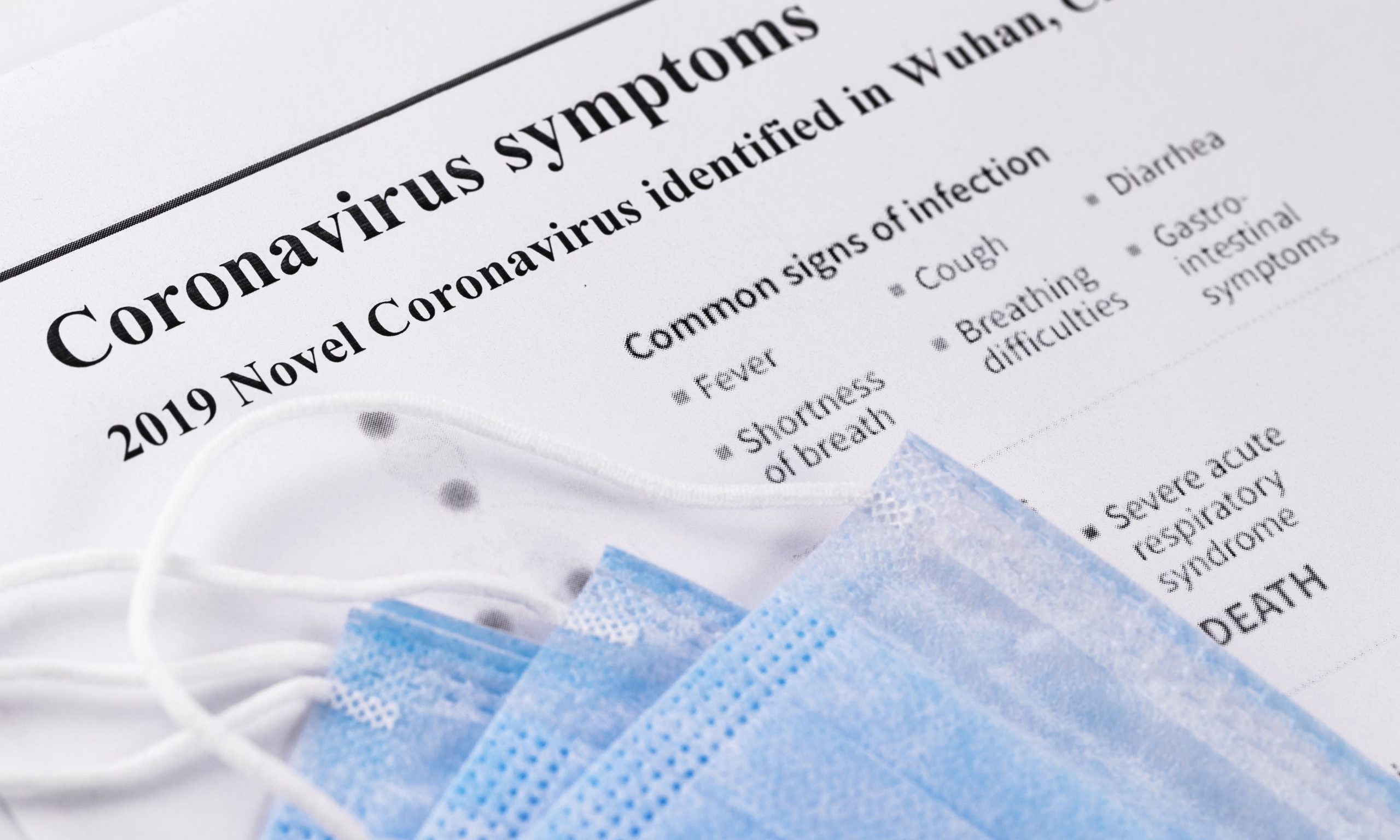 The coronavirus is increasingly in the news as the death toll climbs and now includes Americans. Congresswoman Martha Roby, R-Montgomery, said that Congress will be dealing with a coronavirus funding bill as early as this week.
"Congress is expected to take up a bill to provide funding to combat the Coronavirus this week," Rep. Roby said in an email to constituents.
Last week the Trump Administration asked Congress for $2.5 billion to combat the coronavirus. U.S. Senator Richard Shelby, R-Alabama, accused the administration of low balling the amount actually needed to deal with the crisis.
Last week, a plan to house persons infected with the coronavirus at a federal training facility in Anniston was shelved after the Alabama congressional delegation appealed to President Donald J. Trump (R).
"This week was a busy one starting on Saturday when the Department of Health and Human Services (HHS) decided they were bringing a group of Americans exposed to the coronavirus to the Center for Domestic Preparedness in Anniston," Congressman Mike Rogers, R-Saks, explained. "Thank goodness President Trump pulled the plug on the plan within 24 hours. I cannot thank him enough. I was also very impressed to see the local leaders in Anniston and Calhoun County work together during this time."
"Our security against a possible global pandemic is only as strong as our control of entry into this country, so any meaningful legislation combating the coronavirus should include the resources we need to finally secure our border. Congress, get it done!" said Senate candidate Congressman Bradley Byrne, R-Montrose, on social media.
As of Monday, there were 90,932 diagnosed cases of the new virulent strain of coronavirus (COVID-19). 51,284 of these are now closed. Of these 48,165 have been cleared and the person has been able to return to work. 3,119 people (six percent) have died from the disease. There are still 39,648 active cases of COVID-19. Of these 7,098 patients (eighteen percent) are in serious or critical condition.
A cluster of patients in Wuhan City, Hubei Province, China were identified with this conditions on December 30, 2019. On January 7, 2020 the new strain of virus was identified by Chinese doctors. The virus has now affected 76 countries including the United States. 2,944 people have died in China thus far. 66 have died in Iran, 52 in Italy, 28 in South Korea, 6 in Japan, 3 in France, and 6 now in the United States with Washington state facing the biggest impact thus far. At this point there are 103 cases of COVID-19 diagnosed in this country. Of those, 9 are totally recovered, 6 are dead, and 7 are in serious or critical condition.
The Trump administration declared a state of emergency on January 31 and closed and restricted travel from China. On Wednesday, President Trump appointed Vice President Mike Pence (R) to lead the federal response on the coronavirus threat.
"President Trump's Press Conference on the Coronavirus was very effective," Trump national finance committee member Perry O. Hooper Jr (R) told the Alabama Political Reporter. "He appointed the perfect person to head this up, Vice President Pence. President Trump understands this is a serious issue and he and Vice President Pence, Secretary Azar and CDC Officials are very prepared. The President said this is a time for Pelosi and Schumer to stop politicizing this and start working with him and this Administration for the good of all Americans. The President said his team is very prepared and for us not to panic. I agree 100 percent. The President loves this Country and it's people, I am confident he will help and protect all of us from this virus."
Some Democrats criticized the choice of putting Pence in charge and suggested that the president should have appointed a scientist to lead the effort, perhaps as a coronavirus czar.
On Monday, the Alabama Department of Public Health announced that Alabama is prepared for COVID-19 and supports the CDC recommendations for returning travelers
The ADPH announced that: "Since mid-January, the Alabama Department of Public Health (ADPH) has worked with the Centers for Disease Control and Prevention (CDC) to learn, prepare and provide the most up-to-date information about the new coronavirus that causes COVID-19. Travelers, including college students, business travelers, tourists and airline employees, are returning to Alabama from countries where the disease is widespread. ADPH has monitored more than 100 people returning from China and there are no positive cases of COVID-19."
The ADPH is advising the public that to wash their hands frequently, "avoid touching your face, cover coughs and sneezes, stay home when you are ill, and practice social distancing strategies such as staying 6 feet apart from other individuals. Flu shots are recommended for those who have not had one this season to allow for earlier identification and limit confusion as to whether COVID-19 or the flu. This will also hopefully free up resources for use if a COVID-19 outbreak occurs."
The ADPH is asking that all universities and colleges implement their plans to mitigate and control the spread of disease on their campuses. The CDC has recommended that institutions of higher education consider postponing or cancelling upcoming student foreign exchange programs and is asking current program participants to return to their home country.
All persons returning from Level 3 or Level 2 countries with active community transmission may have been exposed to COVID-19 and are asked to self-monitor for 14 days after leaving the affected area. The ADPH will be providing materials with specific instructions on self-monitoring and practicing social distancing to institutions, companies, and others upon request.
Persons returning from countries with active community transmission who become sick and physicians are asked to contact ADPH ID&O at 1-800-338-8374.
Print this piece
"We're surging:" Alabama reports largest COVID-19 increases to date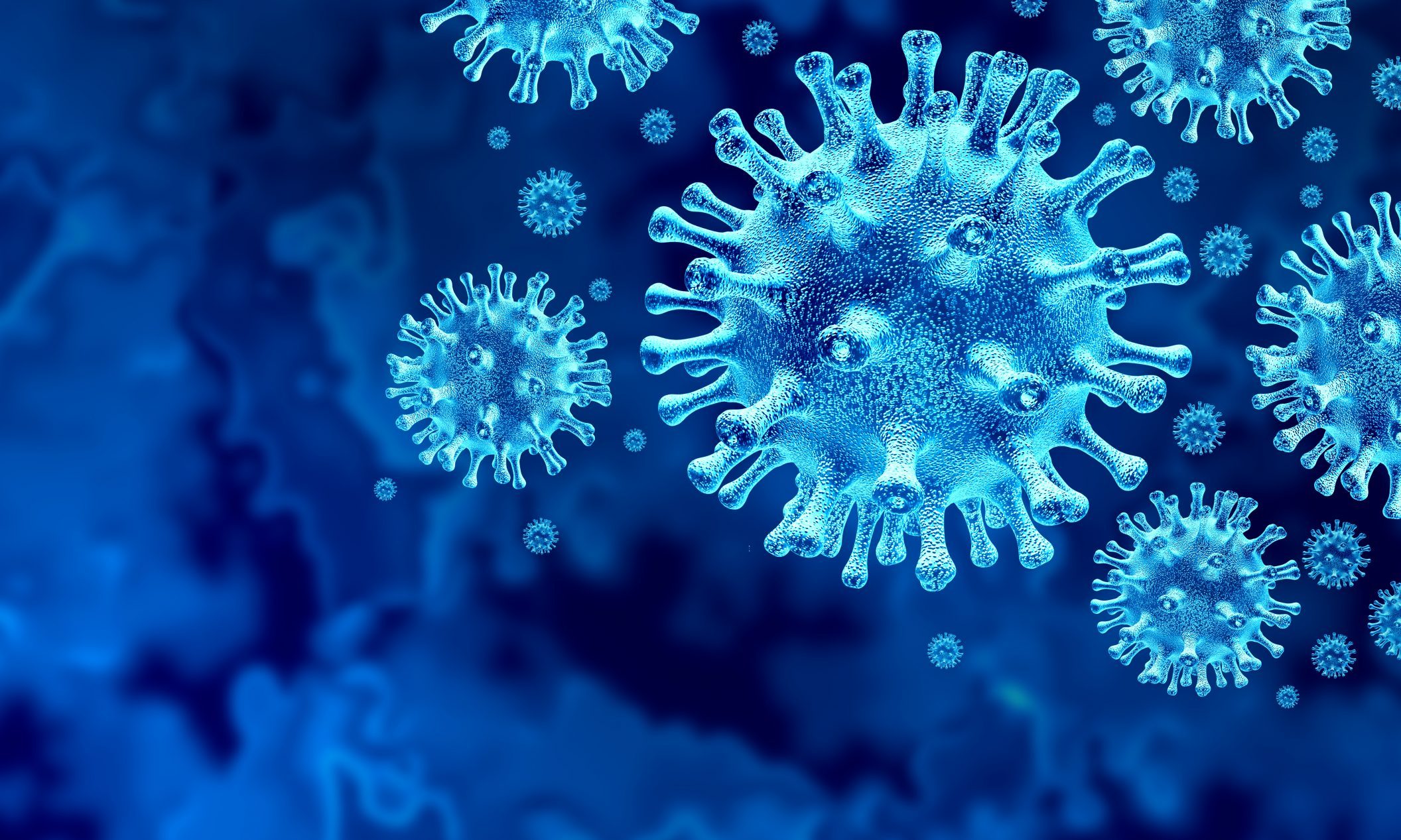 Alabama saw its largest single-day increase in new COVID-19 cases Monday, according to the state, as daily case counts continue an upward trend and hospitals across the state report increasing hospitalizations.
Alabama blew past 15,000 confirmed cases of the virus on Monday, according to the Department of Public Health's daily case count. The state had confirmed more than 3,200 new cases in the last seven days, according to APR's tracking.
By Tuesday evening, the total reached 15,650. The rising case counts are concerning doctors and public health experts who worry the public is not taking the virus as seriously since the state lifted restrictions.
"I'm afraid that we're going to have to go through some pretty tough times to drive the message home that this virus is still here, and it's not going away," said Dr. Michael Saag, an infectious disease expert at UAB.
More than 400 new cases were confirmed daily, on average, during the week heading into Memorial Day, the highest level since the pandemic began and much higher than during the second and third weeks of April, when Alabama was under a stay-at-home order and expected to reach what was then thought to be a peak.
Gov. Kay Ivey lifted the state's "stay-at-home" order on April 30, replacing it with a "safer-at-home" order that loosened restrictions. Since then, the state has twice more relaxed restrictions, allowing more businesses, churches and entertainment venues to reopen with social-distancing restrictions and sanitation guidelines.
The state saw its largest single-day increase in new cases Monday at 646 new cases, according to the Alabama Department of Public Health's daily case totals, a little more than three weeks after the stay-at-home order expired on April 30 and two weeks after the state allowed restaurants and bars to reopen on May 11 with social-distancing restrictions.
The number of cases confirmed per day has been rising since April 30, showing no sign of slowing. Over the past week, new cases rose faster than in 46 other states with no comparable increase in testing.
APR uses 7- and 14-day rolling averages to smooth out daily variability in reporting. APR's daily totals vary from ADPH's because APR tracks only the daily change to the cumulative case count.
Both our rolling averages and the averages calculated by the Department of Public Health are higher than they ever have been, meaning that more new cases are being confirmed per day than ever before.
At least 580 people have died from COVID-19 in Alabama. At least 76 deaths have been reported in the last seven days.
"We had done a pretty good job of avoiding the surge in cases that concerned us a month ago about overwhelming the hospital," Saag said. "But now we're headed right back to where we were on April 1, and I don't think there's any appetite among the general population nor of our political leaders to do much more about it."
Testing has increased since May 1, more than doubling from 94,406 total tests performed on May 1 to nearly 194,000 by Tuesday evening.
But the number of tests reported per day has remained relatively flat since the beginning of the month at between 3,500 and 4,500 tests per day, based on 7- and 14-day averages, which is still far below the level of testing public health experts say is needed.
Public health experts who spoke with APR said the increase in new cases is concerning and is not simply the byproduct of increased testing.
"We know that if we're testing the right number of people that the percentage of positive tests should be about 5 percent or so," Saag said. "So if we're in an area like a lot of our counties in Alabama, where the percent positive test rate is 20 percent or 13 percent, that means that there are a lot more cases out there for whom there are no tests available. So, if anything, we're underestimating the caseload."
The percent of tests that are positive, based on 7-day averages of new tests and new cases, was as low as 3 percent on May 1, but has since increased to more than 10 percent.
Those who say the situation is under control and increased testing is the only cause for the rise in cases are just simply wrong, Saag said.
"The fact is that they're not walking through the hospital like I am, or all the other nurses and doctors are, and seeing the entire ICU just loaded with only COVID patients on ventilators and full units in our hospital that have only COVID patients," Saag said.
If you test more, you're going to find more, but only if the virus is still there.
"You can test until the cows come home," Saag said. "The problem is, there's a lot of cases here that are undiagnosed."
In addition to looking at the percentage of tests that come back positive, which has been climbing in the last two weeks, hospitalizations also provide are a more timely indicator of how the pandemic is progressing.
Over the last week, the number of COVID-19 positive inpatients at DCH Health System in Tuscaloosa County has doubled from 35 on May 19 to 74 Tuesday. At least 20 of those patients are in intensive care units and 10 are on ventilators.
"When the hospitalization rates increase. It's a reflection of the overall cases going up," Saag said.
Statewide, hospitalization numbers are not yet available for this week, but last week hospitals reported their highest number of COVID-19 hospitalizations since the pandemic began.
In Jefferson County, hospitalizations are creeping back up after a lull throughout much of April, Jefferson County Health Officer Dr. Mark Wilson said last week. Cases are also rising again in Jefferson County.
And in Montgomery County, where the mayor and hospitals have reported a shortage of ICU beds, the patient count remains high as the county reports an ongoing, worrisome spike in new cases.
"We have places to put people, and we have got plenty of ventilators, but having said that, the intensive care scenario in the hospitals is definitely stretched," said Dr. David Thrasher, the director of respiratory therapy at Jackson Hospital whose respiratory therapy group works critical care at all of the Montgomery area hospitals.
"The weekend before, my partner and I rounded around 140 patients. And this morning, we had 145 patients," Thrasher said. "That is more than twice our normal volume. Normally, May is a slow month for us. The great majority of what we're seeing in the hospital is COVID patients."
ICU units at Montgomery area hospitals have been dedicated to treating COVID patients, and those units have been full, and hospitals have been out or nearly out of formal ICU beds, though there are enough ventilators to equip other areas to retrofit as intensive care beds.
"This weekend, there were just a few ICU beds left, but having said that, there were three emergency rooms I know of that had patients down there that we were treating," Thrasher said.
Montgomery has seen its case count more than triple since the month began.
"We're surging," Thrasher said. "We have got a lot more cases than we had a month ago, and a heck of a lot more cases than we did during the first 30 days of this pandemic."
The increased patient load has put a physical and emotional strain on health care workers and staff, Thrasher said.
"It's very difficult, very emotionally difficult for the doctors, the nurses, the therapists and of course the patients' families," he said.
Typically, most patients come off a ventilator in a matter of days, depending on what the cause is. That's not the case with COVID-19.
"These patients, when they go ventilators, it's a very long time, and the mortality is very poor across the nation for patients once they are on the ventilator," Thrasher said. "So it's emotionally draining — emotionally draining for the staff, the nurses, the respiratory therapists who are in there all day with them. It's tough and it's taken an emotional toll on everybody."
Statewide, the rising case counts also pose an additional concern as people headed out to beaches, pools, parties and other events to celebrate Memorial Day on Monday, potentially exposing thousands of tourists and party-goers to the virus.
"I'm not an alarmist, but I'm worried," Saag said. "I look around and over the holiday weekend, I saw large crowds of people, and I could count the number of people wearing a mask on one hand. We could be headed for some really tough times by the first of July."
The rise in cases over the course of this month did not stop people from going to the beach or throwing Memorial Day parties. And Google's mobility data, which tracks cell phone locations, has shown a sustained rise in out-of-home travel since the beginning of the month.
Wearing a mask, staying away from crowds and staying at home when you can is the best way to avoid getting and, more importantly, avoid spreading the virus if you don't know you have it.
"You can feel great today, cough and give it to me, and you may not even know you had it for two or three days, when you start to develop symptoms," Thrasher said. "So that's the big problem we have. We don't know who hasn't until after the fact."
Masks offer a limited amount of protection for the person who wears the mask. But masks and face covering are very effective at trapping the respiratory droplets from the person wearing the mask should they cough, sneeze or spit, thereby decreasing the chance of spreading the virus to other people.
"We're supposed to love our neighbor, and that's one way to do it," Thrasher said. "Someone said, 'Well I don't want to wear the mask because they are hot and makes me look bad.' Well, if you don't like wearing a mask, then you wouldn't like a ventilator at all."
The majority of transmission is in the 24-hour period before someone actually gets physically ill, Saag said, meaning that you're more likely to spread the virus when you have no symptoms than once you get sick.
"How do we feel about the parents who send their child to school, knowing that they're sick," Saag said. "We tend to not appreciate that very much. Well, us going out in public when we may be sick and spreading this virus to other people — whether we want to take the risk for ourselves — is the same situation as sending a child to kindergarten while they're sick. It's the same concept. There's a responsibility here to other people, to our friends and neighbors."
Wearing a mask is a critical way to slow the spread of the virus without another lockdown.
"If everybody did that, maybe we wouldn't have to stay at home so much," Saag said. "The stay at home was a hardcore effort to avoid a catastrophe in the hospitals and elsewhere. So, if we don't want to do that again, then at least we should be responsible enough to wear a mask in public."
Print this piece