Roby: Congress will consider a funding bill to combat coronavirus this week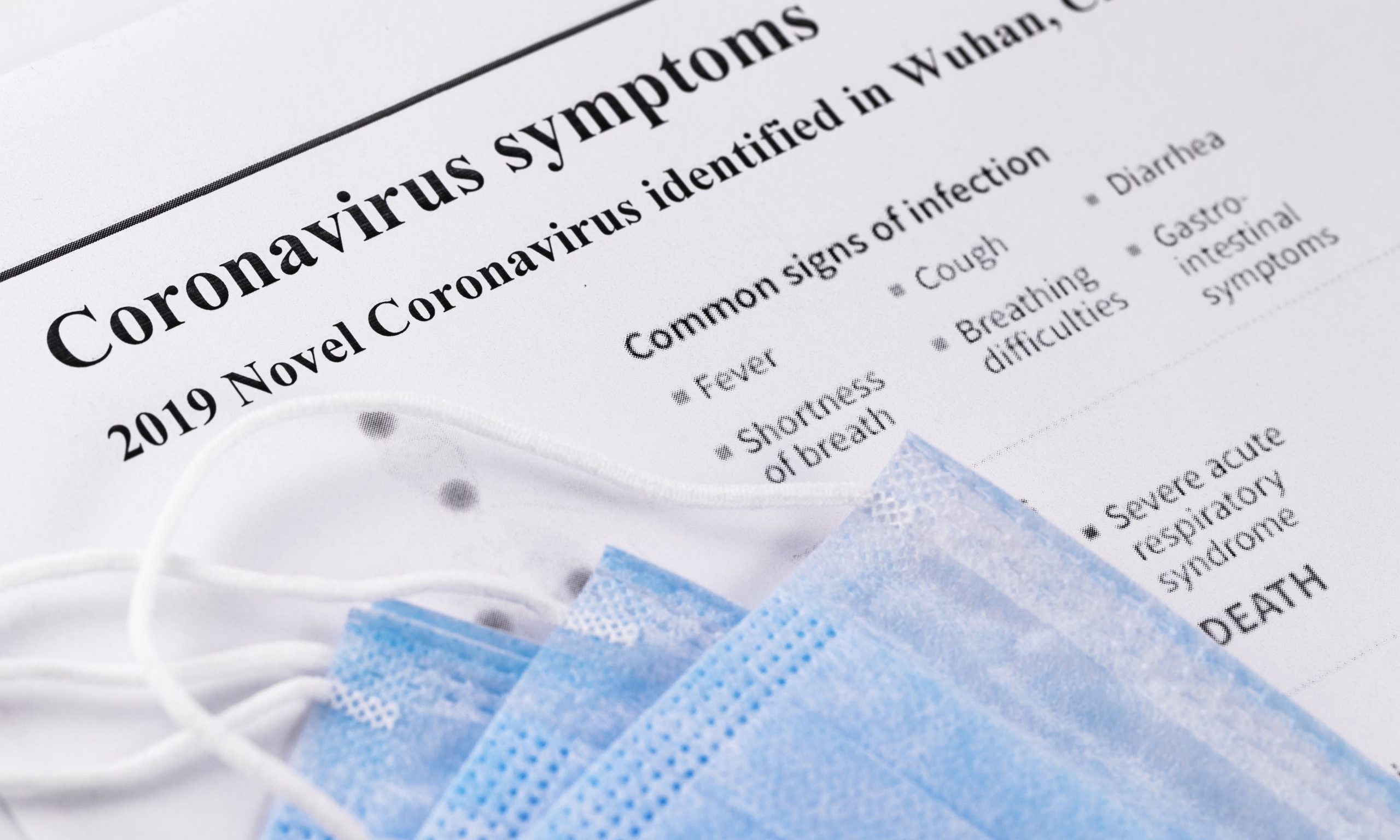 The coronavirus is increasingly in the news as the death toll climbs and now includes Americans. Congresswoman Martha Roby, R-Montgomery, said that Congress will be dealing with a coronavirus funding bill as early as this week.
"Congress is expected to take up a bill to provide funding to combat the Coronavirus this week," Rep. Roby said in an email to constituents.
Last week the Trump Administration asked Congress for $2.5 billion to combat the coronavirus. U.S. Senator Richard Shelby, R-Alabama, accused the administration of low balling the amount actually needed to deal with the crisis.
Last week, a plan to house persons infected with the coronavirus at a federal training facility in Anniston was shelved after the Alabama congressional delegation appealed to President Donald J. Trump (R).
"This week was a busy one starting on Saturday when the Department of Health and Human Services (HHS) decided they were bringing a group of Americans exposed to the coronavirus to the Center for Domestic Preparedness in Anniston," Congressman Mike Rogers, R-Saks, explained. "Thank goodness President Trump pulled the plug on the plan within 24 hours. I cannot thank him enough. I was also very impressed to see the local leaders in Anniston and Calhoun County work together during this time."
"Our security against a possible global pandemic is only as strong as our control of entry into this country, so any meaningful legislation combating the coronavirus should include the resources we need to finally secure our border. Congress, get it done!" said Senate candidate Congressman Bradley Byrne, R-Montrose, on social media.
As of Monday, there were 90,932 diagnosed cases of the new virulent strain of coronavirus (COVID-19). 51,284 of these are now closed. Of these 48,165 have been cleared and the person has been able to return to work. 3,119 people (six percent) have died from the disease. There are still 39,648 active cases of COVID-19. Of these 7,098 patients (eighteen percent) are in serious or critical condition.
A cluster of patients in Wuhan City, Hubei Province, China were identified with this conditions on December 30, 2019. On January 7, 2020 the new strain of virus was identified by Chinese doctors. The virus has now affected 76 countries including the United States. 2,944 people have died in China thus far. 66 have died in Iran, 52 in Italy, 28 in South Korea, 6 in Japan, 3 in France, and 6 now in the United States with Washington state facing the biggest impact thus far. At this point there are 103 cases of COVID-19 diagnosed in this country. Of those, 9 are totally recovered, 6 are dead, and 7 are in serious or critical condition.
The Trump administration declared a state of emergency on January 31 and closed and restricted travel from China. On Wednesday, President Trump appointed Vice President Mike Pence (R) to lead the federal response on the coronavirus threat.
"President Trump's Press Conference on the Coronavirus was very effective," Trump national finance committee member Perry O. Hooper Jr (R) told the Alabama Political Reporter. "He appointed the perfect person to head this up, Vice President Pence. President Trump understands this is a serious issue and he and Vice President Pence, Secretary Azar and CDC Officials are very prepared. The President said this is a time for Pelosi and Schumer to stop politicizing this and start working with him and this Administration for the good of all Americans. The President said his team is very prepared and for us not to panic. I agree 100 percent. The President loves this Country and it's people, I am confident he will help and protect all of us from this virus."
Some Democrats criticized the choice of putting Pence in charge and suggested that the president should have appointed a scientist to lead the effort, perhaps as a coronavirus czar.
On Monday, the Alabama Department of Public Health announced that Alabama is prepared for COVID-19 and supports the CDC recommendations for returning travelers
The ADPH announced that: "Since mid-January, the Alabama Department of Public Health (ADPH) has worked with the Centers for Disease Control and Prevention (CDC) to learn, prepare and provide the most up-to-date information about the new coronavirus that causes COVID-19. Travelers, including college students, business travelers, tourists and airline employees, are returning to Alabama from countries where the disease is widespread. ADPH has monitored more than 100 people returning from China and there are no positive cases of COVID-19."
The ADPH is advising the public that to wash their hands frequently, "avoid touching your face, cover coughs and sneezes, stay home when you are ill, and practice social distancing strategies such as staying 6 feet apart from other individuals. Flu shots are recommended for those who have not had one this season to allow for earlier identification and limit confusion as to whether COVID-19 or the flu. This will also hopefully free up resources for use if a COVID-19 outbreak occurs."
The ADPH is asking that all universities and colleges implement their plans to mitigate and control the spread of disease on their campuses. The CDC has recommended that institutions of higher education consider postponing or cancelling upcoming student foreign exchange programs and is asking current program participants to return to their home country.
All persons returning from Level 3 or Level 2 countries with active community transmission may have been exposed to COVID-19 and are asked to self-monitor for 14 days after leaving the affected area. The ADPH will be providing materials with specific instructions on self-monitoring and practicing social distancing to institutions, companies, and others upon request.
Persons returning from countries with active community transmission who become sick and physicians are asked to contact ADPH ID&O at 1-800-338-8374.
Jones introduces bill to encourage investments in minority-serving banks
"One of the biggest hurdles for minority entrepreneurs is access to capital," Jones said.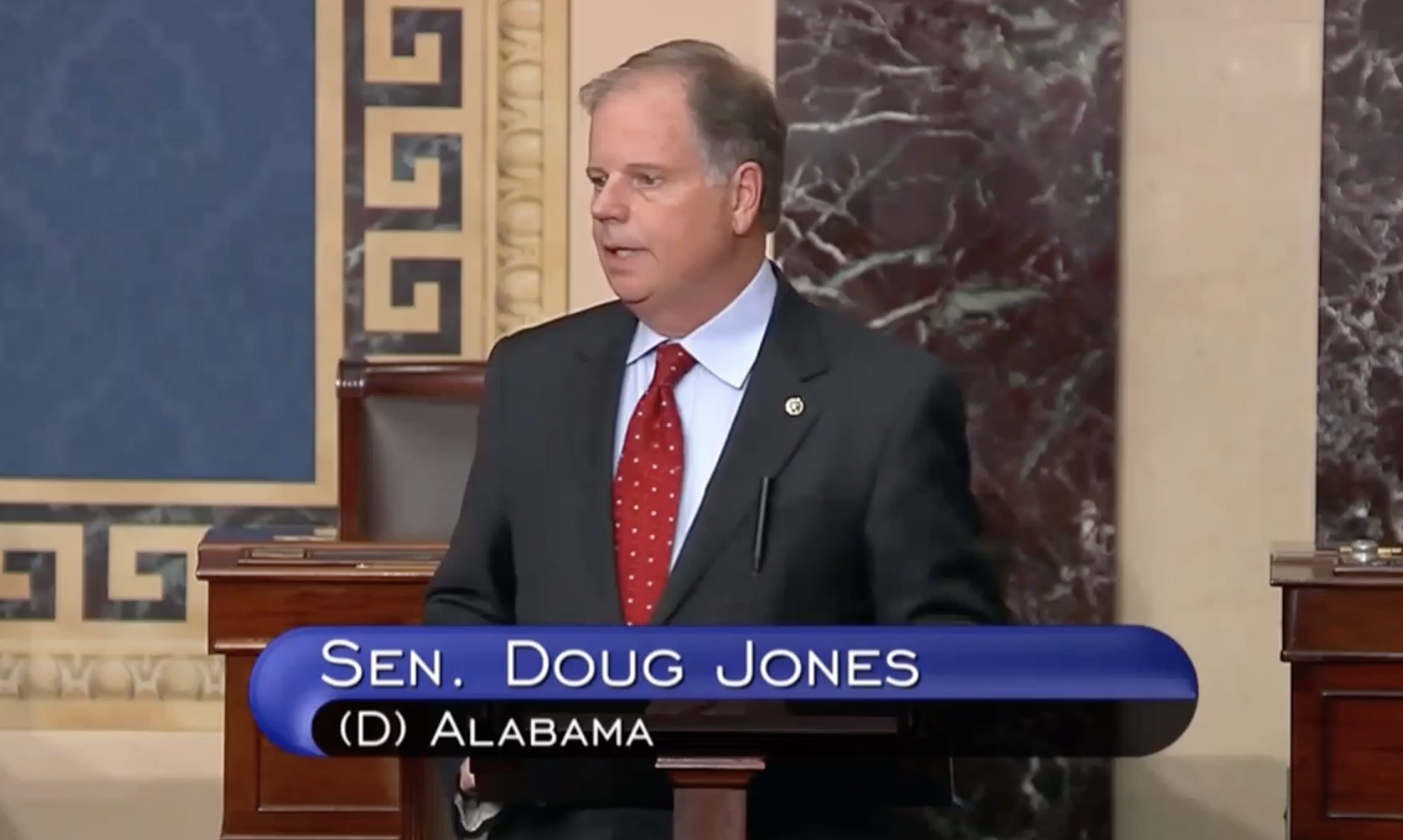 U.S. Senator Doug Jones, D-Alabama, on Tuesday introduced legislation that would encourage investments in banks that serve minority communities. 
"One of the biggest hurdles for minority entrepreneurs is access to capital," Jones said in a statement. "That's why this bill is so important. Increasing access to capital at the banks that serve minority communities will help expand financial opportunities for individuals and business owners in those communities." 
Jones, a member of the Senate Banking Committee, in April urged the Federal Reserve and the U.S. Treasury to support Community Development Financial Institutions (CDFIs) and minority-owned banks disproportionately affected by the COVID-19 pandemic, and he threw his support behind more federal funding for small community banks, minority-owned banks and CDFIs during the recent Paycheck Protection Program (PPP) replenishment. 
According to a press release from Jones's office, the bill would attract investments to those financial institutions by changing rules to allow "minority-owned banks, community banks with under $10 billion in deposits" and CDFIs to accept brokered deposits, or investments with high interest rates, thereby bolstering those institutions and encourage them to invest and lend in their communities. It would also allow low-income and minority credit unions to access the National Credit Union Administration's Community Development Revolving Loan Fund.
"Commonwealth National Bank would like to thank Senator Jones for his leadership in introducing the Minority Depository Institution and Community Bank Deposit Access Act. As a small Alabama home grown institution, this proposal will allow us to accept needed deposits without the current limitations that hinder our ability to better serve the historically underserved communities that our institutions were created to serve. We support your efforts and encourage you to keep fighting the good fight for all of America," said Sidney King, president and CEO of Commonwealth National Bank, in a statement. 
 "The Minority Depository Institution and Community Bank Deposit Access Act is a welcomed first step in helping Minority Depository Institutions like our National Bankers Association member banks develop the kinds of national deposit networks that allow our institutions to compete for deposits with larger banks and to better meet the credit needs of the communities we serve. The National Bankers Association commends Senator Jones' leadership on this issue, and we look forward to continuing to engage with him on the ultimate passage of this proposal," said Kenneth Kelly, chairman of the National Bankers Association, in a statement.
A recent report by the Brookings Institute highlighted problems minority-owned businesses had accessing federal COVID-19 relief aid from PPP loans. Researchers found that it took seven days longer for small businesses with paid employees in majority Black zip codes to receive PPP loans, compared to majority-white communities. That gap grew to three weeks for non-employer minority-owned small businesses, the report notes.
The report also states that while minority-owned small businesses, many of which which are unbanked or underbanked, get approximately 80 percent of their loans from financial technology companies (fintechs) and online lending companies,  fintechs weren't allowed under federal law to issue PPP loans until April 14.