Rogers has concerns about global response to coronavirus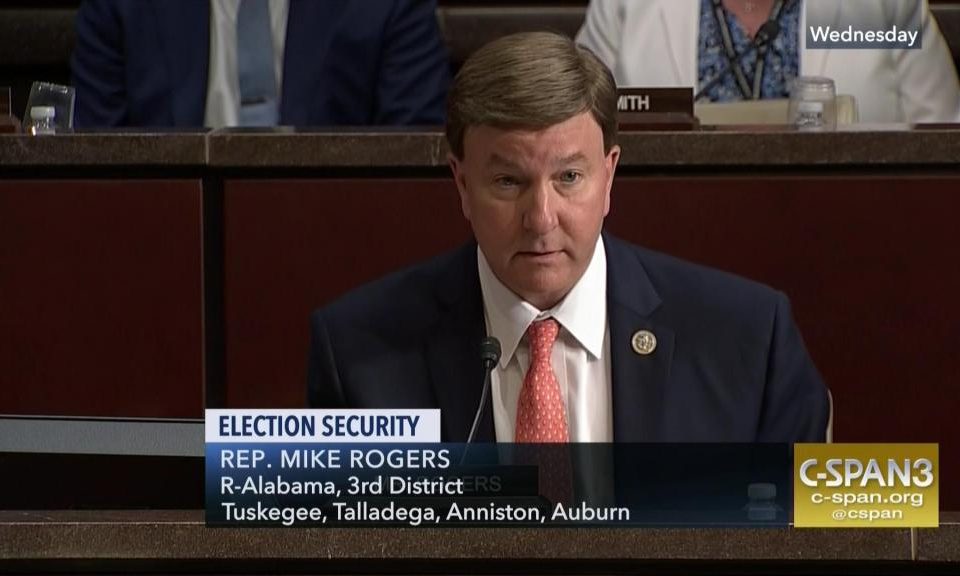 Tuesday, Congressman Mike Rogers (R-Saks) addressed the evolving coronavirus outbreak and expressed his concerns about the global response to the coronavirus during a meeting of the House Homeland Security Committee.
"Our hearts go out to those who have lost their loved ones and those who are currently undergoing treatment," Rogers said. "This pandemic is a global event and I'm concerned not only with our preparedness but the global response."
Coronaviruses are a large family of viruses common to a large variety of animals: including cattle, bats, and man. This previously unknown strain apparently existed within the bat population of China where bats are commonly consumed as food. It is believed that this strain of coronavirus "COVID-19" crossed over into humans exposed to the animals in a large animal market in Wuhan City, Hubei Province, China.
"I remain concerned that Chinese officials knowingly withheld essential information from both the public and the international health community in the most critical stages of this outbreak," Rogers said. "I'm sure that the early days of this outbreak will be under intense scrutiny once the crisis is over. My deepest concern for the moment is the level of preparedness at the state and local level."
Rogers said that he hopes to hear from witnesses over the next week about our efforts to prepare communities.
"Last week, I urged the House to act in a swift and non-partisan fashion to approve an emergency supplemental for this public health emergency," Rep. Rogers continued. "Hopefully the House can live up to this moment and act quickly."
U.S. Surgeon General Vice Admiral Jerome Adams serves on the task force preparing the U.S. response to the outbreak.
"We have the very best medical experts and scientists working with Vice President Mike Pence and Health and Human Services Secretary Alex Azar, all taking the necessary steps to protect the public," Admiral Adams said. "The director of the Centers for Disease Control and Prevention, Dr. Bob Redfield, is an internationally recognized clinical virologist. Dr. Anthony Fauci, the head of the National Institute of Allergy and Infectious Diseases (NIAID), is a world-renowned and respected immunologist who has helped our country navigate viral outbreaks in the past. While we must not become complacent, the public can be assured that we have the best scientific team in the world working day and night to keep our country safe."
"Because COVID-19 is a respiratory disease, there are basic public health measures that can limit its spread," Adams said. "Washing hands frequently, staying away from sick people or staying home if sick yourself and covering your cough or sneeze are scientifically proven as some of the best and most practical ways for individuals to stay disease-free. Masks are not recommended for use by most Americans and hoarding of masks can actually hurt our response by reducing the supply available for medical professionals who need them."
"There have been many comparisons of coronavirus to flu," Adams said. "It is worth noting that we are in the midst of a severe flu season and the flu is still a significant risk to many Americans. Getting your flu shot not only decreases the likelihood you will get or be hospitalized from the flu but preventing the flu can support our response to COVID-19. Community capacity to respond to COVID-19 will be all the stronger if we prevent excess seasonal flu cases through higher flu vaccination."
The U.S. has had 108 diagnosed cases of COVID-19; but nine of those people have died with three of those deaths occurring in the last 24 hours. Globally there have been 92,862 cases of COVID-19 that have been diagnosed. 3,168 people have died with China suffering 2,945 deaths. Italy has had 79 deaths, Iran 77, South Korea 34, Japan 6, and France 4.
To date, there have been no cases diagnosed in Alabama.
Rep. Mike Rogers is the Ranking member on the House Homeland Security Committee. Rogers represents Alabama's Third Congressional District.
Lilly Ledbetter speaks about her friendship with Ginsburg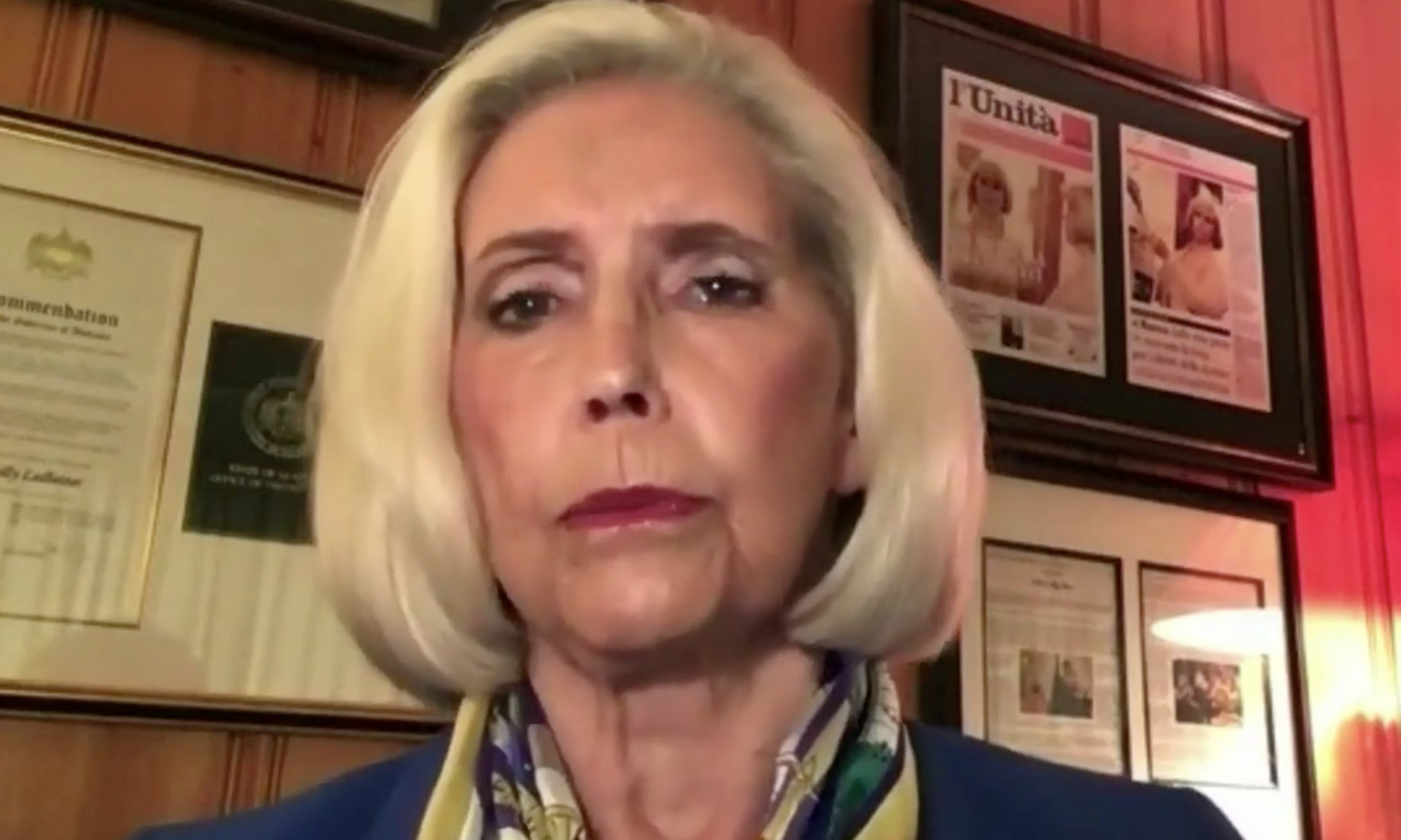 When anti-pay-discrimination icon and activist Lilly Ledbetter started receiving mail from late Supreme Court Justice Ruth Bader Ginsburg, Ledbetter's attorney told her to save the envelopes. That's how unusual it is to get personal mail from a member of the nation's highest court.
Ledbetter, 82, of Jacksonville, Alabama, shared her memories of her contact with Ginsburg over the last decade during a Facebook live event hosted by Sen. Doug Jones on Monday.
Ginsburg famously read her dissent from the bench, a rare occurrence, in the Ledbetter v. Goodyear Tire & Rubber Co. decision in 2007. The court ruled 5-4 to affirm a lower court's decision that Ledbetter was not owed damages for pay discrimination because her suit was not filed within 180 days of the setting of the policy that led to her paychecks being less than those of her male colleagues. 
Ledbetter said that Ginsburg "gave me the dignity" of publicly affirming the righteousness of Ledbetter's case, demonstrating an attention to the details of the suit.
Ginsburg challenged Congress to take action to prevent similar plaintiffs from being denied compensation due to a statute of limitations that can run out before an employee discovers they are being discriminated against. 
The Lilly Ledbetter Fair Pay Act of 2009 was passed by Congress with broad bipartisan support and signed into law by President Barack Obama. It resets the statute of limitation's clock with each paycheck that is reduced by a discriminatory policy.
Ledbetter said that her heart was heavy when she learned of Ginsburg's death on Friday. The women kept in touch after they met in 2010. That was shortly after the death of Ginsburg's husband, tax attorney Marty Ginsburg. She spoke about her pain to Ledbetter, whose husband Charles had died two years before.
"So we both shared that, and we shared a tear," said Ledbetter.
Ginsburg invited her to her Supreme Court chambers to see a framed copy of the act, next to which hung a pen that Obama used to sign it.
Ginsburg later sent Ledbetter a signed copy of a cookbook honoring her husband that was published by the Supreme Court Historical Society. Included with it was a personal note, as was the case with other pieces of correspondence from the justice that Ledbetter received at her home in Alabama. They were often brochures and other written materials that Ginsburg received that featured photos of both women.
Ledbetter expressed her support for Jones in his race against GOP challenger Tommy Tuberville. The filling of Ginsburg's seat is a major factor in that, she said.
"I do have to talk from my heart, because I am scared to death for the few years that I have yet to live because this country is not headed in the right direction," she said.
She noted that Ginsburg was 60 when she was appointed to the court. Ledbetter said that she opposes any nominee who is younger than 55 because they would not have the experience and breadth of legal knowledge required to properly serve on the Supreme Court.
She said that issues like hers have long-term consequences that are made even more evident by the financial strains resulting from the pandemic, as she would have more retirement savings had she been paid what her male colleagues were.
Jones called Ledbetter a friend and hero of his.
"I've been saying to folks lately, if those folks at Goodyear had only done the right thing by Lilly Ledbetter and the women that worked there, maybe they'd still be operating in Gadsden these days," he said.