Lack of coronavirus testing in Alabama, across U.S. concerning, says Doug Jones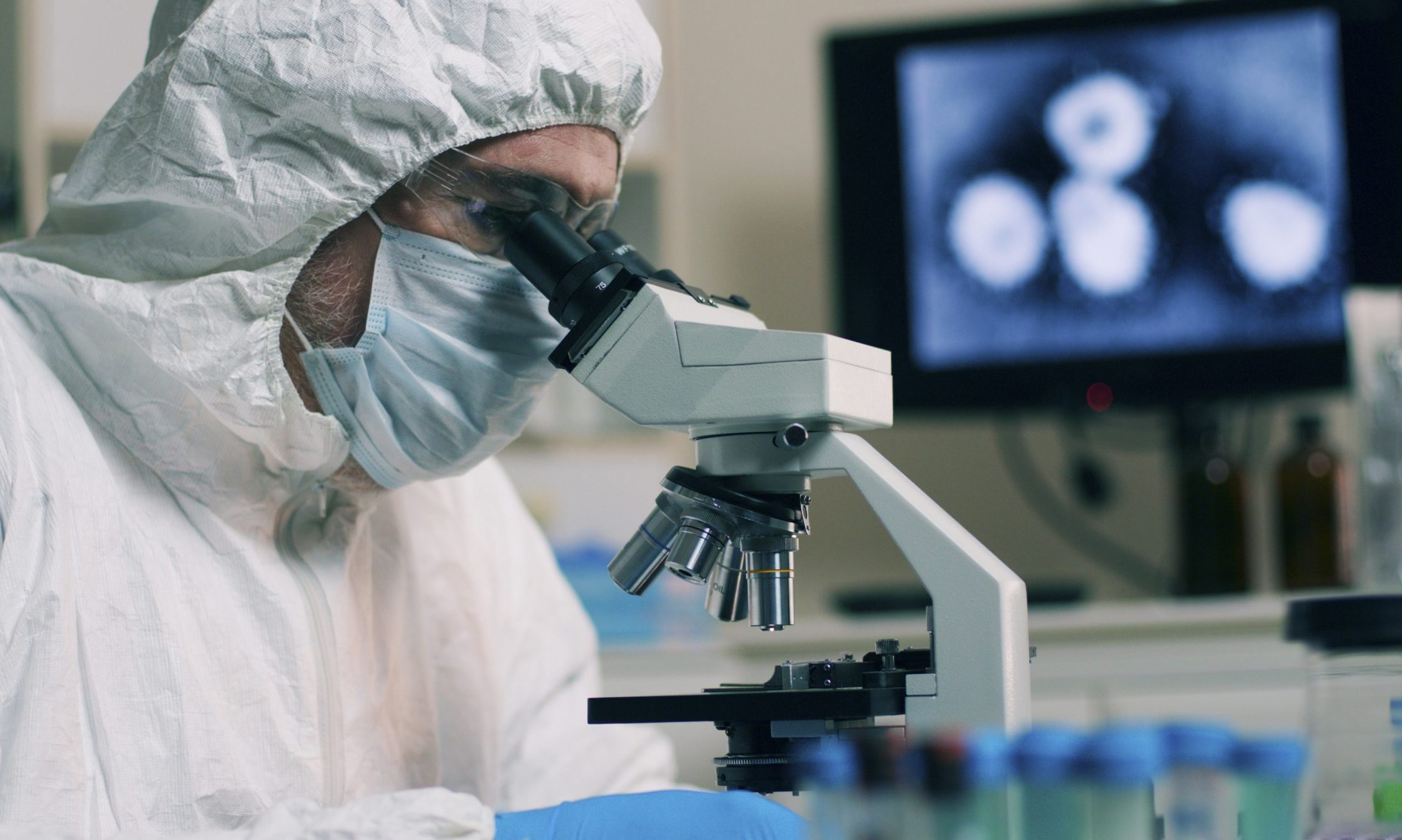 A lack of testing for coronavirus in Alabama and across the country means we don't know how widespread the deadly virus already is, said U.S. Sen. Doug Jones on Thursday. 
Meanwhile, legislators in Montgomery on Thursday approved a $5 million appropriation to the Alabama Department of Public Health for "preparedness and response activities." 
Alabama Sen. Del Marsh, R-Anniston, said the money is a stopgap until Alabama's portion of $8.3 billion, approved by Congress last week, is distributed. 
In a series of tweets Thursday the Alabama Department of Public Health described a state lab with limited supplies and staffing, unable to test for coronavirus as quickly as the department would like. 
Jones in a call with reporters Thursday said members of Congress met with top officials from federal agencies and the White House on Thursday, but were left with more questions than answers. 
"I'm extremely concerned about the lack of availability of testing for both in Alabama, and in the country at large. Especially, it seems in Alabama," Jones said. "We are being lulled in Alabama into a false sense of security because nothing has been detected, but as you will see from the news, there have been only a handful of people tested in Alabama. The virus is likely there, and we just need to deal with it, and even if it's not, we need to take the actions now as if it was there." 
Jones said until tests are widely available and affordable "we won't really know the extent of what we're dealing with here. It is hard to plan, when you don't know the extent, and, unfortunately, in the briefing today no one could really give us any answers as to when these tests are going to be available." 
"And I cannot stress that enough. No one can say, no one. Whether it's the President or anyone else can say 'everyone who wants to get tested can get tested.' That is just not the case," Jones said. 
Dr. Scott Harris, state health officer, said during a press conference Thursday that fewer than 50 people have been tested in the state to date, and all came back negative for coronavirus. 
Alabama on Thursday was the only southern state still without a confirmed case, and one of only six in the U.S. still without confirmation of the virus. 
Dr. Karen Landers, area health officer for the Alabama Department of Public Health, told APR earlier this week that testing numbers are to be posted to the ADPH's website just once a week, on Friday's. 
In a series of tweets Thursday ADPH described a situation in which the state lab has limited supplies and staffing to be able to test frequently. On average it takes the state lab between 24 and 72 hours to get results. 
"Tests are being "batched" which means more than one specimen is tested whenever possible to reserve the limited supplies we have in order to be able to test more people. Depending on when a specimen arrives in the State Lab determines how long it will take to run the tests," the department tweeted. 
Staff that run the tests are microbiologists who require special training and certification, ADPH said in a tweet. 
"We currently have limited staff who can perform this testing. We are quickly training 2 additional microbiologists to perform these tests," the tweet reads. 
Questions on how many tests were available in the state's lab, and on whether ADPH was considering releasing testing numbers more than just once a week went  unanswered, but in a tweet Thursday the department said "We will re-evaluate our timeframe for releasing #COVID19 testing numbers." 
"The call volume itself and need to prepare responses to numerous questions is hindering the ability of the same staff who need to perform these tasks from doing so," the department's tweet reads. 
Younger, healthier people infected with coronavirus may experience mild to severe flu-like symptoms, including a fever, cough and shortness of breath. For older people, especially those over 60 and who may have underlying medical conditions, COVID-19 is particularly deadly. 
In China, coronavirus patients over 80 had a 7.2 percent death rate, according to the Korean  Those between the ages of 70 and 79 had a 4.3 percent death rate. 
Jones expressed strong criticism for the response thus far in the U.S., and said countries that have taken proactive steps are mitigating the virus. 
"We haven't done that in this country…the fact of the matter is, we have been behind the curve in trying to get a handle on this and trying to mitigate it appropriately…We just overlooked what was going on in other parts of the world," Jones said. 
Asked whether congress is hearing about those who say they've asked for testing but weren't tested, Jones said that they are. He said restrictions in place, administered by ADPH, on who can and can't get tested is preventing some testing.
Current guidelines state that only those who have come into contact with someone who was tested to be positive for COVID-19, or who had traveled to a list of coronavirus-impacted countries or hotspot in the U.S., can be tested.  
Asked whether there has been talk of loosening those restrictions to open up testing to more people, Jones said that may not help. 
"The problem is not loosening the restrictions. The problem is that we don't have the dang tests," Jones said. "That is the biggest issue that we're facing. The restrictions that are there now are in place such to best utilize the tests that we have." 
Jones said increasing the numbers ot tests was discussed at length in the briefing Thursday morning, but that  "quite frankly, we've just did not get good answers from any of these officials about when tests are going to be available." 
Jones said if more tests become available restrictions will be loosened, but that for now they need to remain in place. 
"It's a really difficult dilemma. We did not plan on this appropriately in our system, and our healthcare system in this country is not set up with something like this," Jones said. 
Asked whether there remains problems getting the needed chemical precursors that are required to conduct the tests, Jones said "absolutely." 
"The global supply chain is an issue here. That is going to be one of the problems that we have," Jones said, adding that there have been meetings with private industries to discuss how the U.S. could access tests and supplies, and perhaps new tests being developed. 
Jones said the coronavirus crisis is another example of why Alabama should expand Medicaid, but worried that even if it was done today there wouldn't be enough time to have a major impact on the coronavirus pandemic. 
"This is not going to be the last time that something like this happens, and we need to do all we can to make sure people have access to health care," Jones said. 
While the U.S. struggles with inadequate testing, other countries such as South Korea are leading the way with things like drive-thru testing, Jones said.  
"I really hope that private industries can continue to partner with the government to come up with some innovative solutions. We're also also working with a bipartisan group of colleagues to expand the use of telehealth as our public health officials and healthcare providers continue to work to respond to this crisis," Jones said. "We need to do everything we can to prepare for and mitigate the impact of this coronavirus, and telehealth is a great way to do it." 
Jones said in the meantime he and others in Congress are monitoring the situation and doing what they can to expedite payout of the $8.3 billion in coronavirus funding approved by Congress last week. 
Jones urged the public to wash their hands frequently, practice social distancing, and "think seriously if they have trips planned to Europe, about whether or not they should go."
Sewell votes to keep government open, extend programs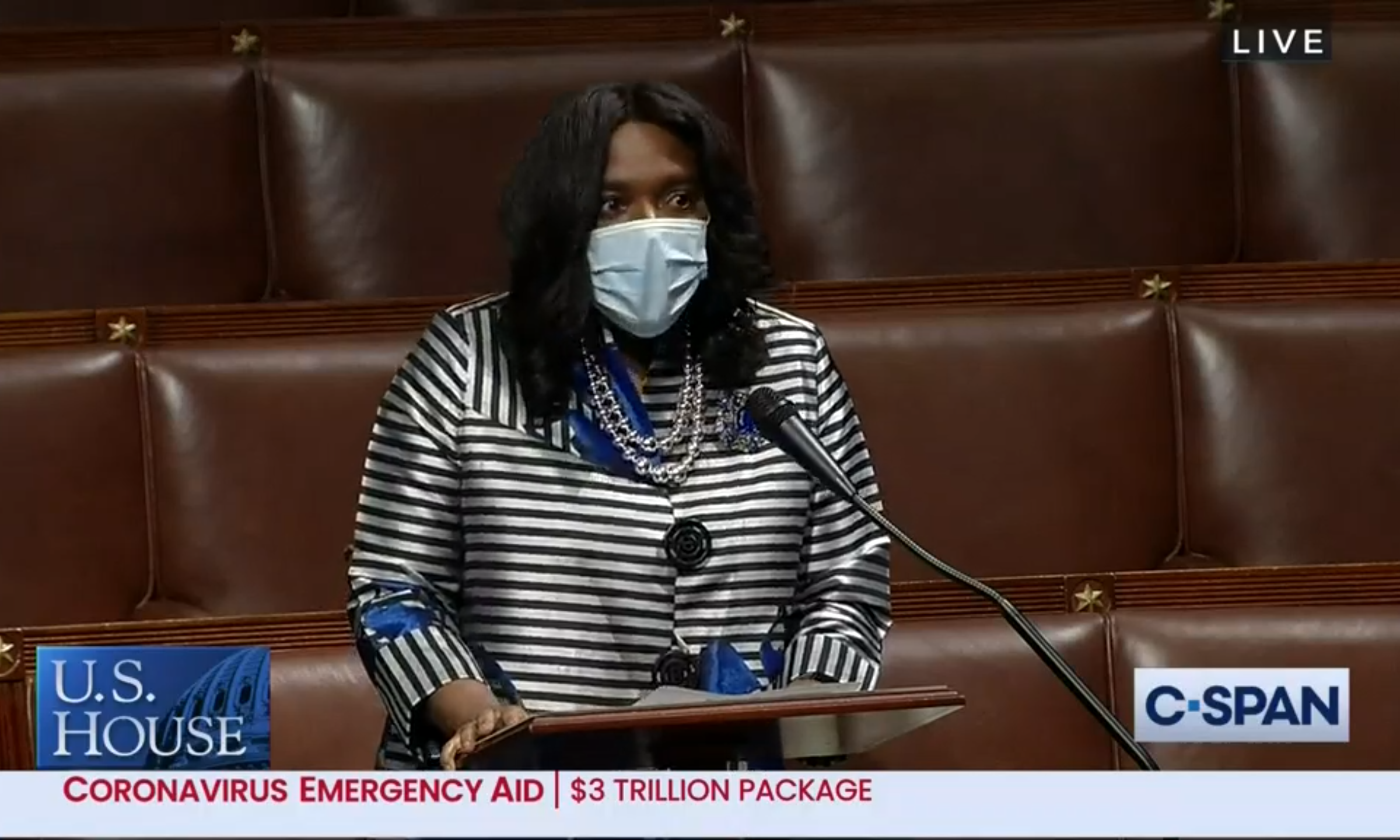 Congresswoman Terri Sewell, D-Alabama, this week voted for a measure to continue funding for the programs contained in the 12 annual appropriation acts for FY2020. The bill, HR8337, passed the House in a final vote of 359 to 57 and 1.
"I voted for today's legislation to avert a catastrophic government shutdown and fund the critical programs that my constituents depend on," Sewell said.
"At a time when our country is in the middle of a pandemic and millions of Americans are losing their homes and livelihoods to natural disasters, including hurricanes on the Gulf Coast, our government needs to be fully funded and operational so that the American people can get the resources they need," Sewell said. "I am particularly proud of the provisions Democrats secured to save our seniors from a Medicare Part B premium hike, protect health, housing, and other programs for Veterans, and to provide repayment relief for our health care providers at the frontlines of the COVID-19 pandemic."
The resolution provides funding for critical government programs through Dec. 11 and extends vital health, surface transportation and veterans' programs.
"While I'm disappointed that Senate Republicans and White House didn't come to the table to agree to pass the long-term FY2021 funding bills that the House passed earlier this year, I look forward to working with my colleagues to make sure a long-term funding bill is passed before this CR expires in December," Sewell said. "Additionally, an agreement on further Coronavirus relief legislation is desperately needed. Millions of Americans have lost their jobs and as the pandemic continues, municipalities, health care providers, essential workers, and small businesses are running out of resources from the CARES Act and relief is needed now."
HR8337 included a list of programs that Sewell worked directly with House appropriators to secure in the FY2020 funding bill, which are extended in Tuesday's continuing resolution. These include:
Rural Water and Waste Disposal Program Loans
Summer Electronic Benefits Transfer for Children (Summer EBT) program
Commodity Supplemental Food program
Temporary Assistance for Needy Families (TANF) program
2020 Decennial Census Program
Community Health Centers
Teaching Health Centers Graduate Medical Education Program
Special Diabetes Program
Grants for transportation to VA medical facilities for Veterans living in "highly rural" areas
Childcare assistance for Veterans while they receive health care at a VA facility
An initiative to assess the feasibility of paying for veterans in highly rural areas to travel to the nearest Vet Center, a community-based facility that provides readjustment counseling and other services
The bill also funded the Department of Labor's homeless veteran reintegration programs, such as job training, counseling and placement services.
Additionally, the legislation:
Ensures USDA can fully meet the demand for Direct and Guaranteed Farm Ownership loans, especially for beginning and socially disadvantaged farmers
Allows increased flexibility for the Small Business Administration to process certain small business loans and SBA Disaster Loans
Provides a one-year extension for surface transportation programs, including federal highway, transit, and road safety programs
Reauthorizes the Appalachian Regional Commission for one year
Delays a scheduled $4 billion reduction in funding for disproportionate share hospital (DSH), which are hospitals that serve large numbers of low-income and uninsured patients
Protects Medicare beneficiaries from the expected increase in Part B premiums for 2021 that is likely to result from the COVID-19 public health emergency
Provides repayment relief to health care providers by extending the time in which they must repay advances and reducing the interest rate under the Medicare Accelerated and Advance Payment program until the end of the COVID-19 pandemic
Allows Federal Emergency Management Agency (FEMA) to use the full amount available in the Disaster Relief Fund to respond to declared disasters
Increases accountability in the Commodity Credit Corporation, preventing funds for farmers from being misused for large oil companies
Ensures schoolchildren receive meals despite the pandemic's disruption of their usual schedules, whether virtual or in-person, and expands Pandemic EBT access for young children in childcare
It has been 20 years since Congress has passed a balanced budget.
Sewell is running for her sixth term representing Alabama's 7th Congressional District. Sewell has no Republican opponent in the Nov. 3 General Election.