Alabama health officials urge restaurants, churches to limit capacity, events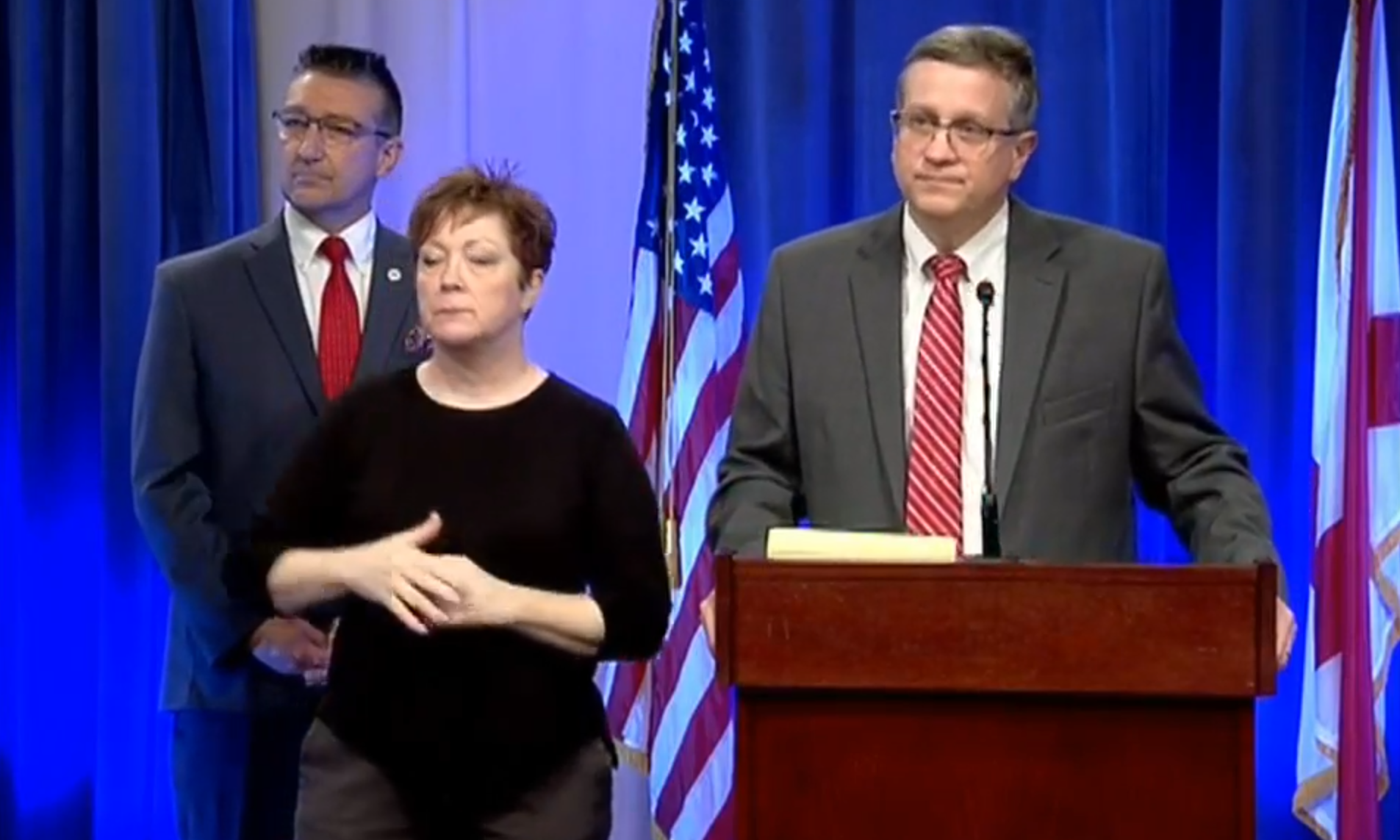 The Alabama Department of Public Health on Monday issued more restrictive guidance, cautioning against gatherings of more than 50 people and none if a person cannot stay at least 6 feet from others.
The new recommendations also included a suggestion that the public should consider canceling or delaying out-of-state travel plans.
The department's recommendations come as confirmed cases of COVID-19 continue to mount across the state. As of Monday morning there were 22 confirmed cases, with 12 in Jefferson County.
The Alabama Department of Public Health's recommendations are:
No mass gatherings of 50 persons or more, or gatherings of any size that cannot maintain a consistent six-foot distance between participants (with exceptions noted below). This may include festivals, parades, assemblies, or sporting events.
Senior adults or those with chronic health problems should avoid gatherings (outside of close family) of 10 or more persons, and should avoid travel by air, train or bus.
For retail business, including restaurants, limit patronage at any one time to 50% of the normally allowable capacity. Restaurants should maintain a six-foot distance between tables.
Public buildings should consider whether visitation may be limited. Hospitals, nursing homes and assisted living facilities are encouraged to implement visitation policies that protect vulnerable persons.
All persons should consider whether out-of-state travel plans may be delayed or canceled.
Participants in religious services or events, weddings, funerals and family events should exercise prudence and maintain consistent six-foot distance between participants if possible or conduct online services.
Mapping the coronavirus outbreak in Alabama
We're tracking the growing number of coronavirus cases in Alabama. Our interactive map will show you where the cases are in the state.
While workplaces should attempt to heed to these recommendations whenever possible, it is understood that exceptions may be needed for essential government functions, municipal and state legislative bodies, and health care facilities including clinics, hospitals and pharmacies. Consider using means for electronic or video meetings in workplaces if possible.
ADPH continues to work with the Centers for Disease Control and Prevention (CDC) and other agencies to provide guidance regarding COVID-19. To help prevent the spread of respiratory viruses including COVID-19, the public is urged to continue practicing social distancing and other precautionary measures, including:
Wash hands with soap and water.
Use alcohol-based hand sanitizers if handwashing is not possible.
Cover your mouth and nose with a tissue, or cough or sneeze into your elbow.
Avoid touching your eyes, nose or mouth with unwashed hands.
Stay home when sick.
Stay away from people who are sick.
Where to get tested for coronavirus in Alabama
We're tracking places where you can get tested in Alabama.
Print this piece
Alabama Power working with UAB, Alabama Productivity Center to aid health care workers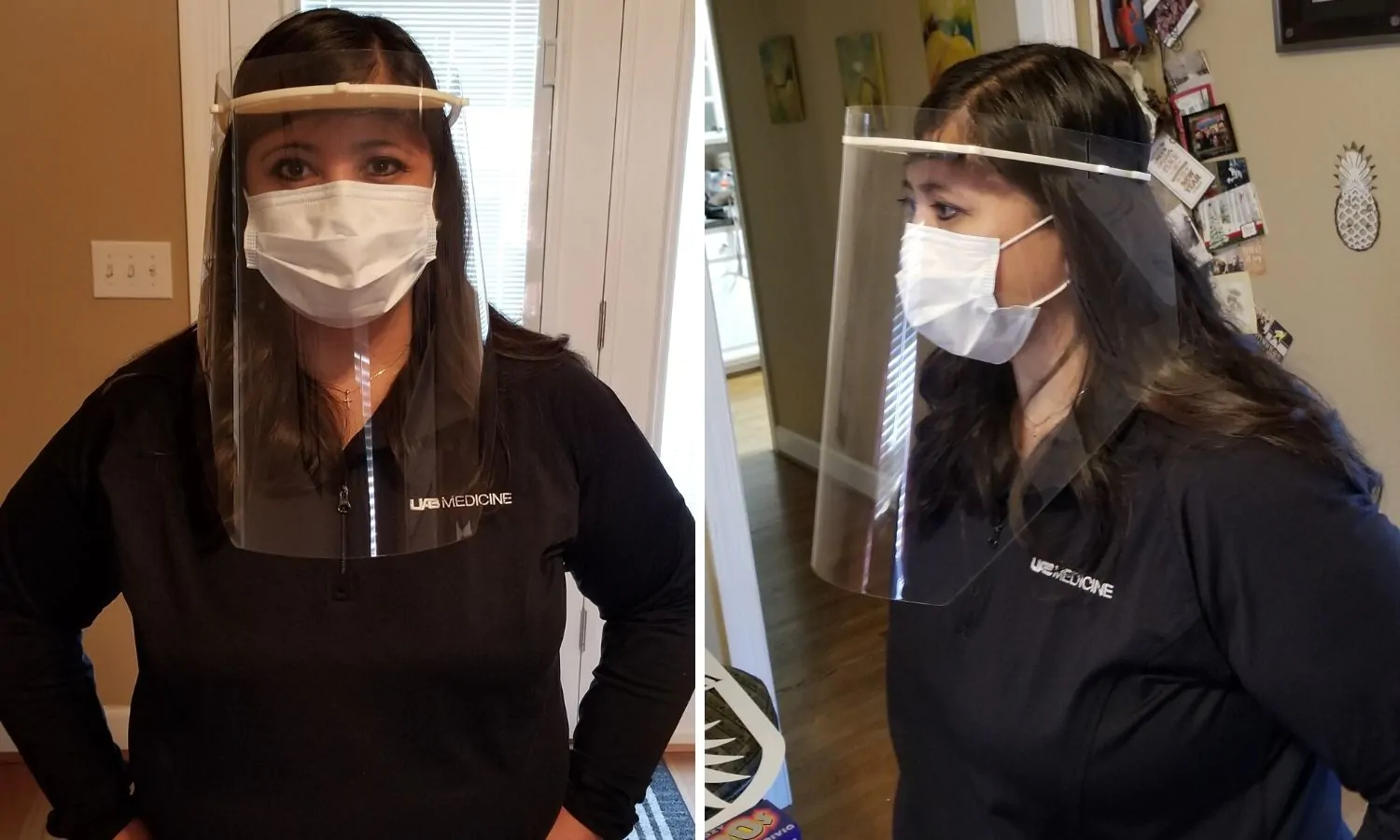 Families across the state are under a stay-at-home order. Imagine a family of four stuck at home. Mom and Dad go to the garage to clean the clutter of boxes that have accumulated over the years, they turn on the lights, they don't even think about where the energy came from, it's automatic. A teenage daughter plugs in her smartphone after texting distant friends all day, where does the charge come from, does she care? A son still on his game console late into the night isn't thinking about the power that enables his game, he just wants to play.
Now think about a medical professional caring for a COVID-19 patient in an ER, she needs a face-shield. It should be there, but maybe it's not.
Alabama Power keeps the lights on, so the house is illuminated, the smartphone charges and the game console keeps humming, but recently the company stepped out of its usual role and is now making medical face shields in a partnership with The Alabama Productivity Center, and the UAB School of Engineering.
An email from within the Alabama Power Company landed in Scott Bishop's inbox two weeks ago. Bishop is a team leader at APC's Technology Application Center. "I received an email that asked did we know anyone who could do 3D printing to make headbands for face shields," said Bishop.
Bishop knew immediately that within the companies network, there were resources with 3D printing capabilities that could possibly make medical face shields.
"In our network of people, some of those resources reside at UAB and the productivity center," said Bishop. "So we looked at our capabilities and we had a printer and UAB had printers and so did the productivity center,  so we started printing headbands for UAB Hospital."
From that initial email, a small network is now producing 100 face shields a day with more production ramping up as the days go by.
"Healthcare workers' faces have been reported to be the body part most commonly contaminated by splashes, sprays and spatter of body fluids," notes the National Center for Biotechnology Information.
As a PPE, face shields play an essential role in keeping healthcare workers safe when dealing with infectious deceases like COVID-19.
What started as a project to manufacture headbands has grown to crafting the full face shields.
Last week, the Alabama Productivity Center took to Twitter to showcase the face shields.
"Thank you to all of our partners and volunteers for helping out producing these shields! We have more & more request for the need of these shields. Please DM us if you can help! Here is what the final product looks like. #COVID19 #3DPrintedFaceShield."
Thank you to all of our partners and volunteers for helping out producing these shields! We have more & more request for the need of these shields. Please DM us if you can help! Here is what the final product looks like. #COVID19 #3DPrintedFaceShield pic.twitter.com/p5TUVagwgn

— AL Productivity Center (@APC_UofA) April 3, 2020
As part of the Culverhouse College of Business at UA, the Alabama Productivity Center is known as a premier source of innovative sustainable solutions to improve efficiency, effectiveness and profitability of Alabama business and industry.
APC offers student internships with businesses throughout the state giving students ability to explore career options, understand the nature of the industry world, and acquire valuable skills not taught in the classroom. Most students are juniors, seniors or graduate students with majors such as engineering, operation management, information technology, marketing and other disciplines, according to information provided by the university.
The UAB School of Engineering spread across five academic departments, provides undergraduate students with a solid foundation in engineering. With more than 15 graduate degree programs and tracks to choose from at the master and Ph.D. level, as well as a variety of certificate programs, UAB offers highly adaptable programs that range from traditional M.S./Ph.D. pathways to online master of engineering degree tracks for working professionals, according to the school curriculum.
Justin Koch at the UAB School of Engineering and Jody Beck at the Alabama Productivity Center are leading the charge at their respective institutions efforts to produce face shields.
UAB Hospital is supplying materials for the face shields; the teams at Alabama Power, UAB and UA are donating their time.
Alabama Power's TAC facility serves as a demonstration and test facility that investigates ways to reduce production costs, improve energy efficiency and productivity while addressing environmental concerns.
"I look at it from our group's perspective; we are helping our customers," Bishop said. "In this case, our customer in the hospital's staff. We are still helping our customers, just in a different way."
"The Alabama Productivity Center, a non-profit organization, is an outgrowth of a 1983 joint venture of the University of Alabama and General Motors to save a Tuscaloosa GM plant from closing," according to the center's website. "The positive experience utilizing university faculty and students to save Alabama jobs led to the establishment and sponsorship by Alabama Power Company and the University of Alabama."
"Safety has always been our top priority," said APC spokesperson Katie Bolton. "As the pandemic has unfolded, this is one of the small ways we can take something that's important to us and use our resources to help provide some safety for the frontline healthcare workers," she continued. "We want these important health care workers to return home to their family's and loved ones safely. That's part of Alabama Power's core value system."
These types of private, university and state partnerships are increasingly becoming the backbone to fighting the COVID-19 pandemic.
Print this piece