Opinion | Cautious vigilance is the order of the day, this too will pass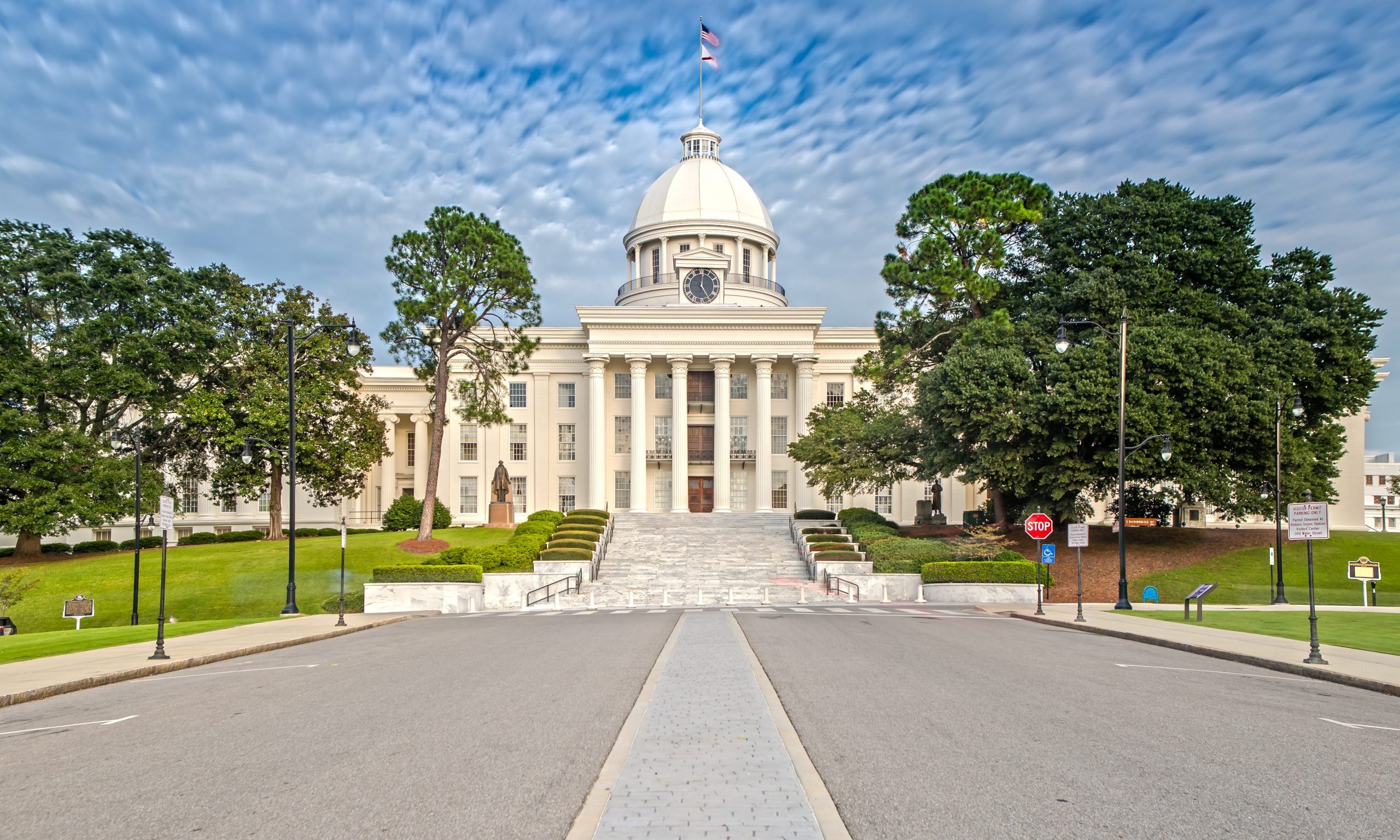 Coronavirus, or COVID-19, is a worldwide pandemic. It is now in Alabama.
There is no reason to panic, but fear and anxiety are driving many to horde everything from toilet paper to Ibuprofen, leaving bare shelves from Walmart to the local pharmacy.
Cautious vigilance is more the order of the day than panic.
Mapping the coronavirus outbreak in Alabama
We're tracking the growing number of coronavirus cases in Alabama. Our interactive map will show you where the cases are in the state.
Worldwide, there are a reported 173,029 coronavirus cases, with 6,663 deaths and 77,783 recoveries, according to Worldometer.info, which track data from around the globe.
Of the 88,583 active cases, 82,646 (93 percent) of patients are listed as having a mild condition, 5,937, or 7 percent, are serious or critical.
Disruption to daily life is already here with school closings, event cancellations and self-quarantine among the measures being employed to stop the spread of COVID-19. But these actions are preventative measures, not a sign of horrors to come.
Coronavirus facts and myths, explained
We're answering your questions and concerns about the coronavirus.
And we're fact-checking claims about the coronavirus.
"Fear of the unknown may be a, or possibly the, fundamental fear," said R.N. Carleton as noted in Into the Unknown: a review and synthesis of contemporary models involving uncertainty.
Humans don't respond well to unknowns, and we want to do something to protect ourselves and our loved ones.
But what to do when faced with such looming uncertainty?
Hand washing, social distancing and other precautions don't seem nearly adequate to the potential hazards, but they are the best health professionals have to offer at this time.
Where to get tested for coronavirus in Alabama
We're tracking places where you can get tested for COVID-19 in Alabama.

Know of somewhere else? Let us know.
While the media to some may be seen as over-hyping events, it is the media's job to inform, educate and yes, alert the public in a time of crisis. In uncertain times, clear and accurate information is vital to public safety.
One of the reasons Alabama is seeing a panic-surge is because, for weeks, the state appeared on maps showing no cases of COVID-19. It took more than a week for the state's health officials to say the virus was here, just undetected.
Understandably, these health officials were waiting for confirmation, but even the most basic scientific reasoning would have assumed that the virus was already present in Alabama, despite maps.
A kind of magical thinking prevailed at the national level of the government, leaving some skeptical that the emergency was real. A positive outlook is good for the soul, but hard facts allow a sober mind to make rational decisions.
Last week, the federal government and Alabama made the right choice in declaring a state of emergency freeing up much need funds and resources while finally admitting the seriousness of the situation.
"Alabamians should not be fearful, but instead, use commonsense to watch out for themselves and others," said Gov. Kay Ivey when announcing the state of emergency. "We will remain engaged on the matter and continue prioritizing the health and wellbeing of all Alabamians."
For many, fear has taken control, but over time, perhaps commonsense will prevail.
Currently, a herd mentality is ruling many people's behavior as store shelves are stripped bare of essentials. There is no reason to stockpile goods in vast quantities but it is a natural response when there is a fear of the unknown. Is it irrational? Yes. Is it unusual? No. The desire to protect one's self is hardwired while deliberate and proportional actions take discipline.
The number of infected Alabamians is likely to grow exponentially over the next few weeks, so it is essential to stay informed but not to succumb to hysteria.
On social media and other outlets, there is a promulgation of misinformation, disinformation and propaganda. The best places for accurate information is the CDC or ADPH websites.
For a time, there will be rampant uncertainty. Look at facts and stay informed.
While self-preservation is a primal emotion, it is also important to remember we are all in this together. Even in a time of social distancing, we are stronger together than alone.
We are the offspring of those who have survived much worse and lived to build upon the crises that challenged them to offer a better world to future generations.
This present dilemma will pass also.
Here at APR, we will continue our expansive coverage of COVID-19 as well as the state government's actions. We are also providing an interactive map tracking the confirmed cases located in Alabama.
Print this piece
Opinion | With liberty and justice for all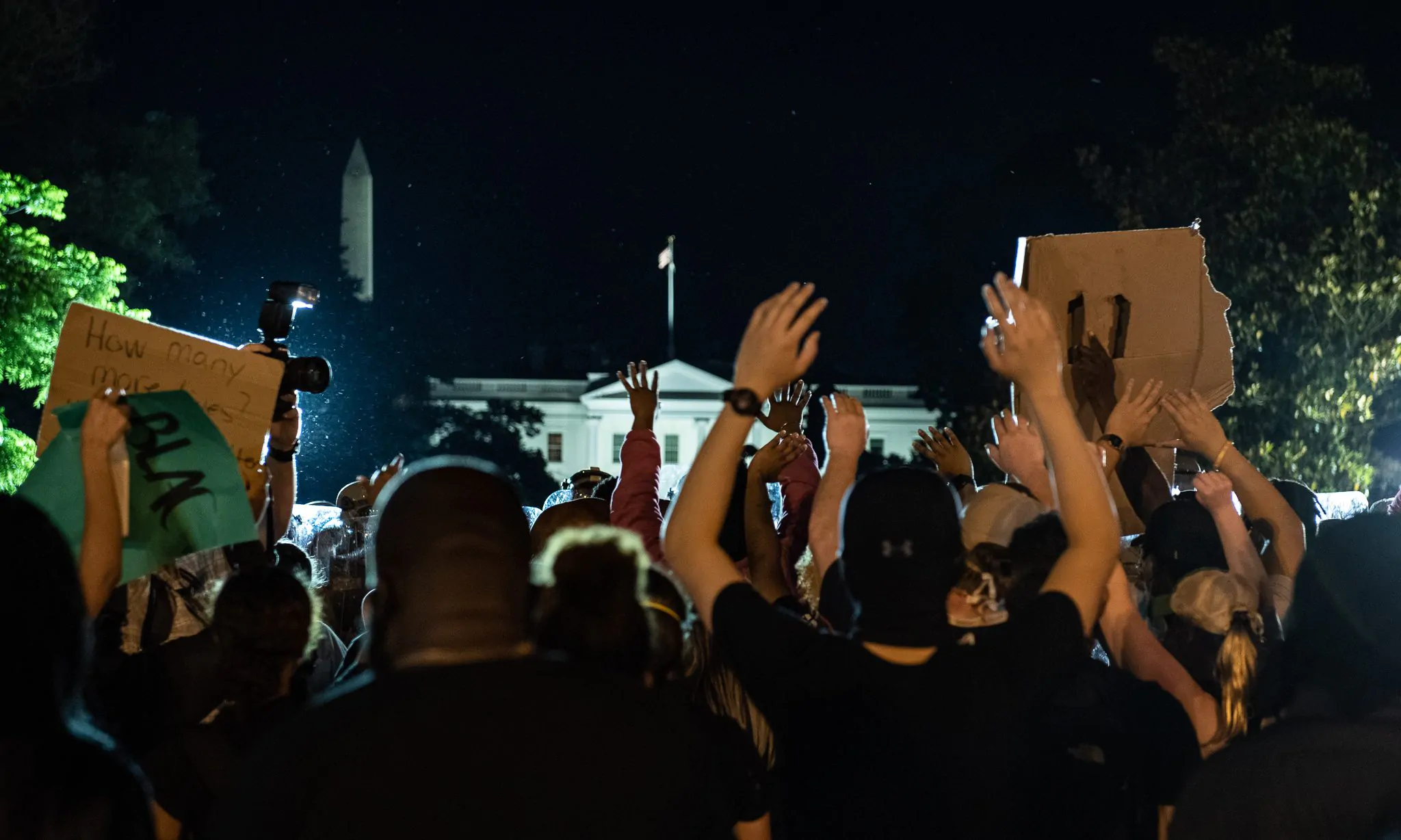 As peaceful protests over the last week have been marred by violence and looting, the nation should be asking what kind of country we are and what we are to become?
Are we to be the shining city on a hill or a lord of the flies kingdom of warring factions?
Most of the protesters who have taken to the streets across the nation are only asking for those things promised in The Declaration of Independence and quoted in the nation's Pledge of Allegiance.
They want the promise of "all men are created equal," with "liberty and justice for all," to be fulfilled.
Amidst the chaos, we hear calls for "law and order" and chants of "No justice, no peace."
A nation can have law and order without justice, but when justice is denied or meted out unequally, people will only remain silent or peaceful for so long.
Law, justice, and peace should flow from the same fountain but rarely ever do in equal measure.
Dr. Martin Luther King, Jr., and Gandhi before him, showed the world the power of nonviolent resistance. From the Salt March, which took place from March to April 1930, in India, to the Selma-to-Montgomery March in 1965, a small band of individuals has shown that peaceful protests can overcome even institutional wrongs.
But laws passed in the 1960s, while changing what was legal, didn't answer inequities or alter everyone's hearts and minds.
Even today, the dog whistles of racism and bullhorns of hate compete against calls for change.
Only when bigotry is shown in bright relief against the suffering of a nation's citizens, do the powerful lose their stranglehold.
The murder of George Floyd is further evidence of a long-festering problem, and the ensuing rage is simply the manifestation of years of systematic mistreatment of black citizens. The laws may have changed in the 1960s, but the mindset of those who fought against that progress has been reborn.
As a nation, we cannot stand with a Bible in one hand and a club in the other and claim equal protection under the law.
Perhaps opening the Scriptures and letting the voice of Jesus speak, rather than holding his words as a prop, would be a good first step. Jesus said to love your neighbor as yourself, do unto others as you would have them do unto you. Are these not the values we should hold dear?
I do not condone violence or property destruction, but I do understand the grievances that lead to both. We, as a state, and nation, can't address the one without offering to answer the other.
President Trump's failed attorney general Jeff Sessions has appointed himself as the spokesman for law and order. In a recent press release, Sessions said, "All over the country we have seen the results of 'politically correct' and completely ineffective leadership."
Sessions blames, "Antifa, far-left radicals, and criminal thugs," and many agree with him.
During George Wallace's political rally at Madison Square Garden in 1968, he blamed anarchists, activists, militants, revolutionaries and communists for the nation's ills.
Wallace also said, "The Supreme Court of our country has hand-cuffed the police, and tonight if you walk out of this building and are knocked in the head, the person who knocks you in the head is out of jail before you get in the hospital, and on Monday morning, they'll try a policeman about it."
Today, Wallace, like Sessions, would say that political correctness was the problem, not a culture that targets certain citizens.
Wallace expressed his disdain for demonstrators who tried to block President Lyndon B. Johnson's limousine saying, "I tell you when November comes, the first time they lie down in front of my limousine, it'll be the last one they ever lay down in front of; their day is over."
On Facebook, some Alabamians have suggested protesters be shot in the head if they resist arrest. And so it goes that the ugliness of human nature stands ready to repeat the sins of the past over and over again.
In an Op-Ed, Alabama State University President Quinton T. Ross, Jr., invoked the past in a very different way.
"Our nonviolent stand proved successful in the past, and I believe it could be the catalyst for real and impactful change. Let peace be at the core of all of our actions," wrote Ross.
"While it seems as though remaining calm in the midst of a racist storm is a signal to be disrespected, disregarded and endangered, remember the lives that were lost to get us to this day. Remember the examples of those who were brutally beaten and rose up from that brutality to walk the halls of Congress, to become mayors, governors, state legislators and community leaders."
Our nation was born out of public defiance in the face of political oppression. Our nation was to be a port for those seeking hope and justice in a world of tyrants.
President Ronald Reagan called the United States "the shining city upon a hill."
"In my mind, it was a tall, proud city built on rocks stronger than oceans, windswept, God-blessed, and teeming with people of all kinds living in harmony and peace," said Reagan in his 1989 Farewell Address to the Nation. He further said he saw the nation as, "A city with free ports that hummed with commerce and creativity. And if there had to be city walls, the walls had doors, and the doors were open to anyone with the will and the heart to get here."
Reagan saw a nation where everyone was allowed to live with peace and prosperity. A place where all were equal, deserved freedom and justice. Is that not what we all want, including the protesters?
America has always been a land of promise, and many times, promises are not kept.
But today, our nation may very well be at a turning point.
Will the moral imperative of fairness break over the dam's edge, or will some just add more sandbags to the top?
Will we decide liberty and justice for all are more than words we repeat by rote, and that everyone deserves the promise of America?
That is the question before us, and now what we choose will show who we are and what we will become.
Print this piece