Opinion | Urgent action is needed to tackle the coronavirus outbreak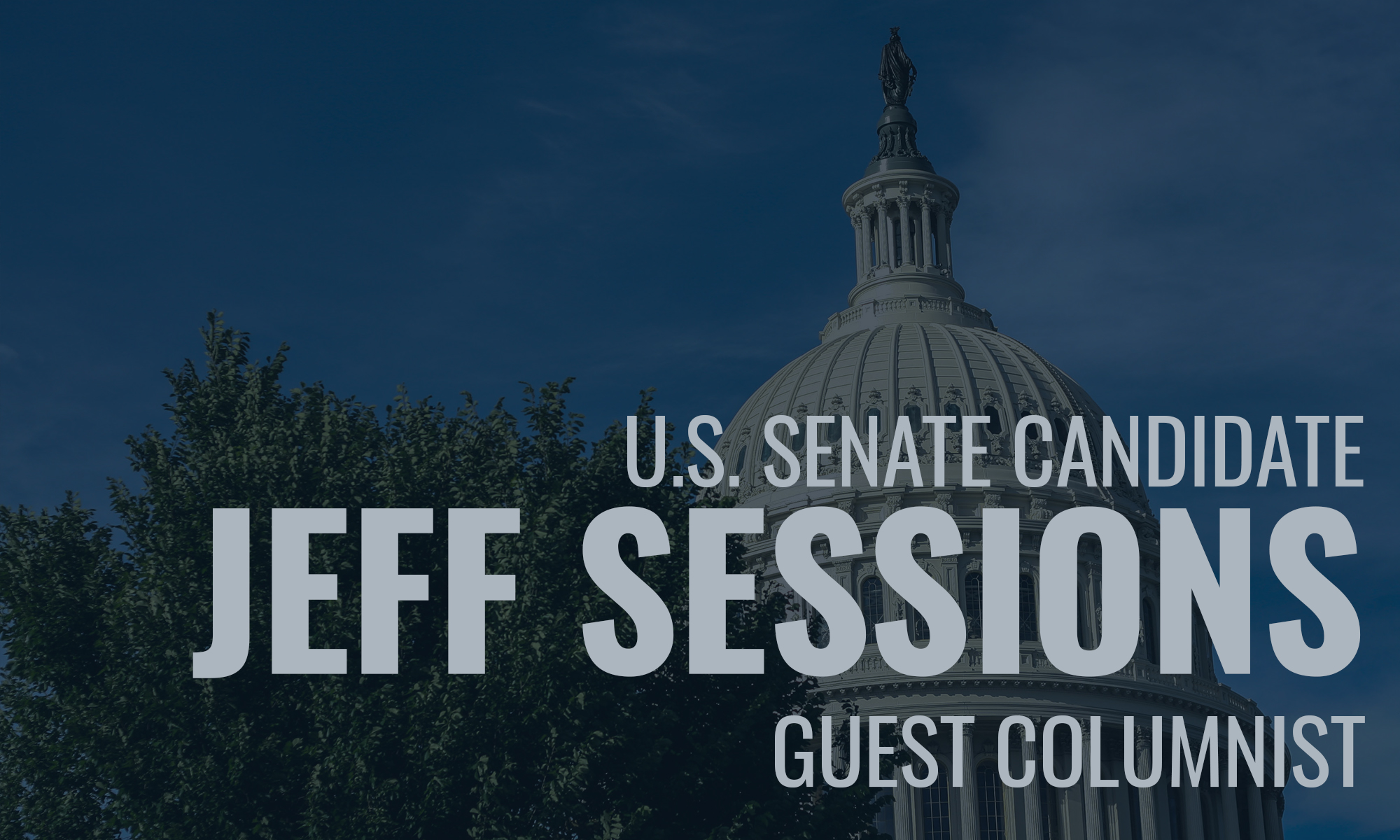 Time is of the essence in tackling the coronavirus pandemic currently sweeping the world, the United States, and now Alabama. There have been over a dozen identified cases of coronavirus in six Alabama counties. Our prayers are with those affected, their families, and the healthcare professionals caring for them.
We must act now to prevent the needless loss of life, the devastating impact of the virus on individuals and families, and the severe harm to our economy.
America is a resilient and strong nation because Americans are brave and resolute. We can and will come out of this crisis smarter and better prepared for the future.
President Trump's efforts have been heroic. His unprecedented but necessary steps to arrest the spread of the coronavirus demonstrate the strength of his will and a determined push for speed and results. Trump's declaration of a national emergency and appointment of Vice President Pence to lead the effort are important steps.
Bureaucratic rules and agency infighting delay necessary actions by important private sector firms that need to be performed swiftly and effectively.
We need a plan of action, and we need it now, to prevent the spread of this virus and its crippling effects.  I have one.
On an emergency basis, the government and private industry must manufacture, distribute, and analyze millions of test kits. These tests give us the vital information needed to treat and understand the spread of the virus.
Our government must transparently communicate the true nature of the threat and what measures officials have taken and will be taking. This will ease panic and anxiety, and garner greater cooperation from the American people.
All levels of government – local, state, and federal agencies – must work together. Total cooperation among the Centers for Disease Control (CDC), the National Institutes of Health (NIH), the Departments of Homeland Security (DHS) and Health and Human Services (HHS), and other agencies is essential. A full partnership with local and state agencies is vital to ensuring an effective response.
This is no time for Congress to engage in partisan bickering. It is time to put aside politics and serve the American people. Congress must act quickly to assess the danger and stand steadfastly with the President to protect the American people. Indeed, Congress may need to pass legislation and appropriate necessary funds. Fair and informative public hearings with true experts should be conducted regularly so the American people are fully informed.
I urge Congress and the President to take seven concrete steps immediately to halt the outbreak.
We must establish emergency coronavirus testing sites that are open 24 hours, including mobile or drive-through locations, to give every citizen the chance to be tested and seek treatment, as South Korea has done.
The CDC must immediately disclose the origins of travel-contact related cases.
All hospitals should postpone elective procedures and prepare to accommodate those affected, especially the elderly.
All states must immediately designate containment zones in outbreak areas.
We should institute a temporary shut-down of all U.S. borders to foreign tourism.
We should close government buildings to all visitors and non-essential personnel. Only critical staff and vital functions should be allowed.
We must identify and prepare quarantine centers including hospitals, hotels, and other accommodations. A surge in patients overwhelming the system is a very real danger.
These strategies may not seem difficult to some, but I have seen firsthand just how maddeningly slow the government's response can be. Critical planning and early action are crucial.
I served in the US Army Reserves for 10 years and drilled for disasters. While serving on President Trump's National Security Council, we planned for possible crises including terrorism and public health threats. I know that well-considered and swift action saves lives and livelihoods. I worked long and hard to reduce the devastating impacts of September 11th, Hurricane Katrina, and the BP oil spill. I have spent many hours in our emergency command centers.
On the other hand, my opponent Tommy Tuberville has had no experience or training – in the military or with our national security and disaster response systems – that would equip him to effectively contribute to solving such a crisis.
Your support for me over the years has provided me with unique experiences that will enable me to contribute effectively to advancing the safety of the American people.
I well-know the strong values of Alabamians. We demand prompt and effective action. We know that just throwing money at the problem is not a substitute for real leadership and making the tough but necessary decisions. Experience matters and you can be sure I will bring our Alabama common sense to tackling this crisis. You can trust me to have the judgement to deal with such a challenge and the courage to debate the issues, speak out, and even challenge party leaders.
This emergency is a challenge but I have no doubt we will successfully overcome it. No challenge is beyond our capacity. The American spirit has overcome before and we will again.
Opinion | Auburn Student Center named for Harold Melton, first Auburn SGA president of color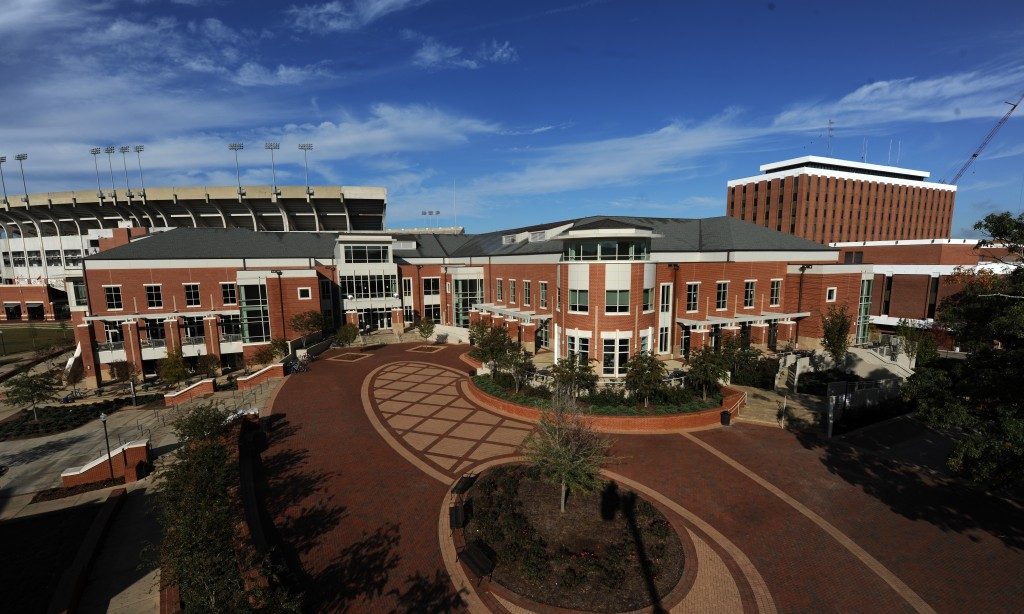 The year 1987 was a quiet one for elections across America but not at Auburn. That was the year Harold Melton, a student in international studies and Spanish, launched and won a campaign to become the first African American president of the Auburn Student Government Association, winning with more than 65 percent of the vote.
This was just the first of many important roles Harold Melton would play at Auburn and in an extraordinarily successful legal career in his home state of Georgia, where his colleagues on the Georgia Supreme Court elected him as chief justice.
Last week, the Auburn Board of Trustees unanimously named the Auburn student center for Justice Melton, the first building on campus that honors a person of color. The decision was reached as part of a larger effort to demonstrate Auburn's commitment to diversity and inclusion.
In June, Auburn named two task forces to study diversity and inclusion issues. We co-chair the task force for the Auburn Board with our work taking place concurrently with that of a campus-based task force organized by President Jay Gogue. Other members of the Board task force are retired Army general Lloyd Austin, bank president Bob Dumas, former principal and educator Sarah B. Newton and Alabama Power executive Quentin P. Riggins.
These groups are embarking on a process that offers all Auburn stakeholders a voice, seeking input from students, faculty, staff, alumni, elected officials and more. It will include a fact-based review of Auburn's past and present, and we will provide specific recommendations for the future.
We are committed to making real progress based on solid facts. Unlike other universities in the state, Auburn has a presence in all 67 counties through the Alabama Cooperative Extension System. Our review has included not only our campuses in Auburn and Montgomery but all properties across our state. To date, we have found no monuments or statues recognizing the history that has divided our country. We will continue our fact-finding mission with input from the academic and research community.
Our university and leadership are committed to doing the right thing, for the right reasons, at the right time. We believe now is the right time, and we are already seeing results.
In addition to naming the student center for the Honorable Harold Melton, we have taken steps to highlight the significant role played by Harold Franklin, the student who integrated Auburn. We are working to enhance the historical marker that pays tribute to Mr. Franklin, and we are raising its visibility in campus tours as we pay homage to his contributions as our first African American student. Last month, we awarded Mr. Franklin, now 86 and with a Ph.D., a long-overdue master's degree for the studies he completed at Auburn so many years ago.
We likewise endorsed a student-led initiative creating the National Pan-Hellenic Council Legacy Plaza, which will recognize the contributions of Black Greek organizations and African American culture on our campus.
In the coming months, Auburn men and women will work together to promote inclusion to further enhance our student experience and build on our strength through diversity. The results of this work will be seen and felt throughout the institution in how we recruit our students, provide scholarships and other financial support and ensure a culture of inclusion in all walks of university life.
Our goal is to identify and implement substantive steps that will make a real difference at Auburn, impact our communities and stand the test of time.
Naming the student center for Justice Melton is but one example. In response to this decision, he said, "Auburn University has already given me everything I ever could have hoped for in a university and more. This honor is beyond my furthest imagination."
Our job as leaders at Auburn is more than honoring the Harold Meltons and Harold Franklins who played a significant role in the history of our university. It is also to create an inclusive environment that serves our student body and to establish a lasting legacy where all members of the Auburn Family reach their fullest potential in their careers and in life.