Club for Growth and House Freedom Fund both endorses Barry Moore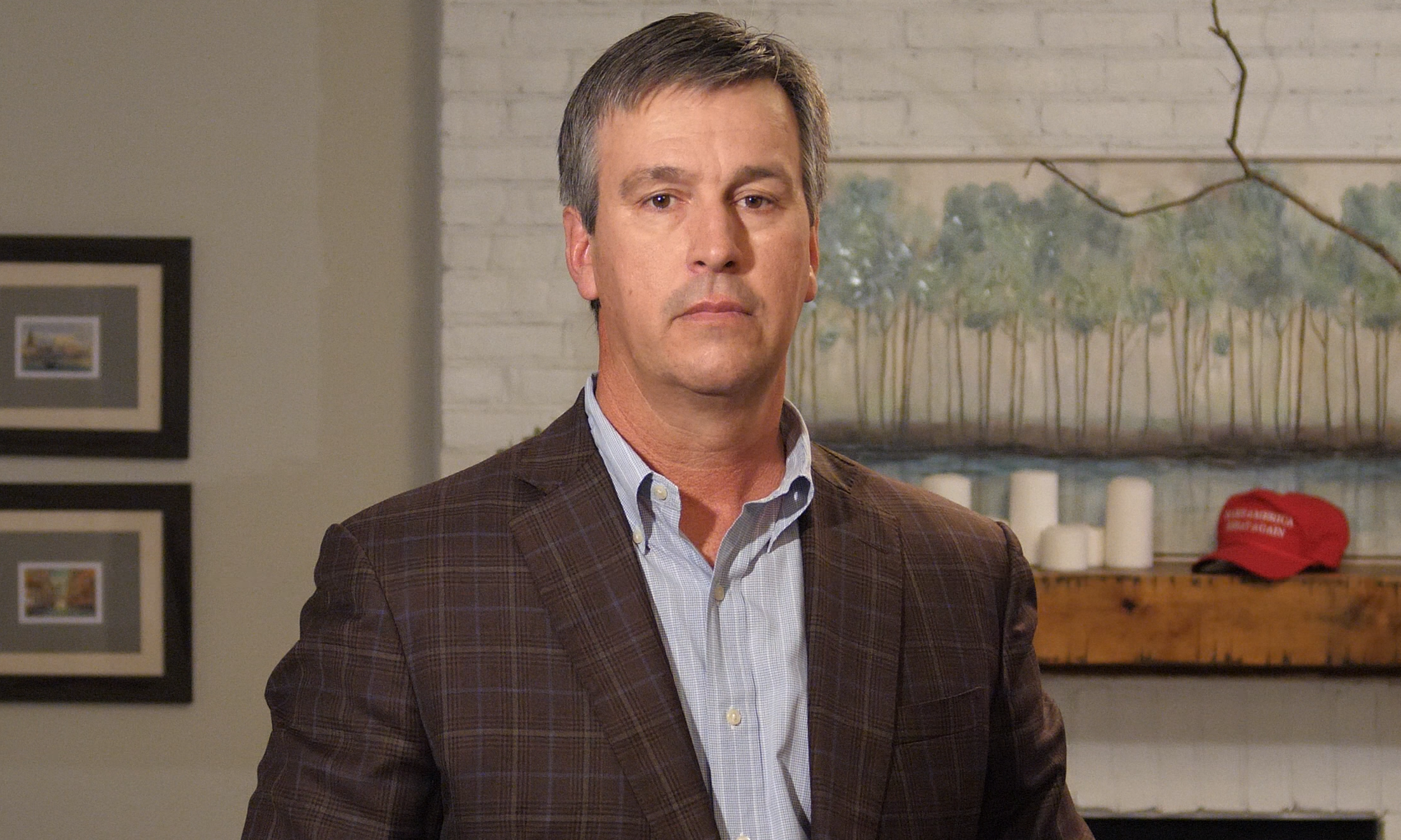 Monday, Club for Growth PAC announced that they have endorsed former State Representative Barry Moore (R-Enterprise) for the Republican primary runoff in Alabama's 2nd Congressional District. This followed Friday's endorsement of Moore by the Freedom Fund.
Moore faces Dothan businessman Jeff Coleman in the Republican primary runoff for the seat that is currently occupied by retiring Congresswoman Martha Roby (R-Montgomery).
"Barry Moore is a veteran and a principled, free market conservative who hasn't shied away from the big fights on taxes, deregulation, and term limits," said Club for Growth President David McIntosh. "We look forward to supporting his candidacy and wining the seat in November."
Club for Growth PACs support conservatives in key elections across the country. In 2018, Club for Growth PACs won 85 percent of their races in the election while maintaining just an 8.9 percent overhead. They also have endorsed Tommy Tuberville in the Republican primary runoff for U.S. Senate.
Moore has also been endorsed by the House Freedom Fund (HFF), the political action committee of the House Freedom Caucus.
Friday, Ray Yonkura announced the group's endorsement.
"We're proud to announce our support for Barry Moore (R-AL), candidate for U.S. House in Alabama's 2nd District," Yonkura said. "He was one of the two Republican candidates to qualify for the March 31st run-off election, which is now in less than three weeks."
"Barry Moore is a businessman, veteran, and former Alabama legislator," Yonkura added. "He's the only proven conservative candidate in this race who will join the House Freedom Caucus and truly fight for our principles and values in Washington."
"Barry Moore was massively outspent in the initial primary phase of this campaign, but he shocked the political establishment in Alabama by working hard and turning out his supporters," Yonkura continued. "This race is very important in terms of sending the right kind of Republicans to Congress. It's taking place in Alabama, but it has implications for all Americans. In 2015, Barry Moore was the first elected official in the country to endorse Donald Trump for President and is someone we can count on to defend the principles of freedom that make America great."
U.S. Representative Jim Jordan (R-Ohio) said, "The House Freedom Fund helps grassroots candidates get the financial support they need to compete with establishment candidates."
Rep. Mark Meadows (R-NC and incoming White House Chief of Staff) said, "Change in Washington means changing the people we send there and HFF is making that happen by sending principled, conservative outsiders to D.C."
Barry Moore thanked the group for the endorsement.
"The Freedom Fund's endorsement means the world to me," Barry Moore said. "The members of the Freedom Caucus were the President's staunchest defenders during the impeachment, and they've been the tip of the spear in getting his agenda through Congress. They are the conservative outsiders, and the main group helping the President drain the swamp."
Congressman Mo Brooks and Gary Palmer are both members of the Freedom Caucus.
"The Freedom Caucus has been the President's go-to group in the House since day one," Moore continued. "President Trump proved this by choosing his last two Chiefs of Staff, Mick Mulvaney, and Mark Meadows, from the Freedom Caucus. I'm proud to have this endorsement, and I look forward to joining the Freedom Caucus when I'm elected to Congress as the representative from District 2."
Barry Moore will be on the ballot in the runoff election on March 31st. There are currently efforts to move the Republican primary runoff election due to concerns over the COVID-19 strain of the coronavirus, which has already killed dozens of Americans and infected thousands.
ACLU joins lawsuit over Alabama voting amid COVID-19 pandemic
The lawsuit was filed on behalf of several voters who are at greater risk from complications or death due to COVID-19. 
The American Civil Liberties Union and its Alabama chapter have joined in a lawsuit attempting to make it easier for some voters to cast their ballot during the COVID-19 pandemic.
The American Civil Liberties Union and ACLU of Alabama joined in the lawsuit filed in May by the NAACP Legal Defense and Educational Fund, Southern Poverty Law Center and Alabama Disabilities Advocacy Program against Gov. Kay Ivey and Secretary of State John Merrill. 
The U.S. Supreme Court in a 5-4 decision last week blocked U.S. District Judge Abdul Kallon's order that would have allowed curbside voting statewide and waived certain absentee ballot requirements for voters in at least Jefferson, Mobile and Lee Counties.
The lawsuit was filed on behalf of several voters who are at greater risk from complications or death due to COVID-19. 
The lawsuit was also brought on behalf of People First of Alabama, Greater Birmingham Ministries, the Alabama State Conference of the NAACP and Black Voters Matter Capacity Building Institute.
With the Supreme Court's decision, voters in the upcoming July 14 Republican runoff election will have to submit a copy of their photo ID and have either two adult witnesses sign their absentee ballot requests or have it notarized. 
"Alabama is in the middle of a deadly and ongoing pandemic but is refusing to take common-sense steps to protect the public's health and their right to vote for all elections in 2020. That's why we are taking legal action," said Alora Thomas-Lundborg, senior staff attorney with the ACLU's Voting Rights Project in a statement. 
"In the midst of an out-of-control pandemic, Alabama officials should be doing everything they can to ensure that all voters have a safe, fair, and equal opportunity to cast a ballot. Instead, officials have chosen politics over public health and safety. They are fighting to make it harder to cast a ballot and have that ballot counted. This litigation is crucial to ensure safe, fair, and equal opportunity to vote," said Randall Marshall, executive director of the ACLU of Alabama, in a statement.
"As we head into preparations for the November general election with COVID-19 cases rising in Alabama, it is critical that our election officials take seriously the protection of voters, poll workers, and our democracy," said Caren Short, senior staff attorney for SPLC in a statement. "In this critical election season, we are grateful to have Black Voters Matter Capacity Building Institute, the ACLU, and the ACLU of Alabama join this effort to ensure that every voter is heard. No voter should have to choose between exercising their fundamental right to vote and their health or the health of a loved one."
Deuel Ross, NAACP's Legal Defense Fund senior counsel, said in a statement that over the July 4th weekend, Alabama reported nearly 5,000 new coronavirus cases.
"Yet, state leaders insist on enforcing draconian restrictions on in-person and absentee voting that no other state finds necessary to combat the almost nonexistent issue of voter fraud," Ross said. "These restrictions are needless in normal circumstances. They are deadly in a pandemic. At trial in September, we will work to make sure that state leaders comply with their constitutional duty to protect the rights and safety of all voters."
In a Tweet on July 2, Alabama's Secretary of State John Merrill expressed gratitude for the Supreme Court's decision. 
"With the news that we have received a Stay in this process, I am excited that the United States Supreme Court has ruled in favor of those who believe in strict interpretation of the Constitution and has decided to grant the Stay and not endorse legislating from the bench," Merrill said in the tweet.