Opinion | Coronavirus will stretch Alabama hospitals and healthcare facilities to the breaking point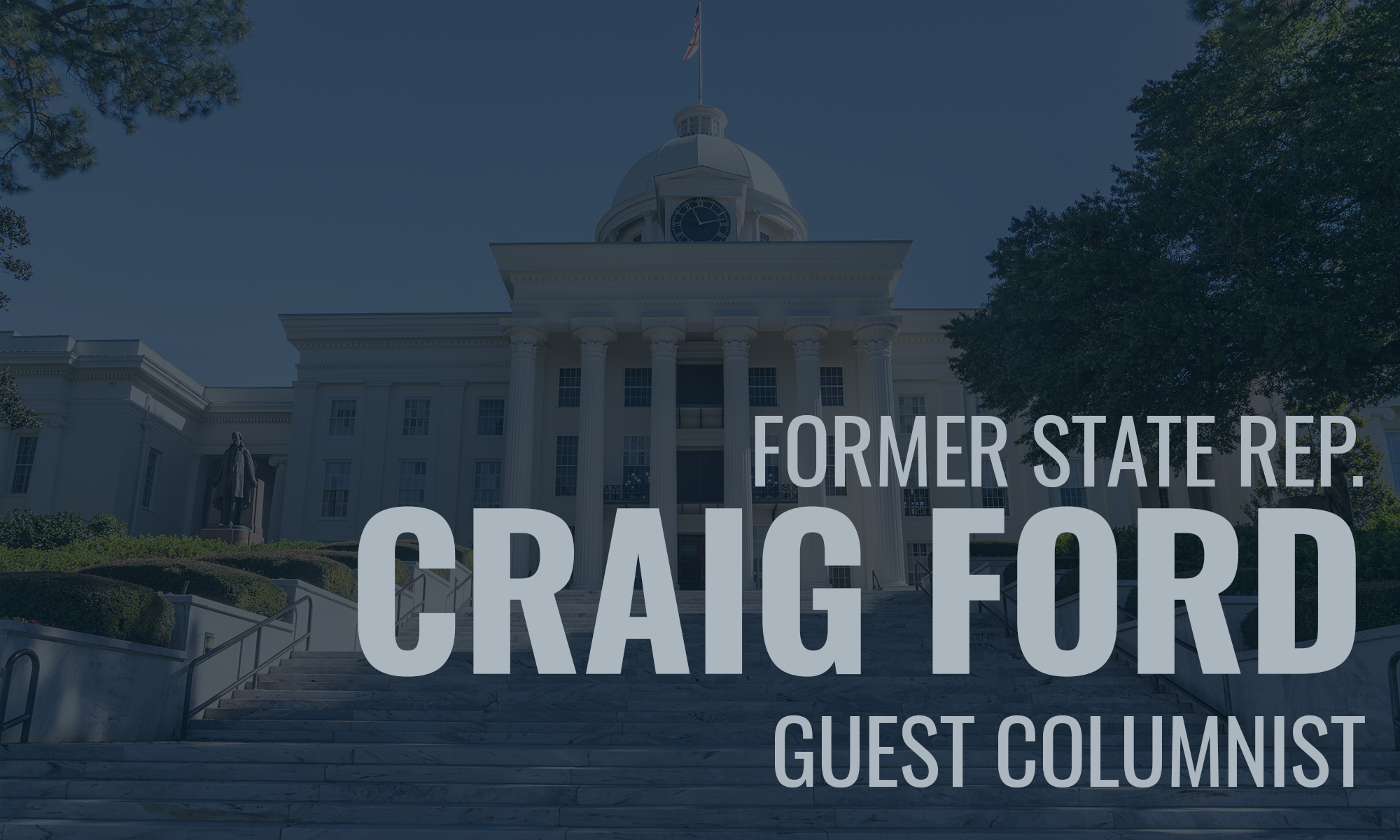 With cases of the coronavirus now being reported in Alabama, healthcare – especially in rural parts of our state – has become more important than ever.
Several years ago, our state had the opportunity to expand Medicaid at almost no new cost to Alabama taxpayers. The federal government would have funded over 90 percent of the expansion, and that comes from taxes we already pay.
Instead of reclaiming our tax dollars, state leaders at the time chose not to expand Medicaid, and so our tax dollars went to other states like New York and California.
Now we are paying the price for that shortsightedness. And let me be clear – Medicaid expansion was not just about providing health insurance to people who otherwise couldn't afford it. Medicaid expansion was about keeping hospitals and doctors' offices open.
What many people don't realize is just how much of healthcare in this state is paid for by Medicaid. A majority of payments to nursing homes and pediatricians comes from Medicaid. And hospitals – especially in rural Alabama – rely on Medicaid funding to stay open.
So, even if you have good private health insurance it won't matter if your doctor or local hospital goes out of business because they aren't making enough money to pay their bills.
And that is exactly what is happening.
Will Alabama have enough ICU beds and ventilators?
Whether Alabama's health care system will be able to handle the coronavirus pandemic will depend on its people.
Alabama has lost 17 hospitals over the last 10 years. The most recent one was Pickens County Medical Center, located in rural west Alabama near the Mississippi line. Losing this hospital means patients lose healthcare, healthcare providers lose their jobs, and neighboring hospitals become more crowded as those patients have to obtain healthcare services from other places.
So even if you don't live in a rural county, you may still have to wait longer to see your doctor and pay more for it as your local hospital and doctor's office becomes more crowded and has to take on more patients who don't have the money to pay for the care they have to receive.
When one patient can't pay, that cost gets passed along to all the other patients, meaning those of us who have good health insurance are still paying for the ones who don't.
Under normal conditions this situation would still be a major problem. But now that the coronavirus has hit our state our hospitals and critical care wards, which are already stretched to the max on what they can handle, will be stretched even more thin.
Dr. Michael Saag, professor of infectious diseases at UAB, recently wrote in an editorial printed in the Birmingham News that the State of Alabama is not prepared to adequately respond to the coronavirus. He estimates that up to one-third of the entire U.S. population will eventually contract the disease, and that we may have as many as 25,000 cases here in Alabama within the next 10 weeks.
If that happens, we can expect roughly 20 percent of them to be significantly ill, and that hospitals and ICU's can anticipate an influx of 2,500 patients statewide.
Just to give you some idea of what that means, UAB hospital only has 300 ICU beds and they are the flagship hospital in our state.
And remember that we have now lost 17 hospitals in Alabama, mostly in rural areas. So these patients will be flooding the already overcrowded hospitals in our cities and suburbs.
So what can we expect to happen here in Alabama?
Well, we can look at Italy to get a glimpse of where we are headed. In Lombardy, Italy last week, 200 patients needed to be admitted to the hospital but there weren't enough beds. So doctors had to decide which patients had a chance of surviving and send the rest home to die.
Italy is not a third-world country. They are an industrialized nation just like us. And, just like them, we are not prepared for this disease.
This coronavirus will stretch Alabama's hospitals and healthcare system to the maximum. Had we expanded Medicaid a few years ago, we would be in a much better position. But we didn't and now it's too late.
The only hope we have is to take the appropriate precautions and try to limit how quickly this virus spreads by self-quarantining, following basic hygiene practices like washing our hands, and being mindful of commonly used surfaces like door knobs, gas pumps and light switches.
If we all do our part then we can limit the impact of this disease and help our medical personnel do their jobs.

Craig Ford is the owner of Hodges-Ford Insurance and the Gadsden Messenger. He represented Gadsden and Etowah County in the Alabama House of Representatives for 18 years.
Print this piece
Opinion | Dr. King's legacy lives on 52 years later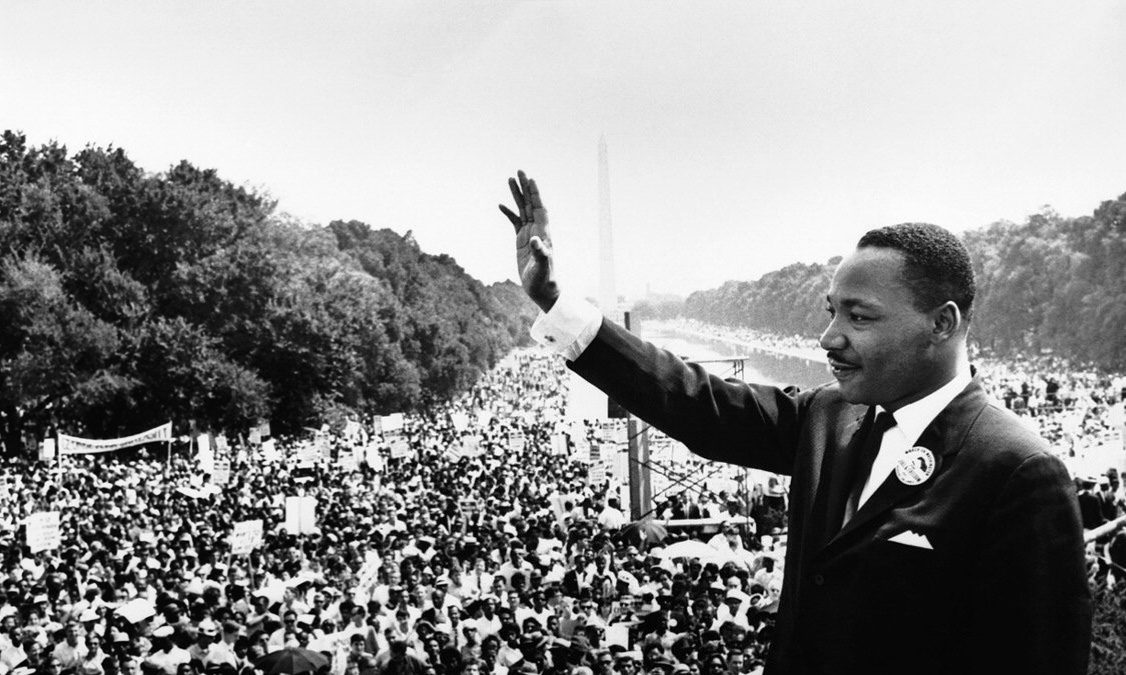 On April 4, 1968, I was watching the little black and white television in our living room when the newscaster said that Dr. Martin Luther King Jr. had been assassinated. My tears flowed freely. Even though I was only 4, I knew that his death was a tragedy, especially for little black boys like me.
My parents and I lived on Chicago's Southside in a yellow, three-story apartment building at the corner of 91st and Throop St. Three floors, three apartments, each one running the full length of the building with a huge picture window in the living room. Daylight streamed through ours as I watched the newscast through my tears, riveted by sorrow and fear.
King was my hero, a man who courageously stood for justice and peace, even when threatened with violence. He was an eloquent preacher, whose soaring lines and velvet tones even captivated little children. And he was a father who, like my own, had tried to explain the nonsensical evil of racism to his child.
Yolanda, the oldest of the King children, had wanted to go to Fun Town, an amusement park in Atlanta. He had to explain to her that Fun Town was only open to white children. Chicago also had a Fun Town, but because it was in the black community – 95th and Stony Island Ave. – I don't recall it being off-limits to me and other African-American children.
But the Chicago of the 1960s wasn't that different from the Jim Crow South. Black families who tried to move into white neighborhoods were run out. The dividing lines were stark and clear. In fact, I only saw white Chicagoans while watching the news or when shopping downtown.
Northern segregation had a profoundly negative economic impact on black Chicago. It was so bad that three years before his assassination, King and his family actually moved to Chicago to apply his civil rights strategies to slums, low-wage jobs and overcrowded schools.
When he led a march through Marquette Park, a notoriously all-white enclave on the Southside, someone hit him in the back of the head with a rock. "I have seen many demonstrations in the South," King said. "But I have never seen anything so hostile and so hateful as I've seen here today."
King's Chicago experiences undoubtedly shaped my reaction when I learned of his death. I know that because my father was a news junkie, politically aware, and what we used to call a "race man" – meaning that he identified as a black man more than as an American or even a Christian. He also was a card-carrying Republican, but of the Eisenhower type, not Goldwater or Nixon. So he and my mother admired Dr. King, and passed that admiration on to me.
And I retain it today, 52 years after his assassination. In fact, it's grown stronger and deeper through the years.
My favorite King quote comes from his sermon "Loving Your Enemies," preached at Dexter Ave. Baptist Church in 1957: "Within the best of us, there is some evil, and within the worst of us, there is some good. When we come to see this, we take a different attitude toward individuals. The person who hates you most has some good in him; even the nation that hates you most has some good in it; even the race that hates you most has some good in it. And when you come to the point that you look in the face of every man and see deep down within him what religion calls 'the image of God,' you begin to love him in spite of – no matter what he does, you see God's image there."
King was an expert in having enemies. He had more than his fair share, including whoever actually killed him. (The King family believes that convicted King assassin James Earl Ray was framed. Dr. William F. Pepper's book "An Act of State" explains why.)
But what King undoubtedly knew, and what his killers failed to fathom, is that while prophets die, their dreams or prophecies live on. And true prophets always will be validated by history and time.
Which is why I expect Dr. King's legacy to outlive all of us.
Print this piece