Opinion | Coronavirus will stretch Alabama hospitals and healthcare facilities to the breaking point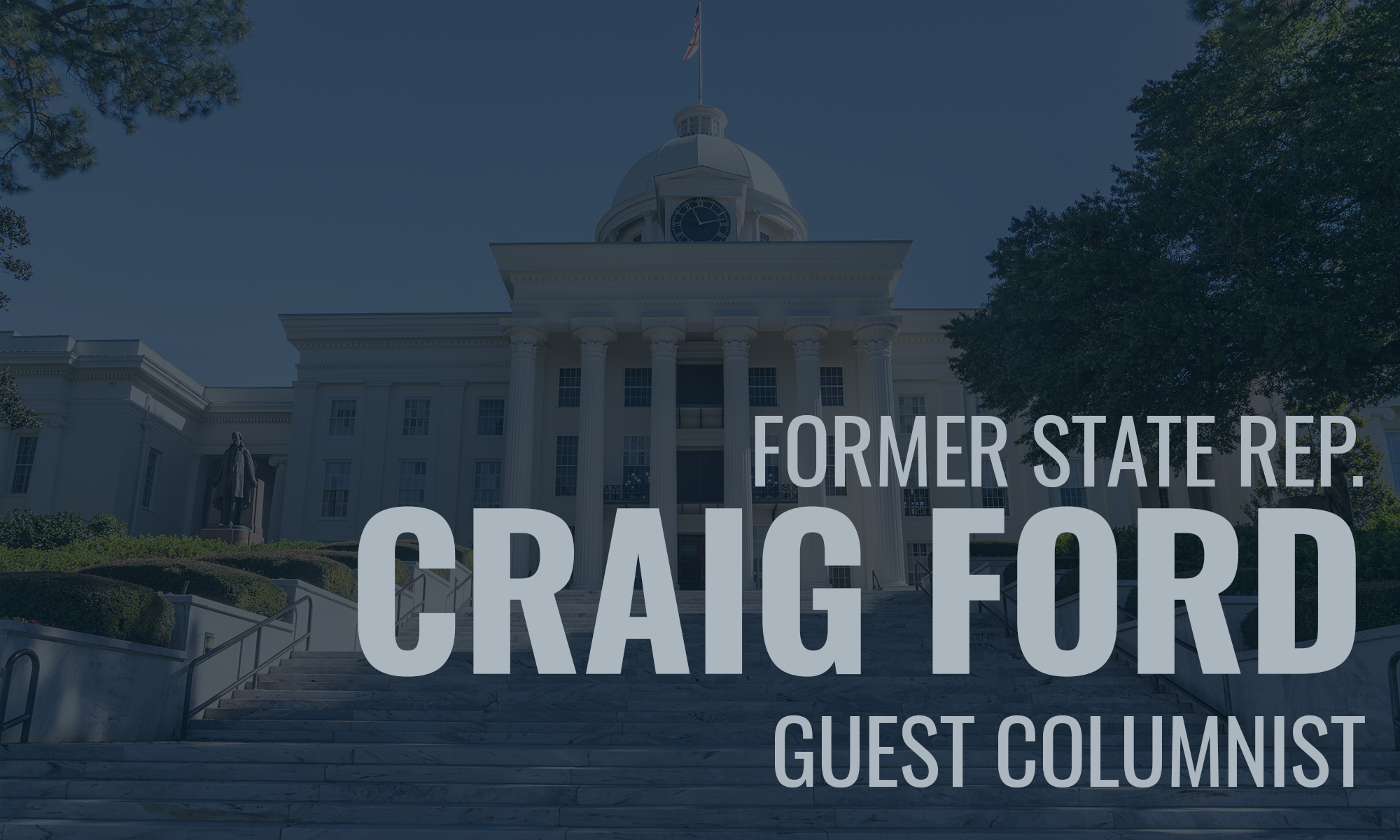 With cases of the coronavirus now being reported in Alabama, healthcare – especially in rural parts of our state – has become more important than ever.
Several years ago, our state had the opportunity to expand Medicaid at almost no new cost to Alabama taxpayers. The federal government would have funded over 90 percent of the expansion, and that comes from taxes we already pay.
Instead of reclaiming our tax dollars, state leaders at the time chose not to expand Medicaid, and so our tax dollars went to other states like New York and California.
Now we are paying the price for that shortsightedness. And let me be clear – Medicaid expansion was not just about providing health insurance to people who otherwise couldn't afford it. Medicaid expansion was about keeping hospitals and doctors' offices open.
What many people don't realize is just how much of healthcare in this state is paid for by Medicaid. A majority of payments to nursing homes and pediatricians comes from Medicaid. And hospitals – especially in rural Alabama – rely on Medicaid funding to stay open.
So, even if you have good private health insurance it won't matter if your doctor or local hospital goes out of business because they aren't making enough money to pay their bills.
And that is exactly what is happening.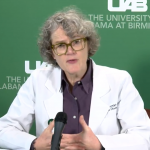 Will Alabama have enough ICU beds and ventilators?
Whether Alabama's health care system will be able to handle the coronavirus pandemic will depend on its people.
Alabama has lost 17 hospitals over the last 10 years. The most recent one was Pickens County Medical Center, located in rural west Alabama near the Mississippi line. Losing this hospital means patients lose healthcare, healthcare providers lose their jobs, and neighboring hospitals become more crowded as those patients have to obtain healthcare services from other places.
So even if you don't live in a rural county, you may still have to wait longer to see your doctor and pay more for it as your local hospital and doctor's office becomes more crowded and has to take on more patients who don't have the money to pay for the care they have to receive.
When one patient can't pay, that cost gets passed along to all the other patients, meaning those of us who have good health insurance are still paying for the ones who don't.
Under normal conditions this situation would still be a major problem. But now that the coronavirus has hit our state our hospitals and critical care wards, which are already stretched to the max on what they can handle, will be stretched even more thin.
Dr. Michael Saag, professor of infectious diseases at UAB, recently wrote in an editorial printed in the Birmingham News that the State of Alabama is not prepared to adequately respond to the coronavirus. He estimates that up to one-third of the entire U.S. population will eventually contract the disease, and that we may have as many as 25,000 cases here in Alabama within the next 10 weeks.
If that happens, we can expect roughly 20 percent of them to be significantly ill, and that hospitals and ICU's can anticipate an influx of 2,500 patients statewide.
Just to give you some idea of what that means, UAB hospital only has 300 ICU beds and they are the flagship hospital in our state.
And remember that we have now lost 17 hospitals in Alabama, mostly in rural areas. So these patients will be flooding the already overcrowded hospitals in our cities and suburbs.
So what can we expect to happen here in Alabama?
Well, we can look at Italy to get a glimpse of where we are headed. In Lombardy, Italy last week, 200 patients needed to be admitted to the hospital but there weren't enough beds. So doctors had to decide which patients had a chance of surviving and send the rest home to die.
Italy is not a third-world country. They are an industrialized nation just like us. And, just like them, we are not prepared for this disease.
This coronavirus will stretch Alabama's hospitals and healthcare system to the maximum. Had we expanded Medicaid a few years ago, we would be in a much better position. But we didn't and now it's too late.
The only hope we have is to take the appropriate precautions and try to limit how quickly this virus spreads by self-quarantining, following basic hygiene practices like washing our hands, and being mindful of commonly used surfaces like door knobs, gas pumps and light switches.
If we all do our part then we can limit the impact of this disease and help our medical personnel do their jobs.

Craig Ford is the owner of Hodges-Ford Insurance and the Gadsden Messenger. He represented Gadsden and Etowah County in the Alabama House of Representatives for 18 years.
Opinion | Auburn Student Center named for Harold Melton, first Auburn SGA president of color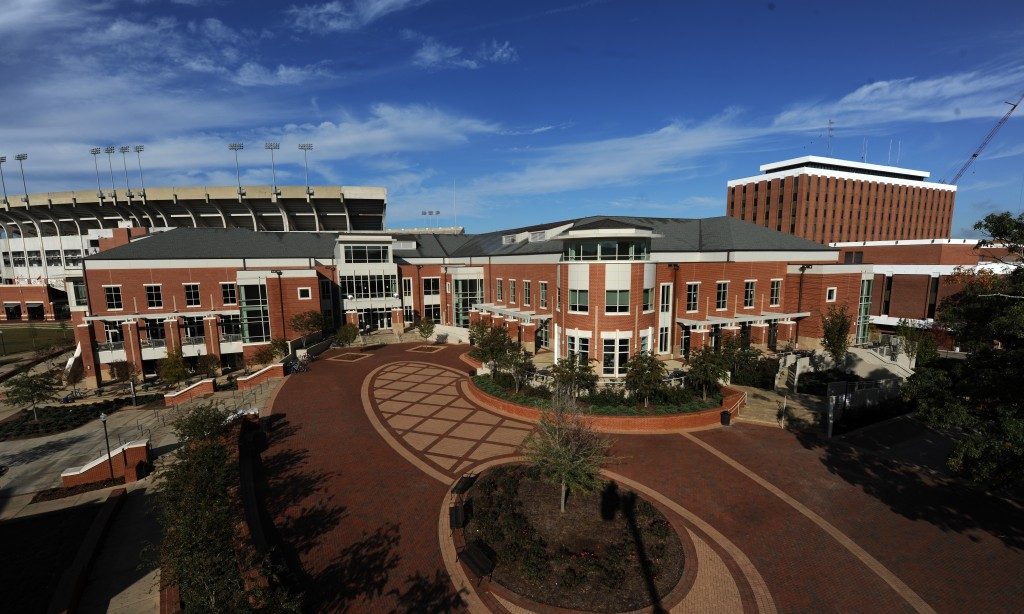 The year 1987 was a quiet one for elections across America but not at Auburn. That was the year Harold Melton, a student in international studies and Spanish, launched and won a campaign to become the first African American president of the Auburn Student Government Association, winning with more than 65 percent of the vote.
This was just the first of many important roles Harold Melton would play at Auburn and in an extraordinarily successful legal career in his home state of Georgia, where his colleagues on the Georgia Supreme Court elected him as chief justice.
Last week, the Auburn Board of Trustees unanimously named the Auburn student center for Justice Melton, the first building on campus that honors a person of color. The decision was reached as part of a larger effort to demonstrate Auburn's commitment to diversity and inclusion.
In June, Auburn named two task forces to study diversity and inclusion issues. We co-chair the task force for the Auburn Board with our work taking place concurrently with that of a campus-based task force organized by President Jay Gogue. Other members of the Board task force are retired Army general Lloyd Austin, bank president Bob Dumas, former principal and educator Sarah B. Newton and Alabama Power executive Quentin P. Riggins.
These groups are embarking on a process that offers all Auburn stakeholders a voice, seeking input from students, faculty, staff, alumni, elected officials and more. It will include a fact-based review of Auburn's past and present, and we will provide specific recommendations for the future.
We are committed to making real progress based on solid facts. Unlike other universities in the state, Auburn has a presence in all 67 counties through the Alabama Cooperative Extension System. Our review has included not only our campuses in Auburn and Montgomery but all properties across our state. To date, we have found no monuments or statues recognizing the history that has divided our country. We will continue our fact-finding mission with input from the academic and research community.
Our university and leadership are committed to doing the right thing, for the right reasons, at the right time. We believe now is the right time, and we are already seeing results.
In addition to naming the student center for the Honorable Harold Melton, we have taken steps to highlight the significant role played by Harold Franklin, the student who integrated Auburn. We are working to enhance the historical marker that pays tribute to Mr. Franklin, and we are raising its visibility in campus tours as we pay homage to his contributions as our first African American student. Last month, we awarded Mr. Franklin, now 86 and with a Ph.D., a long-overdue master's degree for the studies he completed at Auburn so many years ago.
We likewise endorsed a student-led initiative creating the National Pan-Hellenic Council Legacy Plaza, which will recognize the contributions of Black Greek organizations and African American culture on our campus.
In the coming months, Auburn men and women will work together to promote inclusion to further enhance our student experience and build on our strength through diversity. The results of this work will be seen and felt throughout the institution in how we recruit our students, provide scholarships and other financial support and ensure a culture of inclusion in all walks of university life.
Our goal is to identify and implement substantive steps that will make a real difference at Auburn, impact our communities and stand the test of time.
Naming the student center for Justice Melton is but one example. In response to this decision, he said, "Auburn University has already given me everything I ever could have hoped for in a university and more. This honor is beyond my furthest imagination."
Our job as leaders at Auburn is more than honoring the Harold Meltons and Harold Franklins who played a significant role in the history of our university. It is also to create an inclusive environment that serves our student body and to establish a lasting legacy where all members of the Auburn Family reach their fullest potential in their careers and in life.