A Shelby County student has tested positive for COVID-19, the school system announced in a letter to parents Monday. 
Shelby County Schools superintendent Lewis Brooks in the letter wrote that students attending Oak Mountain Intermediate and Oak Mountain Elementary may have been exposed to COVID-19 through contact with the student. 
School officials weren't certain when the student contracted the virus, but encouraged parents to monitor their children for symptoms, which include a fever, cough, body aches and shortness of breath. The letter doesn't state which school the child attends.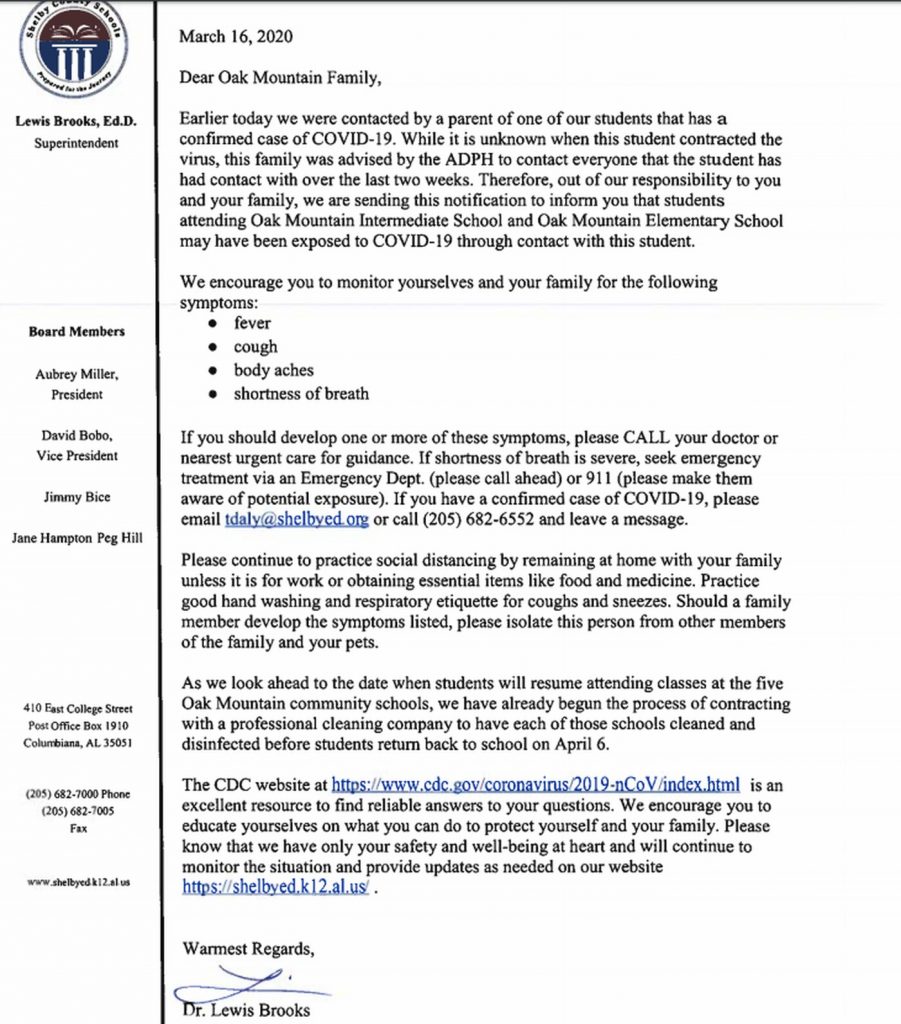 If a child develops one of the symptoms Brooks urged parents to call their doctor, and if their child is confirmed to have the virus they're asked to contact the school system. 
Shelby County Schools had already closed when informed of the student's positive test result.  
"As we look ahead to the date when students will resume attending classes at the five Oak Mountain community schools, we have already begun the process of contracting with a professional cleaning company to have each of those schools cleaned and disinfected before students return back to school on April 6," Brooks wrote in the letter. 
The student's positive test for COVID-19 was the 29th confirmed case in Alabama as of Monday afternoon.