"It's their choice. Individual freedom:" Alabama beaches to remain open for now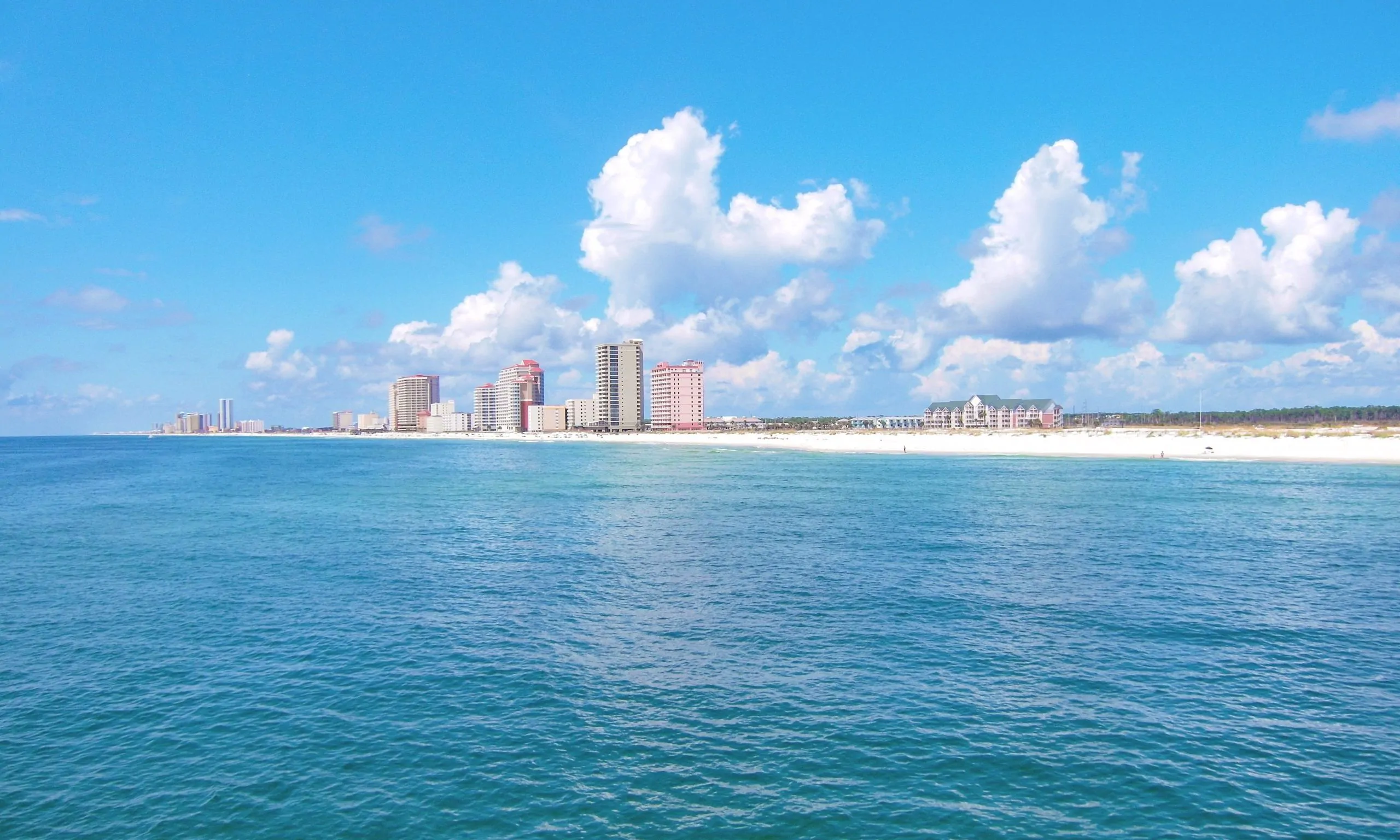 The Gulf Shores and Orange Beach Tourism president said that the families and college students at Alabama's beaches this week are there by "individual choice." 
As beaches in some parts of Florida closed in an effort to prevent the spread of COVID-19, Alabama's coastline this week remained busy. 
Photos shared widely on social media show a crowded Orange Beach, with college-aged people lying close to one another on beach towels, and splashing in the surf. 
These charts show how Alabama's hospitals could be overwhelmed
Can the hospitals handle the pandemic?
Public health officials caution against standing within 6 feet of others, or risk exposure to the virus that's infected more than 7,000 in the U.S. and killed more than 100. The Baldwin County Commission on Saturday declared a local state of emergency due to the pandemic. 
Herb Malone, president of  Gulf Shores and Orange Beach Tourism, said during a press conference Wednesday that people visiting the beaches during spring break this week are making an "individual choice" to do so. 
Malone said the area is in the middle of spring break and is running at about "70 percent capacity." 
"We do have families with children. We do have college kids who are very pleased to be here…so we welcome them this year," Malone said. 
"Our questions are, why are they still here? Because it's their choice. Individual freedom," Malone said. "People have spent money to get here. They've made reservations some time ago."
The remarks Wednesday came as a leader of President Donald Trump's coronavirus task force urged young people to take the virus seriously. She urged young people to heed the advice to socially distance and be wary of the coronavirus pandemic even though they do not fall in the highest risk groups, CNN reported.
"There are concerning reports coming out of France and Italy about some young people getting seriously ill and very seriously ill in the ICUs," Birx said.
"We think part of this may be that people heeded the early data coming out of China and coming out of South Korea of the elderly or those with preexisting medical conditions were a particular risk," she continued. "It may have been that the millennial generation … there may be disproportional number of infections among that group and so even if it's a rare occurrence it may be seen more frequently in that group."
Florida Gov. Ron DeSantis on Tuesday declined to issue an order to close the state's beaches, and instead ordered beachgoers refrain from gathering in groups of 10 or more. 
"What we're going to be doing for the statewide floor for beaches, we're going to be applying the CDC guidance of no group on a beach more than 10 and you have to have distance apart if you're going to be out there, so that applies statewide," DeSantis told reporters. 
Fort Lauderdale and Miami Beach announced they would close their beaches this week, however, and the City of Boca Raton followed and also closed beaches.
Joining Malone at the press conference Wednesday was the Baldwin County Emergency Management Agency Director Zach Hood, and Alabama's assistant state health officer Dr. Karen Landers, who joined by phone. 
Neither Hood nor Landers spoke about the beachgoers or the threat they faced from contracting COVID-19 by congregating in large numbers. 
Orange Beach Mayor Tony Kennon has asked Gov. Kay Ivey to close the public beaches, Al.com reported Wednesday. 
Asked at an earlier press conference on Wednesday if she was considering closing the beaches, Ivey said, "Certainly that's under consideration, but we're exploring efforts to protect the people of Alabama, but, if we decide to make that announcement we'll do that at a later date."
Print this piece
Interior Dept. issues new offshore air quality regulations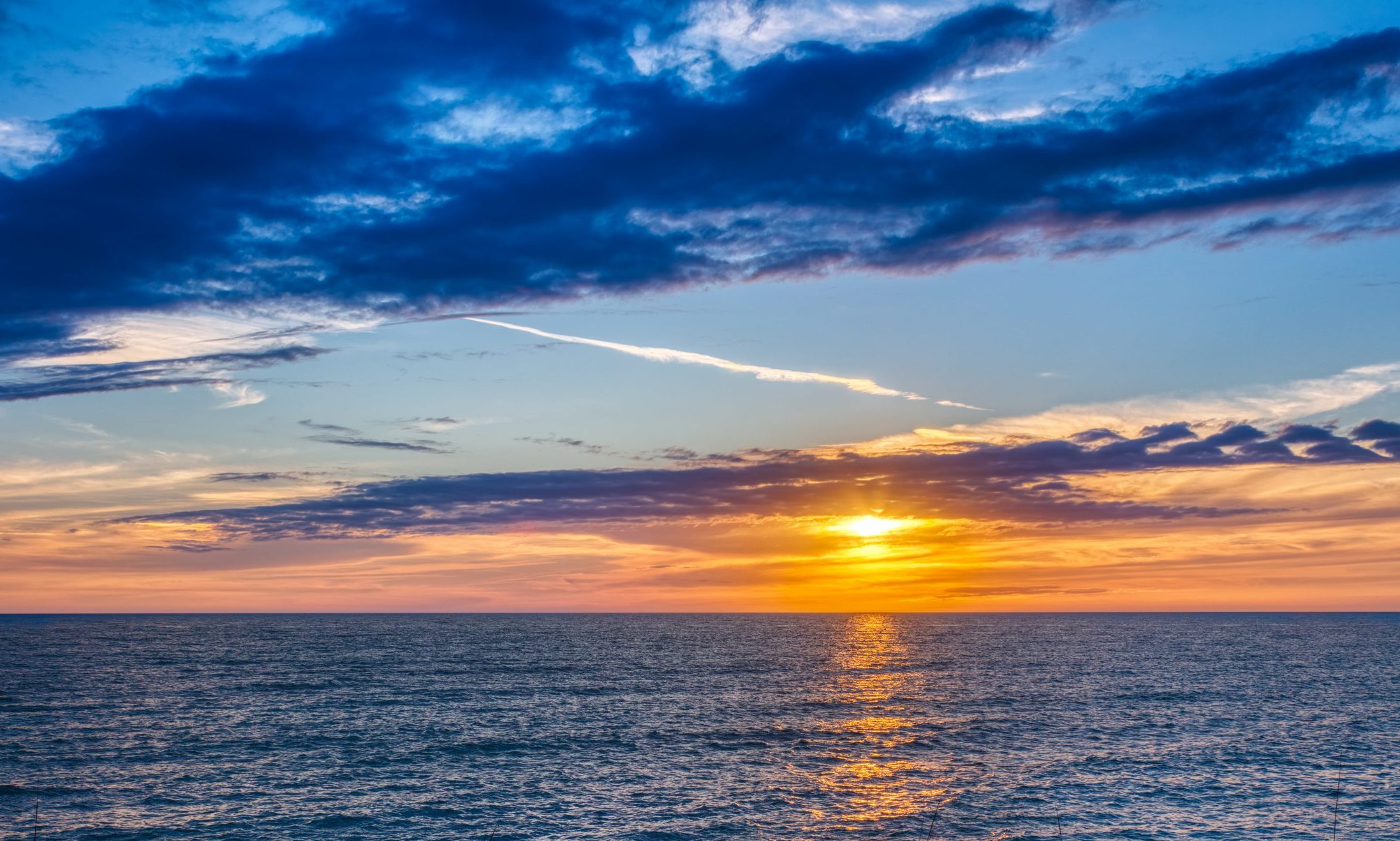 In support of President Donald Trump's America-First Offshore Energy Strategy, the Department of the Interior (Department) and the Bureau of Ocean Energy Management (BOEM) today announced a final rule to update air quality regulations for applicable BOEM activities in the Central and Western Gulf of Mexico and off the coast of Alaska's North Slope Borough. The new rule does not relax any standards for regulating air quality, uses the best available science and makes important technical and compliance-related updates to bring the regulation into this century. 
"Under the President's leadership, the Department has taken numerous, commonsense actions resulting in billions of dollars in deregulatory savings, and we will continue to take actions to better serve the American people," said Secretary David L. Bernhardt. "The final rule released today incorporates current standards, creates consistency with the statutory authorities and is one more step in the right direction." 
The final rule respects the clear and distinct authority Congress delegated to the Department. The Department's jurisdiction is limited to activities authorized under the OCS Lands Act in the Central and Western Gulf of Mexico and offshore the North Slope Borough of Alaska. The U.S. Environmental Protection Agency (EPA) has air quality jurisdiction over all other parts of the OCS. It is also limited to regulating offshore emissions of criteria and their precursor pollutants to the extent they significantly affect the air quality of any state. With this clear mandate, the final rule operates within these parameters to improve air quality. 
"Offshore energy development accounts for 18 percent of our nation's oil production and billions of dollars in revenues for the states, the Land and Water Conservation Fund, and the American people," said Deputy Secretary of the Interior Kate MacGregor. "This commonsense update brings the Department's regulations in line with current standards and within our distinct, statutory mandate."
The final rule provides a commonsense approach to ensure BOEM's Air Quality Regulatory Program remains in compliance with the OCS Lands Act requirements by ensuring that BOEM uses up-to-date air quality standards (i.e., National Ambient Air Quality Standards (NAAQS)) and benchmarks consistent with those already established by the EPA. 
Summary of Changes under the Final Rule
Pursuant to Executive Order (E.O.) 13795 signed by President Trump and Secretary's Order (S.O.) 3350, BOEM reviewed its 2016 Proposed Rule on Air Quality Control, Reporting, and Compliance. As a result of this review and analysis of comments received on the proposed rule, BOEM's final rule adopts the following, notable changes: 
1 Compliance with NAAQS. As was the case with the proposed rule, this final rule adds a definition of the NAAQS. It also clarifies that the Department's reporting and compliance requirements apply to the emissions of all pollutants on the OCS for which a national ambient air quality standard has been defined. 
2 Updating Significance Levels (SLs). The final rule replaces the table of SLs in BOEM's existing regulations – dating back to 1980 – with a revised table, which is based on values set forth in EPA's regulations (40 CFR 165.51(b)(2)). BOEM will continue to update the table of SLs as appropriate, which will save operators from having to search for the SLs in EPA's regulations. 
3 New Requirements for PM2.5 and PM10. This final rule replaces the former criteria air pollutant "total suspended particulates (TSP)" modeling requirements with new modeling requirements for the criteria pollutants "particulate matter 10" (PM10) and "particulate matter 2.5" (PM2.5). BOEM is also updating its forms to enable lessees and operators to identify, report, and evaluate PM2.5 and PM10 pollution in the air quality spreadsheets that they submit in connection with their exploration or development plans. 
4 Emissions Exemption Thresholds. The final rule also updates existing regulations that refer to Emissions Exemption Thresholds to clarify that these formulas apply equally to Development and Production Plans (DPPs) and Development Operations Coordination Documents (DOCDs). This update will not lead to a change in practice because BOEM has always applied its existing regulations on air quality to both DPPs and DOCDs. 
5 Clarifying Terminology. The final rule updates various terminology to better clarify the intent of the regulations. For example, the final rule replaces the term "air pollutant" with the term "criteria air pollutant." Under the OCS Lands Act, BOEM regulates the emissions of criteria air pollutants, since those represent pollutants for which the EPA has defined a NAAQS. BOEM regulates only those emissions that could affect BOEM's obligation to ensure compliance of state air quality with the NAAQS, so previously  using the term "air pollutant" was not appropriate. 
6 Air Quality Spreadsheets. With the implementation of the new air quality rule, BOEM is also updating the Office of Management and Budget (OMB)-approved air quality spreadsheets, BOEM-0138 (for exploration plans) and BOEM-0139 (for DOCDs, and DPPs). The lessee or its designated operator must use these forms for proposed operations in areas of BOEM air quality regulatory jurisdiction. Concurrent with these changes, BOEM is phasing out its previous practice of including the emissions from transiting support vessels in the EET calculations, consistent with BOEM's statutory mandates. Air quality modeling will henceforth only be required in situations when a regulated facility, exclusive of support vessels, exceeds the relevant EET. 
Background
On April 5, 2016, BOEM proposed regulations to update air quality regulations promulgated by the Secretary of the Interior almost 40 years ago. 
On April 28, 2017, President Trump issued E.O. 13795 titled, "Implementing an America-First Offshore Energy Strategy." The E.O. directed the Secretary of the Interior to "take all steps necessary to review BOEM's Proposed Rule entitled 'Air Quality Control, Reporting, and Compliance,' along with any related rules and guidance, to determine whether it should be revised or withdrawn." 
On May 1, 2017, in response to E.O. 13795, the Secretary of the Interior issued S.O. 3350, requiring the Director of BOEM to "provide to the ASLM, the Deputy Secretary, and Counselor to the Secretary for Energy Policy, a report explaining the effects, if any, of not issuing a new rule addressing offshore air quality, and providing options for revising or withdrawing the proposed rule consistent with the policy set forth in section 2 of the E.O." This final rule is consistent with the policies of those orders. 
BOEM promulgated the final rule after careful analysis of comments received in response to the proposed rule, including those provided by other government agencies, industry and non-governmental organizations. A summary of the relevant comments and BOEM's response to them can be found in the final rule. 
More information about the final rule can be viewed here.
Print this piece