"It's their choice. Individual freedom:" Alabama beaches to remain open for now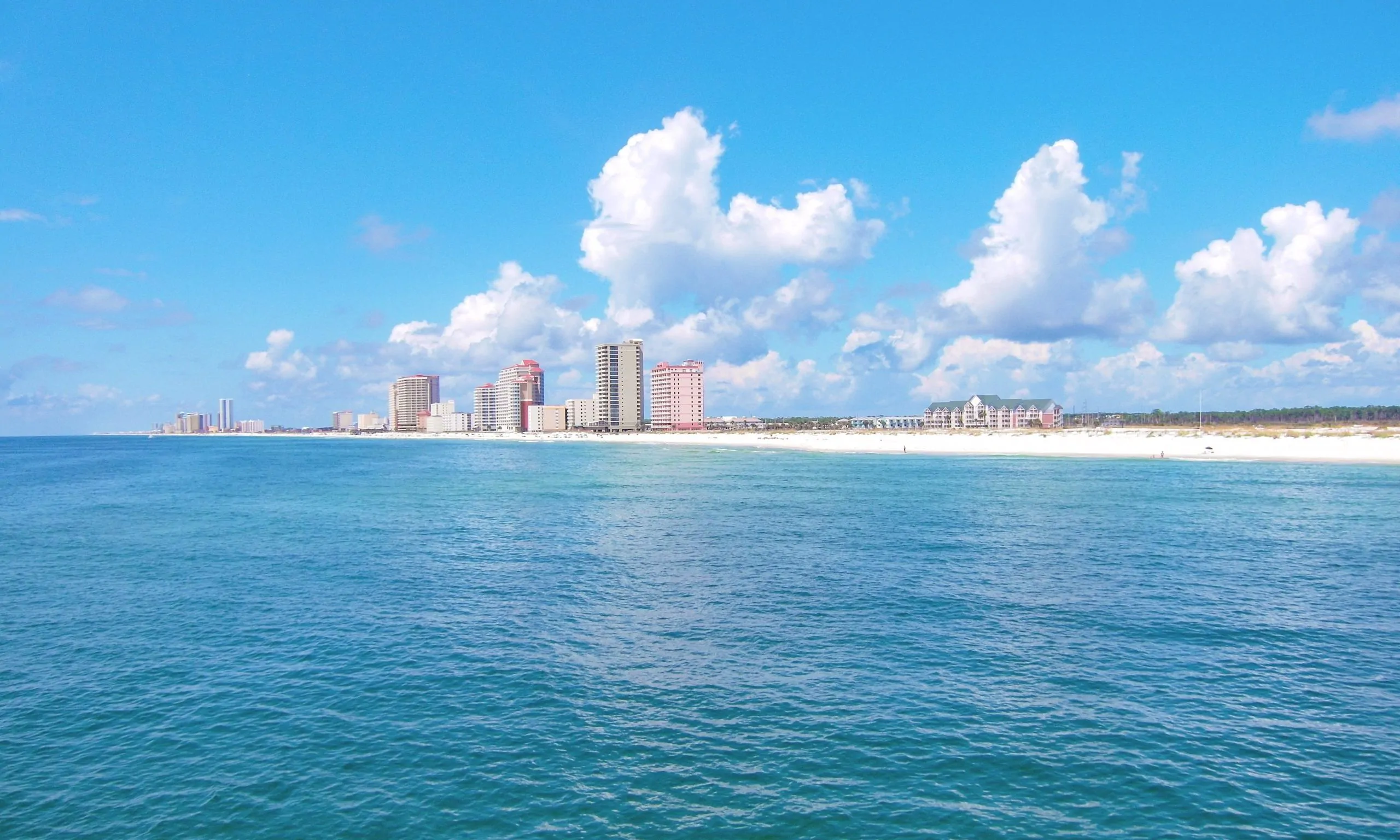 The Gulf Shores and Orange Beach Tourism president said that the families and college students at Alabama's beaches this week are there by "individual choice." 
As beaches in some parts of Florida closed in an effort to prevent the spread of COVID-19, Alabama's coastline this week remained busy. 
Photos shared widely on social media show a crowded Orange Beach, with college-aged people lying close to one another on beach towels, and splashing in the surf. 
These charts show how Alabama's hospitals could be overwhelmed
Can the hospitals handle the pandemic?
Public health officials caution against standing within 6 feet of others, or risk exposure to the virus that's infected more than 7,000 in the U.S. and killed more than 100. The Baldwin County Commission on Saturday declared a local state of emergency due to the pandemic. 
Herb Malone, president of  Gulf Shores and Orange Beach Tourism, said during a press conference Wednesday that people visiting the beaches during spring break this week are making an "individual choice" to do so. 
Malone said the area is in the middle of spring break and is running at about "70 percent capacity." 
"We do have families with children. We do have college kids who are very pleased to be here…so we welcome them this year," Malone said. 
"Our questions are, why are they still here? Because it's their choice. Individual freedom," Malone said. "People have spent money to get here. They've made reservations some time ago."
The remarks Wednesday came as a leader of President Donald Trump's coronavirus task force urged young people to take the virus seriously. She urged young people to heed the advice to socially distance and be wary of the coronavirus pandemic even though they do not fall in the highest risk groups, CNN reported.
"There are concerning reports coming out of France and Italy about some young people getting seriously ill and very seriously ill in the ICUs," Birx said.
"We think part of this may be that people heeded the early data coming out of China and coming out of South Korea of the elderly or those with preexisting medical conditions were a particular risk," she continued. "It may have been that the millennial generation … there may be disproportional number of infections among that group and so even if it's a rare occurrence it may be seen more frequently in that group."
Florida Gov. Ron DeSantis on Tuesday declined to issue an order to close the state's beaches, and instead ordered beachgoers refrain from gathering in groups of 10 or more. 
"What we're going to be doing for the statewide floor for beaches, we're going to be applying the CDC guidance of no group on a beach more than 10 and you have to have distance apart if you're going to be out there, so that applies statewide," DeSantis told reporters. 
Fort Lauderdale and Miami Beach announced they would close their beaches this week, however, and the City of Boca Raton followed and also closed beaches.
Joining Malone at the press conference Wednesday was the Baldwin County Emergency Management Agency Director Zach Hood, and Alabama's assistant state health officer Dr. Karen Landers, who joined by phone. 
Neither Hood nor Landers spoke about the beachgoers or the threat they faced from contracting COVID-19 by congregating in large numbers. 
Orange Beach Mayor Tony Kennon has asked Gov. Kay Ivey to close the public beaches, Al.com reported Wednesday. 
Asked at an earlier press conference on Wednesday if she was considering closing the beaches, Ivey said, "Certainly that's under consideration, but we're exploring efforts to protect the people of Alabama, but, if we decide to make that announcement we'll do that at a later date."
Bidens suggest that Hurricane Sally due to climate change
Former Vice President Joe Biden and his wife, Dr. Jill Biden, released a joint statement this week on Hurricane Sally, suggesting that the hurricane and fires in the West are due in part to or exacerbated by climate change.
"Jill and I are praying for everyone from the Gulf Coast in Louisiana, Mississippi, Alabama, Georgia, and Florida and up the East Coast into the Carolinas as Hurricane Sally unleashes fury and flood that are leaving hundreds of thousands of people without power and evacuating their homes and businesses," the Bidens wrote. "Our hearts are also with everyone in California, Oregon, Washington, Colorado, and across the West who have lost everything and the firefighters and first responders who are risking their lives as the wildfires rage on and ash falls from an orange sky."
"Every year the devastating impacts of climate change — in billions of dollars in damage, in immeasurable loss of lives and livelihoods — sets new records of destruction in big cities, small towns, on coastlines, and farmlands across the country," the Bidens wrote. "It is happening everywhere. It is happening now. And it's all happening while we fight off a historic pandemic and economic recession."
But it doesn't have to be this bad, the Bidens wrote.
"We have to come together as a nation guided by science that can save lives," the Bidens wrote. "And grounded by economics that can create millions of American jobs — union jobs — to make us safe, stronger, and more resilient to a changing climate and extreme weather that will only come with more frequency and ferocity."
"And we have to keep the faith in the capacity of the American people — to act, not deny, to lead, not scapegoat, and to care for each other and generations to come," the Bidens concluded.
Hurricanes are not new to the Alabama Gulf Shore. Since 1852, at least 27 hurricanes have hit the state of Alabama gulf coast, with Katrina in 2005 being the most recent until Sally on Wednesday.
By comparison there were four hurricanes to strike the state between 1912 and 1917 and five between 1852 and 1860.
Democrats claim that President Donald Trump's policies on climate change are having a negative effect on the planet and that a Biden administration would be better at reducing U.S. CO2 emissions.
Biden and Trump will be on the Nov. 3 general election ballot.