Catholic Bishops suspend all services through April 4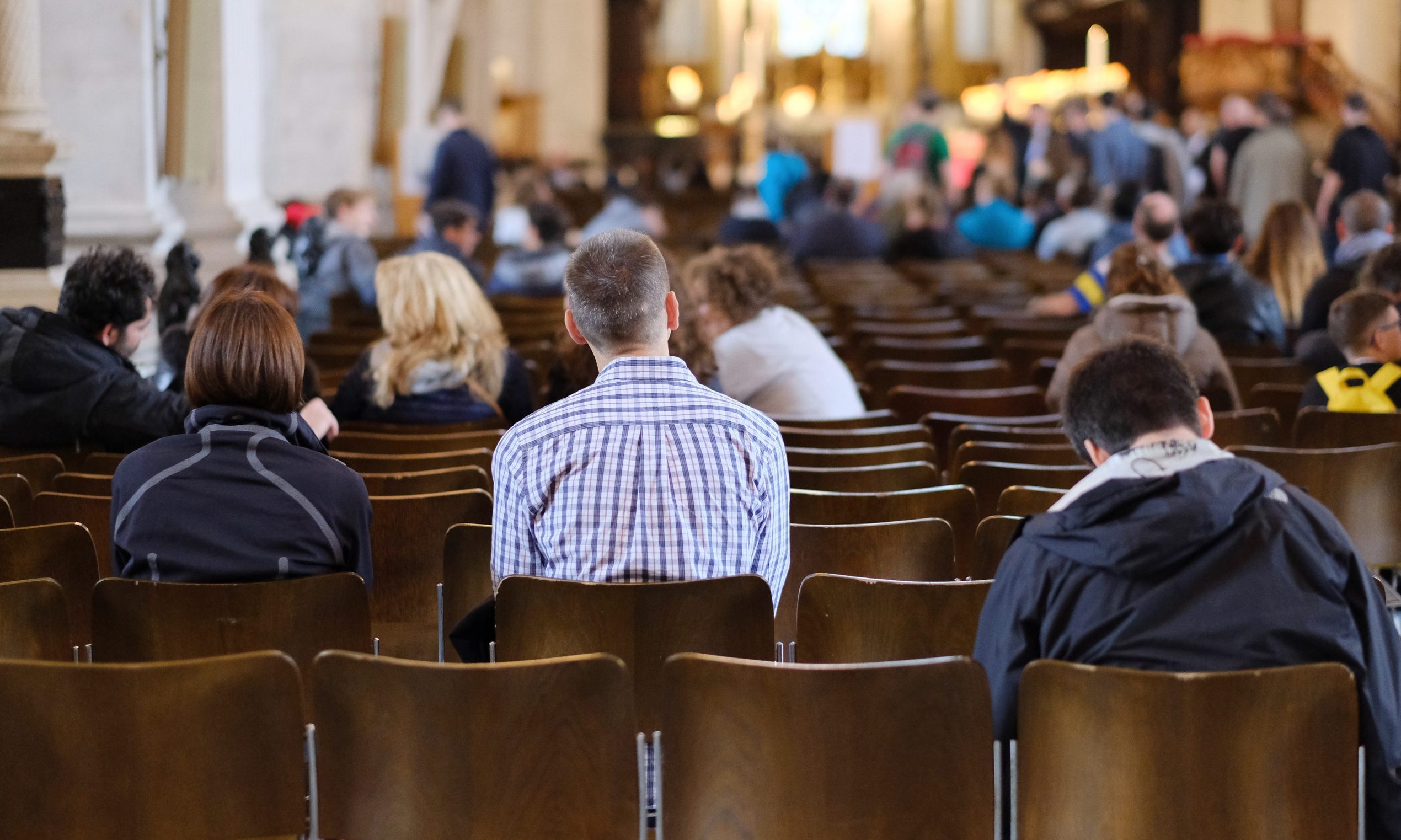 Tuesday, Bishop Robert Baker, of the Catholic Diocese of Birmingham, announced that all masses and church activities including Stations of the Cross are hereby cancelled through April 4 due to concerns about spread the coronavirus. Archbishop Thomas Rodi, of the Diocese of Mobile, has similarly cancelled all worship services.
The Archdiocese of Mobile comprises the Catholic churches and ministries in the southern half of Alabama; while the Diocese of Birmingham comprises the northern half of the state.
"The faithful are dispensed from any obligations during this time
"We are aware that our world, our nation, and our communities are coping with the covid-19 pandemic," Archbishop Rodi said. "All of us are called to be concerned for our personal welfare and that of our neighbors. This will entail sacrifice. I ask that we pray for our own protection and for those who suffer from ill health. It is also important that we cooperate with civil and health authorities."
Rodi said that Catholic Social Services facilities throughout southern Alabama serve approximately 25,000 of our neighbors in need. They will continue their work; but with restrictions.
"Emergency Assistance Ministries at our Social Service Centers will remain open providing food for families and individuals, clothing, and help with rent and utility bills," Rodi said. "However, applications for this help will be received only by phone. Food and clothing will be distributed at the door and not within the Service Center. All Thrift Stores will close but clothing will be available for those in need through Emergency Assistance. Counseling for individuals and families will continue to be available but only by phone."
Rodi said that Parishes may continue to provide food whether from food pantries or kitchens, but only on a takeout basis and not within a building.
Rodi ordered that, "No member of the laity or clergy may conduct a worship service or a devotion of any kind in a church, or other location. I am strongly requesting that our churches remain open for prayer but without services. Funerals, with or without Mass, will not be celebrated in churches or in any other location. Only graveside services are permitted."
Rodi ordered that weddings, only without Mass, may be conducted in a church building but solely with a cleric, bride and groom, two witnesses, and parents of the bride and groom present. No one else may be present. Bishop Baker said that the Diocese of Birmingham already had a prohibition against weddings during Lent (which ends April 5); but where exceptions had been granted that they be limited to no more than 25 people in attendance.
"Baptisms may be celebrated but only with the parents, godparents, and one cleric present,' Rodi said.
"Although we will not gather for worship, we remain united in Christ," Archbishop Rodi said. "I am confident that our dedicated clergy will continue to serve the spiritual and material needs of neighbor. I particularly request that the clergy be present to the sick and those who suffer difficulties. I ask the people of our Archdiocese to please pray. Even if we cannot receive Holy Communion we can join ourselves with the love of God. Prayer is powerful and I request that we pray even more fervently during these challenging days."
Obviously, all Catholic Schools, religious education, Bible Studies, youth groups, etc. are also on hold during the coronavirus shutdown. Many parents find themselves at home with children with no school through April 6, and likely for the rest of the 2019/2020 school year.
Archbishop Joseph E. Kurtz of Louisville recommends for children: "Teaching Catholic Kids"
https://teachingcatholickids.com/
The site has arts, crafts and activities for home & school inspired by faith as well as a long list of links for parents looking for lessons and activities for their children as they shelter in place.
There are more Catholic News and resources at the Alabama based Eternal World Television Network (EWTN) including daily mass for viewing.
https://www.ewtn.com/
Many other denominations and religions are also curtailing religious activities during the coronavirus pandemic.
Alabama reports 1,750 new COVID-19 cases ahead of July 4th
The seven-day average of cases per day surpassed 1,000 for the first time Friday.
Heading into the Fourth of July holiday weekend, Alabama is reporting more cases of COVID-19 than ever before as hospitalizations continue a worrisome surge and the state's death toll rises.
Since the first coronavirus case was identified in Alabama on March 30, 41,362 Alabamians have tested positive for COVID-19, according to the Alabama Department of Public Health.
The state reported at least 1,758 positive cases on Friday alone, the most since the pandemic began. In the past seven days, 7,645 cases have been reported, the most of any seven-day period since the pandemic began.
The seven-day rolling average of new cases — used to smooth out daily variability and inconsistencies in case reporting — surpassed 1,000 for the first time Friday.
Ahead of the holiday, the Alabama Department of Public Health is urging Alabamians to celebrate at home due to the coronavirus crisis.
On Friday, the Alabama Department of Public Health announced that another 22 Alabamians have died from COVID-19 just in the last 24 hours. That takes the state's COVID-19 death toll to 983. Of those, 96 died in the last week alone (June 27-July 3).
A few simple steps can greatly reduce your chances of being exposed and exposing others to COVID-19. Everyone should practice good hygiene, cover coughs and sneezes, avoid touching your face and wash hands often. Avoid close contact with people who are sick, even inside your home, and maintain a distance of at least 6 feet from others not in your household.
The use of cloth face coverings or masks when in public can greatly reduce the risk of transmission, particularly if the infected individual wears a mask. Many people are contagious before they begin to show symptoms — or may never develop symptoms but are still able to infect others.
Alabama reported an additional 22 deaths Friday, bringing the state's COVID-19 death toll to 983, according to the Alabama Department of Public Health.
Of those, 96 died in the past seven days alone, or roughly 10 percent of the state's total death toll. In the past 14 days, 171 people have died, or roughly 17 percent of the state's death toll.
Even as the number of tests also increases — at least 430,000 have been tested — a larger percentage of tests are coming back positive compared to any other time period, according to the Department of Public Health and APR's tracking.
Roughly 15 percent of tests in the past week have been positive.
The large increases come as Alabama Gov. Kay Ivey on Tuesday extended the current "safer-at-home" public health order, which was set to expire Friday, to July 31.
The number of individuals hospitalized with COVID-19 is also at a new high, with at least 843 people hospitalized with the virus on July 2, the most since the pandemic began.
On Monday, in Jefferson County, where cases are increasing rapidly, residents were ordered to wear masks or cloth face coverings in an attempt to slow the spread of the virus. On Tuesday, the city of Mobile also began mandating masks or face coverings. The cities of Tuscaloosa, Montgomery and Selma have also implemented face covering orders.
Of the 7,645 cases confirmed in the last week, 1,321 — or roughly 17 percent — were reported in Jefferson County alone. Nearly 28 percent of Jefferson County's 4,802 total cases have been reported in the last seven days. Since March, 152 people have died in Jefferson County.
A campaign rally for President Donald Trump that was planned for Mobile on July 11 has been canceled because of the rapidly worsening coronavirus situation there. Mobile County has had 633 newly diagnosed cases in the last week, or roughly 8 percent of the state's cases this week. Mobile County has had a total of 3,904 cases and 134 deaths over the course of the pandemic.
Montgomery County reported 426 newly diagnosed cases in the last week. Overall Montgomery has had 3,947 total cases and 104 deaths thus far.
Tuscaloosa County has 393 new cases this week. The surging number of cases in Tuscaloosa and Lee Counties — where 276 tested positive this week — could potentially put the 2020 college football season in jeopardy. Tuscaloosa has had a total of 2,188 cases and 42 deaths, while Lee County has a total of 1,302 cases and 37 deaths.
Despite making it through several months with relatively moderate increases, Madison County is also experiencing a surge of new cases in recent weeks — with 407 cases in the last week alone. Madison has had 1,271 cases and seven deaths.
Many people are flocking to the beach for the Fourth of July holiday, where the coronavirus is also surging in Baldwin County with 328 new cases in the last seven days. Baldwin had been largely spared to this point with 828 cases in total and nine deaths. This week's increase accounts for 40 percent of the county's total case count.
Alabama is not alone in seeing surging case numbers. Forty of the 50 states reported rising coronavirus cases in the last week. On Thursday, 57,236 new cases were diagnosed and 687 Americans died. The U.S. death toll from the global pandemic has risen to 131,823.
Globally, there have been 11,092,229 cases diagnosed, though the real number is likely much higher. At least 526,450 people have died from COVID-19, and, with 208,860 new cases diagnosed on Thursday alone, there is no sign that this global pandemic will be over any time soon.