Reaction to postponement of primary runoffs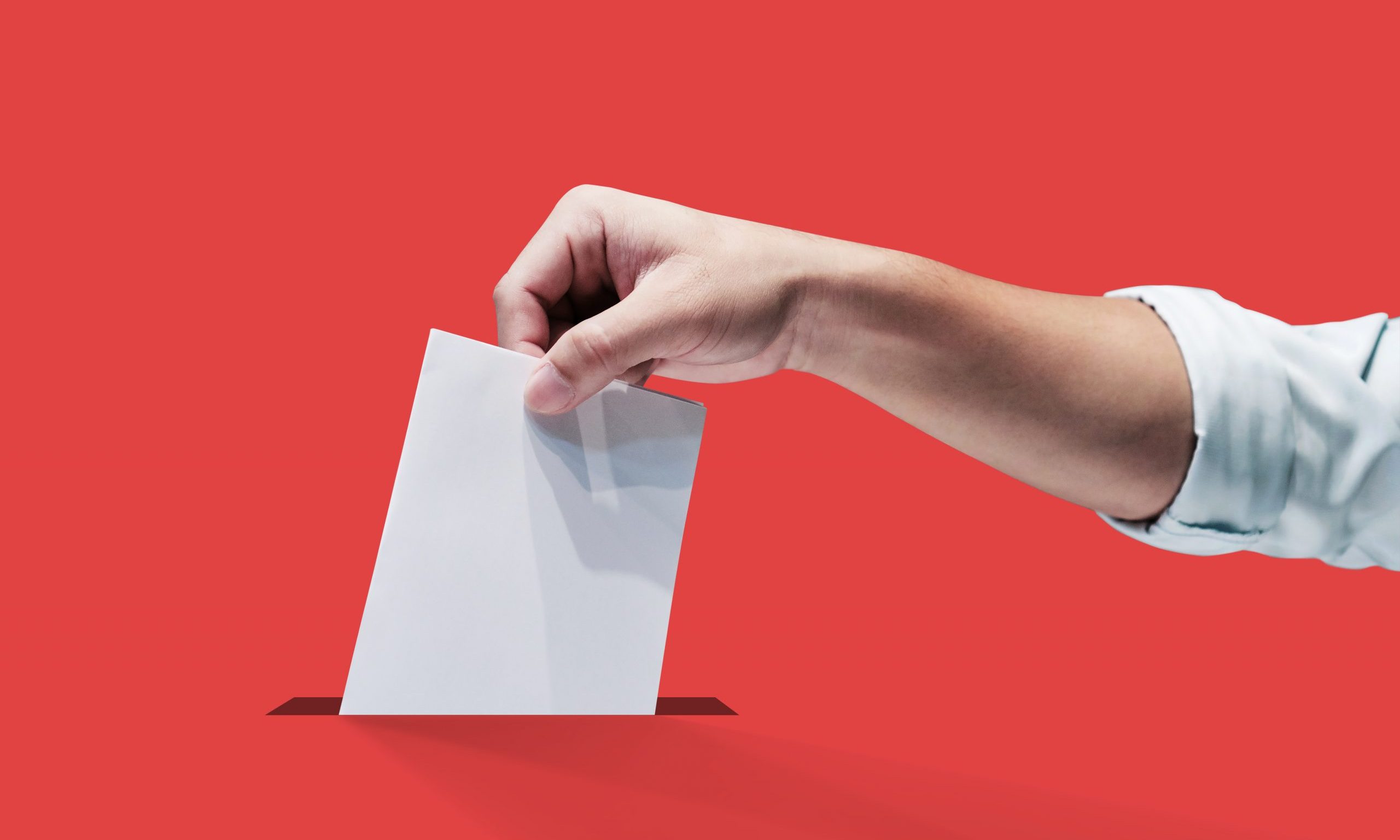 Alabama Gov. Kay Ivey, Attorney General Steve Marshall and Secretary of State John Merrill announced that the Alabama primary runoff elections will be held on Tuesday, July 14, 2020, due to spread of COVID-19.
Here is some reaction from state officials and candidates.
"We support the administration's prudent measures and decisions to protect Alabamians," said Alabama Republican Party Chairman Terry Lathan. "While these are concerning and unknown times, we appreciate our leaders implementing a safe atmosphere for our probate and election officials, poll workers, campaigns, candidates and voters. The old saying 'better safe than sorry' is truly applicable in these unknown circumstances."
"Since President Trump's declaration of National Emergency, our campaign has prepared for the potential postponement of the Alabama Republican run-off election for the 1st Congressional District," said former State Senator Bill Hightower. "President Trump and his Administration have provided strong leadership in issuing guidance to states about the importance of public health vigilance during the coronavirus outbreak. This announcement is simply one more step in accordance with those recommendations."
"On Sunday the CDC recommended canceling or postponing events or gatherings of more than 50 people," said Republican Second Congressional District candidate Barry Moore. "Today the White House asked people not to gather in groups of more than 10 for the next 15 days, so that's what we're going to do. We're going to follow these guidelines, so most of our face to face events will be canceled for now. This is just common sense, not a reason to panic. We've already moved away from handshakes, so not holding political events where our supporters might be at risk of getting sick is the smart thing, the right thing to do."
"I know that Governor Ivey has considered the health of Alabamians and that she has focused on their best interests in making her decision," said Republican Senate candidate former Sen. Jeff Sessions. "The safety and health of Alabamians must take precedence. I am confident that Secretary of State John Merrill and Circuit Clerks across the state, in consultation with public health officials, will work hard to ensure a safe and orderly runoff election on July 14th. It is important that every voter's voice has a fair chance to be heard, whether the vote is cast via an absentee ballot, or at the ballot box on election day."
"I am glad that our elected officials are finally taking the threat of this virus seriously," said Democratic First Congressional District candidate Kiani Gardner. "This decision, in conjunction with our success in expanding absentee ballot access to ALL Alabamians (without excuse) during the pandemic, is a big step towards ensuring that Alabamians can simultaneously protect their health and their right to vote."
"I understand Governor Ivey's decision to postpone the runoff and join her in encouraging all Alabamians to stay safe, be kind, and follow all guidelines related to the Coronavirus," said Republican Senate candidate Tommy Tuberville. "I pray that the current health crisis will be brought under control and that lives will be saved."
"President Trump has taken bold steps that no other President would have taken to ensure our safety," said Republican First Congressional District candidate and Mobile County Commissioner Jerry Carl. "This is just more evidence that we need to not only re-elect President Trump but to also flip the House Red!"
"As the COVID-19 virus continues to spread throughout the country, our government has taken action to protect every citizen," said Republican Second Congressional District candidate Jeff Coleman. "Now, that means postponing our run-off election until July 14th when it is safe for every Alabamian to make it to the polls. Stay tuned for more news."
"We applaud the governor for looking out for the safety of all Alabamians, especially our senior citizens, poll workers, and those most at risk for the Coronavirus," said Alabama Court of Criminal Appeals Judge Beth Kellum (R) who is running for re-election. "First and foremost, we want everyone to have the right to vote and to be able to do so safely. As announced this morning, the run-off election will now be held on Tuesday, July 14, 2020. We encourage everyone to go ahead and request an absentee ballot. Additionally, please look at CDC's website for the most up-to-date information regarding procedures for COVID-19."
"Many of you are aware that Governor Ivey announced that the primary election will be postponed until July 14, 2020," said Democratic First Congressional District candidate James Averhart. "We should also receive guidance from the Secretary of State informing citizens that we will be allowed to vote absentee starting today, and until July 13, 2020. I've presented guidance to our campaign staff and they are committed to managing expectation. Until further notification, our staff will be tele-working and staying engaged with current events on all levels."
"We intend to maintain our vigorous campaign up until the last day, even as we are careful to do so in a manner that puts the health and safety of the public first," Sessions said. "It will be very difficult for Tommy Tuberville to hide from debates for four months. He will have to conquer his fears, and face me and the voters."
"We've had a great social media presence during this campaign, and we're going to ramp that up," Moore said. "We're going to be doing a lot of live streams on Facebook so people can still get to know Barry Moore and where I stand on the issues without risking their health."
"My campaign is maintaining our position of suspended face-to-face events," said Gardner. "But, we continue our work of keeping the citizens of South Alabama informed, engaged, and connected throughout this trying time. So, mark you calendars for July 14, apply for your absentee ballot, wash your hands, and stay at home. We will weather this storm together, Alabama!"
"America has faced daunting challenges in the past, but one of the characteristics that has made our nation uniquely exceptional is our resiliency and ability to overcome what is put in front of us," said Hightower. "This includes the coronavirus. We must all be mindful to heed the President's direction, and take appropriate precautions with all social interactions. Together we will overcome this challenge as well."
"During this unprecedented time in history, we are praying for our nation and all Alabamians who have been impacted," said Judge Kellum. "Now is the time for us all to do our part to be one nation and one Alabama."
"Fellow citizens, I hope all is well and you are following safety guidance from our city, state and federal officials as it pertains to COVID-19," said Averhart. "This pandemic is real and has fatal consequences if we don't take care of ourselves and our fellow man. Now more than ever, we must remember that we are ALL in this together. Please be mindful to:- Wash your hands, Practice #SocialDistancing, Disinfect frequently touched objects and surfaces, Call the doctor if you're sick."
"We ask all to be in deep prayer for our president, state leaders, candidates, their families and our fellow citizens," said Lathan. "We also lift up our health care workers, first responders and those who keep our nation and state safe. This opportunity of working together will showcase our great state's resilience with a focus on our fellow Alabamians' safety and health. Americans are tenacious and tough people who have risen to many trying times and we have no doubt that we will all rise together again in this chapter of our nation's and state's history."
Justice Ginsburg's death will supercharge a heated 2020 campaign
The passing of one of the court's most liberal justices so close to the Nov. 3 general election has set off a political firestorm as to what president should pick the next justice — President Donald Trump or Joe Biden, should he defeat Trump in November.
Just hours after the death of 87-year-old Supreme Court Justice Ruth Bader Ginsburg on Friday, conservatives, including the Alabama-based Foundation for Moral Law, said Ginsburg's passing is an opportunity to reverse the ideological trend of the nation's highest court.
The passing of one of the court's most liberal justices so close to the Nov. 3 general election has set off a political firestorm as to what president should pick the next justice — President Donald Trump or Joe Biden, should he defeat Trump in November.
The controversy over when and how to confirm a new justice will likely supercharge an already heated 2020 election campaign. Trump was at a campaign rally on Friday night when he learned about the justice's death from reporters.
"Just died? Wow, I did not know that," Trump said. "She was an amazing woman. Whether you agreed or not she led an amazing life. She was an amazing woman. I am sad to hear that."
Ginsburg, since her appointment by President Bill Clinton, has been bastion of the court's more liberal wing. The court was divided with four "liberal" justices led by Ginsburg and four "conservative" justices led by Samuel Alito.
Chief Justice John Roberts, though appointed by President George W. Bush, has been the swing vote on a number of major issues since the retirement of Justice Anthony Kennedy in 2018. Her death gives Trump the opportunity to appoint her replacement and potentially shape the direction of the court for decades to come.
Conservatives want Trump to select the nominee and the current GOP-controlled Senate to confirm the Trump appointee.
The Foundation for Moral Law — a conservative legal group founded by former Alabama Chief Justice Roy Moore — released a statement saying that Ginsburg's passing is an opportunity to move the court in a more conservative direction.
"For many years United States Supreme Court has been a bastion for liberal anti-God ideology," Moore said. "The passing of Justice Ruth Bader Ginsberg will be an opportunity to reverse this trend. I'm hopeful that President Trump will immediately nominate a true conservative who understands that our rights come from God and no authority in this country can take those rights from us."
"This is a very critical time for our country and our future and the future of our posterity depends upon our vigilance and direction," Moore said.
Judicial Watch, another conservative legal group, echoed Moore's statement.
"Judicial Watch sends it condolences to the family of Justice Ruth Bader Ginsburg. She had a wonderful judicial temperament that will always be remembered," said Judicial Watch President Tom Fitton. "President Trump now has a historic opportunity to nominate yet another constitutional conservative who will honor the Constitution and the rule of law across the full spectrum of constitutional issues."
"And the U.S. Senate should move quickly to work with President Trump to consider and approve a new justice who will faithfully apply the U.S. Constitution," Fitton said. "There is no reason we cannot have a new justice by Election Day."
Trump is expected to put forth a nominee to fill Ginsburg's seat in the coming days, according to ABC News.
Senate Majority Leader Mitch McConnell, R-Kentucky, wrote in a statement that, "President Trump's nominee will receive a vote on the floor of the United States Senate."
But Democratic senators and Senate Minority Leader Chuck Schumer, D-New York, disagree.
"The American people should have a voice in the selection of their next Supreme Court Justice," Schumer wrote on social media Friday, parroting a similar quote McConnell used in 2016 when he refused to give then-President Barack Obama's nominee, Merrick Garland, hearings and a vote for confirmation to the court. "Therefore, this vacancy should not be filled until we have a new president."
Republicans in the Senate blocked Obama from selecting Justice Antonin Scalia's replacement. Scalia was the most conservative jurist on the court.
Ginsburg was a staunch supporter of abortion rights and voter protections, and she played a major role in upholding Roe v. Wade, the Supreme Court decision protecting abortion rights. She also voted in favor of same-sex marriage and to uphold the constitutionality of the Affordable Care Act.
Most political observers expect Trump to appoint a woman to fill Ginsburg's spot. Political insiders have suggested that Trump believes that appointing a woman to the court could help him with woman, a key swing demographic that will likely decide the next election.
Will the Senate confirm Trump's appointment before the election or wait until after the public votes? If Republicans lose control of the Senate, could a lame duck GOP majority select the direction of the court on their way out?
Alabama Sen. Doug Jones has been widely criticized for his vote against the confirmation of Justice Brett Kavanaugh. If the vote comes before the Nov. 3 election, Jones's decision on whether to confirm Trump's appointee will be heavily scrutinized.
The questions about the Supreme Court is likely to only further inflame passions on both sides this election cycle.