No, grocery stores are not closing next week, governor's office says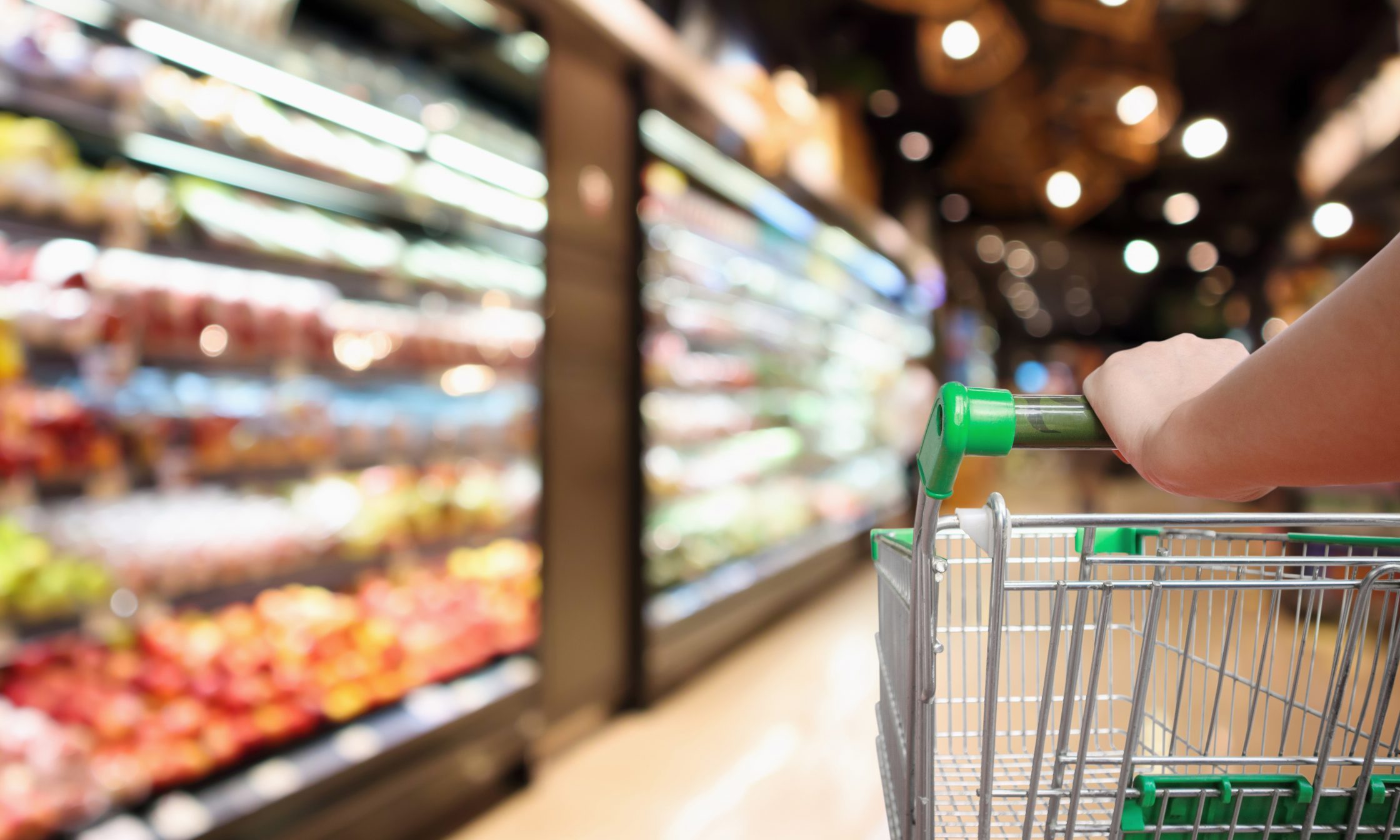 No, grocery stores in Alabama are not closing next week.
In a week of rumors surrounding the COVID-19 pandemic, the latest social media hoax on Friday — that Gov. Kay Ivey would order closed all Alabama businesses, including grocery stores, next week — sent shoppers around the state cramming into supermarkets on Friday night.
Despite these rumors, the governor's office confirmed to APR late Friday that there is zero truth to them. In fact, Ivey's office is making plans to put more food and essentials into Alabama stores in the coming days and weeks.
Coronavirus facts and myths answered
Are all grocery stores going to close? Will gargling saltwater kill the virus? No and no. These and more myths explained.
"There is absolutely no truth to that," said Ivey's chief of staff, Jo Bonner.
Just today,  the Ivey administration increased the limits on the number of shipments made to the state.
They are encouraging all Alabamians to be cautious and only go out when necessary, but the administration is not imposing any type of order on essential services or grocery store access, despite the rumors.

There are no plans to lock down completely. And there never have been. No matter what restrictions are imposed, you will still be able to go to grocery stores, Alabama State Health Officer Scott Harris and EMA director Brian Hastings said earlier this week.
Even in the places with the most extreme restrictions — like Italy, California and New York — grocery stores and other essential businesses have never been closed.
Harris and Hastings urged Alabamians not to panic buy food.
"Remember to be prepared," Harris said. "But there's no advantage to being over-prepared. There is no shortage of food. There's no shortage of things other than temporarily for paper products, as we all know about but we have no concerns or issues that people won't be able to access food if they need it. I would say in any type of closure activity throughout the world grocery stores have been exempted from that. And it would be no different, you know, in this state as well, grocery stores have to remain open because people have to be able to access that food."
Ivey's office encouraged citizens to stay home and as isolated as possible.
Ivey has taken a number of steps to reduce crowds, including closing public beaches and forcing restaurant dining areas to close, but there is no plan to prevent citizens from obtaining necessities.
Police Chiefs Association "wholeheartedly" supports Ivey's prison plan
Alabama Gov. Kay Ivey on Thursday announced the two developer teams that are to build the state's three new mega prisons. Ivey said those prisons are to be located in Bibb, Elmore County and Escambia counties.
The president of the Alabama Association of Police Chiefs Chief Patrick W. Mardis released a statement in support of the governor's plan.
"I wholeheartedly support Governor Ivey's initiative to build new prisons in the state of Alabama," Mardis said. "Not only will this ease the overcrowding within our facilities, but it will also improve officer safety and inmate conditions. In addition, we should see drastic improvements through the update of our facilities by returning to the intent of corrections — rehabilitating prisoners into productive citizens who are able to rejoin society."
Mardis is the chief of the Tuskegee University Police, a position he has held since 2010. Prior to that, Mardis served with the Fairfield Police Department for 22 years, the last five as police chief.
"The Alabama Prison Program is vital for the long-term success of our state and communities," Ivey said in a statement. "We all — legislators, advocates, and taxpayers, alike — can and should agree that we must rebuild Alabama's correctional system from the ground up to improve safety for our state's correctional staff and inmate population, and we must do it immediately."
ADOC Commissioner Jeff Dunn said, "This important benchmark demonstrates meaningful progress against our multi-faceted strategy to transform Alabama's correctional system and empowers the ADOC to shift to a rehabilitative model. It is no secret that the ADOC is facing real, longstanding challenges, most of which are decades in the making and rooted in inadequate, crowded, and structurally failing facilities. Building new facilities that improve safety and security for staff and inmates and allow for effective inmate rehabilitation is the right and only path forward."
According to the governor's office, the Alabama Department of Corrections Evaluation Committee previously identified qualified developer teams based on the experience and qualifications of the team lead, equity partners, design and construction teams, and service providers, as well as their ability to adequately meet the financial needs of the Alabama Prison Program.
The Evaluation Committee provided an assessment of the proposals submitted by the developer teams including a review of the proposed lease price and financial plan, as well as technical evaluations of the proposed design.
In evaluating the proposed designs, the Evaluation Committee ensured that the developer teams proposed sustainable facilities that are safe, secure and compliant with the Americans with Disabilities Act, the American Correctional Association's guidelines and other nationally recognized standards, with a driving goal to provide evidence-based rehabilitation to all inmates.
The governor said that the new facilities will feature approximately 37 percent more programming space per inmate, as well as increased educational, training and recreational/exercise space, which the governor's office said "will provide for a more meaningful visitation experience for inmates and their loved ones."
The new prisons will have four times more celled spaces than open dorms as compared to current facilities, which will reduce the potential for violent incidents to occur, enhance safety for both correctional officers and inmates and improve the quality of working conditions for the staff.
The procurement process will now enter into a confidential negotiation period to ensure and secure the best possible value for the state. ADOC intends to negotiate long-term leases for each facility. While ADOC will operate and staff the facilities, the developer teams will provide infrastructure maintenance and life-cycle replacement for the duration of the lease term.
ADOC expects to close on the facilities to occur later this year, at which time the final financial terms will become publicly available. Construction is to begin in early 2021.
The construction of the new facilities will create thousands of construction jobs. Facility One will be located in Bibb County, creating 2,900 construction jobs. Facility Two will be in Elmore County and will create 3,900 construction jobs. Facility Three will be in Escambia County and produce 2,800 construction jobs.
As Alabama's population has grown, the state has failed to build new prisons to keep up. The prison facilities that the state does have are 40, 50 or 60 years old and ADOC has long neglected maintenance on their aging facilities.
Ivey identified replacing the state's crumbling prison infrastructure as the most pressing need facing state government in her inauguration speech last year.